Best Things to Pawn at a Pawnshop
Here's the fast-cash breakdown of the best things to pawn.
Alexandra Lande / Shutterstock.com
Think of pawnshops as a last-resort, short-term loan with collateral — basically, you offer up a valuable item and the pawnbroker lends you money. Once you pay off your pawnshop loan, you get your merch back. Of course, you can always choose not to take your items back, opting to sell them to a pawnbroker instead, just as you can sell your valuables outright without having to take out a loan.
Before you find yourself pawning items for cash — or using them as collateral — knowing the best things to pawn can help you strategize. Pawnbrokers determine the value of items on a case-by-case basis via personal appraisal, but the pros can help identify some industry staples that consistently fetch big dollar values, so you can get the money you need quickly.
The Best Things to Pawn at a Pawnshop
Pawnshops buy a variety of items that have value. And what has value will often depend on what resells well in the area where the pawnshop is located. Even so, some items are always in high demand. Here's a list of the top things you can get paid for at a pawnshop.
1. Precious Metals
Jewelry is one of the biggest moneymakers in pawnshops. Just as it does elsewhere, jewelry runs the gamut in price, but gold is worth more than silver — and other precious metal investments can be worth even more.
Precious metals are easy to pawn because they can actually appreciate over time, sometimes fetching upward of $1,000 from pawnbrokers, according to information from Medium's "Pawned" column.
3/16
sergey causelove / Shutterstock.com
2. Tablets
When you already have a computer and a smartphone, your tablet is an easy target for pawnbroker fodder. Some brands and models will score you more cash than others.
For example, late-model Apple products can get top dollar. A late-model iPad Mini, for instance, can put $200 to $300 in your pocket, especially if you bring in the owner's manual, packaging, charger and cord.
4/16
IvanMikhaylov / Getty Images
3. Power Tools
Power tools consistently have a good resale market, often around $50 to $100 per tool. Bosch, DeWalt and Milwaukee are among the most powerful brands, and circular saws, drills, bandsaws and air compressors are popular items, according to TitleMax.
To get the most money for your tools, ensure they're in good shape and thoroughly cleaned and degreased before visiting the pawnshop.
5/16
BarbraFord / Getty Images
4. Gems
Gold might get all the attention in pawnshop commercials, but don't forget the diamonds. Pawnbrokers are interested in buying diamonds due to high demand, according to information from Medium's "Pawned" column. Like gold and precious metals, the right diamond or gem could net you four figures.
Discover: 10 Collectible Investments More Valuable Than Gold
5. Firearms
Guns retain their retail value better than most items you'll find at the pawnshop. Based on 443 gun offers from PawnGuru in 2016, the average gun pawn value was $305.
You'll need all the required legal paperwork to pawn a gun, and you'll want to unload the firearm before arriving at the pawnshop. You also might want to call ahead to make sure the shop is licensed to buy guns.
7/16
Lapina / Shutterstock.com
6. Collectible Coins and Currency
Time to dig through the jar — rare currency like collectible American coins, silver dollars, American Eagles, proof sets, silver certificates, federal reserve notes and unique paper money can far exceed its face value at the pawnshop.
For example, dimes and quarters minted before 1964 are made of 90 percent silver. According to USA Pawn in Mississippi, a roll of pre-1965 quarters — which has a face value of just $10 — can get you $180 at the counter.
7. Sporting Goods
Consider it a pleasant surprise that you can get money for your used sporting equipment, especially if you have bikes, golf clubs, snowboards, surfboards or skis that never see any action.
General gym equipment, according to 2017 estimates from PawnGuru, usually gets pawners about $100 per item.
Check Out: 20 Hidden Sources of Income Lying Around Your House
8. Smartphones
Although newer-model Apple products are known to fetch top dollar, don't sweat it if you're an Android fan; phones like the Samsung Galaxy series and LG models are popular pawnshop purchases, too.
You can expect around $100 to $400 when pawning a popular phone, according to Medium. To maximize your value, original accessories are key.
10/16
lechatnoir / iStock.com
9. Laptops
On average, pawnbrokers will offer you about $270 for a current, working, in-shape laptop, though PawnGuru reports that exceptional cases — like a new MacBook Air — can net you up to $600. To get top dollar, PawnGuru recommends MacBooks and gaming laptops from Alienware, MSI and Origin. Other solid brands to sell include Asus, Samsung and HP.
11/16
Scott Smith / Flickr.com
10. Antiques and Collectibles
This category varies greatly as trends in the spheres of antiques and memorabilia change wildly from year to year, but your attic might hold some pawnshop treasures.
Although those old Beanie Babies won't pay off your student loans anytime soon, PawnGuru reports that the average offer for basketball-related sports memorabilia in 2016 was $72 per item, whereas baseball memorabilia averaged $56 per item.
Check Out: 10 Geeky Collectibles That Could Make You Millions
12/16
Gorodetskaya Nadezhda / Shutterstock.com
11. Watches
Watches come with some caveats, but if you have the right timepiece, it can be a lucrative item. The key factors are authenticity and brand. You'll need proof of authenticity, such as the watch's original paperwork, and you'll net more cash for popular luxury brands.
According to Medium, brands like Breitling, Movado, Omega and Rado can get you around $500 from a pawnbroker, whereas a Hublot, IWC, Panerai, Rolex or Ulysse watch might go for upward of $1,000.
13/16
Pe3k / Shutterstock.com
12. Video Game Consoles
Though prices vary per broker, pawning your current video game console — whether it be from Nintendo, Sony or Microsoft — is a quick way to make cash in the ballpark of $100.
New and popular consoles can get you much more, however. The in-demand Nintendo Switch, for instance, goes for up to $230 if it's still in its box, as of January 2018.
14/16
Hero Images / Getty Images
13. Other Electronics
Digital cameras — especially the iconic GoPro — LED and LCD TVs and current-model desktop computers are a different story; a GoPro can get you about $100, as can a hoverboard or an Apple Watch.
The key to getting the most money in this category is pawning items that are as current as possible. Likewise, any packaging, cords, accessories, warranties and manuals that you're able to offer will net you more cash.
15/16
hurricanehank / Shutterstock.com
14. Musical Instruments
When the guitar you bought on a whim is gathering dust, your local pawnbroker can turn it and other musical instruments into cash.
Brands like Yamaha, Fender and Gibson fetch the most money at pawnshops. Those brands, of course, run a gamut of prices: The average 2016 pawn value of a Gibson guitar was $1,058, whereas the average Epiphone went for $625, according to PawnGuru.
16/16
trenttsd / Flickr.com
15. Cars
Some pawnshops accept vehicles as collateral for pawnshop loans or for outright purchase if storage space is available. Best bets for pawning are classic muscle cars, boats, trucks, motorcycles and RVs, according to information from Diamond Ridge Pawnshop of Crystal River, Fla.
Do note: Have your title, registration, ID and proof of insurance in hand before taking one last ride down to the pawnshop.
Up Next: 30 Legitimate Ways to Make Quick Cash This Year
About the Author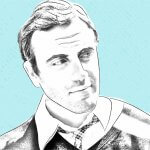 Dan is an honors graduate of western Kentucky's Murray State University and has been a freelance writer and full-time creative since 2009, in addition to co-founding and co-owning two active media production businesses – one for the west coast in Los Angeles, California, and one for the east in Cincinnati, Ohio. As an independent creative professional with a scroll-like resume of both blue collar and white collar experience and a longtime business writer, Dan has been fortunate enough to publish with the likes of Chron.com, Fortune, The Motley Fool, Career Trends, Bizfluent, MSN Money, Legal Beagle, San Francisco Chronicle's SFGate, USA Today, Builder's Capital, Salon.com and Zacks.com, among others. He's also offered his words to such diverse brands as ASUS, Kellog's, Discover, Sony Pictures, Samsung, Linksys, LIVESTRONG, Office Depot, Canon Inc., Caesar's Entertainment Corporation and Verizon, as well as frequently writing in the fields of entertainment, travel, fitness, lifestyle and fashion.