Why Housesitting Jobs Are the Best Side Gig For A Remote Worker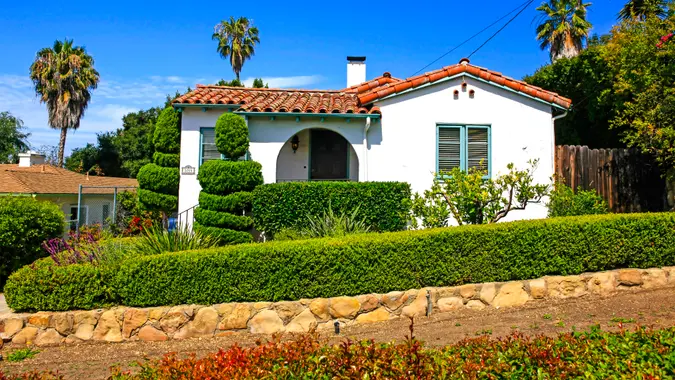 csfotoimages / Getty Images
The best thing about remote work is that workers can do it almost anywhere. Most remote workers need nothing more than a laptop and an internet connection to earn their paycheck. So why not get additional pay to work remotely in someone else's home?
Here is a look at why picking up housesitting jobs can be the ideal side gig for remote workers looking to pick up some extra cash.
Why Housesitting Is the Perfect Side Gig for Remote Workers
A remote worker who is also a housesitter benefits from one huge perk that other housesitters don't — they get paid while working two jobs simultaneously. Usually, getting paid by two employers for the same hours would be considered unethical, but not for housesitting.
If the pay isn't a big enough perk, consider that housesitting means a paid stay away from home. Remote working has a lot of perks, but being stuck at home for long stretches is not always one of them. Housesitting allows remote workers to escape their day-to-day home work environment without paying for a hotel or other accommodations.
Make Your Money Work Better for You
Housesitting enables remote workers to earn extra cash without spending additional time staring at a computer screen or typing. Well-paying side gigs that don't require screen time are not always easy to come by — another reason housesitting is ideal for remote workers.
How To Find Housesitting Jobs
Getting started as a housesitter can be challenging without any previous experience or references, but the following tips can help:
Sign up with multiple housesitting sites.
Keep housesitting site profiles updated and detailed.
Set up email alerts for new housesitting gigs to be one of the first to apply.
Use friends and family for referrals.
Ask for client references and post them on housesitting profiles where potential new clients can easily find them.
Be prepared to interview potential clients.
It might be beneficial for remote workers to advertise that they will work remotely while housesitting. Those needing a housesitter might prefer hiring a remote worker who will be more likely to spend more time in the home because they have to work.
Takeaway
Remote workers needing a side gig who can be away from home for stretches may want to consider picking up occasional short- and long-term housesitting jobs.
Remember that most housesitting gigs include household chores, such as watering plants, bringing in mail and even caring for animals. While housesitting with animals can make working remotely challenging, passing on such jobs could limit house-sitting opportunities.
Make Your Money Work Better for You
Those working remotely while housesitting should ensure the house or apartment has a reliable internet connection.
FAQ
Here are some quick answers to commonly asked questions about housesitting as a side gig.
Is housesitting a good side hustle?

Housesitting is a perfect side hustle for remote workers, retired people or anyone who can be away from home for short and long stretches. It sometimes requires caring for pets and plants and performing other minor household tasks, but it can pay well for those living in well-populated areas or for people traveling to take housesitting gigs.

Is there an app for housesitting?

Most housesitting sites provide online access but do not have a mobile app. TrustedHousesitters is one of the few sites that does support an app.

Can you make a lot of money housesitting?

As with many side gigs, some housesitters make the equivalent of a full-time salary, but most only earn some extra cash picking up occasional gigs.
The amount of money a housesitter makes depends on several factors, including the number of available local jobs, whether the housesitter can travel to accept out-of-town gigs and whether they live in or make daily visits.

Is housesitting a good idea?

Housesitting can be a good idea for people needing a side gig and clients needing someone to care for their pets and home while they are away. Housesitting can be a win-win that allows one party to earn some extra cash while the other party escapes town with the peace of mind that their home and pets are safe.
Our in-house research team and on-site financial experts work together to create content that's accurate, impartial, and up to date. We fact-check every single statistic, quote and fact using trusted primary resources to make sure the information we provide is correct. You can learn more about GOBankingRates' processes and standards in our editorial policy.
Make Your Money Work Better for You