Here's How Having 'Portfolio Careers' Can Make You Rich This Year

10 min Read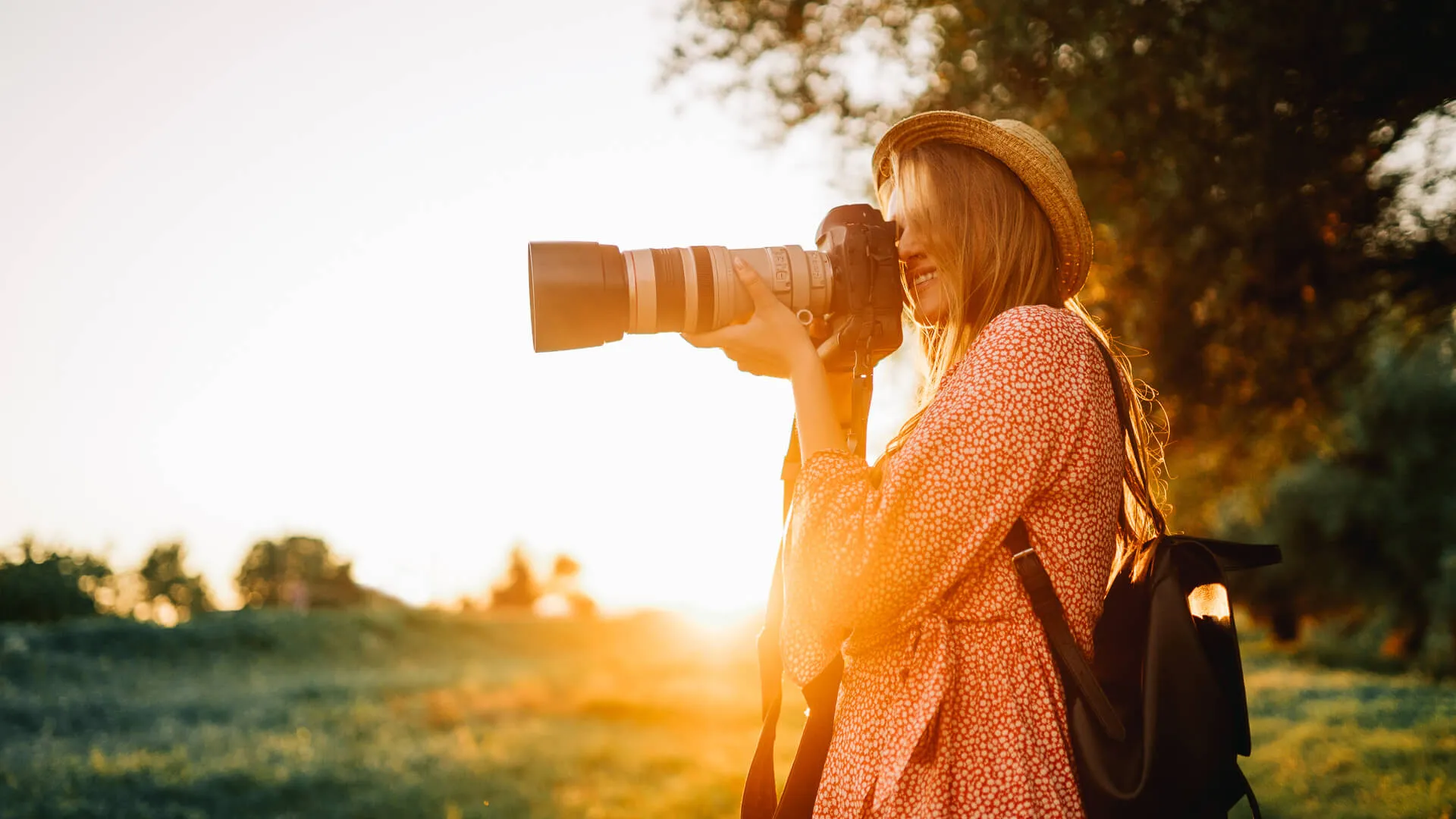 For the ultimate in flexibility and the potential for wealth, many people are turning to portfolio careers. These careers are pieced together out of project or part-time jobs, including freelance or consulting work done successfully using your special set of skills. While portfolio careers were unheard of just a generation ago, countless Americans today are reaping the benefits of this new way to work.
Last updated: Dec. 30, 2019
Make Your Money Work Better for You
Having More Income Streams Grows Wealth Faster
Because you're not tied down to just one company or project, a portfolio career can open up multiple job streams, turning into greater income and growing wealth. For example, freelance writers can write numerous articles for a variety of print and digital publications, while people in other fields can combine a part-time job with work with private clients or other projects, such as a teaching job.
Assess Whether a Portfolio Career Is Right for You
Before you jump into a portfolio career, however, evaluate whether you think you have the right skills and temperament to bypass a traditional employment situation and strike out on your own. There are numerous characteristics that make you a good candidate for a portfolio career. They include the ability to manage your time, complete tasks on deadline, multitask and take risks.
Draw From Hobbies and Personal Interests
If you know you want to start a portfolio career but aren't entirely sure where to start, experts recommend you draw from hobbies and personal interests that you enjoy doing. Make a list of your interests and analyze whether you can turn your expertise in knitting, for example, into a job teaching knitting.
Research the Need for Your Services
If you think you've got what it takes to create a portfolio career, you want to make sure there's a market for your talents and services. Reach out to people in your network who could be prospective clients and find out what their needs and challenges are and if there are independent contractors who can help them to fulfill their needs. If there's little need for your services, go back to the drawing board to figure out how to fine-tune your offerings to meet demand.
Make Your Money Work Better for You
Build an Online Presence
We live in a digital age. Potential clients will want to scope out your website to be sure that you're professional and organized. Hire the right people to build a quality digital presence. Your site will showcase work you've done, advertise your services and give you an avenue to share client testimonials.
Earn More Income by Finding a Formula That Fits Many Clients
Say one of the projects in your portfolio is consulting work. Why stop at just one or two clients? There are many people who can benefit from hearing what you have to share. Perhaps you've developed a social media plan that real estate agents can use to attract more clients. Create a membership site where agents can pay a monthly fee to tap into your advice and gain access to your templates, for example, on how to create a Facebook presence to get more listings. The more targeted you are with your skills, the more likely you will be able to build wealth.
Other Ways To Grow Wealth: 20 Ways To Save Money Fast
Keep Your Day Job While You Build Your Portfolio
Not everyone is ready to leap from a full-time job into a portfolio career. Start slowly with one or two small side gigs. To get started, you'll need to show evidence of your skill. If you're seeking work as a freelance writer, show off your published work. If you're a graphic designer, put together a file of logos and other graphic elements you've created. Build your portfolio career one client at a time. Once you have a healthy list of clients, then you can consider scaling back on your day job.
Align Your Skills
You might have multiple skills you intend to parlay into a portfolio career, which is great — as long as your talents align. Your portfolio career can take off if your skills build upon each other. Your income streams should have something in common. For example, an executive coach/consultant also could lecture in an executive MBA program at a local university.
Make Your Money Work Better for You
Focus On Soft Skills
In a portfolio career, when what you're selling is most likely yourself, you need to call upon all of your skills for success — even the "soft skills." Those are traits such as good communication, leadership and time management — and people hiring you probably will ask you how you believe you stack up in those areas before deciding whether to use your services.
Utilize Your Network
Once you're ready to search for clients, it's time to return to those friends and colleagues in your network whom you turned to in your research phase. Their companies just might have a project that fits your skill set, and they also could have someone in their network who needs an independent contractor. You could further expand your network by joining professional associations that focus on areas in your portfolio.
Get Organized
A portfolio career means you work for yourself, and that requires organization and a plan. You'll need to find a dedicated office space, whether at home or outside your home, and create a budget that allocates funds for everything from rent and utilities to software and subscriptions for professional journals. Build a work schedule and develop an organization system.
Maintain Equilibrium in Your Portfolio
Be careful not to invest too much time and energy into one aspect of your portfolio and ignore another. If you're going to be successful, you must be able to give enough energy to all of the moving parts to keep those income streams active.
Emphasize Professional Development
No matter how good you get at your game, it's important to keep building skills through education. Being armed with up-to-date tools will allow your career to grow and thrive. Set aside time in your calendar and money in your budget for continuing education.
Make Your Money Work Better for You
Seek Feedback
In your quest to keep growing or improving in your portfolio career, don't be afraid to review your work and solicit feedback to discover what you did well and what you could do better in your next gig or project.
Charge What You're Worth
It can be tempting when starting out to lowball your rates or offer discounts to bring in business, but experts recommend you not do this. Research to find out what the industry standard is and charge a comparable fee. While $30 an hour might be more than you make at your current job, remember that you have additional fees to pay as an independent contractor: self-employment taxes, advertising and invoicing. Plus, there's the unpaid time you spend preparing and selling your pitch to prospective clients.
Make Other Smart Money Moves: The Ultimate Financial Planning Guide — Do It Like the Pros in 8 Steps
Build and Maintain a Strong Brand
Once you launch your portfolio career, you no longer have a company brand to rely upon for guidance. You are your brand. List your values and how you want your work to reflect them as you prepare a mission statement. This also will help you to develop a consistent message across your work with various clients.
Your values could include things such as demonstrating integrity and having security as well as doing meaningful work, collaborating with people who share similar ideas and making a difference to others.
Find Your Niche
Part of developing a strong portfolio career is honing in on something specific you can offer that others do not. According to the Harvard Business Review, you'll want to be specific about your niche when meeting with prospective clients. Don't just call yourself an "experienced executive." Instead, be prepared to tout your experience and achievements in specific fields, such as banking or solar energy.
Make Your Money Work Better for You
Be Prepared To Experiment
Though you might find a comfortable niche that seems like the right one for you, the benefit of a portfolio career is the opportunity to experiment and change. You could find that one income stream slows down while another opens up. Your portfolio career gives you the flexibility to use all of your talents. While you're trained in information technology and have clients in your IT consulting business, why not build up your side business as a musician by teaching or doing something else with it? You can combine your trained business and your passions in one career.
Be Proactive In Seeking Clients
Once you've done your due diligence, you'll be ready to start attracting work. But clients need to hear about your services. Identify potential clients and send them an introductory letter that details the services you can offer them, as well as supporting data or evidence as to why they might need your services. Also, network, attend industry events and make it known that you're in business.
Prepare For a Change of Pace
Portfolio careers often move at a pace that's very different from that of a traditional job. There might be periods of slow work, and no longer answering to managers and bosses might change the way the workday feels. Plus your work might be stretched over time. People who write books could find they have deadlines that extend beyond a year, for example. You'll need to learn to manage your time and expectations to fit into this new style of work.
Schedule Your Vacations
Being your own boss could mean you're constantly on call, but remember to take your breaks. Experts recommend you add vacation time into your schedule — and follow through and take those breaks even if you feel you should be working. It will help to stave off job burnout.
Make Your Money Work Better for You
Connect With Your Portfolio Peers
The shift from working in a company to going solo also can lead to a bit of isolation or loneliness. To help prevent that, you can create relationships with people across your portfolio and connect with them on some sort of regular basis. Maybe meet for coffee or lunch, share ideas and build a community of your own.
Get Creative
The beauty of a portfolio career is that you get to think outside of a company's limitations. As an example, an accountant who transitions to a portfolio career might also have a hobby, such as collecting, and spend the weekend selling these items at a flea market to add to their portfolio. Or perhaps they spin their expertise into wisdom that can be used in a corporate advisory board. Be creative.
Seek an Anchor Client
Though having multiple small streams of income might seem fun at first, eventually you might want to find an anchor client — one who provides a larger bulk of your income and requires ongoing work over time. This can remove some of the anxiety of hustling for work. For example, one freelance photographer works three days a week for a product photography backdrop company, her anchor client, and spends the rest of the time on her own greeting card business.
Persist Through Difficulties
A portfolio career brings freedom and flexibility, but it's also a lot of work. You initially might experience a loss in income and an increase in stress over managing your own career. Be prepared as you transition to a portfolio career for frustrations and doubts, and remind yourself that you have what it takes to hustle and persist when you have to. After some time, you could find yourself doing the most meaningful and enjoyable work of your life.

More From GOBankingRates
About the Author