Finding Change in the Couch and Other Ways To Make Money Spring Cleaning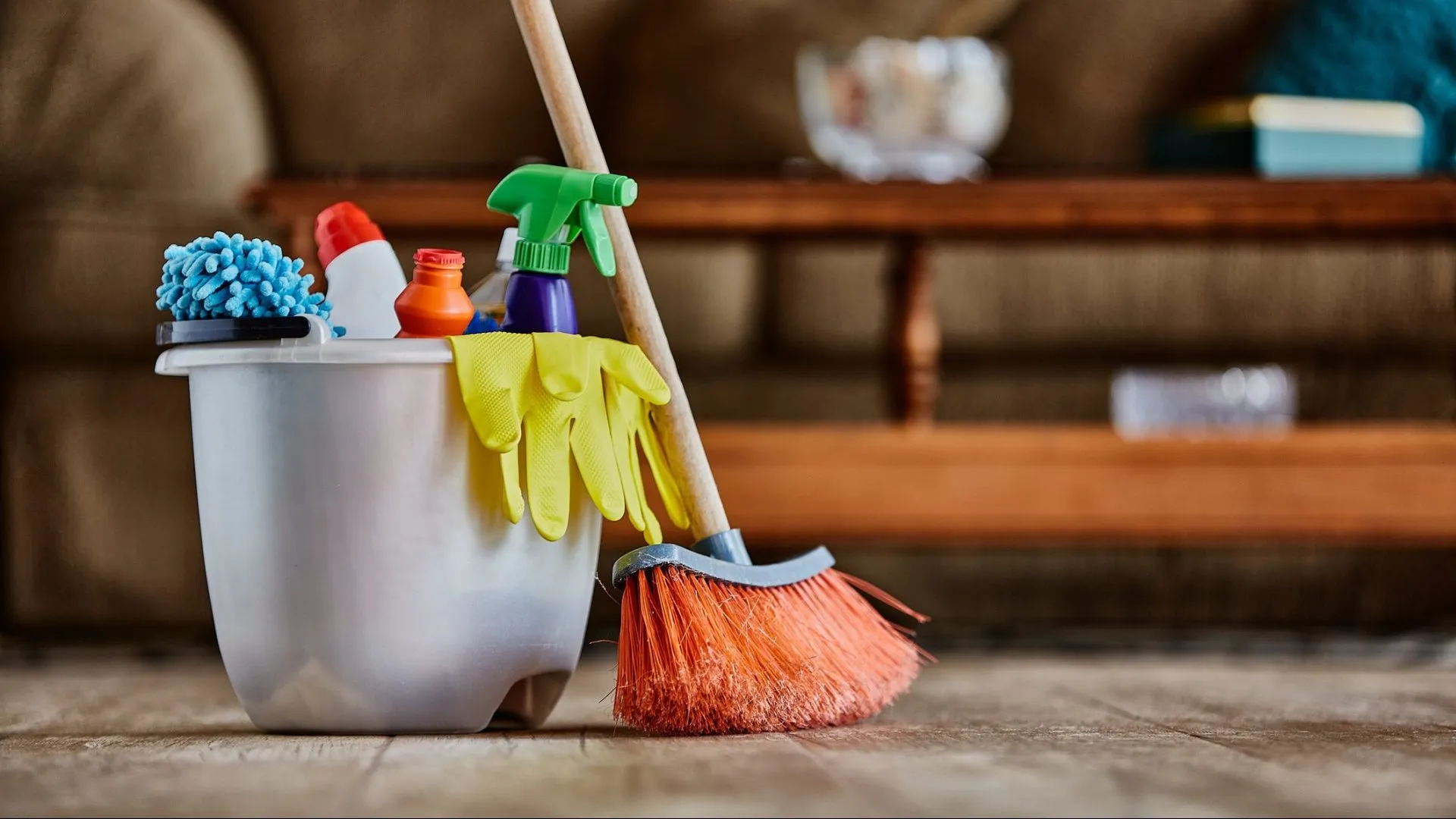 Some people love spring cleaning. Okay, maybe only a few of us do. For the rest, this annual ritual can feel like a chore. However, you might be able to turn your cleaning frown upside-down, if you start looking at the experience as a money-making venture. Checking closets, bedrooms, garages, attics and more can turn up all kinds of hidden gems.
In fact, there are plenty of ways to make money spring cleaning. Here are a few.
Use Online Marketplaces To Sell Items Locally
Your home could be a treasure trove of items you don't want but others are willing to buy. An easy way to make money online is by using websites and apps to sell belongings locally. That way, you can avoid the hassle of shipping things to buyers.
You can use online marketplaces like Ebay to list items for sale and target buyers in your community. Or use a free app, such as OfferUp, to snap a picture of the item you want to sell, post it and connect with local buyers. It also has a safety feature; you can see profiles of buyers, view their ratings (based on past transactions) and use the app's messaging system to communicate with them.
To get the best price on items you're trying to sell, start by researching what similar items are selling for. Your price needs to be competitive, but you should highlight qualities or advantages of your item to get the highest rate. Include the item's measurements in the description and take well-lit photos from different angles to increase its likelihood to sell.
Make Your Money Work Better for You
Tap Into Social Media To Unload Items
If you don't like the idea of selling to strangers, take advantage of social media sites such as Facebook or Instagram to let your friends know you have things to sell. It can be as simple as posting a description of what you have and a price, and then asking friends to send you a private message if they're interested.
Or you could join Facebook Marketplace, or the site's local buying and selling groups to reach more people. Search the name of your city and the keywords "buy," "sell" and "trade" to find local groups in your area. Then you can post pictures, descriptions and prices of the items you want to sell and know you're at least selling to someone in the area if that makes you feel more comfortable.
Sell Clothes on Consignment
If you don't want to deal with marketing items and finding buyers, you can sell your stuff on consignment. Consignment stores typically split the selling price of an item with you 50/50.
If you have unwanted furniture or home accessories, visit local consignment stores to see which ones have items similar to those you want to unload, so you can target the right places. You should look for stores that get a lot of foot traffic to increase the chances that your items will sell quickly. To ensure you get top dollar, clean items first and make any necessary repairs.
Clothing consignment stores typically want name-brand apparel, accessories and shoes that are in good condition and no more than a couple years old. Call local stores or check their websites to see what the policies are. You'll likely need to make an appointment to bring your items for a store employee to assess. In some cases, you'll need to go to the store to pick up a check or cash after an item sells.
You can also sell through an online consignment marketplace, such as Poshmark, if you don't have a consignment store nearby. Poshmark accepts men's, women's and kids' fashions and accessories, and charges a $2.95 commission for sales under $15. For sales of $15 or more, you'll pay a 20% commission. You can use their free app to take pictures of your items and list them for sale. Poshmark also provides pre-paid shipping labels (paid for by the buyer).
Make Your Money Work Better for You
Sell Cleaning Supplies
Did you know many cleaning solutions can be made at home? There's also a huge demand right now for natural cleaning products. You can buy supplies in bulk, make cleaning products at home, then sell them during the season using online marketplaces. 
Recycle Unwanted Tech Gadgets for Cash
That gaming console your kids don't use anymore, the tablet that's sitting in a drawer or even a broken smartphone are hidden sources of income lying around your house.
You can sell used tech gadgets and electronics on sites such as Gazelle.com and uSell.com. Both services offer free shipping with pre-paid shipping kits. Gazelle.com pays by check, PayPal or an Amazon gift card. With uSell.com, you can get paid by check or through Venmo or PayPal.
Or you can recycle your unwanted cell phone, tablet or MP3 player at an ecoATM kiosk at a mall, grocery store or Walmart for cash on the spot.
The amount you net will depend on the item you trade in and its condition. For example, you could get $275 for a 64GB iPhone 12 in like new condition, or $340 for a iPad Pro 11 2nd Gen in good condition, according to Cell Tech Express. 
Have a Yard Sale
If your spring cleaning unearths a lot of items you can sell, a yard sale might be a good way to hawk them all at once. You have to be willing to put in the time and effort, though, to have a successful yard sale.
First, check your city's website to see if you need a permit. Once you've picked a date for your sale, advertise it in your local newspaper and on social media sites like Nextdoor. Hang notices on community bulletin boards, and post signs around the neighborhood with your address and arrows pointing toward your house. But, be sure to check your city's or neighborhood association's rules about posting signs.
Put prices on all of your items, arrange them on tables and hang clothes, so buyers can easily see them. And put some of the best items toward the front to catch buyers' eyes and draw them to your sale. If you have kids, you might want to give them a chance to make money, too, by letting them sell lemonade or cookies to your yard sale shoppers.
Make Your Money Work Better for You
Donate Items
Donating your old clothes and furniture won't make you money right away, but these donations are tax-deductible. For everything you donate, make sure to get a receipt. Come tax time, you can report these donations and save yourself some cash you'd have to pay to Uncle Sam otherwise. 
Repair or Repurpose Discarded Goods and Sell Them
You might be able to make money from other people's spring cleaning efforts, as well. Donna Freedman, author of "Your Playbook for Tough Times," suggests keeping an eye out for items people have discarded that can be repaired and sold.
"Sometimes these 'curb mart' deals can mean big bucks," she said. For example, Freedman knows someone who picked up a four-piece wicker porch set a neighbor had put out with the trash. She cleaned the set, styled it with cushions, took pictures and listed it on her town's Facebook buy and sell page. It sold almost immediately for $150.
You might not even have to drive around town looking for discarded items. Check the free listings on Craigslist for items people want to get rid of that you can turn around and sell for a profit.
Make Money Spring Cleaning for Others
"Let people know you'll clean out garages, basements and attics," Freedman said. Or you could offer to spruce up the exteriors of people's homes or their lawns. "This could be the year that someone has decided to hire it out, or to hire someone to help an aging relative with the housework," Freedman said.
Start by letting friends and relatives know you're offering your services. You can sign up online for sites like TaskRabbit and Thumbtack to find clients and get paid. Also, post a notice of the services you're offering at your place of worship or a local senior center. Freedman suggests something along the lines of: "Cheerful cleaner willing to help you (or someone you love) with the heavy work of spring cleaning."
Make Your Money Work Better for You
Offer To Clean Cars
Another way you can get popular with your neighbors and make money at the same time: offer mobile car detailing. This is best done if you have supplies like a shop vacuum. After a few jobs, you can pay off the vacuum and start to put away a good chunk of change in savings. 
More From GOBankingRates
Cameron Huddleston contributed to the reporting for this article.