Side Hustles for Every Personality Type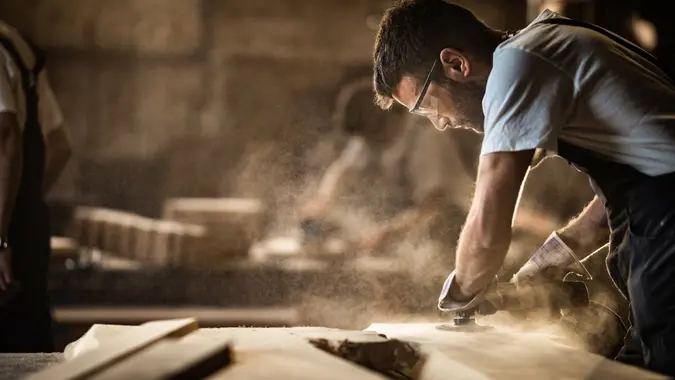 skynesher / iStock.com
In today's digital era, opportunities to earn extra income abound. Yet, not every side hustle is suited for everyone.
Aligning a side hustle with one's personality can lead to not only greater financial rewards but also personal satisfaction. Let's delve into some side hustles best tailored for different personality types.
The Creative Spirit: Freelance Designing or Writing
For those who are imaginative and have a flair for creating, freelance designing or writing can be an ideal platform. Platforms like Upwork or Fiverr offer myriad opportunities. Whether it's graphic design, writing blogs, or crafting digital content, the creative spirit can find numerous avenues to monetize their skills.
The Social Butterfly: Event Planning or Social Media Management
People who love networking and have a knack for organizing can consider event planning. From weddings to corporate events, the demand is always there. Alternatively, managing social media accounts for businesses can be a great fit, allowing social butterflies to engage with online communities and craft compelling online narratives.
The Analytical Thinker: Tutoring or Freelance Data Analysis
With a talent for breaking down complex subjects or analyzing data, this group can look into tutoring in subjects like math or science. Platforms like VIPKid or Chegg Tutors make this easier than ever. On the other hand, freelance data analysis for companies can also be a lucrative venture.
Make Your Money Work Better for You
The Adventurer: Travel Blogging or Tour Guiding
For those who are always on the move and love exploring new places, starting a travel blog or YouTube channel can be rewarding. Alternatively, becoming a local tour guide or experience host on platforms like Airbnb Experiences can allow adventurers to share their love for travel with others.
The Empath: Life Coaching or Pet Sitting
Individuals who are great listeners and love helping others can consider life coaching. With online platforms, even those new to the field can start their journey. For animal lovers, pet sitting or dog walking, facilitated by apps like Rover or Wag, can be both therapeutic and profitable.
The Organizer: Professional Organizing or Virtual Assisting
People who have a knack for decluttering and streamlining processes can look into professional organizing, helping individuals or businesses declutter their spaces. Alternatively, becoming a virtual assistant, managing schedules, and handling administrative tasks for businesses can be an excellent fit.
The Craftsman: Selling Handmade Goods
For those who love crafting, platforms like Etsy or local craft fairs can be a platform to sell handmade jewelry, decor, or any craft items. It's a great way to monetize a hobby and share your creations with a broader audience.
The Tech Enthusiast: App Development or Tech Support
Coding a unique app or offering tech support can be a boon for the tech-savvy. With the increasing reliance on technology, skills in this domain are in high demand and can fetch a good price.
Finding the perfect side hustle is about aligning your skills with your passion. By matching your personality with a suitable venture, you can ensure that your side hustle is not just a way to make extra money, but also a source of joy and personal growth.
Make Your Money Work Better for You
Editor's note: This article was produced via automated technology and then fine-tuned and verified for accuracy by a member of GOBankingRates' editorial team.
More From GOBankingRates