7 Side Hustles Perfect for Earning Extra Cash in Spring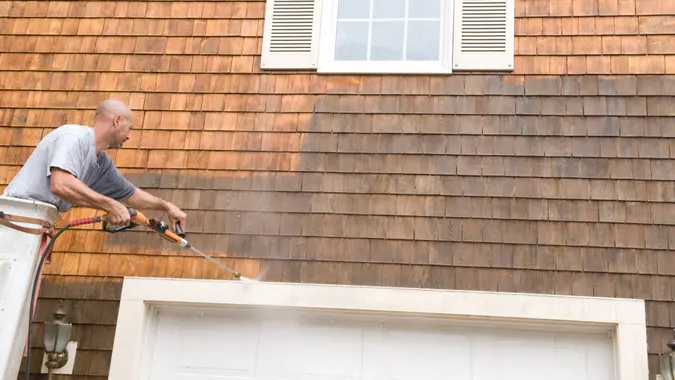 Rainbowphoto / Getty Images/iStockphoto
Many people turn to side gigs during the spring to bring in some extra cash for summer vacations. Some jobs lend themselves perfectly to services people need specifically in the spring.
Here's a look at some of the best side hustles you could start this spring to get your finances looking hot for summer.
Peer-to-Peer Laundry Service
Want to get paid for doing chores you already do? Enter SudShare. SudShare allows you to get paid for doing other people's laundry.
How it works is that you sign up using the app, then you can accept jobs whenever you want, do the loads of laundry at your home, fold it, then return the laundry to the customer the next day. SudShare says most people make $20 an hour, and top users earn up to $5,000 a month. Especially with "spring cleaning" being advertised more and more, people are looking to wash their blankets, rugs and other things they might not care for on a regular basis.
It's a great time to offer up your washer and dryer services if you have them.
Power Washing
Again, spring cleaning is in the air. And just because people are being told to clean doesn't mean they want to do it themselves. That's where you come in.
Nick Loper from SideHustleNation.com recommends buying a power washer and offering your services to your neighbors. "The average pressure washing gig nationwide is $300," Loper says. "Plus, when neighbors see this getting done next door, it can be easy to turn one job into two. Scott Anderson of Spoon River Pressure Washing reported earning up to $3,000 a month part-time."
The average power washer costs between $167 for electric, $182 for battery-powered, and $379 for gas-powered. If you buy either of the first two, you've paid for it by doing one job.
Make Your Money Work Better for You
Neighborhood Consignment Sale
You can make money off your own spring cleaning by selling some of the things you don't need anymore outside of your home. "You could start small out of your own garage, or set up a larger event. You don't have to front the inventory costs, but still earn 30-40% when an item sells," Loper says.
Mobile Car Detailing 
Spring is also the time when people typically look to deep clean their cars. Professional car detailers know this and jack up the price, but you can offer a lower cost and make a good chunk of change, even if it's just in your neighborhood.
"A really thorough car cleaning makes a great Mother's Day gift, and average rates range from $250-400 depending on the size (and dirtiness) of the car. Brothers Josh and Austin Belk started Belk Mobile Detailing and reported selling up to $6,000 worth of work on a part-time basis," Loper says.
Baseball Stadium Work
Spring sports bring spring jobs. "With baseball season in particular beginning soon, there's many ways for fans to get involved and make extra money while supporting their favorite team," says Kira Caban, Flexible Work Expert and Head of Strategic Communications at Instawork.
Caban says that according to her findings at Instawork, you can make $20 an hour working at a stadium.
Selling Plants
Your garden could turn into a money tree if you sell some of your plants. Lisa Sharp writes in her blog, In Harmony with Money, that your green thumb can help bring some green into your bank account. "The demand for house plants and flowers is higher than ever before," Sharp says. "Grow and sell them locally through the marketplace or a farmer's market. For small plants, you can even sell online on a site like Etsy."
Make Your Money Work Better for You
On Etsy, 30 mini succulents sell for a little over $33. The price depends on the type of plant and how large it is, as well as the demand.
Rent Out Your Home
Leaving for spring break? Use sites like Airbnb to rent out your home while you're gone and bring in some extra cash. Sharp even suggests turning a shed or a space in your backyard into a tiny home.
You don't even have to do overnight stays if you don't want to. "You can also rent out the space for parties or weddings. Even performing ceremonies is possible if you get certified," Sharp says.
More From GOBankingRates