This Company Will Pay You $1,500 To Go On 15 First Dates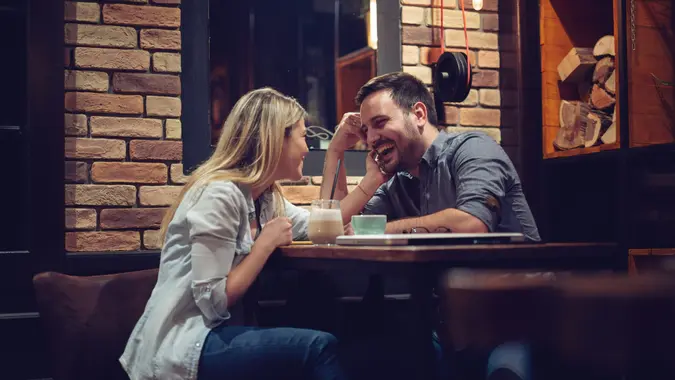 zorandimzr / Getty Images/iStockphoto
Dating can be tiring, awkward and expensive. A 2022 survey by LendingTree found that when asked what they'd spend on a first date, daters said they'd spend an average of $91, tops. However, spending differs between the sexes: women would spend an average of $81 on a date at most, while men would spend an average of $104, at most, on a date.
See: Date Night on $25: 8 Activities To Do and Places To Go
Learn: 3 Ways Smart People Save Money When Filing Their Taxes
Discover: 4 Reasons You Should Cancel Amazon Prime
But these first-date bills could all be left in the dust for one lucky dater. The fine jewelry company Shane Co. is offering to pay one lucky bachelor or bachelorette $1,500 to go on 15 first dates. 
To be eligible for the $1,500 for 15 first dates, candidates must be U.S citizens or permanent residents, single and able to secure 15 dates with 15 different people on their own over the course of five months.
Make Your Money Work Better for You
The winner can find their date in whatever way they wish – via apps, through blind dates or by meeting the old-fashioned way, in person. One's date can even be someone you've already met, so long as there's romantic interest, and so long as the date isn't a repeat person.
Take Our Poll: Are You In Favor of More Inflation Relief in 2023?
First-date locations can be anywhere — a romantic restaurant or a casual coffee shop, but each date must be documented with a photo and a brief worksheet describing the experience. Second dates are strongly encouraged but do not count against one's 15 first date final count. 
"Who knows, maybe the winner will find their person throughout their journey and seal the deal with a Shane Co. engagement ring!" Shane Co. said in a news release. 
Apply to win the $1,500 for first date money here.  
More From GOBankingRates
Make Your Money Work Better for You