6 Ways You Can Use Your Home to Your Monetary Advantage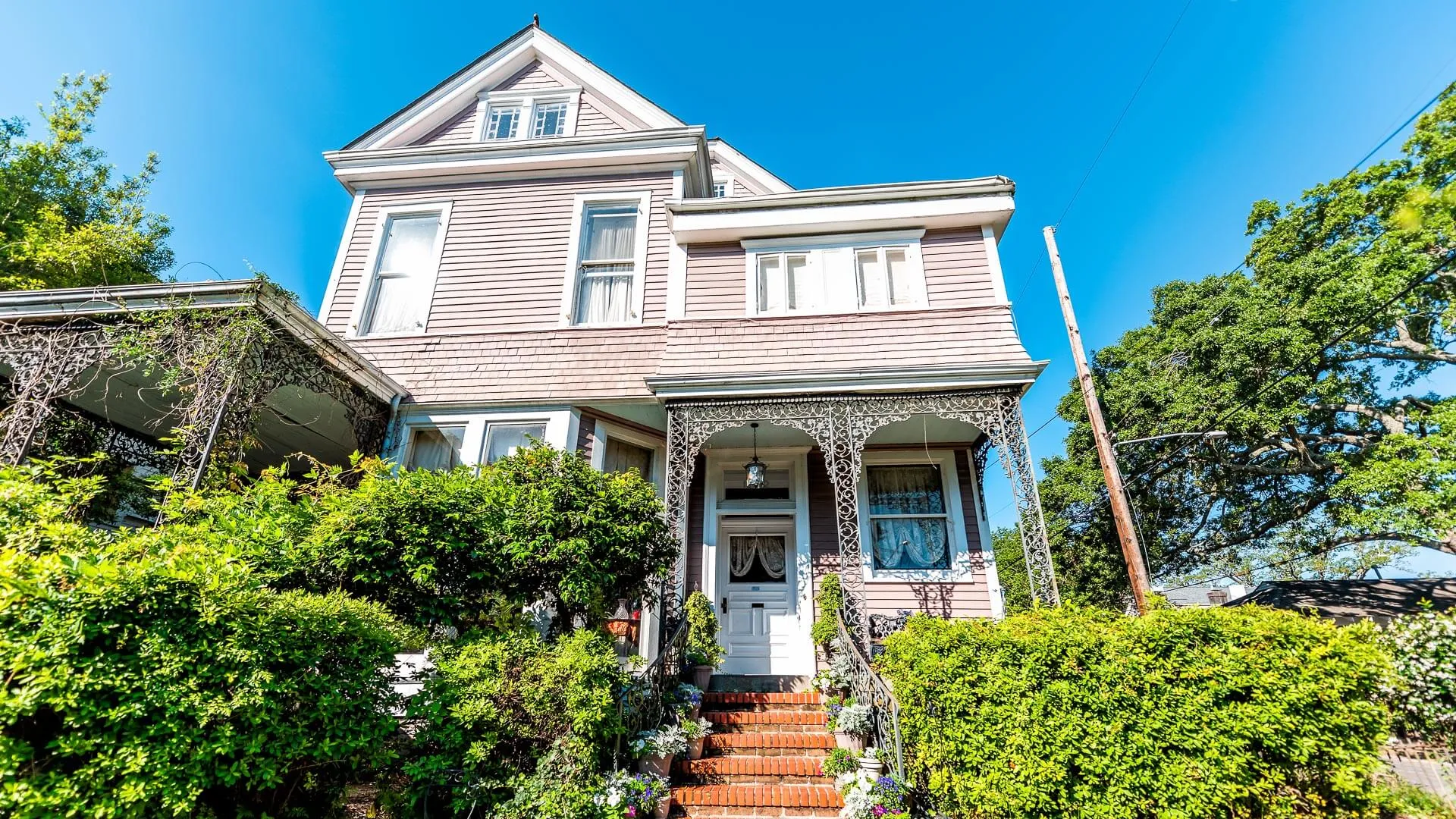 Home is where the heart is — but it's also where the money is. Even as rents and mortgages soar, there are unique ways to make some extra cash off your living space.
A number of apps allow you to rent out parts of your abode as a potentially lucrative side gig, not unlike Airbnb for lodging. But unlike Airbnb, these options don't require visitors to crash in your pad. Most rent in hourly blocks for various niche purposes. 
Whether you have a pool, extra storage space, a yard or are just cleaning out your closets, here are some ways you can turn your extra room into riches.
One tip: Check with your home insurance agent to make sure you have the appropriate coverages before proceeding.
1. Set Scouter
Hollywood is calling! Film and TV scouts are constantly looking for the right spots to film their upcoming productions, and oftentimes, they turn to homeowners. (Remember "Home Alone"?) Even if you don't live in L.A., there are plenty of opportunities across the country, as many shoots go to remote areas. Set Scouter focuses on smaller productions like commercials and music videos, with an average filming time of around 12 hours. 
The app Set Scouter lets you list your residence for this very purpose. You can create a profile for your place in under 10 minutes and also list your own rental rate. Once approved, you'll be able to connect directly with producers to talk availability and terms. Your info will be kept secure until the booking is confirmed. 
The app collects a security deposit on your behalf to protect against any damages, and your home is covered by the production's required insurance.
Make Your Money Work Better for You
2. Swimply
If you have a pool, you can dive into this money-making opportunity. Swimply is a platform for renting out your water feature in hourly blocks. You set your own rate and availability, and you don't even have to be home when the party arrives — though you can be if it makes you more comfortable. It's also not required to provide access to the inside of your home, such as for a bathroom, unless you want to offer longer time blocks.
According to Swimply's data, most bookers live within five miles of the location, and about 70% of reservations are made by moms and their children. The company provides up to $1 million in liability insurance and $10,000 in protection from property damage. 
As Swimply has grown in popularity, the app now offers the option to rent out tennis courts, music studios, home gyms, rooftops and more.
3. Poshmark
You can make some serious cash while you're cleaning out your house. Poshmark is a online marketplace where you can sell your lightly used clothing, shoes, beauty items, home decor and even pet supplies. Simply add each listing with photos — and video, if you'd like — and you'll be on your way to big resales.
The app makes it easy for you to ship, too. It offers expedited flat rates that your buyers pay for; once the sale is complete, the shipping label will be sent to your email so you can print it out and attach it to your package. Because it's prepaid, you can simply drop off the item at the post office without needing to stand in line. 
Payments for your goods are collected by the app and deposited to your Poshmark account. You can transfer funds to your bank at any time. 
Make Your Money Work Better for You
4. StoreAtMyHouse
Space can be one of the biggest issues that apartment dwellers face, and storage is not always available onsite. So, if you have extra areas in your home or garage to rent out for locals to store their goods, you could make a pretty penny with StoreAtMyHouse.  
The app keeps everything secure — no information about your location is shared until you agree to terms with the renter. You can ask them questions about what they want to store and for how long and then set your price.
Once you lock in with a renter, you can take payments directly from them (and pay StoreAtMyHouse a convenience fee) or you can set up a billing system using the app's platform.
5. Sniffspot
Have a big yard? Rent it out to urban dwellers looking for an outdoor space for their dogs to stretch their legs. Sniffspot states that normal rates run from $5-$15 per hour per dog and claims that hosts can make up to $1,500 a month by listing their space on the platform. 
It's free to list your yard, according to whatever price and availability you prefer. Sniffspot requires any dog owner renting your space to comply with its guidelines, which stipulate that all dogs must be vaccinated. Sniffspot provides up to $1 million in liability protection insurance for the host. 
If you feel comfortable with watching pets, you can also use an app called Rover to offer pet sitting services, doggy day care and boarding. You'll have to complete a background check, but no special certification is required. 
Make Your Money Work Better for You
6. CurbFlip
Renting out vacant parking space for cars can be a lucrative option for making some cash on the side. If you have a wide driveway, extra room in the garage or live on a private road with curb space, you could be a great candidate. That's especially true if you live in heavily trafficked urban areas like New York City, Los Angeles or Chicago — or if you leave near any major attraction where parking is hard to come by.
CurbFlip lets you list for free and takes a minimal 5% transaction fee. It claims to have 10,000 drivers searching its site daily for parking options. All transactions are done through the platform, so there's no worry about receiving payment.
More From GOBankingRates