10 Women Making a Fortune on Etsy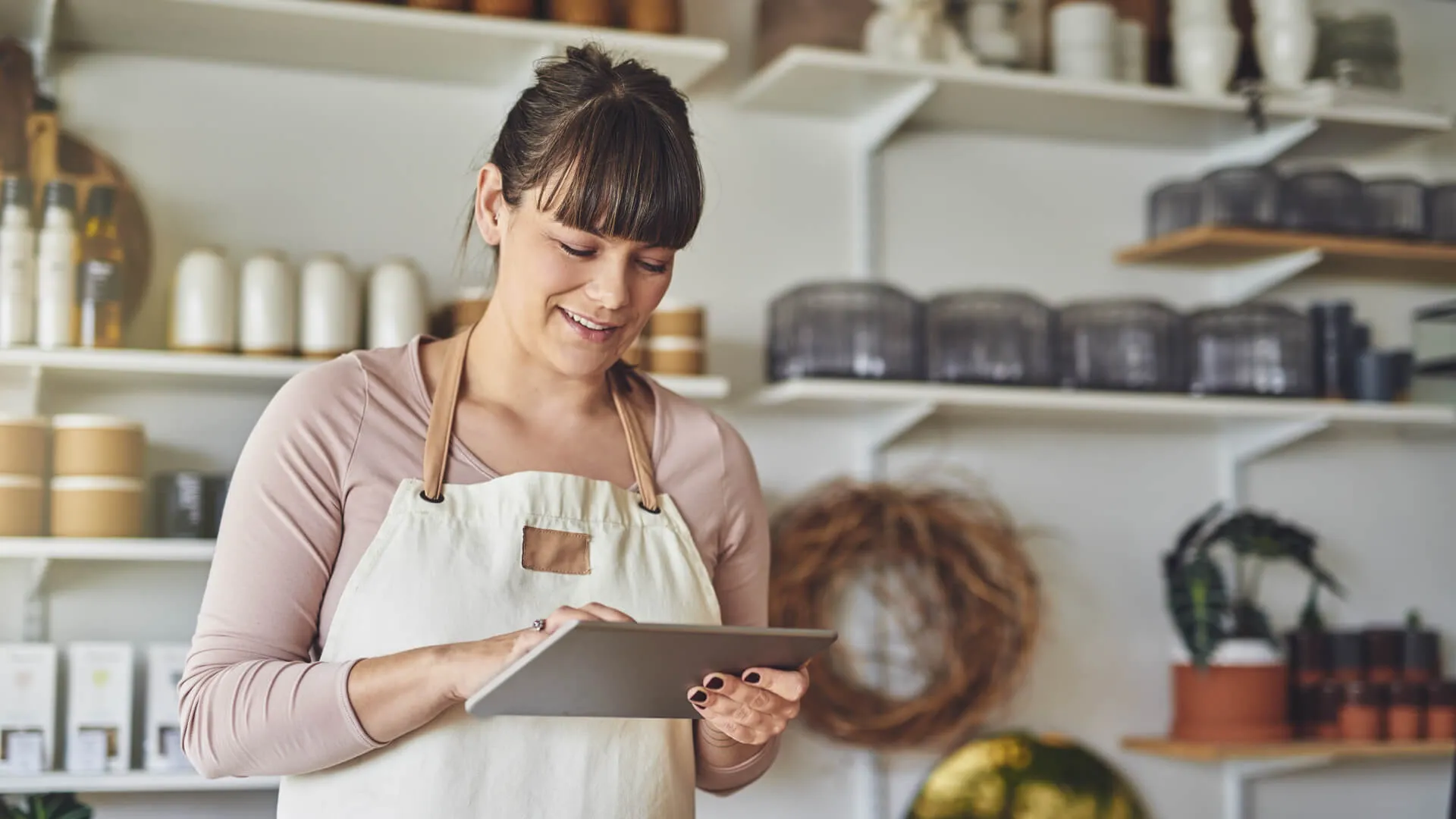 Dekota Vaugh Bacon
Dekota Vaugh Bacon sells handmade personalized necklaces, rings, keychains and keepsakes in her One27Designs Etsy shop, which she founded in 2012. Her company now generates six-figure revenues in Etsy sales. Bacon believes her shop has been so successful not just because of her products, but also because of her customer service.
"I care about my customers and what I send them," she said. "I want them to feel like what they purchased was worth it. It definitely takes a lot of work, a ton of research and so much dedication to make a creative company — but it is so worth it."
Molly Beane
Molly Beane started making her own natural skin care products in 2013 to reduce her exposure to chemicals. When friends kept asking her to make products for them, she realized there was potential to turn her hobby into a business, and she founded the FromMollyWithLoveCo Etsy shop in 2016. Beane ended up making a little over $2,000 in her first two months on Etsy, she wrote in a Creative Hive blog post.
"There is no one silver bullet to Etsy success," she said in her Creative Hive blog. "It takes consistent time and effort."
Make Your Money Work Better for You
Wendy Boudreau
Wendy Boudreau has been mesmerized by the magic of weddings ever since she was a child, and she combined her love of weddings and her skills as a paper artisan to launch her MoonlightStamper Etsy shop in 2008. Boudreau earns up to $4,000 a month from her custom invitations and stationery as of August 2015, according to The Talko.
"There is nothing I love more than playing a part in one of the most important days in a couple's lifetime," Boudreau wrote on her Etsy shop page. "I take great pride in the creation of each wedding invitation that I create."
Pauline Cabrera
Pauline Cabrera sells WordPress themes and marketing and branding kits in her TwelveSkip Etsy shop, but she didn't achieve overnight success.
"It isn't enough to just open a shop on Etsy and wait for the customers to storm in and order your products," she wrote in a post on TwelveSkip.com. Strategies that Cabrera used to boost her revenue — which reached nearly $8,000 as of 2015 — included categorizing her products, branding her shop, setting competitive rates and doing competitor research.
Melissa Montgomery
Melissa Montgomery opened her Overtype Etsy shop in 2017, and she's already set to hit $50,000 in annual revenue by the end of 2018. Her shop sells a number of items, but her apparel that features clever phrases and designs have been the most profitable.
"I have a BFA in graphic design so I make all my designs from scratch," said Montgomery. "A lot of other Etsy sellers in my product category purchase their designs from other people, so they end up having a lot of the same designs as other shops. My designs are all created by me, and are exclusive to my shop. They're simple, on trend but not overdone, well designed, and printed only on high-quality apparel."
Make Your Money Work Better for You
Arianna O'Dell
Arianna O'Dell didn't start her IdeasByArianna Etsy shop in 2015 with the intention of turning it into a real business.
"In the beginning, I started with random ideas that I wanted to make for myself or for gifts for friends," she said of her shop, which sells mugs, yoga mats, T-shirts and other items. "I think this approach helped me create unique products that were made with love and not just to make a quick buck."
O'Dell is on track to make about $20,000 this year in Etsy revenue, with additional revenue from Shopify and Amazon.
Michelle Rohr
Michelle Rohr created the Ultimate Life Binder planner printables out of a need to take control of her own life. She now sells the printables in her SecretOwlSociety Etsy shop, which brings in about $20,000 a year in revenue.
"I'm selling something more than just printables — I'm selling my personal transformation experience," said Rohr. "I created my own unique planner system — something I called my Ultimate Life Binder — to help me pay more attention to my life, my goals and my progress."
She turned her system into a product, and began marketing it on Pinterest. "I believe I've been able to sell so many because of the passion I have for this product," said Rohr.
Erin True
Erin True started her UrbanWoodGoods Etsy shop to sell a bench she made out of reclaimed wood, never expecting to make a full-blown business out of her shop. But, when the bench sold within days, True decided to get a store up and running, and she launched a full-fledged Etsy shop the following year. In 2014, her Etsy store brought in $270,000, The Daily Dot reported. 
"I wouldn't change anything," True told the site regarding her reclaimed wood furniture shop's journey. "It's been an amazing adventure starting this business."
Sharon Tseung
Sharon Tseung decided to quit her job and travel for two years, relying on passive income streams — including her ShalexDesigns Etsy shop — to fund her travels. Founded in 2015, Tseung's shop sells professional Photoshop templates, and because her products are digital downloads, almost all of what her store makes is profit. She now brings in about $12,000 a year.
"I believe my Etsy shop has been successful because I had worked on adding many products — a few hundred — and improved on SEO over time," said Tseung.
Make Your Money Work Better for You
Karen Young
Karen Young sells city-themed, retro-inspired wall art in her LoosePetals Etsy shop, which produces $100,000 in annual revenue as of August 2015, according to The Daily Dot.
"After college, I worked in the Silicon Valley where I would visit the galleries in Palo Alto and was inspired by the unique handcrafts by local artists," she said on her Etsy page. "It was a time [when] wholesaling art to retailers was emerging as a cottage industry. Coincidentally, I began reading … 'Do What You Love, The Money Will Follow.' The title of the book is the mantra that influenced me to leave my day job and sell art for a living."
Click through to read more about jobs that didn't exist 30 years ago.
More on Making Money

BEFORE YOU GO
See Today's Best
Banking Offers