Michael Jordan, David Beckham, and 10 More Highest Paid Athletes of All Time
These rich athletes earned millions — even billions.
Stephen Dunn / Getty Images
The highest paid athletes in the world have always had more than just agility and speed. They also tend to possess a great deal of business savvy to earn and maintain some of the biggest net worths in the sports industry.
The richest athletes don't make all their money on the field or the court -- on the contrary, a huge portion of their income comes from endorsements, investments, business ventures and more.
From basketball legends and golf greats to soccer stars and professional boxers, click through to learn about the wealthiest athletes in history.
1/12
Pascal Rondeau / Getty Images
12. Ayrton Senna Net Worth: $400 Million
Boasting a $400 million net worth, the late Brazilian racecar driver Ayrton Senna is still considered one of the best Formula One drivers of all time. During his career, Senna won three world titles, 41 races and 65 pole positions.
Senna's knack for driving began at a young age. His father built him his first go-kart, and, at 13, Senna entered his first race. He died as a result of a car crash during a 1994 race. While he was just 34 at the time of his death, Senna remains one of the highest-paid athletes of all time.
More Famous Drivers: Dale Earnhardt Jr. and the Highest-Paid NASCAR Drivers
2/12
Al Bello / Getty Images
11. Floyd Mayweather, Jr. Net Worth: $560 Million
Fight fans probably aren't surprised to learn that Floyd Mayweather, Jr. is one of the richest athletes of all time. After all, the professional boxer was Forbes' highest-paid athlete of 2015.
In addition to his $300 million 2015 salary, Mayweather earned approximately $15 million in endorsements, according to Forbes, which also estimates his total career earnings at approximately $1 billion.
Mayweather, now 41, retired in 2015 with a perfect 49-0 record, equaling that of legendary heavyweight champion Rocky Marciano. He came out of retirement for another huge payday when he fought and defeated 29-year-old MMA star Conor McGregor in a Las Vegas match in August of last year, taking home as much as $300 million.
3/12
Julian Finney / Getty Images
10. Roger Federer Net Worth: $450 Million
One of the greatest athletes to pick up a racket, tennis legend Roger Federer remains one of the best in the game at 36. In fact, he became the oldest Wimbledon champion on July 16 of last year. It was the Swiss player's eighth Wimbledon title.
Federer, who also won the Australian Open in January, ranks fifth among the highest-paid athletes. Aside from his on-court winnings, Federer takes in millions in endorsements and appearance fees, helping push his net worth to $450 million.
4/12
Harry How / Getty Images
9. David Beckham Net Worth: $450 Million
Posh Spice's husband transformed from soccer sensation to model, spokesperson and international superstar, earning enough money along the way to claim a spot on the list of the wealthiest athletes of all time.
The retired British soccer player reportedly had a base salary of $6.5 million when he signed with the Los Angeles Galaxy in 2007. In addition to his annual payout, Beckham received a total of $50 million in endorsements over the span of five years. But he makes even more money in retirement, with Celebrity Net Worth estimating his latest net worth at $450 million.
5/12
Pascal Rondeau / Getty Images
8. Eddie Jordan Net Worth: $475 Million
Irish-born Eddie Jordan is a retired racecar driver, team owner and entrepreneurial guru. According to his website, Jordan was working as a bank clerk when the Dublin bank strike led him to move to Jersey. There, he discovered racing for the first time. He eventually signed on as a driver with Marlboro and raced for several years before retiring after suffering some serious accidents.
Jordan has also developed a portfolio of business successes, holds two honorary doctorates and has won several prestigious awards in Ireland.
6/12
Fma12 / Wikimedia Commons
7. Roger Staubach Net Worth: $600 Million
As a quarterback, Roger Staubach helped take the Dallas Cowboys to four Super Bowls, winning two of them (Super Bowl VI and Super Bowl XII). He was inducted into the Pro Football Hall of Fame in 1985. Additionally, Staubach graduated from the U.S. Naval Academy, where he won the Heisman Trophy in 1963, before going on to do a tour of duty in Vietnam.
After retiring from the NFL in 1979, Staubach, who worked in real estate during the offseason, entered that field full-time. He built up his real estate business, the Staubach Company, into a multi-state empire and eventually sold it in 2008 for a reported $640 million.
7/12
Stephen Dunn / Getty Images
6. Magic Johnson Net Worth: $600 Million
Magic Johnson was a huge star on the basketball court when he played for the Lakers, garnering a near-unheard of 25-year contract for $1 million a year in the early 1980s. And he's been extremely successful off the court in the years since. After he left the NBA, Johnson focused on building shopping centers and movie theaters in underserved urban areas, according to Business Insider. He also worked with Starbucks CEO Howard Schultz to build coffee shop locations in urban areas.
Today, he has his own business and sports empire -- Magic Johnson Enterprises (MJE). The company's portfolio has included a stake in the Los Angeles Dodgers baseball team, Hero Ventures, Vibe Holdings and more.
In February of last year, Johnson made a dramatic return to the team that helped make him a star, when he was named president of basketball operations for the Los Angeles Lakers. He earns enough that when the team was fined $500,000 last year, he paid the fine out of his own salary.
8/12
Ross Kinnaird / Getty Images
5. Arnold Palmer Net Worth: $700 Million
As famous for his impressive golf career as the beverage that bears his name, Arnold Palmer more than deserves his nickname of "The King." Unfortunately, Palmer passed away in September 2016 due to complications from heart problems. But his endorsements keep him among the highest-earning retired athletes, even posthumously.
And that famous Arnold Palmer beverage? The rights to the lemonade-tea concoction were sold to AriZona Beverage Company. According to the Daily Mail, the Arnold Palmer Tea accounted for 25 percent of the brand's revenue in 2016.
9/12
Jamie Squire / Getty Images
4. Tiger Woods Net Worth: $740 Million
Despite a headline-grabbing 2009 scandal that threatened the pro golfer's endorsements and sponsorship deals -- and led to the end of his marriage -- Tiger Woods remains one of the richest athletes in the world.
Although Woods didn't play in any official PGA Tour events in 2016, he still made $37.1 million through endorsements. The 2017 season wasn't kind to Woods, either, as he failed to make the cut again. On Memorial Day weekend 2017, he was arrested for suspicion of DUI in Jupiter, Fla.
In 2018, however, things are looking up for Woods: He already has three Top 10 finishes on the PGA Tour so far this season.
Don't Miss: 19 Athletes Who Lost Their Huge Endorsement Deals
10/12
Clive Rose / Getty Images
3. Michael Schumacher Net Worth: $800 Million
One of the highest paid athletes ever, retired German racecar driver Michael Schumacher is a seven-time Formula One World Champion. According to Forbes, he earned $20 million in salary and another $10 million from endorsements in 2012.
Tragically, Schumacher was involved in a skiing accident in 2013 and suffered a serious brain injury. The athlete continues to receive treatment at his home.
11/12
Tim DeFrisco / Getty Images
2. Michael Jordan Net Worth: $1.5 Billion
Former Chicago Bulls superstar Michael Jordan is not only one of the greatest basketball players of all time, but he's also one of the most successful people off the court. The NBA legend, businessman and "Space Jam" actor has a net worth of $1.5 billion.
Jordan became one of the wealthiest athletes of all time thanks to his successful career as a professional basketball player and his impressive business ventures, including an ownership stake in the Charlotte Hornets. And thanks to his endorsement and sponsorship deals, as well as his eponymous shoes, Jordan's brand is one of the most recognized in the world.
12/12
Mvelam / Wikimedia Commons
1. Ion Tiriac Net Worth: $2 Billion
Michael Jordan's name might be more famous, but it's Romanian billionaire Ion Tiriac who takes the title of world's richest athlete.
Tiriac, who played tennis professionally for 11 years, saw some success as a singles player, but he excelled as a doubles player. He won 22 career doubles titles, including the 1970 French Open championship where he and fellow Romanian Ilie Nastase beat Americans Arthur Ashe and Charlie Pasarell in the finals. He was inducted into the International Tennis Hall of Fame in 2013.
Upon retirement, Tiriac founded Banca Tiriac in 1990 and expanded his business empire to include numerous companies under Tiriac Holdings. He became the first billionaire from Romania on the Forbes List in 2007. Celebrity Net Worth currently estimates that Tiriac enjoys a net worth of $2 billion.
Keep Reading: Dumbest Ways Floyd Mayweather and Other Athletes Have Wasted Millions
*Net worth figures were taken from Celebrity Net Worth unless otherwise indicated.
About the Author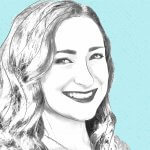 Autumn Rose is a Baltimore-based writer with experience as a reporter, ghostwriter, and copywriter businesses nationwide. She launched her career as a local newspaper reporter and since then her work has been published in national journals, regional magazines, local papers, and countless online media outlets and blogs.