4 Unspoken Venmo Etiquette Rules You Need To Follow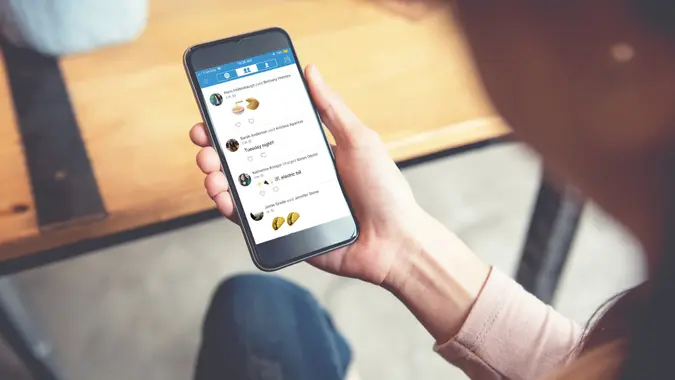 ©Shutterstock.com
Money sharing apps like Venmo are making it easier than ever to send money to family, friends and professionals. What can get lost in translation, however, is the etiquette involved in paying someone or receiving money.
Rather than make a payment faux pas, you can make sure your transaction is always smooth no matter if you are giving or getting cash. These are the four unspoken Venmo etiquette rules you need to follow.
Confirm Venmo Usernames
Whether someone is paying you back or you are sending money to someone you owe, saying "Venmo me!" isn't helpful if you don't know one another's usernames. 
Confirm one another's Venmo usernames before sending any money to make sure this money is going to the right person. Don't remember your username? Log into your Venmo app and click the "Me" tab. You'll be redirected to your profile which should have your first and last name at the top of the screen. Underneath is your Venmo username.
Make Your Money Work Better for You
Use Venmo's Features
The Venmo app has several helpful features including a QR code and a notes section. Not every app user uses them, but you probably should.
The notes feature asks "What's this for?" and allows users to fill in the box. Etiquette expert Lisa Mirza Grotts recommends filling in this box as it is a good reminder of your payments, like a check register. You can keep it as simple as jotting down "groceries" or "April 14 dinner" and add a few emojis. Reid said the QR code may be used to make sure people have the right profile.
Take Our Poll: Who Has Given You the Best Money Advice You Have Ever Received?
Set the Payment Private Upon Request
Venmo transactions are public by default, but can be changed in the settings. If you are making an expensive payment to someone or sending a payment over for personal reasons, chances are you (and they) would like to keep the transaction private.
Discuss it with the person you're making the payment to and see if they would prefer you to make the payment private so nobody can see you are paying them (and vice versa). If they agree to it, you can log into your Venmo account and change your settings to private. Reid said Venmo users may also use their best judgment to make a transaction public or private.
Make Your Money Work Better for You
Decline Incorrect Venmo Requests
What if a Venmo user receives the wrong amount of money in their Venmo request? According to Venmo's community etiquette guide, users may mention it when they receive the request and decline the request. A new request may be sent over for the correct amount.
Similarly, if a Venmo user receives too much money and knows it's a mistake, they should send the additional amount back to the sender.
More From GOBankingRates
Make Your Money Work Better for You