What $1 Million Buys You on the Best Beaches in the World

5 min Read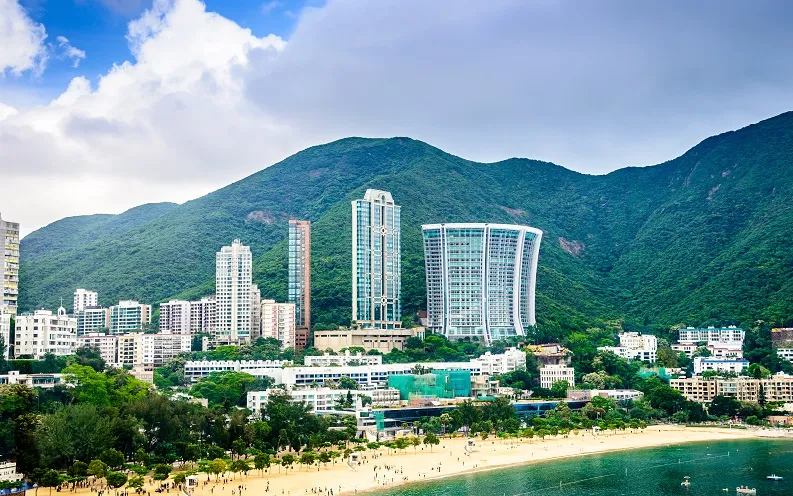 Owning beachfront property sounds like a dream reserved for millionaires, and most of the time, it is. What does it cost to live next to the most beautiful and popular beaches? In these cities, waterfront property can cost tens of millions. Click through to see how much house $1 million can buy near the best beaches in the world. 
Make Your Money Work Better for You
10. Barceloneta Beach, Barcelona, Spain
Price per square foot: $330
$1 million buys 3,031 square feet 
With the recent strengthening of the dollar against the euro, now might be the right time to invest in some beachfront property at Barceloneta Beach. According to a Lucas Fox International Properties report on Barcelona real estate, the average price is around 302 euros per square foot, or $329.91, which means $1 million can buy a home with around five bedrooms. These relatively affordable home prices have made Barcelona a popular alternative to Paris, New York and London for affluent buyers looking for investment properties and vacation homes, according to Property Wire.
9. Brighton Beach, Brighton, U.K
Price per square foot: $369 
$1 million buys 2,713 square feet 
Known for its pebbly beaches and proximity to Palace Pier, Brighton is a popular vacation destination for local and international visitors alike. Brighton's proximity to beaches and London have made this seaside city attractive to commuting professionals, reports Property Wire. Based on figures from U.K. finance blog Baines & Ernst, $1 million would get a buyer a home with three to five bedrooms.
8. Ipanema Beach, Rio de Janeiro
Price per square foot: $371 
$1 million buys 2,698 square feet 
With sparkling greenish waters, beautiful weather year-round and plenty of beachside vendors for shopping or dining out, Ipanema Beach in Rio de Janeiro is a picturesque place to live. The 2014 FIFA World Cup and upcoming 2016 Olympic Games have put a spotlight on Rio de Janeiro and introduced this locale to many overseas investors. Living close to this prime beachfront is costly, however; the $1 million that might buy a mansion elsewhere buys just a four-bedroom home in this city, according to square-footage prices from Numbeo.
7. South Beach, Miami Beach, Fla
Price per square foot: $400 
$1 million buys 2,500 square feet 
South Beach, located in Miami Beach, Fla., offers plenty of white sand meeting warm blue waters to enjoy during the day and a hot nightlife scene. The Miami-area housing market has boomed in recent years, reports Curbed.com, and Miami Beach homes have remained pricey, with $1 million only buying two- to three-bedroom properties, according to square-footage prices reported by Zillow.

Make Your Money Work Better for You
6. Huntington Beach, Calif
Price per square foot: $427 
$1 million buys 2,341 square feet 
Huntington Beach offers year-round sunshine to its residents, along with ideal beach spots for surfing, fishing, beach volleyball and other oceanside activities. With demand for homes in Orange County, Calif., strengthening, according to The Orange County Register, low home inventory and a seller's market have kept prices in Huntington Beach high. With $1 million, a buyer could get a two- to four-bedroom home in Huntington Beach, according to pricing from Zillow.
5. Kitsilano Beach, Vancouver, Canada
Price per square foot: $453 
$1 million buys 2,209 square feet 
Kitsilano Beach is nestled along the coast in Vancouver and offers ocean breezes and beautiful views — but chilly winters bring snowfall even at the beach. People looking to a buy a home in the Kitsilano Beach area can only expect to get a two- or three-bedroom home for about $1 million, according to figures from the Real Estate Board of Vancouver.
4. Waikiki Beach, Honolulu
Price per square foot: $597 
$1 million buys 1,675 square feet 
People living in Honolulu can enjoy the beauty of nearby Waikiki Beach and the laid-back island culture. But this carefree Hawaiian lifestyle comes at a high premium, according to housing prices from Zillow. A million-dollar property in Waikiki would be about the size of a two-bedroom home or apartment.
3. Coronado Beach, Coronado, Calif
Price per square foot: $715 
$1 million buys 1,399 square feet 
Located on a peninsula right off of San Diego, Coronado offers some prime beachfront property. This upscale neighborhood has high housing prices, with $1 million buying a typical two-bedroom condo in the area, for example. Housing prices in this area are likely to increase further due to a short supply of homes — the third-worst in the nation, according to Zillow.

2. Bondi Beach, Sydney
Price per square foot: $985 
$1 million buys 1,016 square feet
Bondi Beach is a landmark in Sydney that is reviewed well on TripAdvisor for its cleanliness, soft sand, great surf and warm waters. Living near Bondi Beach will carry a high price, however, with $1 million only buying a home  the size of a roomy one-bedroom or typical two-bedroom apartment, according to pricing information from Numbeo. And prices are likely to stay high; Sydney's home prices are rising far faster than the rest of Australia, up 13.9 percent from March 2014 to March 2015, reports The Wall Street Journal.
Make Your Money Work Better for You
1. Repulse Bay, Hong Kong
Price per square foot; $2,069
$1 million buys 483 square feet 
Repulse Bay Beach is a popular tourist destination in Hong Kong with not only a beautiful beach and ocean view to enjoy but also many statues that reflect the local culture. Of course, living near the beach will come at a premium. In the most expensive real estate market in the world, a buyer with a budget of $1 million could only get an apartment in Hong Kong about the size of a studio apartment in the U.S., according to prices from Numbeo.
Read: How to Get a Mortgage for $1 Million or More
Methodology: GOBankingRates surveyed popular beach locations around the world, compared homes valued around $1 million and calculated price per square foot. Sources for local average prices per square foot were found for each city as cited in the corresponding slide. For international locations, foreign currencies were converted to U.S. dollars based on exchange rates as of July 21, 2015, and square meters were converted to square feet. 
About the Author