12 Influential Experts Give Their Top Money Tip for 2016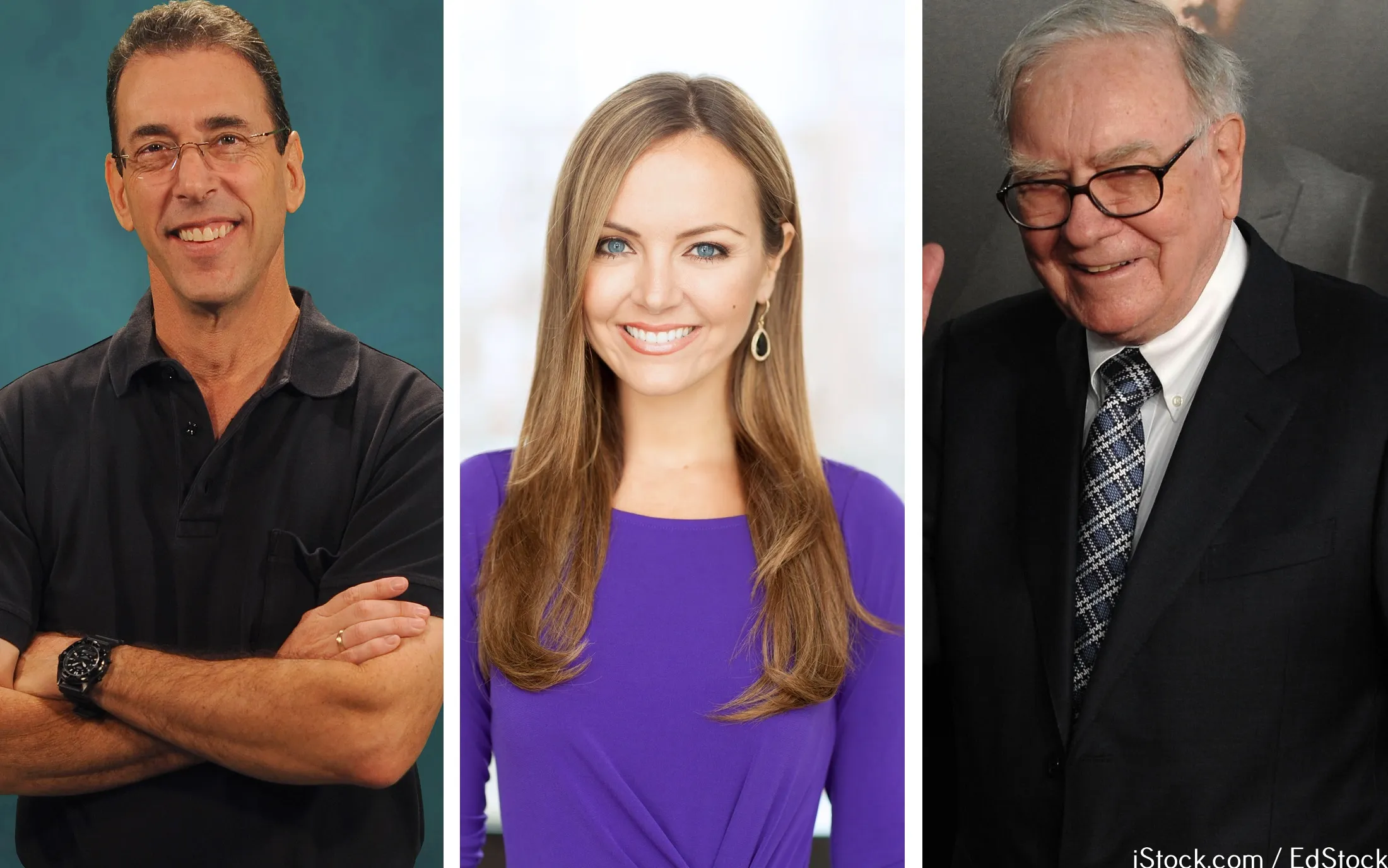 When it comes to personal finance advice, there's no shortage of it. In fact, you could spend countless hours reading the tips and strategies of experts to learn how to better manage your money. It can be overwhelming. So, wouldn't it be nice if you could simply get the best advice from the best experts?
GOBankingRates asked some of the most well-known personal finance experts and entrepreneurs to share their top money tip for 2016 as part of our annual "Best Money Expert" competition in collaboration with Ally Bank. Here are the top tips these 12 finance experts offered to help you take control of your finances next year.
1. Be Proactive With Your Money
As a best-selling author and host of his own popular radio show — with more than 8 million listeners — Dave Ramsey is one of the most well-known names in personal finance. His get-out-of-debt message has helped many eliminate debt and achieve financial success.
For 2016, Ramsey said you should "tell your money what to do instead of wondering where it went. People know what they need to do with their money, but they just don't do it. Be proactive with your money — do a budget, get rid of debt and save."
2. Find a Job You're Satisfied With
Clark Howard, host of the nationally syndicated radio show "The Clark Howard Show" and author of 10 books, has been helping people save more and spend less for decades. To get ahead in 2016, Howard suggested making sure you're happy with your current job.
"My No. 1 tip for Americans as we approach 2016 is if you are in a job you aren't completely satisfied with, shop the market," said Howard. "If your employer is being cheap about giving raises, there are tons of companies out there that are offering great opportunities right now — so shop yourself in the market, and find a better job that's better for you and your family."
Make Your Money Work Better for You
3. Save for Your Future
Bestselling author, analyst and innovator Whitney Johnson said that people need to make saving a priority in 2016. Even saving just a little every month can make a world of difference and help keep you on track.
"No matter how much money you are currently earning, save for a rainy day," said Johnson. "At least six months of what you spend monthly in the bank. Period."
4. Create an Ideal Investment Portfolio
Tony Robbins is known for his ability to distill practical and digestible lessons from complex financial concepts. The author, advisor and successful businessman said that investors need to adhere to four core principles as they head into 2016. These core principles include not losing money, finding investments with asymmetric risk and reward, creating a tax-efficient portfolio and diversifying your assets.
"Ultimately, you want to make sure that your portfolio aligns with these Core Four principles so that you're protected no matter what," said Robbins.
5. Always Make a Plan
Chris Hogan has made it his mission to help people successfully manage their finances in their personal lives and businesses. The former national champion and all-American football player now helps people plan for the future. He said the best thing you can do for your finances in 2016 is create a plan.
"Think about what your financial goals are and create a plan to reach those goals," Hogan said. "The necessity of a plan sounds simple, but it is the one thing that many people overlook when it comes to their money. And a dream without a plan is simply a wish."
6. Ask for Better Rates
Nicole Lapin claims to be the "only finance expert you don't need a dictionary to understand." So her best money tip for 2016 is simple: Learn to negotiate. "I'm a big advocate of negotiating," said Lapin, author of "Rich Bitch." "All it takes is a little guts."
Lapin said you should always ask for a better rate on everything from your phone or cable plan to medical bills. "You have nothing to lose but a little time. The worst thing they can say is no. And they usually won't," she said. "So before the New Year is underway, call all of your providers and ask for a better rate. It's the best way to start a financially fabulous New Year."
Make Your Money Work Better for You
7. Get Financially Educated
Robert Kiyosaki is known for his unconventional perspectives on money that he advocated in his "No. 1 personal finance book of all time," "Rich Dad Poor Dad." So this personal finance expert who likes to challenge the status quo advised you take responsibility to get ahead next year.
"Don't wait for the government, a financial advisor or your boss to take care of you," Kiyosaki said. "You must take control of your finances. You must get financially educated. Take responsibility for your life and your future — don't give that right away."
8. Create the Lifestyle You Want
The winner of GOBankingRates' 2014 "Best Personal Finance Expert" competition, Josh Felber has made it his mission to help people make more money and enjoy a lifestyle of their own design. To that end, he has two money tips for 2016.
"To create real wealth, you must quit spending your future wealth on goods and services that you want today, but deprive you of wealth long term," said Felber, who was featured in Steve Forbes' "SuccessOnomics."
His second tip is that "2016 is the year to break free from mediocrity and society's norms. Now is time to quit your 9-to-5 job and become an entrepreneur. Start becoming the true you and creating the lifestyle you are destined for."
9. Think About How to Bring in More Money
Kyle Taylor helps the 5 million readers of his blog, ThePennyHoarder.com, put more money into their pockets. Although he's a pro at cutting costs, his No. 1 money tip for 2016 is centered on earning more rather than saving more.
"From 'skip the lattes' to 'cut the cord,' there's plenty of great advice on how to save money," Taylor said. "But I believe there's something missing from most of the discussion: You should spend just as much time thinking about how to bring in extra money as you do thinking of ways to save what you already have. There are only so many things you can cut from your budget."
Make Your Money Work Better for You
10. Automate Your Savings
Jeanette Pavini has had a long career as an author, investigative reporter and spokesperson with a mission to save people money. In her role as spokesperson for Coupons.com, she has shared her money-saving expertise on hundreds of national and local television programs and publications. So, it's no surprise that her top money tip for 2016 is about saving.
"Automate your savings out of every paycheck, rather than putting lump sums in when you get around to it," Pavini said. "You want your money to earn as soon as you earn it. If you already have automatic savings, up it by 1 percent. It's small enough you won't notice, but big enough to make a difference."
11. Remember That Wealth Includes More Than Money
Tim Ferriss is many things: angel investor, public speaker and author of several books — including the bestseller "The 4-Hour Workweek." His business podcast, "The Tim Ferriss Show," is routinely ranked as a top podcast on iTunes and offers listeners advice on how to improve their lives.
For 2016, Ferriss offered this money mantra: "The lifestyle value of each dollar you have is determined by your control of two other currencies: time and mobility."
12. Never Lose Money
Warren Buffett is one of the richest men in the world. He is also a successful and brilliant investor.
Perhaps this mantra of his explains, in part, how he came to be one of the most successful investors of our time: "Rule No. 1: Never lose money. Rule No. 2: Never forget rule No. 1."