9 Successful and High-Powered Women in the Biden Administration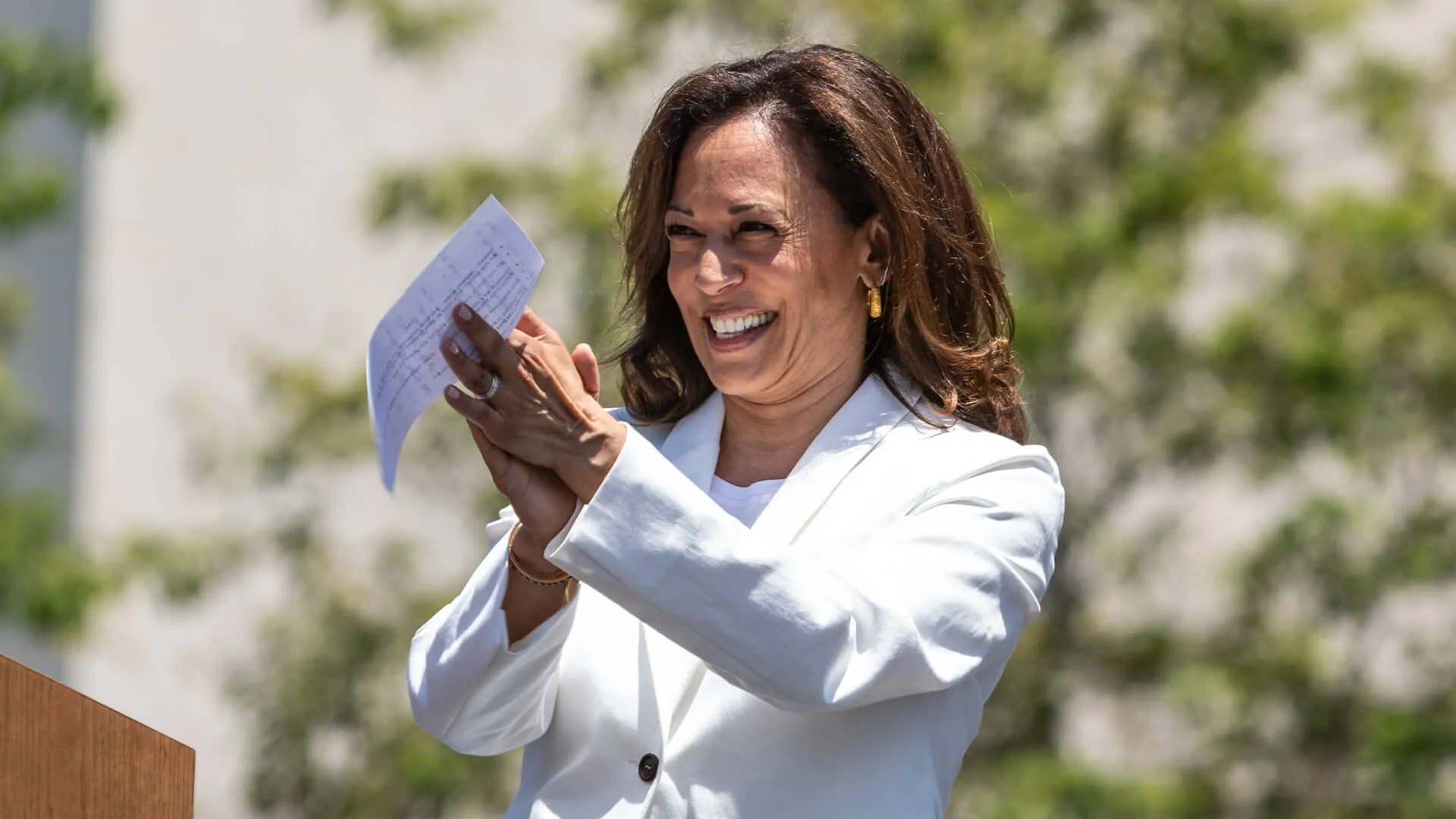 Women have always been held back behind men in the workplace. Generally, when compared to the opposite sex, they make less, have less job authority and are still expected to take on the brunt of parenting while maintaining a career. In order to truly change any of this, it's important to have gender equality in the places where the most power exists, like in the Cabinet of the United States, which serves to counsel the sitting president on whatever subject they may need in relation to their respective duties. 
President Joe Biden has elevated women to positions of power within the Cabinet, appointing more women than any other U.S. president before him —  though, at 45% women, his Cabinet has yet to reach an equal gender split. Former President Barack Obama's Cabinet was 36% women, while former President Donald Trump's Cabinet was 18% women. While both previous presidents employed high-powered women, for this Women's History Month, we're looking at the current administration and the women it's employing.
Here's a look at some of the women in the Biden administration who are making history, along with expert insight from people who are looking forward to seeing what they do.
Last updated: March 8, 2021
Janet Yellen
Janet Yellen is making history as the first female secretary of the treasury.
"[E]ver since the musical 'Hamilton', most now understand how important the position is to this country. Moreover, she is the first person to lead the Treasury Department, the Federal Reserve and the White House Council of Economic Advisers–the three most powerful economic federal organizations in the United States," said Brandy Aven, associate professor of organizational theory, strategy and entrepreneurship at Carnegie Mellon University's Tepper School of Business
Rochelle Walensky
Biden selected Rochelle Walensky to be the director of the Centers for Disease Control and Prevention (CDC). In the opinion of Dr. Sabrina Romanoff, a clinical psychologist at Lenox Hill Hospital in New York City, it was a smart move.
"Walensky previously was chief of the division of infectious diseases at Massachusetts General Hospital, one of Harvard's teaching hospitals, and the leading academic medical center in the country for research and training. She is incredibly qualified and will change the way in which we perceive older women."
Make Your Money Work Better for You
Deb Haaland
Congresswoman Deb Haaland has been nominated for Interior Secretary.
"Our country has never had an Indigenous Cabinet Secretary despite the fact that it is their land we all reside on. Indigenous voters played a key role in delivering Biden-Harris the presidency, so their political power is undeniable," said A'shanti F. Gholar, host of Wonder Media Network's The Brown Girls Guide to Politics Podcast.
Cecilia Rouse
Cecilia Rouse is the first Black chair of the Council of Economic Advisers.
"We know from experience that any and every crisis exacerbates existing inequalities and will always hit our Black and brown communities the hardest. And with 2.5 million working women having left the workforce since the pandemic, Ms. Rouse is the right person for the job today," said Lakesha Cole, political media strategist and owner of She PR.
"The COVID-19 recession (dubbed the 'she-cession') is different from past economic downturns and will require different solutions than traditional recovery responses," Cole continued. "Women pressingly need bold, constitutional policy changes that prioritize their financial security to ensure an expansive and long-lasting recovery. This pandemic has also highlighted the need to become more empathetic in life, work and policy-making. Ms. Rouse's expertise on the long-term effects of high unemployment will influence not only a financial recovery but a family readiness recovery as well."
Kristen Clarke
"While President Biden's appointment of more women to positions of power is significant, it's long overdue," said Kendra Steel, director of strategic partnerships at Global G.L.O.W. "A great example is Kristen Clarke, who could be the first woman confirmed to lead the Civil Rights Division and the first Black woman to hold the post in any capacity. It's shocking to think there hasn't been a woman in this role before."
The Entire Communications Team
Though not members of the Cabinet, the Biden administration's communications team plays a key part in the administration — and all these roles are filled by women.
"Women are the lifeblood that keeps our country, families and communities thriving, and to have women be the leading voices communicating daily on the behalf of the White House is not only historic but shows the power of women's voices in shaping policy discussions," said Ghola.
Make Your Money Work Better for You
Dr. Marcella Nunez-Smith
From the ugly heart of this pandemic, the undeniable truth of glaring racial inequality has emerged. More Black Americans are being hospitalized due to COVID-19, and more are dying due to complications from the virus. This is no coincidence or mystery. The primary reason Black people are more at risk is because of persistent societal disparities, including disproportionately working in "essential" roles where they lack the luxury of sheltering in place. This is a problem that Dr. Marcella Nunez-Smith is addressing head-on as co-chair to Biden's Coronavirus Task Force.
"The COVID-19 pandemic not only unmasks but inflames existing health disparities and its underlying social impetus. Dr. Nunez-Smith has spent her life and research focusing on improving health and healthcare equity for marginalized populations," Cole said. "Allowing everyone the opportunity to be their best possible version of healthy should be prioritized, not politicized, and her existence in this role signals how significant health equity is to the White House."
Marcia Fudge
The ongoing COVID-19 crisis has brought nearly all aspects of life to a grinding halt. Though the economy at large is on track for a comeback, millions of people are struggling to pay their rent — as are the mom and pop landlords who rely on that monthly income. As the incoming secretary of the U.S. Department of Housing and Urban Development (HUD), Marcia Fudge will play a key role in the future of housing. She brings with her experience as a Ranking Member on the House Committee on Agriculture Subcommittee on Conservation and Forestry — among other chief roles.  
"Like VP Harris, Rep. Fudge is also a member of one of the 'Divine Nine' sororities," Phalin said. "She also appears to focus on mentoring and pulling people up the ladder with her and after her. Forging a path forward is important to expand diversity, but so is turning back and bringing others along the trip, being the first but not the last, as VP Harris's mother has said."
Make Your Money Work Better for You
Kamala Harris
It's hardly news, but it is historical that Kamala Harris is vice president of the United States. She's the first woman, first Black American and first South Asian ever to hold the title. 
"Vice President Harris is the first HBCU graduate to be vice president of the United States, as well as an Alpha Kappa Alpha Sorority member," said Dr. Kelley L. Costner, dean for Walden University's Richard W. Riley College of Education and Leadership. "She took on predatory lenders as attorney general and secured a large financial settlement for the people of California. Vice President Harris was the first Black and first woman elected district attorney of San Francisco. She is also the second Black woman to serve in the U.S. Senate."
A Lasting Impact in the Making
These women will have the chance to make lasting changes for the world. 
"These leaders, historically left out of cabinet and high-level positions, are ready to provide a new framework for how to direct these agencies and departments, as they are less tied to 'how it's always been done,'" said Erin Vilardi, founder and CEO, Vote Run Lead. "It is most meaningful because of the policy solutions they will implement but also deeply important for what it demonstrates to the country — from our biggest companies (whose boardrooms are woefully homogenous) to our littlest girls and boys — that women at the highest levels is the new normal and that there is no lack of talent in American women."
The appointment of women also places the U.S. back on the list of respected democracies that respect gender diversity. 
"Nearly 22 cabinets across the world are gender balanced and, year after year, we see clear evidence that a diverse cadre of female leaders at the highest levels performs better at navigating a financial crisis (think Iceland) or a global pandemic (like New Zealand) than their male peers," Vilargi said. "With [more than] half a million Americans dead from COVID-19 and a recession overwhelmingly affecting American women, we could use a little of this success right now."
Dr. Amanda J. Phalin, economist and lecturer at the Warrington College of Business at the University of Florida, believes representation in the government matters for two main reasons: "First, it's important for young women to be able to see themselves in the people leading our country," Phalin said. Secondly, Phalin added, "Diverse membership makes teams better. The empirical evidence on this is clear. You get more ideas, and more scrutiny of those ideas from various viewpoints so that ultimately, better ideas come to the fore. And these various viewpoints are key: Oftentimes, policymakers don't consider a program's impact on underrepresented minority groups—or that a program might even impact these groups at all."
More From GOBankingRates