The Best and Worst Money Advice From 10 High-Profile Billionaires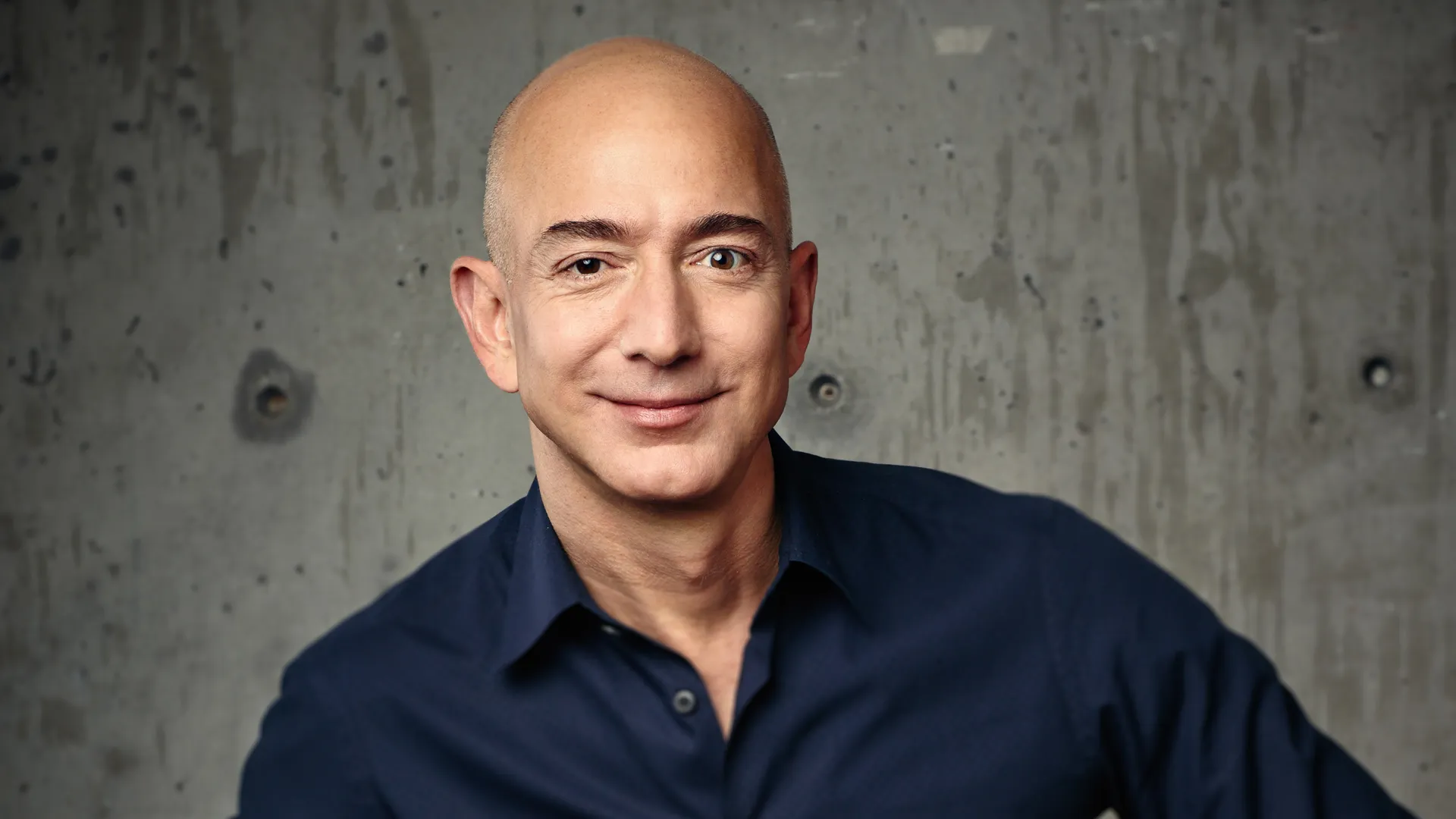 Billionaires. The most elite of the elite. We love to hate them, and yet at the same time, we look to them for guidance via their bold words and savvy instincts. What can they share with us to help us become…well, maybe not billionaires or even millionaires, but just financially better off? Surely it wasn't all luck, or inheritance or a once in a lifetime stroke of genius that catapulted these richest of the rich into the topmost rung of economic success, right? Often, it wasn't; indeed, many billionaires today are self-made. This makes their insights all the more valuable.
And billionaires have advice they want to share — some of them are sharp as tacks: For instance, Warren Buffett's famous argument to think long term, even when (or especially) when you're concerned about the posterity of your investments; or Carlos Slim Helú's insistence to face our problems so as to vanquish them and to learn from our failures. But where there are pearls of wisdom there are also a whole lot of empty oysters. In other words, billionaires give great advice, but they also say a lot of things that shouldn't be taken seriously by anyone who is committed to growing their fortune. 
GOBankingRates consulted a number of finance experts to find out which billionaire bits of advice they find to be the most unhelpful, if not downright dangerous. We also dug up quotes that are far more salient and helpful to the average investor. Read on for the best and worst advice from billionaires.
Last updated: April 23, 2021
'Don't Take a Lunch Break' — Michael Bloomberg
"So we've all heard at least one bit of stupid advice from out-of-touch billionaires and millionaires that left us shaking our heads," said Scott Hasting, a finance executive at BetWorthy.  "My personal favorite comes from none other than the woeful presidential candidate, Mike Bloomberg. Talking about what work ethic is needed to make it in today's world, Mike had [said]: 'Don't ever take a lunch break or go to the bathroom. You keep working.'" 
As Hasting points out, not only does this reinforce the idea of a "sweatshop-style workplace, but it also shows that Mr. Bloomberg has probably never put in many hours of manual labor himself. I get the idea of giving it your all and being as productive as possible, but let's not forget that employees are humans, too."
Ryan Maestro, portfolio strategist and the founder of WantFI, also highlighted this quote from Bloomberg as awful, adding that he "basically did the opposite of this 'advice' and grew [his] income over 100% in 10 working years." 
Maestro also pointed to another Bloomberg adage — this one actually wise and useful: "Life is too short to spend your time avoiding failure."
Make Your Money Work Better for You
'Put in 100 Hour Work Weeks' — Elon Musk
"One of my least favorite business quotes is from none other than Elon Musk," said Ann Martin, director of operations of CreditDonkey. The quote: "If other people are putting in 40 hour work weeks and you're putting in 100 hour work weeks, then even if you're doing the same thing you know that… you will achieve in 4 months what it takes them a year to achieve."
"I don't think this is good advice for 99% of people," Martin continued. "If someone says they work 100 hours a week, what that signals to me is that they're not good at getting work done efficiently or setting boundaries. People need time to rest and refresh. We're not robots! I think the better advice would be to use your time well. Don't be 'always working,' because that's how you end up procrastinating and/or burning out. When you're on the clock, make it count, and then enjoy your time off at the end of the day."
A quote of Musk's that Martin has taken a shine to, on the other hand, is the more inspired: "A company is a group organized to create a product or service, and it is only as good as its people and how excited they are about creating."
'The Stock Market Is the Worst Investment Vehicle' — Mark Cuban
One of the worst opinions on finance that Jonathan R. Wiley, director, head of investments at Arch Global Advisors, has heard came from Mark Cuban, who said, "The stock market is probably the worst investment vehicle out there. Buy-and-hold is a sucker's game."
"For a majority of investors, the stock market is the best option to build wealth over the long-run," Wiley said. "Nothing really compares on a risk-adjusted basis. Also, most amateur investors make the mistake of overly trading their accounts, which chops their net returns when accounting for capital gains tax. It's important to be disciplined and stick to well-defined financial objectives that you and your advisor have laid out, otherwise being reactionary to short-term market moves puts you at risk of missing out the market's best performing days."
Cuban really isn't too much of a hater when it comes to the stock market, though, and in 2020 indicated to CNBC that he would be buying some stocks in the future, he just wouldn't rush into buying "'til I look at a company and know that it's mis-priced or see something that seems out of whack." 
Make Your Money Work Better for You
'Money Is a Scoreboard' — Mark Cuban
Another Mark Cuban quote causing money experts to wag their fingers in disapproval, this one submitted by Robert R. Johnson, PhD, CFA, CAIA, professor of finance, Heider College of Business, Creighton University: "Money is a scoreboard where you can rank how you're doing against other people." 
"The goal of life should be to live a rewarding life, not accumulate the most wealth," Johnson said. "A better approach is to prioritize your values and enjoy life. The operative word is 'enough.' At a party given by a billionaire on Shelter Island, Kurt Vonnegut informs his pal, Joseph Heller, that their host, a hedge fund manager, had made more money in a single day than Heller had earned from his wildly popular novel 'Catch-22' over its whole history. Heller responds, 'Yes, but I have something he will never have . . . enough.'"
It sounds like Cuban was in a humbler frame of mind when he said, "Talent without effort is wasted talent. And while effort is the one thing you can control in your life, applying that effort intelligently is next on the list" — a quote of which Johnson approves.
'Your Calling Is Your Jackpot' — Jeff Bezos
"There have been a few clangers over the years (nobody's ever forgetting Bernard Salt telling millennials that they would be able to buy a home if they gave up their avocado brunches)," said Scott Nelson, CEO of MoneyNerd Ltd. "But, my personal favorite comes from Amazon's Jeff Bezos who advised that 'You can have a job, or you can have a career, or you can have a calling, and if you can somehow figure out how to have a calling, you have hit the jackpot.' Needless to say, his advice wasn't considered especially helpful to all those people who are struggling to pay their mortgage and bills and buy all the stuff that their kids need."
There are more realistic words of wisdom from Bezos for any business or entrepreneur to follow: "The most important thing is to be customer-obsessed. Don't satisfy them, absolutely delight them."
Make Your Money Work Better for You
'After a Certain Point, Money Is Meaningless' — Aristotle Onassis
If you ever hear someone say, "After a certain point, money is meaningless. It ceases to be the goal. It's the game that counts," you should know that they are quoting Aristotle Onassis, and also that they are probably too rich to see clearly. 
Nick Drewe, personal finance expert and CEO of Wethrift, called this quote out.  "I know what he's trying to say — enjoy the journey, but that's not always the easiest task, especially in difficult times," Drewe said. "I think a better way to phrase it is that difficult times aren't permanent, think about what drives you in your life and career, and focus on that, especially when going through a tough time. Also, there's no shame in wanting to make money. We all have to pay our bills and have a little fun, too."
On more poetic days, the famed business tycoon did deliver some poignant remarks such as, "We must free ourselves of the hope that the sea will ever rest. We must learn to sail in high winds." How that applies to money is up to you, but it's a lovely sounding sentiment! 
'Invest According to God' — Bill Hwang
The vast majority of people around the globe believe in a God of some sort, but generally, we don't talk about God in the investing world — unless you're Bill Hwang, who said the following in 2019: 
"I try to invest according to the word of God and the power of the Holy Spirit. In a way it's a fearless way to invest. I am not afraid of death or money."
"The speculation on religion and no risk management can lead any billionaire to lose [their] fortune," said Alexey Sokolov, managing director of Grid Capital. "It is impossible on one hand to be devout and at the same time deliberately expose your clients to unreasonably high risks."
Hwang gave more relatable and savvy insight when he admitted, also in 2019, "I confess to you, I could not live very poorly. But I live a few notches below where I could live." 
Make Your Money Work Better for You
'Failure Is Another Stepping Stone to Greatness' — Oprah Winfrey
Oprah Winfrey's quote, "Failure is another stepping stone to greatness" projects an inspiring sentiment, but in the opinion of Chris Motola, financial analyst at MerchantMaverick.com, it's also a bit disconnected from reality (arguably the collective theme of all these "worst" quotes). 
"On the surface, sure, failure is an inevitable experience in life, and one you shouldn't be terrified of or fear in the abstract," Motola said. "But failure also comes with its costs, and there can be very real constraints on how much of those costs a specific individual can tolerate. Billionaires can afford to fail rather spectacularly. They may take a hit to their reputations, a blow to their egos and lose money, but it's unlikely that the experience will be permanently debilitating in any way. In contrast, a person who is dependent on a specific stream of income and doesn't have the social and financial resilience to gamble on a risk, may be justifiably afraid of a failure than a billionaire could simply shrug off."
'Debt Is Not a Tool' — Dave Ramsey
To be clear, Dave Ramsey is not a billionaire — yet? But he's up there in terms of net worth, standing at $200 million. But he's counted on by millions of Americans to lend the sort of advice that could take a millionaire to the next big "B" level. His words of wisdom are broadcast across more than 600 radio stations around the world. Droves of folks and experts across industries champion Ramsey's financial insights, but one quote isn't loved by all.
"Debt is not a tool; it is a method to make banks wealthy, not you," Ramsey has said.

This quote doesn't sit well with Nicholas Olesen, CFP, CPWA, director of private wealth at Kathmere Capital Management. "This quote is only true for high-interest rate debt but not other debt. When you can borrow capital at under 3% and allocate that into an asset that grows faster than that, you end up with more value in the end.  You can make your debt work for you and it is how many of our clients were able to grow their businesses and assets to substantial levels."
Ramsey may not be seeing the full complexity of debt, but he does have a solid perspective on how to grow your money.
"I actually like his quote, 'Earning a lot of money is not the key to prosperity. How you handle it is,'" Olesen said. "I think we, as advisors, have all seen individuals who make a great income but don't know how to handle it and spend it all. Those most successful have built businesses that grew to exceptional levels or made sure to save and not allow their lifestyle to grow as quickly as their income."
Make Your Money Work Better for You
Buying Coffee Is 'Such a Waste of Money' — Kevin O'Leary
In the world of food and drink, coffee gets the worst rep in the financial world, with many money pros often advising that if people would stop forking over $4 for a latte, we, too, could be rich.  
"Too many gurus to name have thrown out the idea that if you just avoid your daily latte, you will retire with tremendous wealth," said Brandon Ayers, an attorney and the owner of Ayers Rock Planning, Inc. "It is a fundamental untruth, laid on a foundation of dishonest math, twisted in a way to present dishonest results as certain as death and taxes. If you take the idea that you can get rich by avoiding lattes and investing the difference and juxtapose it against the actions of the wealthy people espousing that line you will see its faults. The truth is that the idea of being a latte away from a big pay day was originally calculated not just on the cost of a latte, but also some snacks and soft drinks each day, the investment was compounded at an insane rate of return, taxes were never considered and the figures were always rounded up. Unfortunately, while saving money from a latte will save you money, it is not the path to financial heaven many make it out to be."
One of the most famous billionaires to espouse the ideology that lattes kill your bank account is Kevin O'Leary, as Nishank Khanna, CMO, Clarify Capital pointed out.  
To be fair, O'Leary's logic around coffee isn't totally off base. He also prioritizes paying off debt before spending money on frivolities.
More From GOBankingRates