How Much Bookmakers Lost on the Biggest Betting Upsets in History
These gamblers turned tiny wagers into huge payouts.
Anyone can fantasize about betting small and winning big on the underdog in a lopsided battle. It's a whole different thing, however, to actually withdraw money from your savings account, walk into a casino or race track and put some skin in the game. Whether skillful or lucky, some of the greatest betting upsets in sports history have been won on wagers that were nearly statistically impossible to win — nearly being the key word.
Click through to check out some of the biggest payouts for bets that beat the longest odds and the largest point spreads in history, and see how Las Vegas keeps you placing more bets.
10. Donerail to Win 1913 Kentucky Derby
Amount paid out: $184.90
Odds: 91-1
1913 is the first year that the Kentucky Derby made national headlines and became what the race's official museum calls "a premier American sporting event." That race also ended with one of the greatest longshot wins in history. Donerail, a 91-1 underdog, shocked the world and won the 38th Kentucky Derby, earning $184.90 for every gambler who waged a $2 bet. See how to turn a $5 horse bet into $100.
2/10
Quintin3265 / Wikimedia Commons
9. 9-Way Super Bowl Parlay
Amount paid out: $6,000
Odds: 400-1
Parlays are risky "multiplier" bets that require the gambler to correctly predict several events tied up in a single wager. During the 2018 Super Bowl, one anonymous gambler put down $15 on a massive nine-way parlay that required the Philadelphia Eagles to not only cover the spread, but also banked on several "coin flip" bets, such as Tom Brady throwing for an odd number of total yards.
Brady might be one of the richest Super Bowl MVPs of all time but against the Eagles, he couldn't secure a win. The gambler won all nine parts of his parlay, six of which were decided during the very last play of the game.
3/10
Jai Agnish / Shutterstock.com
8. Super Bowl XLVIII to Open on a Safety
Amount paid out: $25,000
Odds: 50-1
In 2014, a New York City real estate mogul won $25,000 betting on the Super Bowl — but not by betting that his team would win or even cover the spread. He placed a 50-to-1 bet that the game's first points would be scored as the result of a Seattle safety. Sure enough, his $500 became $25,000 — but the story doesn't end there. Just two years earlier, the exact same man won $50,000 on the exact same bet in that year's Super Bowl. A questionable investment for sure, but one that turned out to be worth the risk.
4/10
©SADAYUKI MIKAMI/AP/REX/Shutterstock
7. Buster Douglas to Beat Mike Tyson
Amount paid out: $57,000
Odds: 42-1
Long before he was splurging on Bengal tigers, Mike Tyson was the most feared boxer on the planet. On Feb. 10, 1990, in the eyes of many gamblers, he was invincible. The next night he lay stunned on the canvas — in front of an equally stunned worldwide audience. "The baddest man on the planet" had been knocked out in the 10th round by a 42-1 underdog journeyman in the biggest upset in boxing history.
Buster Douglas was so mismatched that only one casino, the Mirage, was even willing to take action on Douglas — every other book in Vegas allowed bets only on which round Tyson would end the fight. Legendary Mirage oddsmaker Jimmy Vaccaro, the man who set the odds that night, recalled to Gambling Online Magazine that one gambler won $57,000 on a $1,500 bet when the odds were still 38-1.
5/10
Peter Woodentop / Wikimedia Commons
6. Leicester City to Win the British Premier League
Amount paid out: $69,000 on $13.80 bets
Odds: 5,000-1
According to Business Insider, 24 people bet that Leicester City would win the Premier League in 2016. The cheapest gambler put down 10 pence, which converts to about 14 cents. That 14 cent bet, however, paid off to the tune of 500 pounds, or about $690. Five- and 10-pound gambles — about $6.90 and $13.80 — reaped rewards of about $34,500 and $69,000, respectively. That's because at the start of the season, the odds of Leicester City shocking the world were 5,000-1. In all, according to the Independent, British bookies paid out more than 25 million pounds, or $34.5 million.
6/10
©AP/REX/Shutterstock
5. Floyd Mayweather to Beat Conor McGregor
Amount paid out: $242,000
Odds: -500
When Floyd Mayweather came out of retirement to fight his 50th professional bout against MMA superstar Conor McGregor, an obscene amount of money followed the fighters into the ring. The purses, advertising dollars and pay-per-view buys were historic — and so was the gambling. UFC fans flooded money lines with so much cash that McGregor dropped from +1,100 to +300. The billionaire Maloof brothers wagered $880,000 on Mayweather winning and retiring undefeated. He did, and the brothers walked away $242,000 richer.
Related: Undefeated Boxing Champ Floyd Mayweather's Top Payouts in the Ring
7/10
Jleybov / Wikimedia Commons
4. Cardinals to Win 2011 Pennant and World Series
Amount paid out: $375,000
Odds: 500-1 and 999-1
On Sept. 12, 2011, the St. Louis Cardinals were all but mathematically eliminated from wild-card playoff contention. That same day, however, an anonymous gambler placed two $250 bets at the MGM Grand in Las Vegas — one at 500-1 that the Cardinals would win the Pennant, and another with nearly doubly terrible odds that they'd then go onto win the World Series. The Braves melted down and the Phillies underperformed, leaving the Cards to make the playoffs — and eventually bring the Championship trophy back to St. Louis. The next day, the gambler was $375,000 richer.
Keep Reading: World Series-Winning Teams With the Highest and Lowest Payrolls
8/10
Simson Petrol / Unsplash
3. 8-Horse Accumulator Wager
Amount paid out: $1.38 million
Odds: 2,000,000-1
In 2008, a British fertilizer salesman plopped down 50 pence at the racetrack on his 60th birthday — that's the equivalent of about 69 cents. The gamble, however, came with cartoonishly astronomical odds of 2,000,000-1. According to the BBC, all eight of his horses won their races and the man went home with a check for 1 million pounds — and his name nominated for a place in the Guinness World Records.
9/10
©Phil Sandlin/AP/REX/Shutterstock
2. Bengals to Beat 49ers in Super Bowl XXIII
Amount paid out: $7 million
Point spread: San Francisco gives Cincinnati 7 points
In 1989, Joe Montana engineered a historic last-minute Super Bowl comeback drive to beat the Cincinnati Bengals 20-16 — not enough to cover the game's seven-point spread. That fact was not lost on the late Bob Stupak, a lifelong gambler, casino mogul, World Series of Poker champion and gaming visionary nicknamed Mr. Las Vegas. That year, he outdid even himself by placing the largest single legitimate bet at the time — $1,050,000 that the 49ers would lose or blow the spread. His million-dollar gamble paid off.
10/10
©AP/REX/Shutterstock
1. Letting it Ride for 6 Straight World Series Games
Amount paid out: $14 million
Odds: n/a
Problem gamblers don't know when to walk away. The man Sports Illustrated refers to as "Sir Let it Ride" does not have that problem. By Game 5 of the 2017 World Series, rumors began emerging that an anonymous high roller won big on Game 1, and instead of taking the money and running, he confidently reinvested his winnings into a wager on the coming game — he let it ride. Then he let it ride again … and again … and again.
By Game 5, he had wagered correctly on every single game — each wager placed with winnings from the previous game — to the tune of $8 million. So what did he do? He let it all ride on Game 6 and won again, this time increasing his total haul to $14 million. The world waited with bated breath to see if he'd roll the dice one last time. He didn't. Like all great gamblers, he knew when his run was over, and Game 7 went on without him. Although the cumulative odds can't be calculated, Sports Illustrated considers his run to be one of the greatest in the history of sports gambling.
Click through to see more impressive returns — from the stock market.
About the Author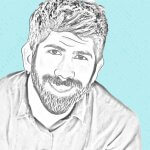 Andrew Lisa has been writing professionally since 2001. An award-winning writer, Andrew was formerly one of the youngest nationally distributed columnists for the largest newspaper syndicate in the country, the Gannett News Service. He worked as the business section editor for amNewYork, the most widely distributed newspaper in Manhattan, and worked as a copy editor for TheStreet.com, a financial publication in the heart of Wall Street's investment community in New York City.