Checking In on 'The $70K CEO' Dan Price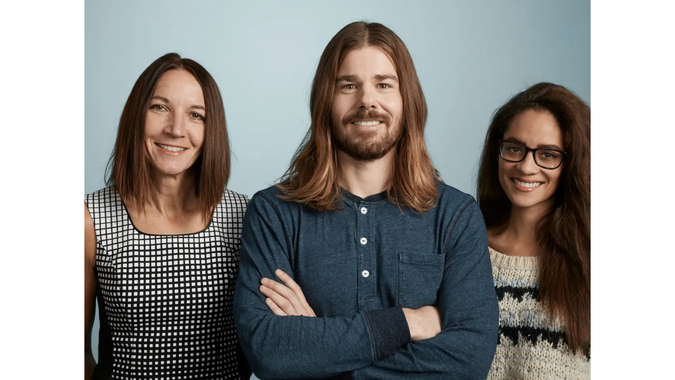 ©Wikimedia Commons
When a low-wage employee money-shamed Gravity Payments founder and CEO Dan Price, he responded by raising the starting salary to $70,000 a year for all 120 of his employees. He paid for the raises by slashing his own salary from $1.1 million to the new company minimum and reduced the highest possible salary to $275,000. Together, the two changes closed the gap between the company's highest and lowest-paid employees to a ratio that's so small, it's almost unheard of in the corporate world.
Read: How Many Minutes Does It Take a CEO To Earn Your Annual Salary?
When Price went public with the move in 2015, the reaction was immediate and seismic. His recorded announcement got 500 million social media interactions. Magazine covers were followed by a book deal, which was followed by calls from Hollywood. Progressives hailed Price as the poster child for ethical capitalism and corporate responsibility. Conservatives branded him as a socialist. Both beloved and reviled, a young, long-haired and previously unknown CEO of a medium-sized payment processing company was now one of the most prominent and controversial business leaders in the world. Six years along, it would be hard to call the experiment anything but a success.
Make Your Money Work Better for You
Vote: Do You Think the Minimum Wage Should Be $15? Take Our Poll
Off the Bat, Business Boomed
As expected, Price got a whole lot of resumes — 30,000 applications would hit his desk in the coming years. Employee turnover plummeted from 13.2% in 2013 to a record low -18.8% in 2015. With a $70,000 minimum wage, none of that is too surprising. What was surprising — at least to the pundits who agreed that the do-gooder experiment would crumble upon contact with the cruel realities of capitalism — was that Gravity's well-paid employees sent the company soaring.
See: What Happened When Places Set a $15 Minimum Wage
Price hired 50 new employees.

The number of transactions processed vaulted from 79 million to 102 million.

The volume of transactions processed grew from $4 billion to $5.5 billion.

Profits nearly doubled from $3.5 million to $6.5 million.
Not everything was peachy. That very same year, his brother/business partner filed a lawsuit, claiming that the radical changes jeopardized him as a minority shareholder. One year later in 2016, the court ruled in Dan Price's favor.
Make Your Money Work Better for You
Find Out: Tips To Keep Your Finances in Order Without Sacrificing What You Want
His Employees Experienced the Living-Wage Life
There were a few unplanned but welcome benefits, as well, and they served to highlight the quality-of-life changes that take place when a person earns a good salary. For example, Price told the Toronto Star at the end of 2020 that:
More than 50 babies were born to employees in the years after the pay raise, compared to between 0-2 employee babies per year before. 

Employees lost a combined 50 pounds.

70% of Gravity employees eliminated debt.

Retirement savings soared as company 401(k) contributions spiked.

At least one employee beat cancer.

10% were able to buy a house in the company's hometown of Seattle, one of America's most expensive cities.
More: Here's What the US Minimum Wage Was the Year You Were Born
Another Radical Idea Got His Company Through COVID-19
The virus hit Gravity Payments hard and early. By April 2020, the company was bleeding $1.5 million in cash every month with reserves sufficient to last only four more months. Gravity's woes were hardly unique in the industry. Its competitors were cutting jobs and raising commissions on customers. Price vowed to do neither, but without a wage cut, the ship would sink.
Make Your Money Work Better for You
Again thinking outside the labor/wages box, Price asked employees to anonymously submit whether they were willing to take a salary reduction until the virus passed and if so, by how much. As it turns out, 98% volunteered to cut their own wages with dozens slashing their own pay by the maximum allowable limit of 50%. No one making less than $100,000 could sacrifice more than 30%. By July, Gravity was profitable again, and the employees were notified they would be reimbursed for the salary they had sacrificed for the greater good.
Read: CEOs Taking Pay Cuts To Help Their Companies Survive the Coronavirus
He Remains a Warrior for the Cause
On March 5, Dan Price tweeted "Whenever I see stories about how the min wage will doom businesses, they never talk about us. We doubled our small biz min wage to $70k. After, our business tripled. Productivity grew. Employees were happier. Exec pay plummeted. No one ever asked me to testify on how we did it." 
Price — himself a self-made millionaire — remains an outspoken and unapologetic critic of the billionaire class and the economic and social structure that tolerates it. He has come out publicly for a wealth tax in Washington state, first begging then demanding that the state tax him more. He recently called billionaire philanthropy a "PR scam" and remains one of the most passionate advocates for raising America's paltry $7.25 minimum wage. 
More From GOBankingRates
Last updated: March 9, 2021
Make Your Money Work Better for You