How Much It Costs To Create a Kardashian-Like Hologram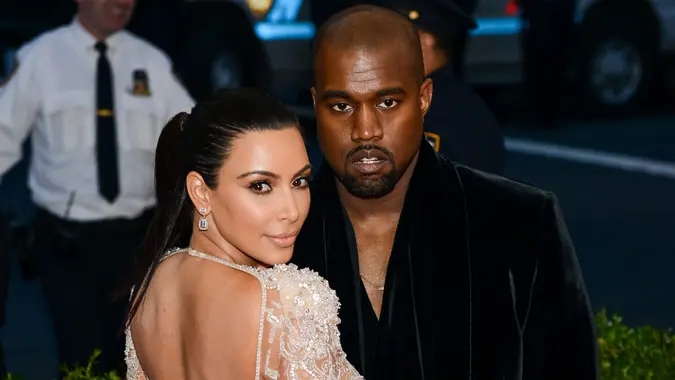 Sky Cinema / Shutterstock.com
How much does it cost to bring somebody back from the dead? That price has yet to be revealed, but we now have an idea of how much it costs to create a hologram of someone who has passed on. Kim Kardashian West's 40th birthday — which famously saw her transport friends and family to a private island amid the pandemic — had a supernatural twist. Kim's husband, Kanye West, gifted her with a talking (and moving) hologram of her father, Robert Kardashian, who died in 2003. 
Kardashian West shared the gift on Twitter to highly mixed responses.
For my birthday, Kanye got me the most thoughtful gift of a lifetime. A special surprise from heaven. A hologram of my dad. ✨???? It is so lifelike! We watched it over and over, filled with emotion. pic.twitter.com/jD6pHo17KC

— Kim Kardashian West (@KimKardashian) October 29, 2020
Kaleida, a production company, has taken responsibility for the "holographic resurrection" of Robert Kardashian. Kaleida director and producer Daniel Reynolds spoke with Slate about the company and details on how to order your very own hologram of someone who has died. Though Reynolds didn't name an exact price, he suggested it would easily be about as realistic a purchase as a private island getaway with tons of friends and family during a global pandemic. 
"The technology is becoming more accessible, so you can do this on a small scale for tens of thousands, but if you want to do it properly, you're looking at hundreds of thousands," Reynolds told Slate. He went on to clarify that the process of creating a resurrection hologram isn't "necessarily high-tech," but it relies on several main components including visual effects, machine learning algorithms, physical choreography and sound synthesis. Also key to the production of a resurrection hologram is the performance of the actor who is hired to play the part of your deceased loved one. 
Make Your Money Work Better for You
"The key element to the production is really the performance," Reynolds said. "It's very much a human element, delivering a physical performance rather than just relying on VFX."
Robert Kardashian is hardly Kaleida's first hologram, but Reynolds didn't go much into specifics on past creations. He did say that the company did a hologram of a political leader delivering a "very famous speech" but did not give the name.
Take a look at other expensive items the wealthy have bought.
More From GOBankingRates