The 16 Craziest Things These Billionaires Spend Their Money On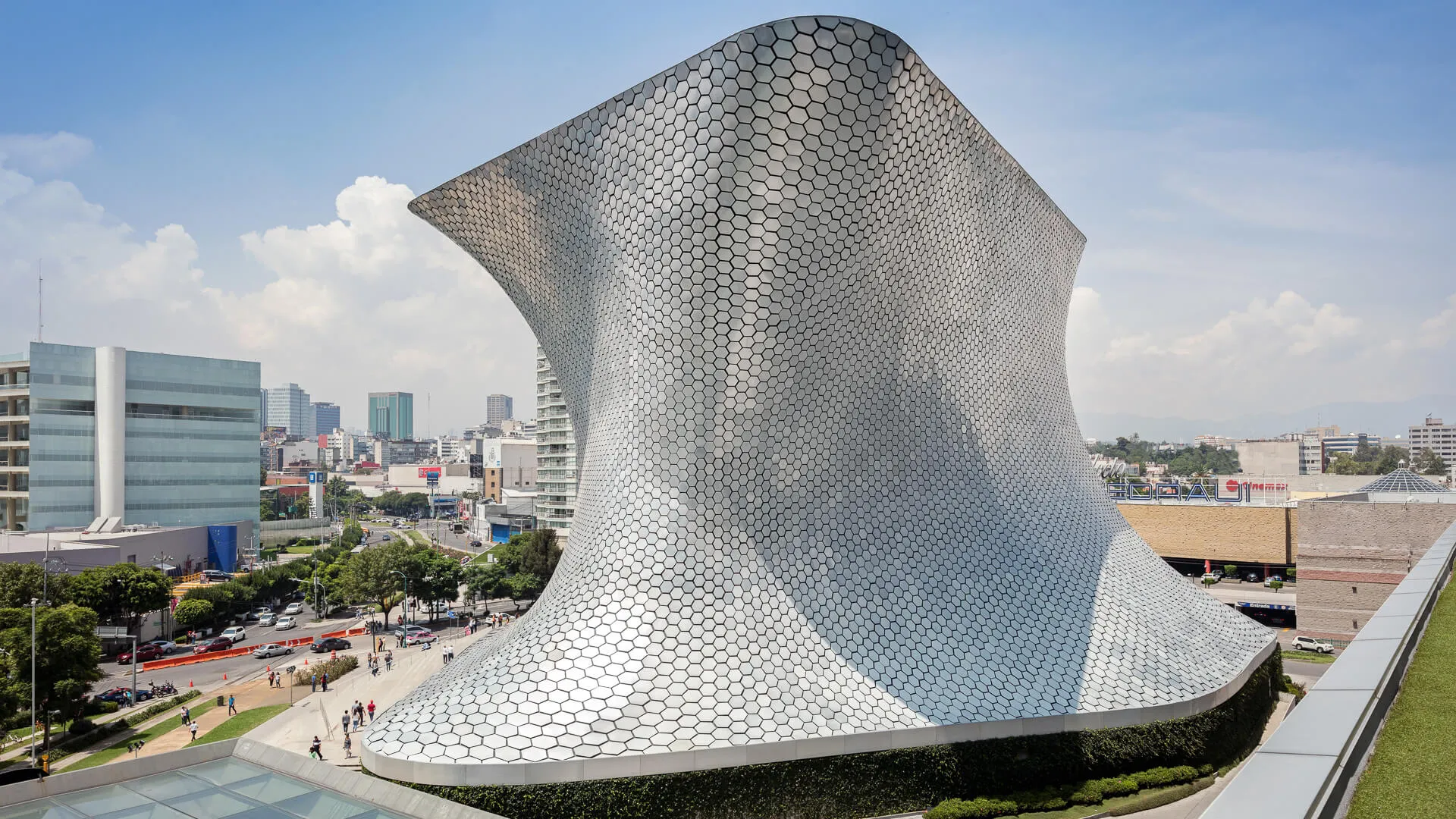 Even for billionaires, some purchases are splurges. From skyscraper houses to priceless works of art, the world's elite buy ridiculously expensive things to fuel their passions, showcase their wealth or spend the money just because they can. Whether it's the most expensive thing they own or just the most exotic, the splurges of the world's wealthiest are always interesting.
Click through to see some of the world's richest billionaires — and their amazing toys.
1. Steve Cohen's 14-Foot Preserved Shark
Cost: $8 million to $12 million
Plenty of rich people have impressive fish tanks, but that's child's play compared to laying claim to your own pickled shark. In 2004, billionaire hedge fund manager Steve Cohen bought what just might be the world's most unique piece of contemporary art: a 14-foot tiger shark preserved with a combination of alcohol and formaldehyde. Originally purchased for $93,000 in 1992 by art mogul Charles Saatchi, Cohen bought the piece — officially called "The Physical Impossibility of Death in the Mind of Someone Living" — more than a decade later for an undisclosed amount, which New York magazine reported to be between $8 million and $12 million.
Learn more about how much it costs to live like a billionaire.
Make Your Money Work Better for You
2. Mukesh Ambani's Home
Cost: $1 billion
Mukesh Ambani inherited and controls an oil empire that has earned him an estimated net worth of about $43 billion. The Indian magnate used $1 billion of that fortune to build the most expensive home in his native country — and the entire world. According to Forbes, Ambani's residence is a 27-story, 400,000-square-foot skyscraper that boasts three helicopter pads and six underground parking levels. Named after the mythical island of Antilla, its amenities reportedly include a ballroom, a 50-seat theater and nine elevators in the lobby alone. About 600 staff members are required to maintain Ambani's mega-mansion.
3. Roman Abramovich's Superyacht
Cost: $1.2 billion
It's no secret that yachts are key weapons in the battle for one-upsmanship among the world's elite. But if boats are a competition, billionaire Russian oligarch Roman Abramovich wins, hands down. Among his toys are a Boeing 767, an ice boat and the legendary Chelsea Football Club.
The grandest possession of them all, however, is his claim to the world's largest and most expensive yacht, the Eclipse. Launched in 2010, the Eclipse boasts 6,000 square feet of living space across 11 staterooms and suites. If you miss her when she leaves port, don't worry: You can park your chopper on her three-helicopter landing pad. Need to abandon ship quickly? No sweat. The boat's three-person submarine can dive to 160 feet.
4. Larry Ellison's Hawaiian Island
Cost: $300 million
For the richest of the rich, even the grandest mansion simply won't do. For Oracle founder Larry Ellison, home is the Hawaiian island of Lanai, which he picked up in 2012 for a cool $300 million, according to CNBC. His tropical paradise includes 90,000 acres, two Four Seasons resorts and a town with a population of 3,200. Considering a stay in one of those resorts? You'll certainly vacation in luxury, but it will cost you $21,000 a night.
5. Prince Alwaleed bin Talal's Airbus A380 'Flying Palace'
Cost: At least $500 million
Membership in the Saudi Royal Family's inner circle certainly has its perks. Prince Alwaleed bin Talal, for example, already owned a $220 million Boeing 747-400 — but in his world, that's small potatoes. In 2007, he paid $319 million for an A380 double-decker superjumbo jet — the world's largest passenger aircraft. He ordered upgrades — including space for his horses and two Rolls Royce cars — that sent the sticker price soaring past $500 million. Before it was even ready, however, he sold his newest toy to an undisclosed buyer.
Make Your Money Work Better for You
6. William Koch's Billy the Kid Photo
Cost: $2.3 million
William Koch is not who we typically think of when we refer to the Koch brothers — Charles and David Koch are the billionaire brother duo famous for their Koch Industries empire and massive political influence. William is, however, a third extremely wealthy Koch brother who's also a big-time buff of Wild West history. In 2011, he scooped up the gem of the genre when he paid $2.3 million for the world's only authenticated photograph of legendary outlaw Billy the Kid.
7. Ken Griffin's Pair of Paintings
Cost: $500 million
Ken Griffin, hedge fund billionaire, is a known art aficionado, but the jewel of his collection is a pair of abstract impressionist paintings he bought at the same time at auction, one by Willem de Kooning and the other by Jackson Pollock. In total, he dropped half a billion dollars on the purchase, which the Chicago Tribune called "one of the largest private art deals ever."
8. Bill Gates' Scientific Scribbles by Leonardo Da Vinci
Cost: $30 million
Bill Gates and Leonardo da Vinci have a lot in common: They're both math geniuses who also changed history. It's only fitting, then, that the Microsoft founder would be interested in the musings of the original Renaissance man. In 1994, Gates spent $30.8 million to own the Codex Leicester, a 72-page manuscript that da Vinci compiled in the early 16th century, complete with the master polymath's diagrams, writings, sketches and ideas for future inventions.
9. The Sultan of Brunei's Car Collection
Cost: $5 billion
It's good to be a sultan. Need proof? Just take a look at the collection of cars owned by the Sultan of Brunei, who rules a country smaller than the state of Delaware. His legendary fleet contains between 5,000 and 7,000 of the world's rarest, finest, best performing and most expensive cars, which Top Speed values at a combined $5 billion — at least. Among the finest gems are 21 Lamborghinis, 452 Ferraris and 604 Rolls Royces, including the "Star of India," a $14 million Rolls convertible that has the distinction of being the world's most expensive car.
Make Your Money Work Better for You
10. Prince Hans Adam II's Fancy Furniture
Cost: $36 million
In 2004, Prince Hans Adam II of the tiny nation of Liechtenstein dropped $36 million on a piece of furniture that you probably won't find in Ikea. Dating to the 18th century, the Florentine ebony piece known as the Badminton Cabinet is adorned with precious stones like lapis lazuli, agate and amethyst quartz. When the prince bought the chest, the purchase broke its own record. The Badminton Cabinet was already the world's priciest piece of furniture after selling for $16.59 million in 1990.
11. Jeff Bezos' Newspaper
Cost: $250 million
The vaunted Washington Post, the paper that took down a presidency, was controlled locally by the Graham family for 80 years — until Jeff Bezos decided he wanted it. In 2013, the billionaire Amazon founder bought one of the world's most influential publications for $250 million in what The Wall Street Journal called an "out-of-the-blue deal." Three years later, Bezos seemed to confirm that assessment when he told Fortune that he "did no due diligence" and simply accepted the first number the seller proposed.
12. Maxim Viktorov's Violin
Cost: $3.9 million
In 2008, one of the rarest instruments on earth played music for the first time in seven decades. The audience was what the Guardian called "the cream of Moscow society." They were the guests of Maxim Viktorov, a wealthy lawyer, darling of Russia's ruling class and avid violin collector. That night, a maestro played Viktorov's new Guarneri del Gesu, one of the 150 only surviving violins made by Giuseppe Guarneri del Gesu during the 18th century. They are considered the only violins more prized than the remaining 600 masterpieces crafted by Antonio Stradivari.
Click to see 12 surprising investments of millionaires and billionaires.
13. Jocelyn Wildenstein's Plastic Surgery
Cost: $4 million
In her prime, Swiss socialite Jocelyn Wildenstein hunted with a Saudi arms dealer, dated a European filmmaker, explored Africa and was awarded $2.5 billion in a historically epic divorce. Her true passion, however, is written all over her face — literally. Wildenstein is now in her 70s, and her bizarre and self-inflicted appearance is an often-cited cautionary tale about excessive and obsessive plastic surgery. According to the Mirror, Wildenstein spent $4 million throughout the course of her decadeslong physical transformation.
Make Your Money Work Better for You
14. Elon Musk's Car Submarine
Cost: Roughly $1 million
Tech billionaire Elon Musk is the mind behind the Hyperloop tunnel, so it stands to reason that his own method of personal transportation might be less than ordinary. In 2013, the Tesla and SpaceX founder became the proud owner of the Lotus Esprit submarine car from James Bond glory in "The Spy Who Loved Me." According to the Guardian, Musk coughed up the equivalent of $997,000 for the pre-Transformers transformer, which was originally found in a storage shed that a random junk collector bought for $100 in 1989.
15. Carlos Slim's Museum in Mexico
Cost: $800 million
There are two types of art collectors: Those who own art collections and those who own their own museums. With a net worth of $71.4 billion, telecom tycoon Carlos Slim is Mexico's richest man. In 2011 he was the richest man in the world. That, according to NPR, is the year he opened the Museo Soumaya — an $800 million, six-story, metallic and windowless art museum — to showcase his legendary collection. In total, Slim owns more than 65,000 pieces, including some of Europe and Mexico's most priceless works of art.
16. Clive Palmer's Titanic
Cost: $425 million to $567 million
Some rich people settle for luxury yachts. But for Australian businessman and politician Clive Palmer, only the most famous ship in history will do. The Titanic, however, has been at the bottom of the Atlantic Ocean since it sunk in 1912. Not easily swayed, Palmer commissioned "Titanic 2," a nearly exact replica of the doomed nine-deck White Star Line ship — right down to the grand staircase featured in the 1997 movie, but updated for modern travel. Also important to note: "Titanic 2" has enough lifeboats for everyone on board.

BEFORE YOU GO
See Today's Best
Banking Offers