Exclusive Retreats: The Vacation Spots Billionaires Don't Want You to Know About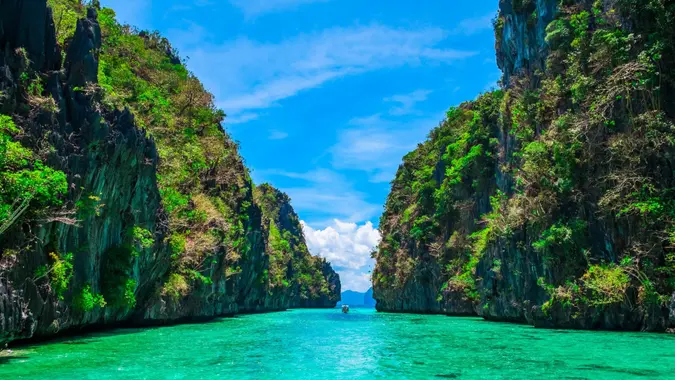 12ee12 / Getty Images/iStockphoto
The super-rich have long sought out hidden corners of the earth to escape the public eye, indulging in luxury that few can imagine.
Their retreats, often kept under wraps, offer unmatched exclusivity and privacy. Here's a glimpse into some of these exclusive vacation spots that billionaires prefer to keep hush-hush:
Necker Island, British Virgin Islands
Owned by Sir Richard Branson, Necker Island is a 74-acre oasis offering white-sand beaches, opulent villas, and endless ocean views. Though occasionally rented out for high-profile events, it remains an exclusive spot for billionaires and their guests to unwind away from the spotlight.
Musha Cay, Bahamas
Hidden in the Exuma Chain, Musha Cay is owned by magician David Copperfield. With only a few private villas on the island, guests can indulge in ultimate luxury, complete with personal chefs, private fireworks displays, and deep-sea adventures.
Lanai, Hawaii
Once a pineapple plantation, the island of Lanai, majority-owned by Oracle founder Larry Ellison, offers a blend of untouched Hawaiian beauty and luxury. With two Four Seasons resorts and a private golf course, Lanai has become a silent favorite among the elite.
Fregate Island, Seychelles
This granite jewel nestled in the Indian Ocean boasts 16 secluded villas, each offering private infinity pools, butler services, and unparalleled ocean views. Fregate Island ensures utmost privacy with its no-fly zone, making it a prime choice for billionaires seeking a discreet getaway.
Make Your Money Work Better for You
Isle of Jura, Scotland
Often chosen for its rugged landscapes and historic charm, the Isle of Jura is an escape to nature. Some billionaires, like the Astor family, have purchased property here, enjoying the juxtaposition of wild beauty and luxury accommodations.
Blackadore Caye, Belize
Co-owned by Leonardo DiCaprio, Blackadore Caye is envisioned as an eco-resort with a focus on sustainability. The untouched island, dotted with luxury villas, offers a retreat that's both environmentally conscious and extravagantly exclusive.
Laucala Island, Fiji
Owned by Red Bull co-founder Dietrich Mateschitz, Laucala Island is the epitome of Pacific luxury. With its own farm, underwater adventures, and 25 opulent Fijian villas, this retreat offers a mix of nature and extravagance.
While these exclusive retreats may not be accessible for everyone, they offer a tantalizing glimpse into the lavish escapes the world's wealthiest enjoy. Hidden from the masses, they stand as the ultimate testament to luxury, privacy, and unrivaled beauty.
Editor's note: This article was produced via automated technology and then fine-tuned and verified for accuracy by a member of GOBankingRates' editorial team.
More From GOBankingRates
Make Your Money Work Better for You