A $5.2 Million Pokémon Card and the Geekiest Stuff That Could Make You Rich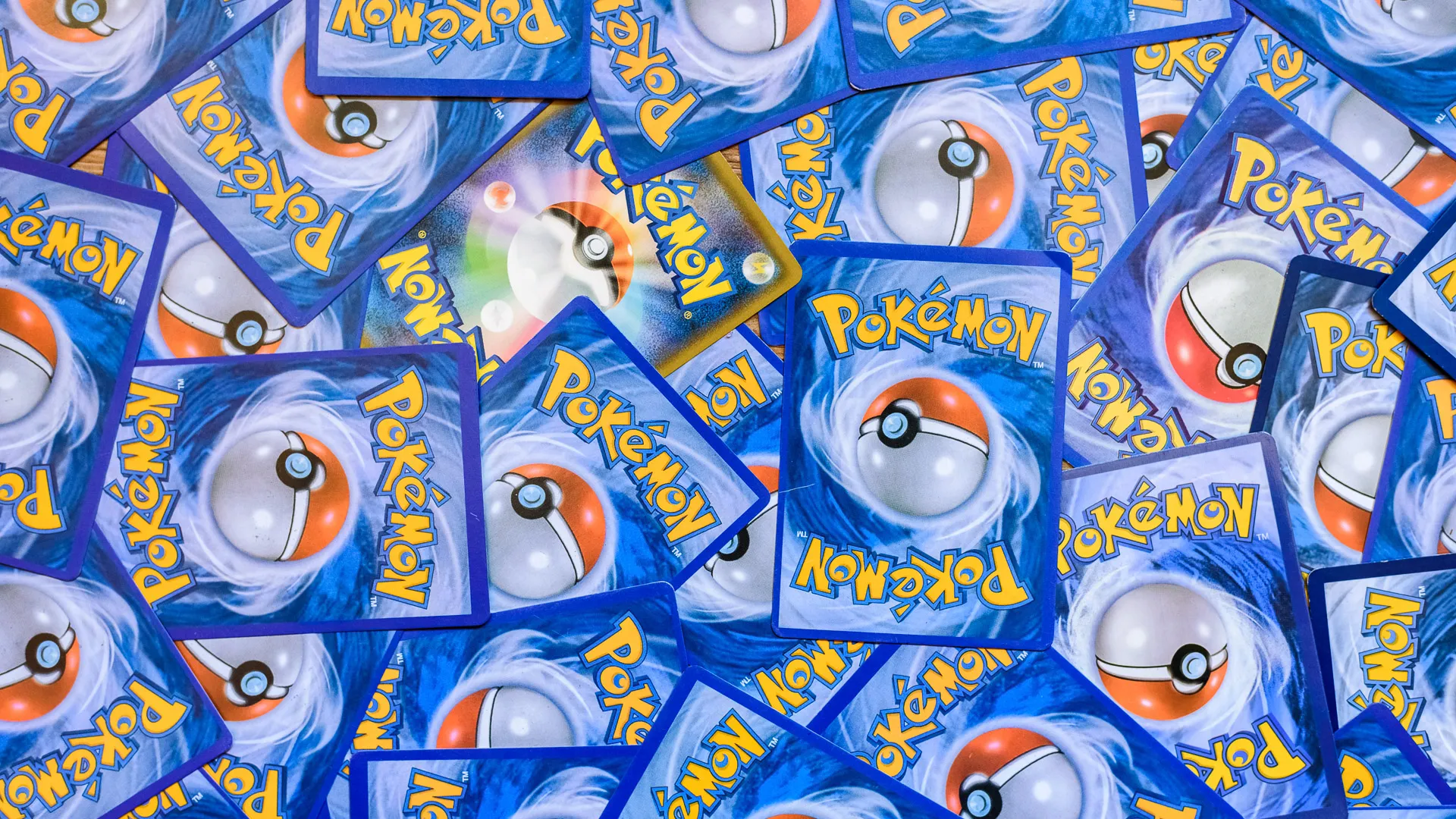 Although there are many avenues you can take to earn $1 million, here's one that might surprise you: cashing in on your geeky collectibles. It sounds a little far-fetched, but some collectibles have made their owners big bucks at auctions.
In July of 2021, the Pikachu Illustrator card sold for $5.28 million. YouTuber Logan Paul bought the Illustrator. He was given a Guinness World Record for the most expensive Pokémon trading card sold at a private sale.
Of course, how much your geeky collectibles are worth can be subjective and might depend on a variety of factors like condition, rarity, age and demand. You'll likely need multiple rare and valuable collectibles to fetch $1 million, but it could be worth a try if you've got a collection. You might be surprised to see which unusual collectibles could be a brilliant investment.
1. Comic Books
Comic books are still a very popular collector's item — and the more vintage and rare your comic book is, the more it's worth.Just because your comic book collection might contain some rare and vintage copies, however, doesn't guarantee it's worth $1 million. You must take into account additional factors when you're buying, selling or trading comic books. For example, you should figure out your comic book's marketability. Comics with classic covers or first appearances are typically more valuable, according to ComicsPriceGuide.com.
The Most Expensive Comic Books
For instance, a 1938 copy of Action Comics #1 sold for $5.3 million in a private sale in 2022. Action Comics #1 featured the first appearance of Superman and cost 10 cents when it debuted. In addition to being vintage, the comic book is rare — only 100 or so copies exist. In fact, any first edition of a comic book series could be worth serious money.
Make Your Money Work Better for You
2. Coins
Coin collectors truly enjoy a valuable hobby. Depending on their rarity and condition, coins can be one of the best things to collect for investment.
If you have a coin collection you think contains classic rarities, figure out how much your coins are worth before you consider selling or auctioning them off. Heritage Auctions offers a price guide for beginners on its website. You can also visit the Professional Coin Grading Service website to get your coins graded.
The Most Expensive Coins
The U.S. Double Eagle Coin sold for a record $18.9 million at a Sotheby's auction in New York City in 2021. It was sold by shoe designer Stuart Weitzman to a private buyer. In 2022, America's first silver dollar sold for $12 million to GreatCollections.
3. Stamps
Stamps are another common collector's item, and rare ones are some of the best things to collect to make money. If you want to sell any of your valuable stamps to make cash, prepare your stamp collection. If your collection is organized, it will likely sell for more money, according to Learn About Stamps, an online resource for stamp collectors.
The Most Expensive Stamps
The Mauritius Post Office stamps were the first British stamps created outside of Great Britain. In 2021, one of these stamps sold for about $12,790,600 in inflation-adjusted 2023 dollars. The British Guiana 1 Cent Magenta is another stamp that sold for a pretty penny: in 2014, it sold to, once again, shoe designer Stuart Weitzman for $9.5 million.
Make Your Money Work Better for You
4. Dolls
If you've been holding onto collectible dolls for years — perhaps because you want to pass them on — you might be sitting on a goldmine of collectibles. Although it might be hard to sell one toy for $1 million or more, selling several could help you come close to that figure. Or if you happen to have a carefully curated collection of dolls, your payoff could be even sweeter.
The Most Expensive Dolls
Vintage Cabbage Patch Kids can drum up a lot of interest — and cash. On eBay, you can find several listings for Cabbage Patch dolls from the 1970s and '80s, and some are listed for as much as $30,000. Barbie is also among high-demand collectibles — the 1959 version can sell for thousands on eBay.
5. Action Figures
The category of valuable action figures is wide and deep. From vintage figures with their charming, hand-painted parts to more modern ones that are simply rare, these collectibles can net you a nice haul. And when it comes to collecting, some collectors might pay above what they think something actually is worth if it means they can add it to their personal collection. Of course, it goes without saying that figures that are virtually untouched and in pristine condition will have the highest values.
The Most Expensive Action Figures
For example, the 1963 G.I. Joe sold for $200,000 in 2003 in a private sale, according to CBS News. Vintage Ideal Comics superheroines from the 1960s, such as Supergirl or Wonder Woman, can net you thousands, according to MSN. And a quick search of eBay for the keyword "action figure" will yield action figures and action figure collections that also have sales prices reaching into the thousands. Those action figures you've found at estate sales or unearthed at your ancient relative's house might just be worth more than you think.
Make Your Money Work Better for You
6. Board Games
It might be hard to make $1 million or more from selling a single board game. In 2011, however, a craftsman created a gold-plated Monopoly board and set that cost at more than $2 million, according to Smithsonian Magazine. Buying that set would definitely be a splurge only the filthy rich could afford.
Although it's unlikely you have a $2 million board game collecting dust in your garage or attic, a large collection of vintage board games could certainly add up.
The Most Expensive Board Games
Monopoly sets are not the only board games worth something. A quick search on eBay will reveal some board game sets worth thousands. For example, a 1937 edition of Man Hunt is listed for $75,000.
7. Trading Cards
Baseball cards are often valuable collectibles. You might be in luck if any of the cards in your collection are rare. In March 2016, seven T206 Ty Cobb baseball cards someone discovered in the trash made news after they were valued at about $1 million — each was worth at least $150,000, according to The Washington Post.
The Most Expensive Trading Cards
In August of 2022, Mickey Mantle's rookie card sold for $12.6 million to an anonymous buyer. Another valuable rookie card is Steph Curry's, which sold $5.9 million at a private sale in 2021. 
8. 'Star Wars' Collectibles
"Star Wars" is a cultural phenomenon with its own holiday — and branded items are hot. The franchise's toys are popular collectibles that are gaining in value.
If your "Star Wars" collection has a lot of items from the original trilogy, you could have a nice nest egg worth close to $1 million. Or, at the very least, you'll have toys worth money in the future.
Make Your Money Work Better for You
The Most Expensive 'Star Wars' Collectibles
The actual R2-D2 prop is the most expensive Star Wars collectible on record, selling for $2.76 million in an auction in 2017 to a private buyer. Behind that score is the Darth Vader helmet worn by actor David Prowse in "The Empire Strikes Back," which sold for $1.15 million to an anonymous collector.
9. Movie Collectibles
To earn at least $1 million from a movie collectible, you have to own it first, which might be difficult because these items are highly sought after. Items from cult films, such as "The Wizard of Oz," or that were used by movie stars that made an impact but died too suddenly, like James Dean, will likely bring the most value, according to Collector's Weekly.
The Most Expensive Movie Collectibles
Take the Cowardly Lion costume from "The Wizard of Oz" and the "Casablanca" piano, for example — the costume sold for $3 million at Bonham's Turner Classic Movies auction and the "Casablanca" piano sold for $3.4 million, according to The Hollywood Reporter.
And here's where someone really cashed in: Harrison Ford's BlasTech DL-44 blaster prop from "Star Wars: Return of the Jedi" sold for a whopping $562,500.
10. Books
If you have first editions or classics, you might be able to fetch some cash for those collectible books. Books can be highly valuable due to a number of reasons and factors that include rarity and binding quality, according to auction company Sotheby's. Before you trash or decide to rebind your books, do your research — you just might have a gem in your hand.
Make Your Money Work Better for You
The Most Expensive Books
Hardcover first editions of "Harry Potter and the Philosopher's Stone" can fetch up to $45,000 and "Harry Potter and the Chamber of Secrets" can go for around $7,000, according to Sotheby's. A first edition of F. Scott Fitzgerald's classic "The Great Gatsby," however, could sell for as much as $400,000 — as long as it's in a perfect dust jacket.
11. Other Toys
Valuable collectibles from childhood include more than action figures and vintage board games — and having a few of the right items in your old toy chest could be worth loads of cash. Think back to those toys that everyone wanted, such as Teddy Ruxpin, Strawberry Shortcake, Transformers and My Little Pony.
If you still have yours packed away somewhere, get it out and see what it's worth. Then relive your childhood one retired breakfast cereal at a time.
The Most Expensive Toys
For instance, Lite-Brite, an illuminated artboard you stick plastic pegs into to create glowing art, could sell for more than $1,000. My Little Pony dolls could sell for $5,000. Transformers from the 1980s can go for $5,000, and a 1985 Teddy Ruxpin toy could also net you hundreds.
12. Sports Memorabilia
People who own collectible sports memorabilia can strike it rich with just one item. If you happen to get lucky, like the stadium fan in 2015 who was handed one of Tom Brady's infamous Deflategate balls used in the AFC Championship game, you could get a great start toward a million-dollar nest egg. She sold it at auction for $44,000.
The Most Expensive Sports Memorabilia
A Rolex Submariner Date could be worth more than $400,000, according to watch marketplace Chrono24. And a search for Patek Phillippe Nautilus yields a page of watches with astronomical price tags — some of which are more than $3 million. Chrono24 recommends entering your watch's reference number into its free, online appraisal tool to get a more accurate value estimate of its value.
Make Your Money Work Better for You
13. Watches
The vintage-watch-collecting market can yield a nice price for that old watch you inherited or found at an estate sale. Just because you don't recognize the name doesn't mean that it's not valuable, according to Bloomberg. Although most people will recognize the Rolex or Patek Philippe brands, they might not have heard of lesser-known, but valuable brands, such as Universal Geneve or Enicar.
Check places like Chrono24 and Watchrecon to help you get an idea of the value of the watch you have. Note that the condition of your watch is key to its value. So if you have any documentation detailing service or repairs of the watch, hang on to them.
The Most Expensive Watches
A Rolex Submariner Date could be worth $9,626, according to watch marketplace Chrono24. And a search for Patek Phillippe Nautilus yields a page of watches with astronomical price tags — many of which are in the $30,000 to $500,000 range. Chrono24 recommends entering your watch's reference number into its free, online appraisal tool to get a more accurate value estimate of its value.
14. Music Memorabilia
Acquiring a piece of music memorabilia from your favorite artist can be a thrill, and a collection of these pieces could yield you a tidy sum if you decide to sell them. Pieces associated with rock and roll, blues and jazz icons have done particularly well in this area of collectibles, according to Heritage Auctions. In fact, if you have pieces of music memorabilia, an auction house is the perfect place to find out their value.
Make Your Money Work Better for You
The Most Expensive Music Memorabilia
Good collectibles to invest in include those from musical artists and groups, such as Buddy Holly, the Beatles, the Rolling Stones and Jim Morrison, according to Heritage Auctions. A Beatles press box concert ticket for admission to Maple Leaf Gardens, Toronto, on Sept. 7, 1964, sold for $3,500.
Even collectibles from newer artists who have passed away early or tragically can be quite valuable. For example, a silk suit owned and worn by reclusive and private artist Prince sold for $10,000 on the Heritage Auction website.
15. Collectible Statues
Collectible statues come in a variety of themes, such as movie stars, cartoon characters and superheroes. As with most collectible items, the more pristine condition your item is in, the more value it will have. Even if you have a statue that's a little worse for wear, don't let that stop you from determining its value. You might just have a small fortune on your hands.
The Most Expensive Collectible Statues
Statues from the company Sideshow do particularly well on eBay, which might be due to some statues being designated as exclusive or limited first editions. For example, Sideshow's Thor Jane Foster statue sold for almost $800 on eBay. And DC Direct's limited, first edition Batman vs. Killer Croc statue sold for $410.
The lesson here is if you can get your hands on a limited-edition statue when it first comes out, you might be able to sell it later for a much higher price.
16. Art Prints
Although you might think that art prints are nothing more than posters printed in large quantities, you would be wrong. Art prints have their own market and can even be valuable, depending on the subject and the artist. Many different types of prints exist, but the four best-known are etching, lithography, screenprint and woodcut, according to Christie's.
Some prints will have a number called a printing fraction on them. The top portion of the fraction is the number of the particular print within a print run. The bottom portion is the number of how many of that particular print were printed during that print run. The number of total prints during a print run will determine value. The fewer there are, the more valuable.
Make Your Money Work Better for You
The Most Expensive Art Prints
Of course, you don't have to own a Picasso or a Rembrandt print to make money from your collection. Plenty of other prints are worth considerable money. For instance, a set of signed Norman Rockwell "Puppy Love" lithographs is listed on eBay for $16,500 — a quick search on the site reveals that Norman Rockwell prints are commonly listed there for thousands of dollars.
Peter Max vintage prints can also be worth thousands. A quick search of the eBay marketplace yielded prints selling for up to $16,000.
17. Movie Posters
If you happen to have a vintage movie poster from a film released before the 1940s, you might be sitting on a goldmine, according to Collector's Weekly. Few of these posters exist because they were used as advertising, and movie theater owners didn't keep them. Instead, they sent them to the next theater that was showing the movie. In fact, it wasn't until "Star Wars" was released in 1977 that people started showing a definite interest in collecting movie posters.
The Most Expensive Movie Posters
If you have a movie poster collection you want to sell, vintage material from 1910 to 1950 usually holds the most value, according to Heritage Auctions. Popular horror and science-fiction film titles typically generate steep prices, as well as those related to Marilyn Monroe, James Dean, early Walt Disney cartoons and Alfred Hitchcock, to name a few.
For sci-fi films, posters from around the 1950s, featuring films like "The War of the Worlds" and "The Day the Earth Stood Still," are valuable — and those based on 1930s horror flicks, such as "Frankenstein" and "Dracula," can also bring in a nice price, according to Collector's Weekly.
Make Your Money Work Better for You
18. Medals and Badges
You can turn a variety of medals and badges out there into cash. Although you'll likely have to amass quite a collection to make $1 million, these items are still worth a look.
Old military medals, authentic vintage sheriff's badges, and firefighter and railroad badges can all be valuable. Even some toy badges can be worth serious money. Just make sure that anything you collect is authentic because plenty of fakes exist, according to Collectors Weekly.
The Most Expensive Medals and Badges
If you're into "Dr. Who," don't overlook the toy vintage badges related to the BBC television show. Four of the Dr. Who and Dalek badges from the 1960s sold in London for over $2,300 total.
When considering Civil War military medals and badges, Union pieces are more popular — though Confederate pieces are more rare, according to Collectors Weekly. Also, beware that reproductions in this area are common. You can also thank the Civil War for necessitating the first income tax.
19. Video Game Collectibles
Although it's not uncommon for classic games to be reissued digitally, collectors still desire the original versions, according to Time. And the better the condition of the game, the higher the value. Another tip is that games that were considered limited editions are also valuable and can sell for a nice sum on eBay. Turn the video games that had been lying around your house into cash.
The Most Expensive Video Game Collectibles
Of course, if you have a sealed copy of any collectible game, you can anticipate getting more. For example, sealed copies of Nintendo's "Castlevania" are going for thousands on eBay. The same is also true for vintage video games featuring the popular Sonic the Hedgehog. A quick search on eBay or a reputable used video game site can give you an idea of what your old video games might sell for.
Make Your Money Work Better for You
20. Legos
Sure, Legos are considered playthings. In fact, the word Lego comes from the Danish words "leg godt," which means "play well," according to the company. Regardless of what the name means, the brand deserves a category of its own. Although the Lego bricks are the keys to making creations, they aren't worth much on their own. But if you happen to own certain Lego sets, you could rake in a load of cash.
The Most Expensive Legos
"Star Wars"-themed merchandise is highly collectible and often worth more than what you originally paid, and that also holds true with Legos. The Lego Millennium Falcon sets can go for hundreds or more on eBay — and first-edition sets of the spaceship routinely sell for thousands. Additionally, the Lego Creator Carousel is listed for $480,000 on eBay.
More From GOBankingRates
Gabrielle Olya and Sam DiSalvo contributed to the reporting for this article.
Disclaimer: Photos are for representational purposes only.
Editorial Note: This content is not provided by American Express. Any opinions, analyses, reviews, ratings or recommendations expressed in this article are those of the author alone and have not been reviewed, approved or otherwise endorsed by American Express. American Express credit card products are not available through GOBankingRates.com.