Generational Wealth: While 15% Anticipate Sizable Inheritance in Next 10 Years, These 3 Economic Factors Could Get in the Way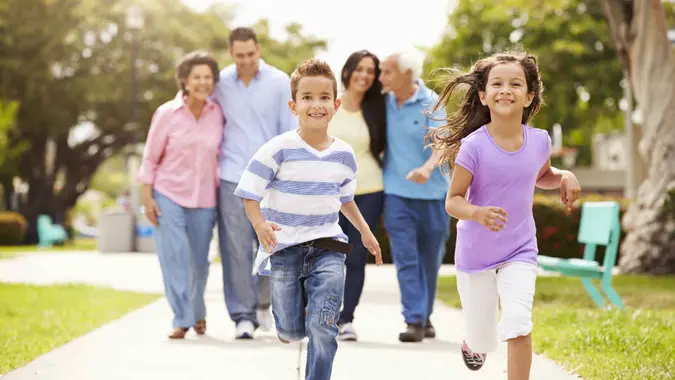 monkeybusinessimages / Getty Images/iStockphoto
We are living in the age of "the Great Wealth Transfer." This perhaps uncomfortable reality is rooted in the fact that baby boomers are aging and passing away in greater numbers as the years advance. According to The New York Times, some of these boomers are handing up to billions of dollars in various assets to heirs. Many to-be heirs are banking on an inheritance. The recently published New York Life Wealth Watch survey found that 15% of American adults expect to receive an inheritance in the next decade.
These expectations aren't necessarily without merit. The survey found that in the past 10 years, 17% of adults received an inheritance from a parent, spouse, family member or another individual, particularly baby boomers (22%). But even if this swath of adults do walk away with the inheritance they're expecting, it may not go as far as they think. Here's why.
Lack of Emergency Savings
According to the new survey, 29% of adults are financially at risk due to a lack of emergency savings. Finance experts typically recommend that one keep at least three to six months of savings in an easily accessible account for crises such as job loss.
Healthcare Costs
The cost of healthcare in the U.S. is only going up these days, and according to the New York Life Wealth Watch survey, these costs pose a risk to 27% of those polled. Health care costs can be particularly unwieldy in retirement. According to the Fidelity Retiree Health Care Cost Estimate, an American aged 65 in 2023 may need approximately $157,500 saved (after tax) to cover healthcare costs in retirement. And the average retired couple aged 65 this year may need approximately $315,000 saved for healthcare.
Make Your Money Work Better for You
Credit Card Debt
Most Americans carry a boatload of credit card debt — more than ever, in fact. According to the new survey, this debt poses a risk to the financial security and well-being of 26% of Americans. For many, the problem is worsening. Of the 42% of adults who currently have credit card debt, 35% said their debt has risen in the last year by an average of $4,156, for an average amount owed of $8,431.
Health care costs (27%), and credit card debt (26%) are the biggest risks adults perceive to their financial security and well-being.
To prepare for an inheritance, it's wise to pay off your debts, build an emergency fund (if you don't already have an ample one) and plan for increased healthcare costs in the future.
More From GOBankingRates