Grant Cardone vs. Barbara Corcoran: Do You Really Need To 'Work Your Buns Off To Get Rich'?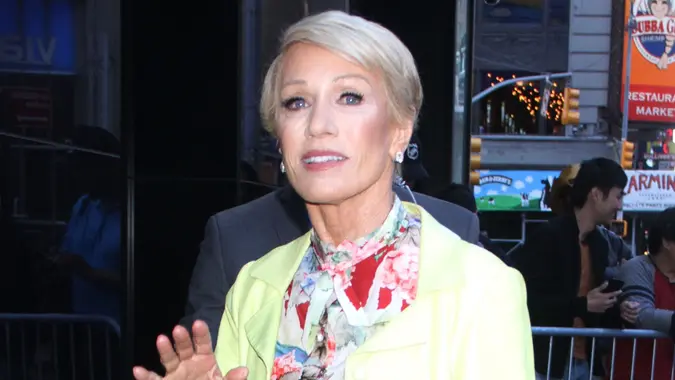 MediaPunch / Shutterstock.com
How much time and work do you have to commit to in order to achieve riches? That's the question pitting two famed millionaires against each other — and they have very different views on the matter.
Barbara Corcoran — founder of Corcoran Group and executive producer on ABC's "Shark Tank" — and Grant Cardone, serial entrepreneur and author of "The 10x Rule," have opposing views on how much one should work to achieve financial prosperity.
"I don't agree that you should work your buns off to get rich," Corcoran told CNBC Make It. "Never entered my mind my whole life. And I'm rich."
While she worked hard, she founded her company at 23 and sold it 30 years later for $66 million. She told CNBC she never put her work before her private life or her health.
Cardone, meanwhile, is a true believer in the mantra "time is money." According to him, if you want to succeed and get rich, you need to put in the hours.
"Most people work 9 to 5. I work 95 hours (per week). If you ever want to be a millionaire, you need to stop doing the 9 to 5 and start doing 95," he wrote in a 2016 Medium post.
"The closer you get to 100 the more benjamins [sic] you will make. Be the Benjamin Button in your space and start making more Benjamins. If you gave me 5 billion dollars, I'd still be grinding tomorrow. Be on the field."
Make Your Money Work Better for You
While this attitude might grow your bank account, it could also come at the risk of your health. The World Health Organization indicated in a 2021 report that long working hours — defined as 55 hours or more a week — led to 745,000 deaths from stroke and ischemic heart disease in 2016, a 29% increase since 2000. Between 2000 and 2016, the number of deaths from heart disease due to working long hours increased by 42%.
In turn, Corcoran told CNBC that you should find a way to work smart, not hard — and that it really boils down to two questions:
How could I do even better tomorrow?
How can I do better than my competition?
Corcoran told CNBC that people who follow this plan "become rich." "The money comes and finds them somehow," she said.
More From GOBankingRates