Greatest Motivational Quotes to Help You Get Rich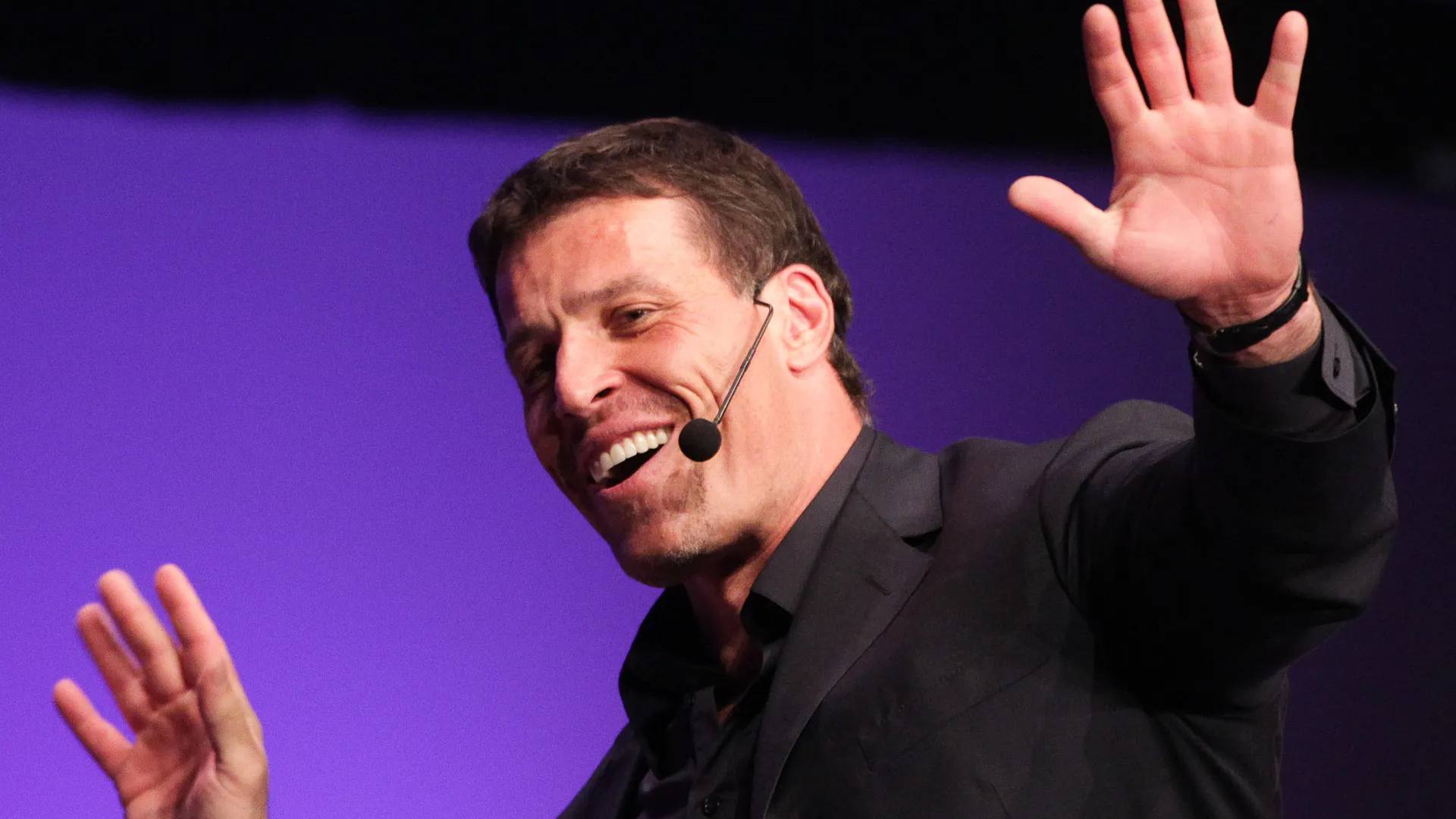 Most rich people don't worry about how they'll pay their mortgages or afford the basic necessities of life. They have the resources to take care of their needs and wants. Naturally, many people strive to obtain a similar level of wealth.
Still, not all wealthy people were born with money. Some of the most successful and influential people in the world have rags-to-riches stories. Despite their humble beginnings, they worked hard and never gave up on their dreams. To achieve what they have, you have to do the same.
But you don't need a direct line to a wealthy person to get advice on increasing your net worth. You can find helpful suggestions from successful people everywhere you look. Click through these motivational quotes for tips to help you achieve financial success.
1. Warren Buffett's Quote
"Everybody here has the ability absolutely to do anything I do and much beyond, and some of you will and some of you won't."
Warren Buffett is known for giving some of best quotes of all time. He spoke these particular words to students at the University of Washington Business School in 1998. His statement is a reminder that you have the power to achieve anything.
So, never assume that your talents and abilities are inferior to those of a rich person. This mindset can stunt your growth. However, by following the tips of wealthy entrepreneurs, you too can achieve success.
2. Bill Gates' Quote
"Procrastination is not a good habit."
Bill Gates made this statement during an interview with students from the College of Business Administration at the University of Nebraska in 2005. While the advice might seem simple, the truth is procrastination is a serious roadblock to becoming rich.
Procrastinators have the bad habit of sabotaging their efforts with excuses and delays of action. They might create doable plans to attain riches, yet they never achieve wealth because they put off getting started. Underneath it all, procrastinators tend to lack passion for their projects. To become rich, you have to stop procrastinating and take action.
Make Your Money Work Better for You
3. Tony Robbins' Quote
"If you're not passionate about your business, sell it, give it away or you need a change, because you can't be in a business you're not passionate about."
If you want to be wealthy, start listening to Tony Robbins' money advice. Passion is clearly a big buzzword in the business world. In fact, Robbins spoke on this subject during an interview with The Pursuit's Kelsey Humphreys. Not only is passion the force behind wealth, but it's also what drives you to commit, make sacrifices and work long days and nights.
The bottom line: You have to love what you do, or you won't give it your best effort.
4. Mark Cuban's Quote
"The beauty of success, whether it's finding the girl of your dreams, the right job or financial success, is that it doesn't matter how many times you have failed — you only have to be right once."
This motivational quote comes from Mark Cuban's book, "How to Win at the Sport of Business." Most people don't become rich overnight; on the contrary, they fail many times on the road to wealth. Just remember that failing doesn't mean giving up for good. To achieve great wealth, you have to keep going in life until you strike gold.
5. Oprah Winfrey's Quote
"I have, from the very beginning, listened to my instincts. All of my best decisions in life have come because I was attuned to what really felt like the next right move for me."
While speaking with students at the Stanford Graduate School of Business, Oprah Winfrey explained how listening to her instincts helped her discover her true career path.
Maybe you have a business idea that others don't support. Instead of listening to the naysayers, acknowledge your natural ability and do what feels right under the circumstances. Following your instincts can lead you in the right direction, resulting in professional and financial greatness.
6. Mark Zuckerberg's Quote
"The biggest risk is not taking any risk."
In an interview with Jessica Livingston of Y Combinator's Startup School, Mark Zuckerberg spoke about taking risks. This motivational quote should remind you that you're less likely to become rich if you refuse to take risks in your business dealings. Not taking risk is the only strategy that's guaranteed to fail, said Zuckerberg.
Make Your Money Work Better for You
7. Larry Ellison's Quote
"People will be critical of you if you do things a little bit differently; it takes a certain amount of strength not to succumb to fashion."
Larry Ellison offered this advice in an interview with the Academy of Achievement in May of 1997. The point is simple: Becoming rich takes creativity.
Some people might criticize you for doing things differently, but thinking outside the box can pay off handsomely, especially when you have an idea for something that's never been done before. Don't be afraid to be different in your pursuit of success.
8. Steve Jobs' Quote
"You've got to be a really good talent scout because no matter how smart you are, you need a team of great people."
Steve Jobs spoke these words at the D:5 All Things Digital Conference in 2007. Although Jobs was known for being a visionary in his own right, his statement reminds you that you can't do everything on your own. Building a company, or running an organization, is a team effort.
The more hands on deck, the faster you can grow and achieve your financial dreams.
9. Richard Branson's Quote
"The most successful entrepreneurs I know all have excellent listening skills in common."
For LinkedIn's "Best Advice" series, Richard Branson highlighted the importance of listening more than talking. Just as it's crucial that you learn to rely on others, you need to listen to those around you when making decisions. After all, no one has all the answers, and a willingness to listen and learn from those who've already achieved success can expand your knowledge.
10. Robert Herjavec's Quote
"You have to try, fail, learn and do it over in order to grow."
In a piece written for LinkedIn's "Best Advice" series, Robert Herjavec reminds entrepreneurs not to fear failure. A natural result of striving for riches, failure offers an opportunity to learn from your mistakes and grow. If you know what you did wrong, you can do things differently the next time and, hopefully, succeed.
Make Your Money Work Better for You
11. Suze Orman's Quote
"You are always to live below your means, but within your needs."
Suze Orman gave this advice during a "Mondays With Marlo" question-and-answer session. It doesn't matter how much you earn; you don't become rich by spending more than you bring in. Living below your means gives you an opportunity to save, invest and earn interest, actions that are essential for growing your wealth.
12. Donald Trump's Quote
"Never think of yourself as average."
Yes, Donald Trump has a reputation for saying ridiculous things. But, this billionaire has delivered some sound get-rich advice in the past.
Never known for being short on ego, Trump advises individuals to think highly of themselves, as well. During a 2007 episode of "The Billionaire Inside," an audience member lauded Trump for his achievements before asking how she, as an average individual, could begin to generate wealth. Trump's advice was to stop thinking of herself as average.
"You're not average, you've got a lot going, I see you're smart, you're very beautiful," he said.
13. Elon Musk's Quote
"Listen very carefully to negative feedback."
Most people aren't comfortable receiving negative feedback or having someone point out what they're doing wrong. These types of remarks can be painful, but they're also as valuable as gold, said Elon Musk in a Foundation interview.
Constructive criticism plays a key role in personal growth, and if you never know where you need to make improvements, you might never reach your highest potential, professionally and financially.
14. Robert Kiyosaki's Quote
"Most entrepreneurs fail because they lack the strength of character and the ability to stay on course until successful."
In an interview with Alex Pirouz, expert and author Robert Kiyosaki spoke about not giving up while on the road to success. Some people have great ideas for attaining riches but throw in the towel the moment they hit a rough patch. To grow wealth from nothing, you must have the strength of character and fortitude to withstand setbacks.
Make Your Money Work Better for You
15. George Lucas' Quote
"Working hard is very important. You're not going to get anywhere without working extremely hard."
George Lucas spoke these words in an interview with the Academy of Achievement. If you want to follow in the visionary filmmaker's footsteps, it's important to pay your dues, putting in hard work and sacrificing time, energy and resources. After all, laziness won't help you amass your fortune.