How Jeff Bezos, Bill Gates, and 2 Other Tycoons Are Safeguarding Their Wealth for the Next Generation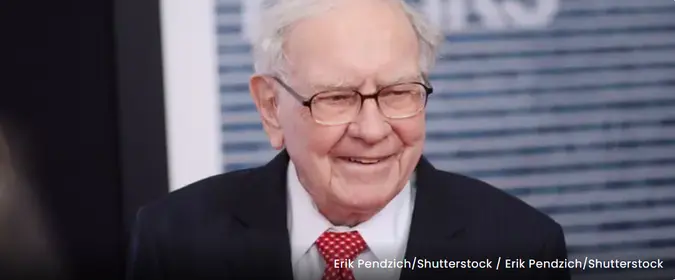 The great wealth amassed by some of the world's most influential tycoons isn't just a testament to their innovative thinking, business acumen, and relentless drive. It's also a reflection of their foresight in wealth management and legacy planning.
Jeff Bezos, Bill Gates, and two other industry titans have taken specific steps to ensure their fortunes not only remain intact but also serve as a force for positive change for the next generation. Here's a closer look at how they're safeguarding their legacies.
Jeff Bezos: Diversification and Philanthropy
Amazon's founder, Jeff Bezos, has expanded his portfolio well beyond the e-commerce behemoth. Over the years, Bezos has diversified his investments across various sectors, including media (The Washington Post), aerospace (Blue Origin), and numerous other ventures via his personal investment company, Bezos Expeditions.
In addition to diversification, Bezos has shown a growing interest in philanthropy. His $10 billion Bezos Earth Fund is designed to combat the dire consequences of climate change, ensuring a positive impact on future generations. Such commitments not only safeguard his wealth by distributing risk but also create a lasting legacy of social responsibility.
Bill Gates: The Giving Pledge and Trust Structures
Bill Gates, the co-founder of Microsoft, has for years been at the forefront of blending wealth with philanthropy. The Bill & Melinda Gates Foundation has an endowment of over $40 billion, focusing on global health, education, and public policy. Beyond this, Gates, along with Warren Buffett, initiated the "Giving Pledge," encouraging billionaires to commit to giving away the majority of their wealth during their lifetimes or in their wills.
Make Your Money Work Better for You
Furthermore, Gates uses trust structures, which can minimize estate taxes and ensure that assets are transferred to heirs and causes in the manner he sees fit, efficiently safeguarding his wealth for the next generation.
Warren Buffett: Commitment to Giving
As one of the most successful investors in history, Warren Buffett has taken a distinct approach to wealth preservation and legacy. A significant portion of his wealth is pledged to the Bill & Melinda Gates Foundation, underscoring his belief in impactful giving. His philosophy of not handing vast fortunes to heirs, but instead equipping them with enough to do something, but not so much that they do nothing, guides his approach to wealth distribution.
Larry Ellison: Diverse Ventures and Real Assets
Oracle co-founder Larry Ellison has a diverse portfolio that spans technology, real estate, and even sports. Owning significant chunks of real estate, including entire Hawaiian islands and properties in Malibu, Ellison understands the value of real assets in wealth preservation. These tangible assets, less susceptible to market fluctuations than stocks, can provide stability for generational wealth. Additionally, Ellison has established trusts, ensuring smoother transitions of his assets to heirs.
While each of these tycoons has taken unique paths to amass their fortunes, their approaches to preserving wealth and creating legacies share common themes: diversification, philanthropy, and strategic estate planning. Their methods provide valuable lessons for anyone aiming to safeguard wealth for the next generation, highlighting the importance of forward-thinking, impact-driven strategies.
Editor's note: This article was produced via automated technology and then fine-tuned and verified for accuracy by a member of GOBankingRates' editorial team.
More From GOBankingRates
Make Your Money Work Better for You