How Much Bookmakers Lost on the Biggest Betting Upsets in History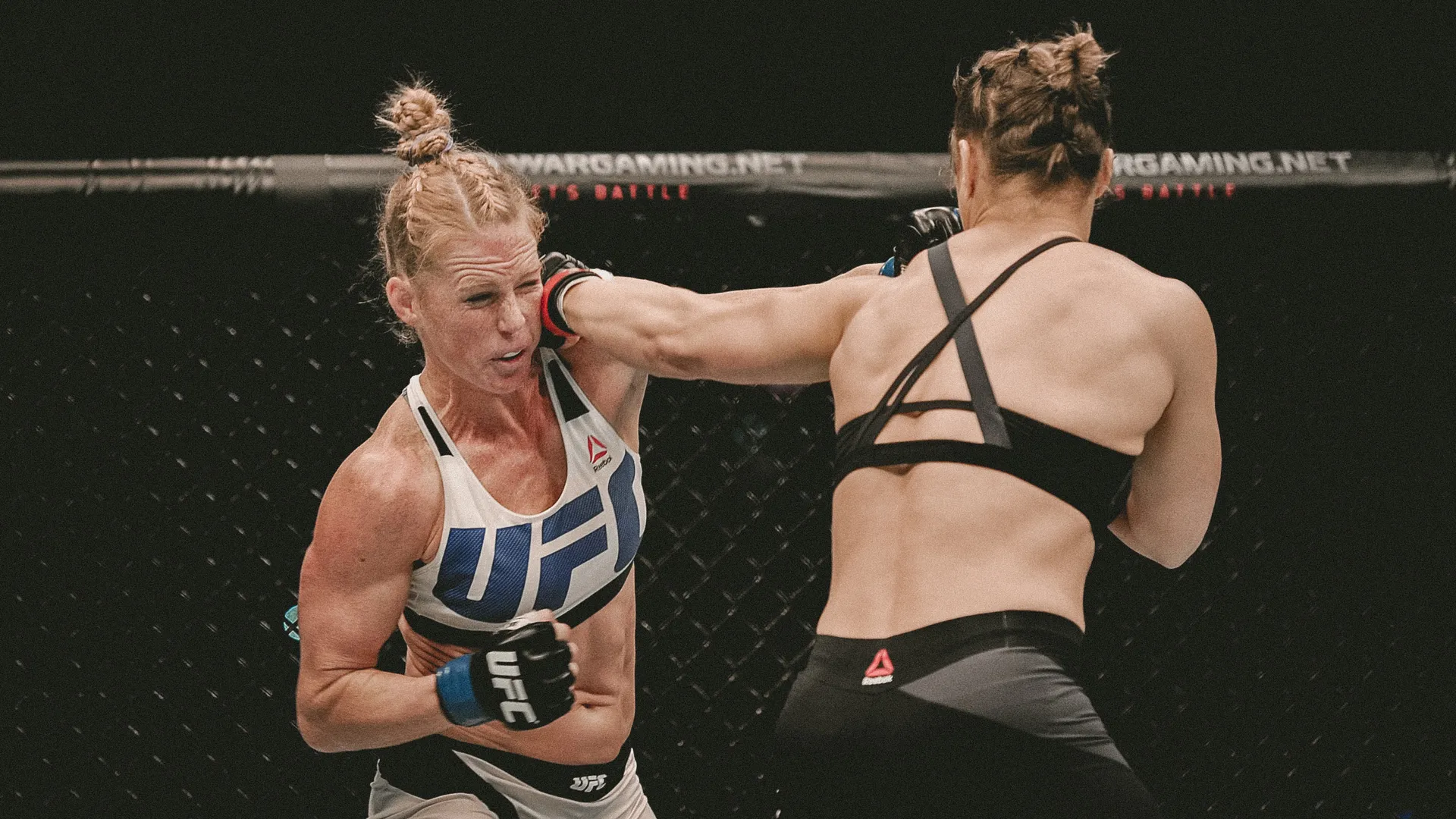 Running a sportsbook should, emphasis on should, not involve a whole lot of risk. In fact, the basic purpose of betting lines and odds is to do just that. Bookmakers make their money by taking a small slice of winning bets as a fee, but they work very hard to entice bettors on each side of a wager to eliminate the risk for themselves. If there's a lot of action on one team, bookmakers will increase the potential payout for the underdog to attract more bets. In the end, the goal is to have equal amounts wagered on every potential outcome so the cost of paying out winning bets will always be covered by the money from the losing bets.
That creates a rather specific opportunity, though. Namely that — if you place the right bet at the right time — you can earn the sort of returns in one afternoon that would otherwise take a lifetime of stock market growth. And there have been a handful of extraordinarily lucky (or skillful) gamblers that have managed to hit on one of those miraculous, once-in-a-generation payouts.
Take a look at some of the biggest betting upsets ever and just how much the lucky winners made on their wagers.
Last updated: May 13, 2020
Make Your Money Work Better for You
Donerail To Win the Kentucky Derby
This was the first year that the Kentucky Derby made national headlines and became what the race's official museum calls "a premier American sporting event." That race also ended with one of the greatest long-shot wins in history. Donerail, a 91-1 underdog, shocked the world and won the 38th Kentucky Derby, earning $184.90 for a $2 bet to win.
The Stats
Odds: 91-1
Decimal odds: 0.0109890
Amount paid out: $185
Amount paid out in 2020 dollars: $4,923
Nine-Way Super Bowl Parlay
Parlays are risky "multiplier" bets that require the gambler to correctly predict several events tied up in a single wager. Miss even one of the bets and you lose the whole wager. But, because the odds multiply with each added event, they come with enormous payouts.
During the 2018 Super Bowl, one anonymous gambler put down $15 on a massive nine-way parlay that required the Philadelphia Eagles to cover the spread in addition to correct predictions on several "coin flip" bets, such as Tom Brady throwing for an odd number of total yards. Six of the nine bets weren't settled until the very last play of the game, meaning the lucky bettor was likely suffering from heart palpitations until the game's glorious end.
The Stats
Odds: 400-1
Decimal odds: 0.0025000
Amount paid out: $6,000
Amount paid out in 2020 dollars: $6,220
Super Bowl XLVIII To Open On a Safety
A New York City real estate mogul won $25,000 betting on Super Bowl XLVIII — but not by betting that his team would win or even cover the spread. He placed a 50-1 bet that the game's first points would be scored as the result of a Seattle safety. Sure enough, his $500 became $25,000. But what's even odder is that just two years earlier, the same man won $50,000 on the exact same bet in Super Bowl XLVI. A questionable investment for sure, but one that turned out to be worth the risk.
Make Your Money Work Better for You
The Stats
Odds: 50-1
Decimal odds: 0.0200000
Amount paid out: $25,000
Amount paid out in 2020 dollars: $27,485
Buster Douglas To Beat Mike Tyson
Long before he was splurging on Bengal tigers, Mike Tyson was the most feared boxer on the planet. On Feb. 10, 1990, in the eyes of many gamblers, he was invincible. The next night he lay stunned on the canvas — in front of an equally stunned worldwide audience. "The baddest man on the planet" had been knocked out in the 10th round by a 42-1 underdog journeyman in the biggest upset in boxing history.
Buster Douglas was so mismatched that only one casino, the Mirage, was even willing to take action on Douglas — every other book in Vegas allowed bets only on which round Tyson would end the fight. Legendary Mirage oddsmaker Jimmy Vaccaro, the man who set the odds that night, recalled to Gambling Online Magazine that one gambler won $57,000 on a $1,500 bet when the odds were still 38-1.
The Stats
Odds: 42-1
Decimal odds: 0.0238095
Amount paid out: $57,000
Amount paid out in 2020 dollars: $114,942
Fifteen-Way Week 15 NFL Parlay
Tayla Polia isn't the first person to spice up their football Sunday by compiling an utterly absurd parlay with nearly every game that day. It's a fun bet. You pick a bunch of games with a really tiny wager and show the ticket to everyone before kickoff along with its eye-popping final odds.
So, like so many gamblers before her, Tayla picked the winner against the spread for 14 of the games in week 15 of the 2015 NFL season. She also threw in an "over/under" bet — a wager on the total points scored in a game — for good measure. Where Tayla split from tradition was in actually winning her insane bet.
If you're a lifelong gambler, you might want to stop reading before this next bit: Tayla's $5 wager was only the second bet she had placed in her entire life.
Make Your Money Work Better for You
The Stats
Odds: 20,000-1
Decimal odds: 0.0000500
Amount paid out: $100,005
Amount paid out in 2020 dollars: $108,531
Roger Federer To Win Wimbledon 7 Times Before 2020
To be clear, when Nicholas Newlife made this wager in 2003, Roger Federer's total Wimbledon count was at … zero. It would turn out that 17 years was nearly twice as long as the Swiss tennis star would need to accomplish the feat. Federer won six of the next seven Wimbledon titles and ultimately delivered on Newlife's wager by snagging title number seven in 2012 — needing less than a decade in the end.
Newlife didn't survive to see his win — he passed in 2009 — but he left his unique betting slips to anti-poverty charity Oxfam at his death. The six-figure payout was ultimately enough to feed some 10,000 West African families for a month, per Oxfam.
The Stats
Odds: 66-1
Decimal odds: 0.0151515
Amount paid out: $155,000
Amount paid out in 2020 dollars: $220,186
Holly Holm To Defeat Ronda Rousey
In 2015, Ronda Rousey had developed a reputation of being nearly unbeatable within the world of women's mixed martial arts. Her grappling skills were second to none, and she had been able to force rapid submissions from many of her opponents with devastating holds.
Holly Holm, however, brought a height advantage and striking ability to the match that allowed her to largely avoid Rousey's grappling. Holm would eventually knock Rousey out with a crushing high kick to Rousey's head.
One lucky gambler clearly thought Holm's chances of victory were a lot better than the odds at the casino. He plopped down a stunning $30,000 on Holm and wound up reaping the benefits.
The Stats
Odds: 7-1
Decimal odds: 0.1428571
Amount paid out: $240,000
Amount paid out in 2020 dollars: $261,012
St. Louis Cardinals To Win World Series
While many bets are based on individual events, so-called "futures" bets will often take an entire season to resolve. And while people typically place futures bets on the World Series winner at the start of the season — when uncertainty swirls — sportsbooks continuously update the odds until a team is mathematically eliminated from the postseason.
Such was the case when some unlucky casinos were still offering 999-1 odds on the St. Louis Cardinals, who were four and a half games behind the Atlanta Braves for the wild card slot in the waning weeks of the 2011 MLB season. The bet would require a pretty incredible run by the Cardinals — not to mention a pretty spectacular collapse by the Braves — for them to even make the playoffs, let alone win the World Series.
But that was exactly what happened. And one bettor who had the foresight to bet a mere $250 when things still looked pretty bleak wound up with a big payoff.
Make Your Money Work Better for You
The Stats
Odds: 999-1
Decimal odds: 0.0010010
Amount paid out: $250,000
Amount paid out in 2020 dollars: $284,995
Leicester City To Win the English Premier League
According to Business Insider, 24 people bet that Leicester City would win the Premier League in 2016. The cheapest gambler put down 10 pence, the equivalent of about 14 cents at the time. That 14 cent bet, however, paid off to the tune of 500 pounds, or about $690. Five- and 10-pound gambles — about $6.90 and $13.80 at the time — reaped rewards of about $34,500 and $69,000, respectively. That's because, at the start of the season, the odds of Leicester City shocking the world were 5,000-1. In all, according to The Independent, British bookies paid out more than 25 million pounds, or $34.5 million.
The Stats
Odds: 5,000-1
Decimal odds: 0.0002000
Amount paid out: $300,000*
Amount paid out in 2020 dollars: $322,336
Editor's note: Amount based on a $60 wager that one fan placed. The amount does not represent the collective total paid out by sportsbooks for the bet.
Fifteen-Team Parlay Pick'em for $5 Into Six Figures
This is the second 15-bet parlay on this list, but it might be the more impressive one. While Tayla Polia's picks were all on the same league, this 2016 score involved multiple. The bettor nailed 15 picks across both college and professional basketball in the course of one weekend. The $5 entry fee ended up paying this gambler over $300,000 for the sort of payout most people spend a lifetime dreaming about but never achieving.
The Stats
Odds: 61,075-1
Decimal odds: 0.0000164
Amount paid out: $305,375
Amount paid out in 2020 dollars: $332,700
Baltimore Ravens To Win Super Bowl XXXV
There are a number of professional athletes who are famous for allowing their competitive instincts to translate into a massive appetite for sports betting. One such person is Phil Mickelson, who won perhaps his biggest bet in 2001. Mickelson apparently saw in the Baltimore Ravens precisely the sort of stifling defense and run-centric, ball-control offense that has long been the archetype of Super Bowl winners. He put down a stunning $20,000 on the Ravens to win it all when the odds were still 22-1, scoring him a payout approaching half a million when Baltimore ultimately took home the title.
Make Your Money Work Better for You
The Stats
Odds: 22-1
Decimal odds: 0.0454545
Amount paid out: $560,000
Amount paid out in 2020 dollars: $822,209
8-Horse Accumulator Wager
A British fertilizer salesman plopped down 50 pence at the racetrack on his 60th birthday in 2008 — the equivalent of about 69 cents at the time. The gamble, however, was an insane wager in which he had to pick the winning horse in eight different races that came with cartoonishly astronomical odds of nearly 3 million-to-1. According to the BBC, all eight of his horses won their races and the man went home with a check for 1 million pounds — and his name nominated for a place in the Guinness World Records.
The Stats
Odds: 2,800,000-1
Decimal odds: 0.0000004
Amount paid out: $1,257,900
Amount paid out in 2020 dollars: $1,498,776
Kansas City Royals To Win the World Series
Famed gambler Vegas Dave is known for making big bets on long odds in very public fashion, and among his best-known wins was when he went all-in on the Kansas City Royals returning to the World Series in 2015 and winning it all — just a year removed from a heartbreaking Game 7 loss in the 2014 Series. Dave ultimately plopped down six figures on the Royals to win it all, getting odds as good as 30-1 on some of his wagers. His confidence paid off, though, in a big way. When the Royals bounced back to claim the world title, he ended up scoring millions from his wagers.
The Stats
Odds: 30-1
Decimal odds: 0.0333333
Amount paid out: $2,500,000
Amount paid out in 2020 dollars: $2,713,139
Bengals To Cover in Super Bowl XXIII
In 1989, Joe Montana engineered a historic last-minute Super Bowl comeback drive to beat the Cincinnati Bengals 20-16 — enough to win but not enough to cover the game's seven-point spread. That fact was not lost on the late Bob Stupak, aka Mr. Las Vegas, a lifelong gambler, casino mogul, World Series of Poker champion and gaming visionary. That year, he outdid himself by placing the largest single legitimate bet at the time — $1,050,000 that the 49ers would lose or win by less than seven points. His million-dollar gamble paid off.
Make Your Money Work Better for You
The Stats
Odds: 6.5-1
Decimal odds: 0.1538462
Amount paid out: $7,000,000
Amount paid out in 2020 dollars: $14,858,594
Letting It Ride for 6 Straight World Series Games
Problem gamblers don't know when to walk away. The man Sports Illustrated refers to as "Sir Let it Ride" does not have that problem. By Game 5 of the 2017 World Series, rumors began emerging that an anonymous high roller won big on Game 1, and instead of taking the money and running, he confidently reinvested his winnings into a wager on the coming game — he let it ride. Then he let it ride again … and again … and again.
By Game 5, he had wagered correctly on every single game — each wager placed with winnings from the previous game — to the tune of $8 million. So what did he do? He let it all ride on Game 6 and won again, this time increasing his total haul to $14 million. The world waited with bated breath to see if he'd roll the dice one last time.
He didn't.
Like all great gamblers, he knew when his run was over, and Game 7 went on without him. Although the cumulative odds can't be calculated, Sports Illustrated considers his run to be one of the greatest in the history of sports gambling.
The Stats
Odds: N/A
Decimal odds: N/A
Amount paid out: $14,000,000
Amount paid out in 2020 dollars: $14,649,632
More From GOBankingRates
About the Author