How This Baby Shower Gift Can Be the Foundation on Which To Build Generational Wealth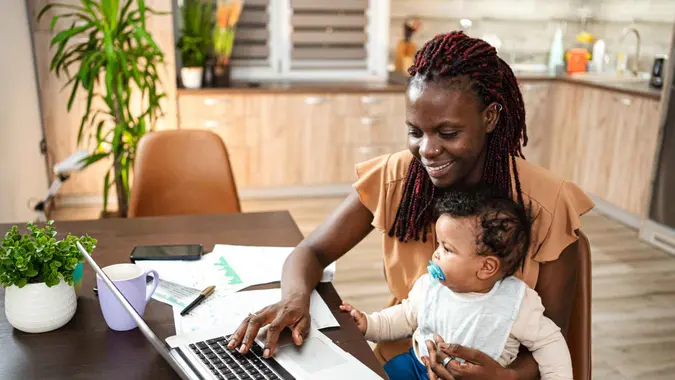 Viktor Cvetkovic / Getty Images
Your typical baby shower is overflowing with an abundance of joy and laughter, as well as traditional gifts like adorable onesies and patterned baby blankets. According to Rolling Out, a new practice of opening a new bank account is gaining traction within the Black community, signifying economic prosperity and empowerment.
Here's why an early bank account could be the perfect gift for welcoming new life.
Disrupt generational cycles
Gifting a bank account conveys more than a simple gesture — it's a step towards breaking economic exclusion in the Black community, per Rolling out, and laying the groundwork for financial stability. It also underscores the value of strategic future planning.
The gift of a bank account for a newborn sends the message that: "You matter. I plan on investing in you."
Growing money over time
Beginning a savings account from such an early age allows interest to grow with each deposit. It also serves as a way to promote financial literacy and the importance of financial responsibility from a young age. The younger the child is when you start saving, the longer that money has to earn compound interest.
This isn't a complicated gift, either. You can open a savings account for a baby either at an online bank, a traditional bank or a credit union.
Introduce key financial concepts
One of the greatest gifts you can give a child is the gift of education. Opening a bank account sets up a foundation for ongoing money talks about budgeting, interest rates, savings, and investing as they get older — all of which will foster their personal economic education into adulthood.
Make Your Money Work Better for You
This kind of practice is a powerful investment in a child's future, and a gift that will keep giving long into their life, promoting a lifetime of financial literacy.
More From GOBankingRates