How To Get Richer Without Getting a Raise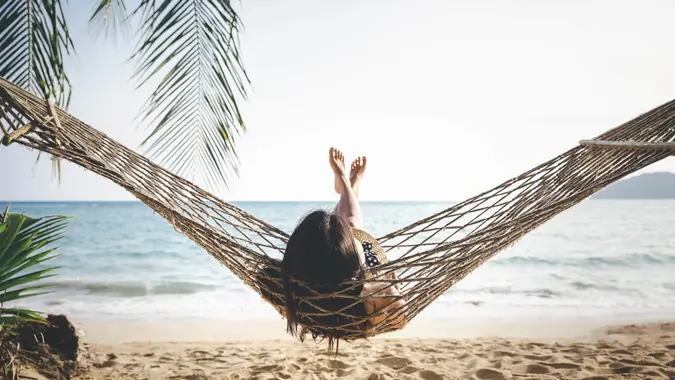 Peera_Sathawirawong / Getty Images/iStockphoto
Live the life you want without working all the time. That's the message of Tim Ferriss — entrepreneur, angel investor, public speaker and author of several bestselling books, including "The 4-Hour Workweek." And it's helped him achieve massive success. According to Ferriss, time and mobility are the currency of what he calls the New Rich. The New Rich are people he says use these currencies to take control of their lives to escape 40-hour workweeks without sacrificing their lifestyles. Here's how you can live a life of luxury without working yourself to death.
Read: Need Money Now? 15 Ways To Make Money Fast
Find Out: 30 Things You Do That Can Mess Up Your Credit Score
How To Make More Money Without Working More
Ferriss went from working 14-hour days to working four hours a week earning $40,000 per month. He writes on his blog, FourHourWorkWeek.com, that he "separated income from time and created my ideal lifestyle in the process, traveling the world and enjoying the best this planet has to offer." And he did it using the principles of DEAL, an acronym for Definition, Elimination, Automation and Liberation.
According to the Bureau of Labor Statistics, the average American work week–including part-time workers– was 34.6 hours per week in 2020, so you might have a hard time whittling yours down to just four hours. But by using Ferriss' strategies, you might be able to get more done in a shorter period of time and boost the amount you earn in the process.
Make Your Money Work Better for You
Making Bank: Just How Rich Are President Joe Biden and These Other Big Names?
Define What You Want
By Definition, Ferriss means that you should define your ideal lifestyle. Ask yourself what you want to be doing, what you want to have and how much that lifestyle will cost you.
This might be easier said than done. A 2015 University of Phoenix survey found that 60 percent of working adults want to change careers, but nearly 40% of those adults aren't sure what other career to choose. The adults surveyed cited other barriers to change including lack of adequate education, lack of financial security and fear of the unknown, such as when starting a business.
You might be able to test the waters of a new field before making a switch by looking for volunteer opportunities. Or look for a mentor in the field you're interested in to understand the requirements and help you find new opportunities. You can also explore your interests with free online courses on Saylor.org or on the websites of colleges and universities.
Learn: The 6 Most Important Tax Deductions You Need To Claim
Eliminate Time-Consuming Activities
Once you know what you want, you can focus on Elimination — getting rid of the static that interferes with your ideal lifestyle. One of the key things you should eliminate is an addiction to information, especially the need to constantly check emails.
Using an autoresponder to let people know you only check emails twice a day can reduce unnecessary back and forth. And people who might reach out to you over email for help will be forced to be more solution oriented. By putting down your phone and establishing a set time to check emails, you can cut down on interruptions, allowing you to use your time more effectively.
Make Your Money Work Better for You
Check Out: Almas Caviar and 10 Other Foods Only the Rich Can Afford
Automate Tasks
Ferriss has said in interviews and written that you should automate and outsource daily tasks, such as making appointments, paying bills and even conducting research. He's recommended services like GetFriday, Elance.com and DoMyStuff to find assistants to help put some aspect of his life on autopilot.
He insists that you don't have to be a Fortune 500 company to outsource tasks. In fact, it can be a low-cost way to get a lot of work done by others so that you have more time to focus on tasks that will make you more money.
Whoa: 9 Successful Money-Making 'Schemes' That Are Actually Legal
Liberate Yourself
This is where mobility comes into play in Ferriss' equation for living the life you want. "Liberation is not about cheap travel; it is about forever breaking the bonds that confine you to a single location," he wrote on his blog. Liberation and mobility is about how you spend your time.
One way to untie yourself from a 9-to-5 job in an office is to work as a freelancer from home — or coffee shop or hostel in a city or country of your choosing. About 35% of the U.S. workforce does freelance work. Although some just do it to earn money on the side, many make their living as independent contractors.
So rather than focusing on working harder to get paid more, use time and mobility to your advantage to get the life you want. As Ferriss wrote on his blog: "Can you use the same principles to double your income, cut your hours in half or at least double the usual vacation time? Most definitely."
Make Your Money Work Better for You
More From GOBankingRates
Sam DiSalvo contributed to the reporting for this article.
Last updated: Aug. 23, 2021