Money Expert Humphrey Yang: How Gen Z and Millennials Can Close the Generational Wealth Gap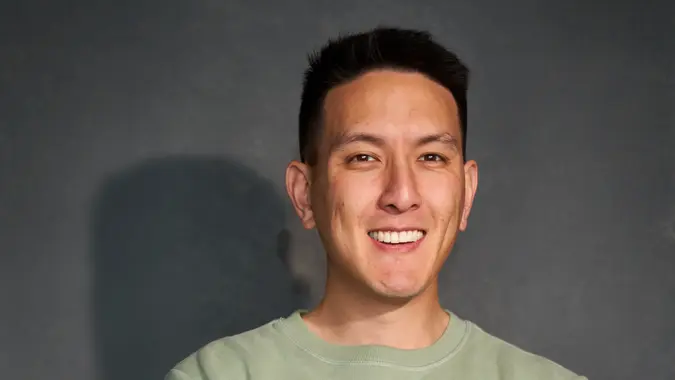 ©Humphrey Yang
In today's complex money world, younger people face big challenges in building a secure financial future. Gen Z and millennials often encounter unique obstacles on their path to wealth.
Enter financial advice guru Humphrey Yang. The millennial money expert dishes out practical advice and easy-to-follow steps to help young folks bridge the wealth gap between generations. As Yang says, reports show that 73% of millennials and 66% of Gen Zers are living paycheck to paycheck. So, how can you take steps to bridge the wealth gap?
Housing Musts
Firstly, Yang shares that Gen Z and millennials must consider housing costs. According to him, a general guideline is that your rent should be around 30% of your gross income. This was initially recommended to ensure you have funds left over for other living expenses, such as healthcare and utilities.
For instance, if your yearly income is $50,000, your monthly rent should ideally be around $1,250. However, in high-cost cities like Seattle or Boston, adhering to this rule may be challenging. If your rent exceeds this threshold, be mindful of your overall expenses, especially if you plan to buy a home and manage mortgage payments. The 30% rule similarly applies to mortgage payments, insurance and taxes, ensuring you maintain financial stability.
Consider Your Car
When it comes to car ownership, leasing or financing, Yang says you should aim to keep your monthly car payments under 10% of your gross monthly income. While this might be difficult, especially with current high-interest rates on auto loans, it's crucial to manage this expense. Paying off your car completely, if feasible, can be an excellent financial move in these circumstances.
Make Your Money Work Better for You
Investing in Your Future
To bolster your financial future, Yang says Gen Z and millennials must start saving and investing. Consider contributing to a Roth IRA, allowing your earnings to grow tax-free. In 2023, you can contribute up to $6,500 annually or $250 monthly. Compounded over 40 years at the average stock market return, Yang shares that this can result in significant savings.
Increase Your Income
Increasing your income is also an option, says Yang. He suggests switching jobs or exploring different career paths can lead to higher compensation, with job switchers often earning 10, 20, or even 30% more than those who stay put.
Overall, Yang says there are several strategies to close the generational wealth gap. Careful spending, saving and investing can pave the way to financial security. Additionally, exploring job opportunities and making strategic career moves can contribute to your financial growth. While the financial landscape may present challenges, these steps can help you navigate and thrive.
More From GOBankingRates