A Look Back at the Life and Career of Jeff Bezos

5 min Read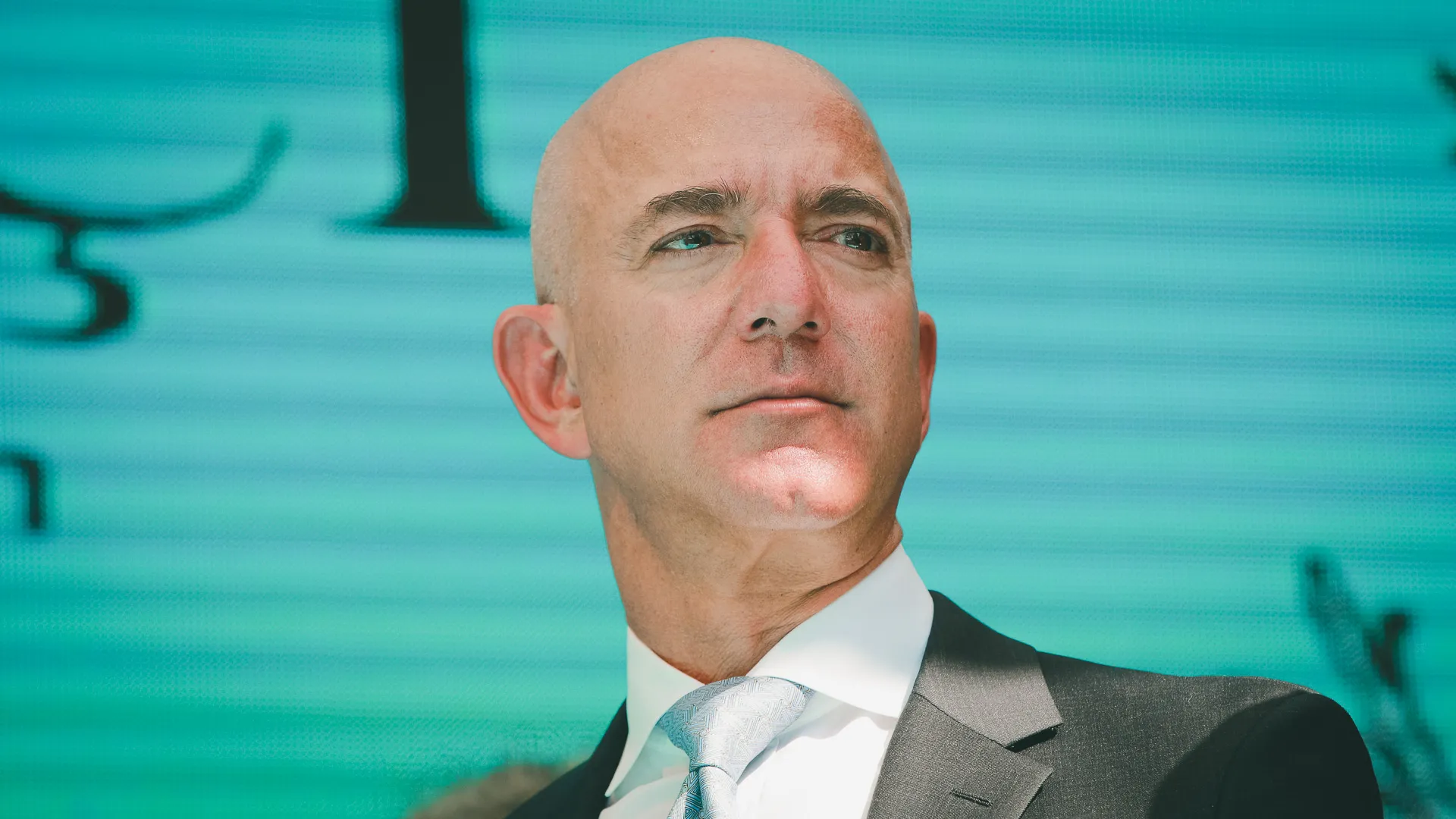 Make Your Money Work Better for You
Humble Beginnings
As a kid, Bezos spent summers working on his grandfather's ranch doing manual labor.
"By the time I was 16, I was actually helping on the ranch," he told Business Insider. "I could fix prolapsed cattle; we did all our own veterinary work. […] And we fixed windmills, and laid water pipelines, and built fences, and barns, and fixed the bulldozer."
Bezos said that his time working on the farm taught him an important lesson: "Being resourceful. If there's a problem, there's a solution."
He also worked at McDonald's when he was a teenager, CNN reported. Bezos' first entrepreneurial venture was a summer camp he started for families in his neighborhood, charging $600 a piece for the six kids who signed up.
How To Become a Millionaire: Learn the Best Ways
Goodbye Wall Street, Hello Garage
Bezos was 30 years old and working on Wall Street when he began to see the major moneymaking potential the internet could provide. So he quit his job at a hedge fund and started Amazon out of his garage.
"The wake-up call was finding this startling statistic that web usage in the spring of 1994 was growing at 2,300% a year," he said in an interview with the Academy of Achievement. "You know, things just don't grow that fast. It's highly unusual, and that started me about thinking, 'What kind of business plan might make sense in the context of that growth?'"
After making a list of products he felt would have the highest potential for internet sales, he decided on books because of their low cost and high appeal, Fundable reported. His bet paid off — within 30 days, Amazon was bringing in $20,000 a week in sales.
Read More: Things To Know About the Crazy Rich World of Amazon
Make Your Money Work Better for You
From Millionaire to Billionaire
Bezos became a millionaire in 1997 after he raised $54 million through Amazon's initial public offering, according to Ladders. Just two years later, Bezos hit billionaire status thanks to Amazon's soaring share value.
He became the richest man in the world in March 2018 but recently lost that title to Elon Musk in January.
Compare the Richest: Just How Rich Are Oprah, Bill Gates and Other Big Names?
Other Ventures
Bezos founded human spaceflight startup Blue Origin in September 2000. He called the company "the most important work that I'm doing" in an interview with Business Insider.
"I'm interested in space because I'm passionate about it," he said. "I've been studying it and thinking about it since I was a 5-year-old boy. But that is not why I'm pursuing this work. I'm pursuing this work because I believe if we don't, we will eventually end up with a civilization of stasis, which I find very demoralizing."
Bezos has also added The Washington Post to his empire, purchasing the newspaper in 2013 for $250 million, according to Ladders.
Keep Reading: 20 Billionaire American Dynasties and How They Made Their Money
Family Life
Jeff Bezos met his now ex-wife MacKenzie when they worked at the New York hedge fund D.E. Shaw. Together, they have four children.
In January 2019, the couple announced that they would be splitting after 25 years of marriage.
"After a long period of loving exploration and trial separation, we have decided to divorce and continue our shared lives as friends," Bezos tweeted at the time. "We feel incredibly lucky to have found each other and deeply grateful for every one of the years we have been married to each other."
The divorce was finalized in July of that year, with MacKenzie receiving $38.3 billion worth of Amazon stock, Reuters reported.
Make Your Money Work Better for You
Giving Back
In 2020, Bezos topped the Chronicle of Philanthropy's annual list of top donations with his $10 billion contribution to launch his Bezos Earth Fund. He also donated $100 million last year to the Feeding America COVID-19 Response Fund.
He has donated to a number of other causes throughout the years, including a pledge of $97.5 million in 2018 to support educational programs for homeless families through the launch of Bezos Day One Fund.
However, Bezos has faced criticism for not giving back enough. He is the only American among the world's five richest people who has not signed the Giving Pledge, a promise to donate more than half of your wealth over your lifetime or in your will, Business Insider reported.
More From GOBankingRates
About the Author