This Is the New 'American Dream,' According to Millennials

8 min Read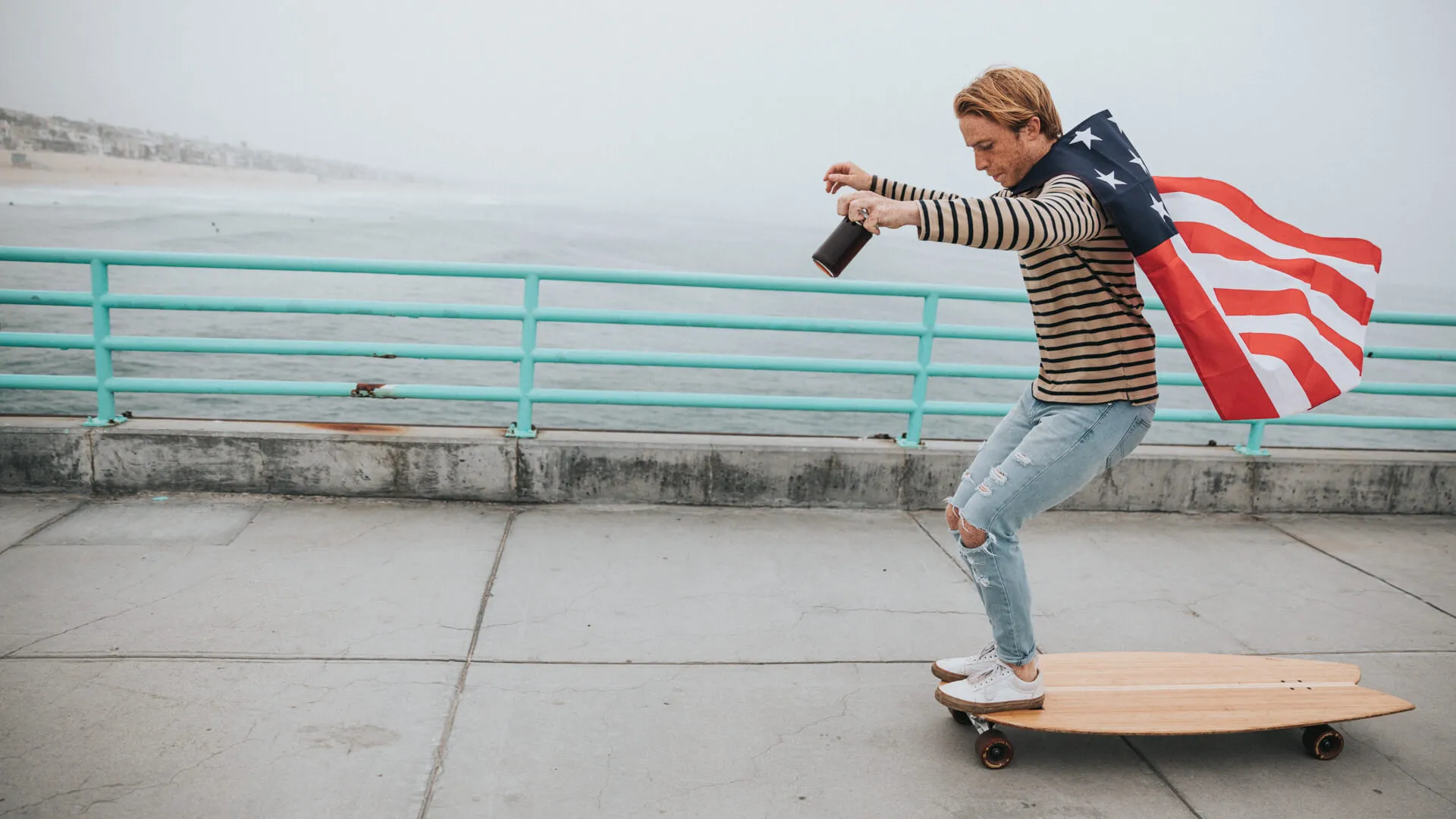 The American dream today is completely different from the dream of past generations. Times and circumstances have changed substantially, and the days of white picket fences and 2.5 kids in the suburbs are a distant memory.
So what do millennials dream of nowadays? After all, many are putting off big commitments such as marriage and homeownership because these financial burdens are simply unrealistic in today's economy.
Click through to see what the American dream looks like today for millennials.
Make Your Money Work Better for You
College Is an Expensive and Mandatory Part of the American Dream
Millennials are on track to become the most educated generation to date. And a college degree is no longer a nice thing to have — it's a necessity to even be considered a viable job candidate. In fact, 40 percent of Americans in the workforce between ages 25 and 29 in 2016 had at least a bachelor's degree, according to the Pew Research Center. In 1964, just 16 percent did.
But education is an expensive investment, and according to the Huffington Post, millennials have taken on 300 percent more student debt than their parents.
A 2017 GOBankingRates comparison determined that when boomers entered college in 1982, the average annual tuition at a public school was $1,031 and $4,639 at a private institution. Today's millennials are paying an average of $9,650 for in-state tuition and $24,930 for out-of-state. Many even are required to do internships and other on-the-job training just to graduate.
Millennials' Dream Jobs: Tech, Finance and Healthcare
According to Forbes, the jobs millennials gravitate toward are in tech, healthcare and finance — industries that generally offer some stability.
Many common jobs that were popular in past decades and offered consistent opportunities — such as postal workers, typists or some machinist positions — are being phased out or rendered obsolete because of technological advances, according to USA Today. In fact, a report from NPR shows that in 1978, the most common job in 20 states and Washington, D.C., was secretary. In 2014, only five states listed secretary as the most common job. In the nation's capital, lawyers took over the top spot in 2014.
The Ideal Salary for Millennials Is at Least $100K
According to a recent GOBankingRates survey, 27 percent of millennials ages 18 to 34 say they need to earn at least $100,000 a year to have the standard of living they desire. That's a bit of a pie-in-the-sky number, however. The national average for workers under the age of 35 is less than $40,356, which is 20 percent less than what baby boomers made at the same age (adjusted to today's dollars), Fortune reported in 2017.
In addition to their primary career, many millennials have taken on extra jobs as a way to compensate for their lower incomes. According to a 2016 CareerBuilder report, 44 percent of 25- to 34-year-old workers had a side gig, and 39 percent of 18- to 24-year-old workers also had more than one job.
Make Your Money Work Better for You
Millennial Dream Jobs Offer Benefits, Time Off and Flexibility
It might come as a surprise to learn that a casual, fun work environment is not the top job perk most millennials covet. In fact, the most desirable work benefit for millennials is health insurance, according to the GOBankingRates survey. Nearly 48 percent of respondents put health benefits at the top of their list, while nearly 20 percent said "paid time off" and an equal amount said "retirement benefits."
In 1980, four out of five employees had health insurance through their employer. Today, a little over half do, according to the Huffington Post.
Millennials Dream of Retiring by Age 64
According to the GOBankingRates survey, 36 percent of millennials said their preferred age to retire falls between 55 and 64, which is much earlier than the standard age 65. Even then, according to Gallup, many current boomers continue to work either out of necessity or desire. That doesn't necessarily mean millennials will retire that early, but if they do, they'll have to plan to have enough money put away to live for about 25 years post-retirement.
Trans America reports that eight in 10 millennials are concerned that Social Security will not be available and 56 percent believe their retirement will need to be self-funded. It's a valid concern: In 1950, there were 17 workers contributing to Social Security to support each retiree. When millennials retire, there will be just two, according to the Huffington Post.
Did You Know? Here's What Social Security Will Look Like by the Time Millennials Retire
Homeownership Is a Far-Off Dream
According to the GOBankingRates survey, 21 percent of millennials between ages 18 and 24 say their ideal home would cost less than $200,000. About 22 percent of older millennials ages 25 to 34 say they would prefer to pay between $200,000 and $300,000 for a home. Both percentages reflect the highest number of responses per price range.
The median list price for homes vary by state: West Virginia comes in the lowest in the U.S. at $150,000, and Hawaii has the highest median price at $599,000. Even in the most cost-friendly state, West Virginia, millennials would have to save for 2.5 years just to afford the 20 percent down payment on a median income of $60,932 a year, according to a separate GOBankingRates study that identified the most and least affordable states for millennial homeowners.
As a result, millennials are about half as likely to own a home as young adults ages 25 to 34 did in 1975, according to the U.S. Census Bureau. In fact, more millennials than ever are living at home with their parents, whether to save money for a down payment for their own houses, because of job insecurity or to pay off student loans. In 2005, 26 percent of Americans 18 to 34 lived with their parents; by 2015, the number had climbed to 34.1 percent, the Census Bureau reported.
Make Your Money Work Better for You
Millennials Want to Get Married — but Are Putting It Off
Fifty-nine percent of millennials are single, which is significantly higher than previous generations of younger people. In fact, the U.S. Census Bureau reports that just 27 percent of millennials are married, while 36 percent of Gen Xers and 48 percent of baby boomers were married at the age of today's millennials.
But that's not to say they don't want to — eventually. Pew Research reports that many millennials are putting off marriage until later in life. In the 1970s, the median age to get married was 23. In the 2010s, it jumped to 30.
According to Goldman Sachs, the percentage of 18- to 31-year-olds who are married and living on their own has dropped by more than 50 percent since the 1960s. Still, about 65 percent of millennials told Pew Research they would like to get married when they are more financially prepared, find the right person and are ready to settle down.
Millennials Also Want Children — Even If They're Not Married
Gallup polls say that despite putting off marriage, millennials are still having children. Of those who are married at age 34, 83 percent have children.
At the same time, 46 percent who never married still have children. And while in past generations the decision to have a child outside of marriage would have been met with public scorn, 62 percent of Americans say it is socially acceptable, up from 45 percent in 2002, according to Gallup.
Comparatively, the percentage of single Gen Xers ages 30 to 34 in 2000 who had children was just 30 percent. Millennials who say they "want children someday" indicate this doesn't necessarily depend on marriage, as societal norms have become more open to alternate arrangements.
Millennials' Dream Vacations Are for Adventure and Exploring
It's long been documented that millennials prioritize experiences over stuff. According to a CNBC report, 47 percent said they'd prefer to spend money on traveling than buying a house.
The millennials' vacation habits are completely different than those of previous generations. Unlike boomers who are motivated by the need to "relax and rejuvenate," millennials look at trips as an opportunity for adventure and exploration, according to AARP.
Make Your Money Work Better for You
Defining the New 'American Dream'
So what is the American dream, according to millennials? Far and away, the No. 1 survey response was, "Success through hard work." Throw those lazy stereotypes out the window because this philosophy hearkens back to the principles the U.S. was founded on and is virtually timeless.
Millennials have been called the most entrepreneurial generation, and 70 percent envision working for themselves at some point in their career. And with almost one in five millennials believing they're going to live past 100, Transamerica Center reports that many have taken steps to plan for their future, investing in 401k, 401b and IRA accounts. In fact, millennials started contributing to their nest egg at a median age of 24 — which is younger than any other generation.
Click through to see why millennials are better than you when it comes to money.
About the Author