Money Lessons You Need to Learn From Mark Zuckerberg's Dramatic 2018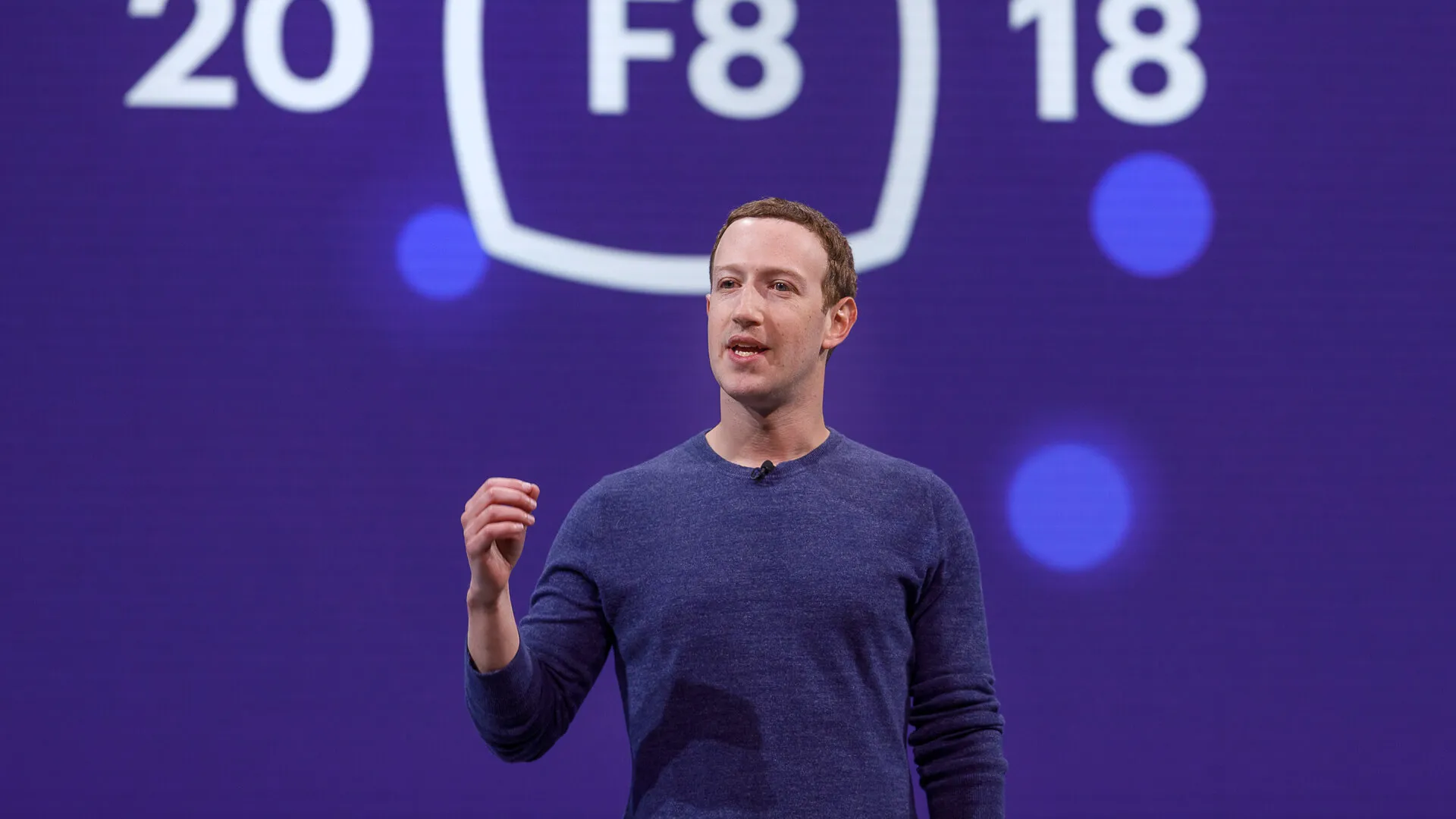 The year 2018 was a rough one for Mark Zuckerberg. The Facebook CEO saw his personal wealth plummet by billions as his company's stock took dramatic dips in the market following news of Facebook data breaches, criticism for its role in the Russian election interference and mass genocides of Rohingya in Myanmar, poor quarterly earnings, and fall-outs between Facebook execs and the co-founders of WhatsApp and Instagram.
The good news for Zuckerberg is that he's still one of the richest people on the planet — and the good news for you is that Zuckerberg's mistakes can teach you some valuable life lessons about money.
Mark Zuckerberg Mistake No. 1: Not Protecting User Data
In March 2018, it came to light that the personal data of an estimated 50 million Facebook users had been mishandled by Cambridge Analytica in order to target voters. And in April, it was revealed that the number of users affected was likely closer to 87 million. The Facebook privacy scandal caused stock prices to plummet.
Money Lesson: Be Vigilant About Keeping Your Personal Information Secure
Your personal information such as your Social Security number and financial account information can be stolen and used to open fraudulent accounts or to make unauthorized charges. Although it's virtually impossible to entirely protect yourself from becoming the victim of a data breach in today's digital world, there are things you can do to protect yourself. The Federal Trade Commission recommends doing the following to keep your personal information secure:
Keep financial documents in a safe place
Limit the number of credit and debit cards you carry with you
Shred any receipts or forms that contain personal information
Don't give out personal information by phone, email or online unless you are absolutely sure the company is trustworthy
Wipe personal information from computers and mobile phones before disposing of them
Use encryption software
Keep passwords private, and use strong passwords that are not easy to guess
Don't overshare on social media
Lock your computer
Make Your Money Work Better for You
Mark Zuckerberg Mistake No. 2: Falling Victim to Recency Bias
In an email exchange with Facebook's former director of product management that was made public as part of a lawsuit against Facebook filed by app company Six4Three, Zuckerberg said that he didn't foresee any issues with data leaks caused by sharing info with software developers, because it hadn't been an issue in the past. The email was sent years before the Cambridge Analytica scandal, but the young, self-made billionaire would have been better prepared for the possibility of massive data leaks if he didn't fall victim to recency bias — the human tendency to believe that because something hasn't happened in recent memory, it's not likely to occur in the future — Inc. reported.
Money Lesson: Always Be Prepared for the Worst
Just because you have never lost your job, totaled your car or had to deal with an expensive health issue in the past doesn't mean these tragic — and costly — events won't occur in your life down the line. Avoid recency bias and be prepared financially for anything that might come your way by having a healthy emergency fund. Experts recommend having at least $1,000 to $1,500 saved.
Mark Zuckerberg Mistake No. 3: Failing to Be Proactive
Although Facebook knew that Cambridge Analytica had obtained user data back in 2015, and had asked the company to delete the data, Facebook did little to ensure that the data had been deleted, Cambridge Analytica co-founder and former director of research Christopher Wylie told The Guardian. It wasn't until the data breach was reported by The Guardian and The New York Times that Zuckerberg publicly acknowledged that Facebook user privacy had been compromised.
If Facebook had done more to protect user data immediately following the breach, and was transparent about the whole ordeal, it's possible the scandal would have had less of an impact on users' trust, as well as on Facebook's bottom line.
Make Your Money Work Better for You
Money Lesson: Be Proactive About Your Finances
You shouldn't wait until your 60s to start saving for retirement or wait until you start receiving calls from debt collectors before you start paying down outstanding debt.
Make paying down debts, saving for retirement and investing a priority now, so you can reap the benefits down the line.
Mark Zuckerberg Mistake No. 4: Having His Personal Wealth Tied to a Single Company
Zuckerberg's net worth is projected to have fallen by $15 billion from the beginning of 2018 to the end of the year, Money reported. That's because the majority of his wealth is directly tied to Facebook, which has suffered great losses on the stock market this year.
Money Lesson: Diversify Your Investments
Putting the bulk of your funds into your own company's stock is one of the warning signs that your investment portfolio needs help — you should never put all of your financial eggs into one basket. That's because if your company fails, you'll lose big time.
A better strategy is to have a diverse investment portfolio that's a mix of different asset classes, such as stocks and precious metals, and different types of investments, like small-cap stocks and foreign stocks.
Mark Zuckerberg Mistake No. 5: Not Being Upfront
The Cambridge Analytica scandal caused Facebook users' trust to plummet. According to a survey by the Ponemon Institute, only 28 percent of Facebook users surveyed after the scandal and Zuckerberg's congressional testimony believed that the company is committed to privacy, down from 79 percent in 2017, NBC News reported. The survey also found that 67 percent of users believe Facebook has "an obligation" to protect them if their personal information is lost or stolen.
If Zuckerberg had been upfront about the breach from the beginning, it probably would have ameliorated some of the dissatisfaction expressed by Facebook users.
Money Lesson: Be Upfront With Yourself About Your Finances
You won't break your budget if you never make one, and you'll never fail to meet financial goals if you never set them. But it's better to be upfront and honest with yourself about your financial situation and goals. Simply ignoring money problems won't make them go away, but will likely make them worse.
Make Your Money Work Better for You
What We Can All Learn From Mark Zuckerberg
Scandal seemed to haunt Zuckerberg throughout 2018, but his scandals hopefully informed how he will run Facebook going forward — and his mistakes are full of valuable money lessons for all of us.
Here are the top money lessons to take away from the Facebook CEO's dramatic 2018:
Be vigilant about keeping your personal information secure
Always be prepared for the worst
Be proactive about your finances
Diversify your investments
Be upfront with yourself about your finances
Click through to read about the life-changing money lessons you learn in your 30s.
More on Making Money
We make money easy. Get weekly email updates, including expert advice to help you Live Richer™.