One Immigrant's Journey From Bullied and Broke to Millionaire
Read best-selling author Alejandro Chaban's story to see what it takes to become a millionaire.
These days, Alejandro Chabán is on top of the world. The former host of Univision's morning show "Despierta América" is the founder and CEO of Yes You Can! — the first and only healthy lifestyle brand with a Latin flavor. His latest book, "Think Skinny, Feel Fit: 7 Steps to Transform Your Emotional Weight and Have an Awesome Life" has also been crowned a New York Times best-seller. Currently, Chabán has a net worth of $5 million, according to Celebrity Net Worth.
But life hasn't always been smooth-sailing for the Venezuela native. At age 15, he weighed 314 pounds and struggled with not only emotional, but physical challenges as well.
"I couldn't sleep," said Chabán. "I couldn't breathe. I couldn't walk. I couldn't tie my shoes."
While in school, Chabán endured all types of bullying because of his weight. Longing to fit in with his peers, he tried to lose the weight — but this led to extreme dieting, anorexia and bulimia. It wasn't until Oct. 27, 1997, that Chabán finally "woke up."
Make Your Money Work Better for You
"I looked at myself in the mirror, and I said, 'I need to do something or I'm going to die,'" he said. "So, I decided then to transform my life forever and my mission. My personal mission became to inspire others to transform their own lives and achieve happiness and health."
Read on to learn how Chabán was able become a successful and healthy millionaire — and find out how you can do it, too.
Set Realistic Goals
If you're an aspiring entrepreneur trying to get your business off the ground, you need to take actionable steps, said Chabán. This includes creating a vision, setting goals and coming up with a mission.
"Be intentional with your mission and vision," he said. "Set realistic goals to accomplish them, and just take massive action."
While hosting on Univision, Chabán developed a business plan, studied his industry and became a certified nutritional wellness consultant. He also started helping people for free in order to learn and grow. So if you want to succeed, be ready to work, make sacrifices and really focus all your energy and effort into your dream.
Make Your Money Work Better for You
"There are no easy ways out," said Chabán. "We need to avoid instant gratification." Instead, focus your efforts on developing short-, mid- and long-term goals.
"You need to be able to see it, visualize it and plan your goals," said Chabán. "I believe that a goal without a plan is just a dream — a desire."
Don't Believe What They Say: 7 Lies People Tell You About Starting a Business
Prepare for Setbacks and Sacrifices
Chabán came to the U.S. in 2004 to star in a soap opera. However, he went broke during the 2008 financial crisis. And like many Americans, he was forced to take on various side jobs to make ends meet. For example, he worked as a clown and at a fast food restaurant so he could pay his bills.
"I remember I went to auditions, and people were like, 'You smell like chicken,'" laughed Chabán. "And I didn't tell anyone. I was so ashamed of telling people my story and that I was working as a waiter."
Make Your Money Work Better for You
Taking on embarrassing side jobs weren't the only sacrifices Chabán had to make on his path to becoming a millionaire. For more than 10 years, he didn't go back to Venezuela to see his family.
"I didn't have money, and I needed to save money for my business," said Chabán. "You start missing your parents. You miss every important moment of your nephew, your niece, your mom. My grandmother passed away … those were huge sacrifices."
But instead of looking at these experiences as only sacrifices, Chabán chose to look at them as investments.
"I was investing in my future. I was investing in the long-term goals," he said.
Fear Is an Obstacle to Success
In October 2016, Chabán announced his decision to leave his job as host of Univision's morning show to focus exclusively on Yes You Can!.
"I was so scared of leaving 'Despierta America.' I needed that financial stability," said Chabán. "I support my whole family, so that [decision to leave] was really scary."
Overcoming this fear required Chabán to leave his comfort zone, which has since become a part of his daily routine. Chabán said he now asks himself daily what he would do if he had no fear — and he forces himself to do it.
Make Your Money Work Better for You
"Normally, that's the route we should all take, but we all avoid [it] because we're scared of changes, we're scared of getting out of our comfort zones," he said.
Fittingly, his mantra is "Yes, you can."
"My health, my happiness, my business, my well-being — it's a daily ongoing challenge," said Chabán. "Every day is a new opportunity for me to grow, to become better and to punch my fears."
Don't Hold Yourself Back: 10 Fears That Are Keeping You From Being Rich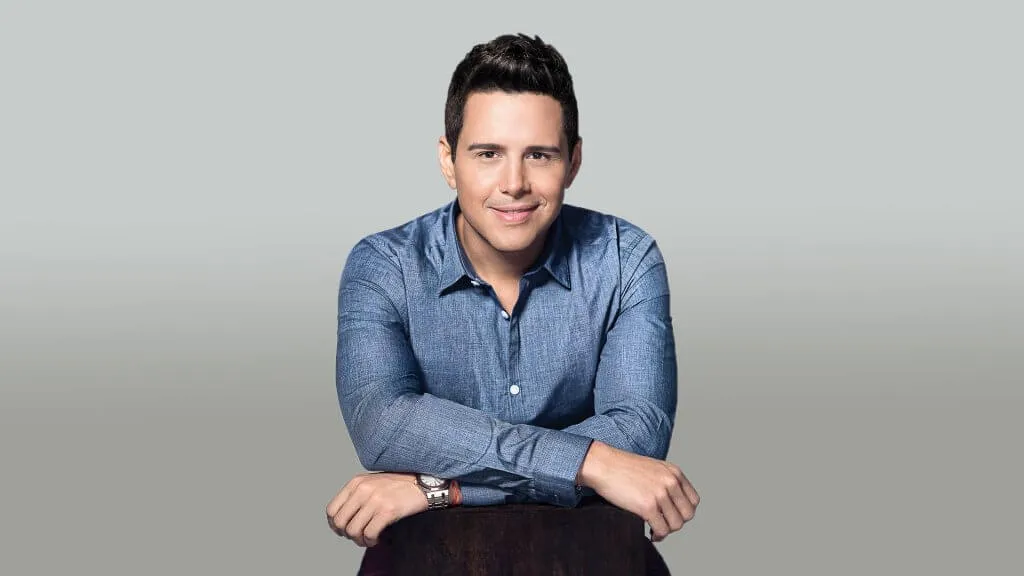 Don't Take No for an Answer
He's now a New York Times best-selling author, but Chabán heard crickets from publishers when he first started shopping book ideas. In fact, one woman who did respond to his query told him to forget about becoming an author, because he wasn't a good writer.
"I remember that email," said Chabán. "It was so strong, so drastic, so … harsh."
Despite the sting of her message, he's now grateful for her brutal honesty because it taught him a lesson. "I had two choices," said Chabán. "I could've gone and just forget about my dream. Or, I could've gone and just got better at [writing]."
So, Chabán started taking writing lessons. "I started writing one page a day and sending it to my friends," he said.
Chabán also hung out with more writers to immerse himself in the field. And, he enhanced his credibility by becoming a certified nutritional wellness consultant. Slowly but surely, Chabán developed the expertise he needed to gain a reader's trust — and the writing skills to relay a captivating message.
Focus on the Big Picture
Chabán's path to becoming a millionaire wasn't easy, but now he's enjoying life surrounded by his loved ones.
"Instead of having the instant gratification of going back to my country and visiting my family, I was like 'no,' I'm going to save more money, because one day I might be able to support them and bring them close to me," he said. "And I did, last year. After 17 years, I brought my mom and my dad, and now they're here living with me."
Chabán said having his family here in the U.S. feels amazing and gives him a sense of fulfillment. Grateful to be able to give his family a better life, he believes every night he spent awake and every sacrifice he made was 100 percent worth it. "Every morning when I wake up, I have a purpose," Chabán said.
His future will likely be filled with many more accomplishments, but for now, Chabán is still getting used to his best-selling author status.
"This morning, when they said that the book was No. 1 on Barnes and Noble, No. 1 in Spanish worldwide, No. 1 in English worldwide, I'm just so proud, so grateful," he said.
Getting a business off the ground typically involves lots of rejection and many less-than-glamorous tasks. If you're having trouble staying motivated, use Chabán as your inspiration.
If you're willing to put in the time and energy, you can write your own success story. This might mean working multiple jobs to make ends meet, but remember — it's only temporary.
"Hard work pays off," said Chabán. "Every chicken I sold at El Pollo Loco working there as a waiter was worth it."
Up Next: Tony Robbins' Tips for Success in Business — and Beyond