6 People Who Built Their Wealth and Got Rich Doing Unconventional Jobs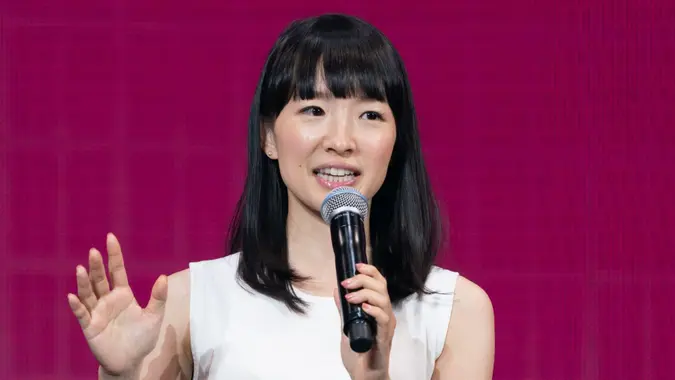 Masatoshi Okauchi/Shutterstock / Masatoshi Okauchi/Shutterstock
When we think of the wealthiest people in the world, we typically picture the stereotypical real estate moguls or investment bankers with fancy suits. But, believe it or not, plenty of millionaires and billionaires out there acquired their riches in the most unconventional ways. Let's delve into the incredible stories of people who built wealth by pursuing unconventional career paths.
Francis Choi — Toy Maker
Francis Choi — also hailed as "the King of Toys" — amassed his $8.2 billion fortune by making toys. For most people, toy-making is a pastime and an outlet to express their creativity. But for Choi, it's serious business. This Hong Kong billionaire started his professional life as a toy salesman. At age 25, he was able to capitalize on his expertise in the toy industry to open his first toy-making factory by investing his life savings. Within five years, the company grew to over 300 employees and began supplying major toy brands like Mattel, Hasbro and Disney.
Fast forward to today, Francis Choi is the proud founder and chairman of Early Light International, the biggest toy maker in the world. 
Nancy Cartwright — Voice Actor
Have you ever wondered how much voice actors make for their work? Well, Nancy Cartwright, the voice of Bart Simpson, is a prime example of how lucrative the industry can be. She made a multimillion-dollar fortune just from voicing the iconic character for "The Simpsons." At one point in her career, she was reportedly bringing in a whopping $400,000 per episode. 
While voice actors don't get to appear in front of the camera, the pay is rather lucrative. According to ZipRecruiter data, the average annual pay for a voice actor in the United States is $80,736. And if you can land a role in a popular show like "The Simpsons," you too could be on your way to living the high life like Nancy Cartwright. 
Make Your Money Work Better for You
Zach Choi — Mukbang Creator
Mukbang, a made-up Korean word that translates to "eating broadcast," is a trend that started in South Korea and took over the internet around the mid-2010s. So, what exactly happens in a Mukbang? Well, the host of the Mukbang eats delicious food in front of the camera, and viewers watch. While it may sound like a weird concept, Zach Choi, a popular Korean-American Mukbang creator, was able to capitalize on this trend. With over 21 million subscribers on Youtube, Choi is estimated to have brought in millions throughout his career.
Though this unconventional profession may seem like a foodie's dream come true, consuming large amounts of food for entertainment can lead to health issues such as type-2 diabetes and heart disease. So if you're thinking about becoming a "Mukbanger," make sure you know the risks. 
Johan Sundstein — Professional E-Sports Player
You know what they say, "Find a job you love, and you'll never work a day in your life." Well, for Johan Sundstein, that job just so happens to be playing video games, and he gets paid millions for it. Better known by his screen name "N0tail," Sundstein is a Danish professional Dota 2 player for OG. Having taken over more than $7.4 million in prize money during his career, N0tail has established himself as the highest-earning pro gamer in the world. 
While being a pro gamer may seem like the best job ever, it requires unrivaled skill and hard work. To remain competitive, it's not unusual for e-sports players to put in 10+ hours of practice and training in a single day. 
Make Your Money Work Better for You
Kristin Morrison — Dog Walker
Imagine getting to hang out with adorable furry friends all day and making millions doing it. Well, Kristin Morrison made this a reality. In an interview with CBS8, Kristin Morrison said she started walking dogs in 1995 when dog-walking businesses weren't really a thing. Then, in 2013, after cashing in over a million dollars walking dogs, Kristin decided to switch things up. She sold her business and began teaching others how to follow in her footsteps. Fast forward to today, she is a successful businesswoman and the founder of Six-Figure Pet Business Academy. 
If you like spending time with pooches, consider starting a dog-walking business. With more than 80 million pet dogs in the United States alone, there's definitely a market for you. And while the average dog walker in the U.S. only makes around $34,539 per year, you could skyrocket your salary by learning how to market your business via social media or other platforms. 
Marie Kondo — Organizing Consultant 
Marie Kondo is a Japanese organizing consultant who's taken the world by storm in recent years. She's best known for her KonMari method, which involves decluttering your home and keeping only the items that "spark joy." Since the release of her book, "The Life-Changing Magic of Tidying Up," and the premiere of her Netflix show, "Tidying Up with Marie Kondo," her unique decluttering philosophy gained a massive following worldwide. Today, Marie Kondo's net worth is estimated to be around $8 million, with most of her fortune coming from her books, Netflix shows and consulting business.
If you're inspired by Marie Kondo's success and want to become a professional organizer and consult others on how to declutter their homes, you can start by gaining a CPO certification from The National Association of Productivity and Organizing Professionals. While having the CPO certification isn't a necessity for this career path, it'll give you a competitive edge in the industry as well as the knowledge and tools to help your future clients. 
Make Your Money Work Better for You
Don't Rule Out Unconventional Jobs
Sure, being a doctor or a lawyer can bring in the big bucks, but who says unconventional jobs can't do the same? There's money to be made in almost every industry. Whether you're into walking dogs, decluttering homes, making toys or playing video games, you could make millions if you establish yourself as the best of the best. 
So, don't be afraid to dream big and explore all the possible ways to explode your income, no matter what your profession is.
More From GOBankingRates