From Rosie the Riveter to RBG: 10 Pioneering Working Women From the Last 10+ Decades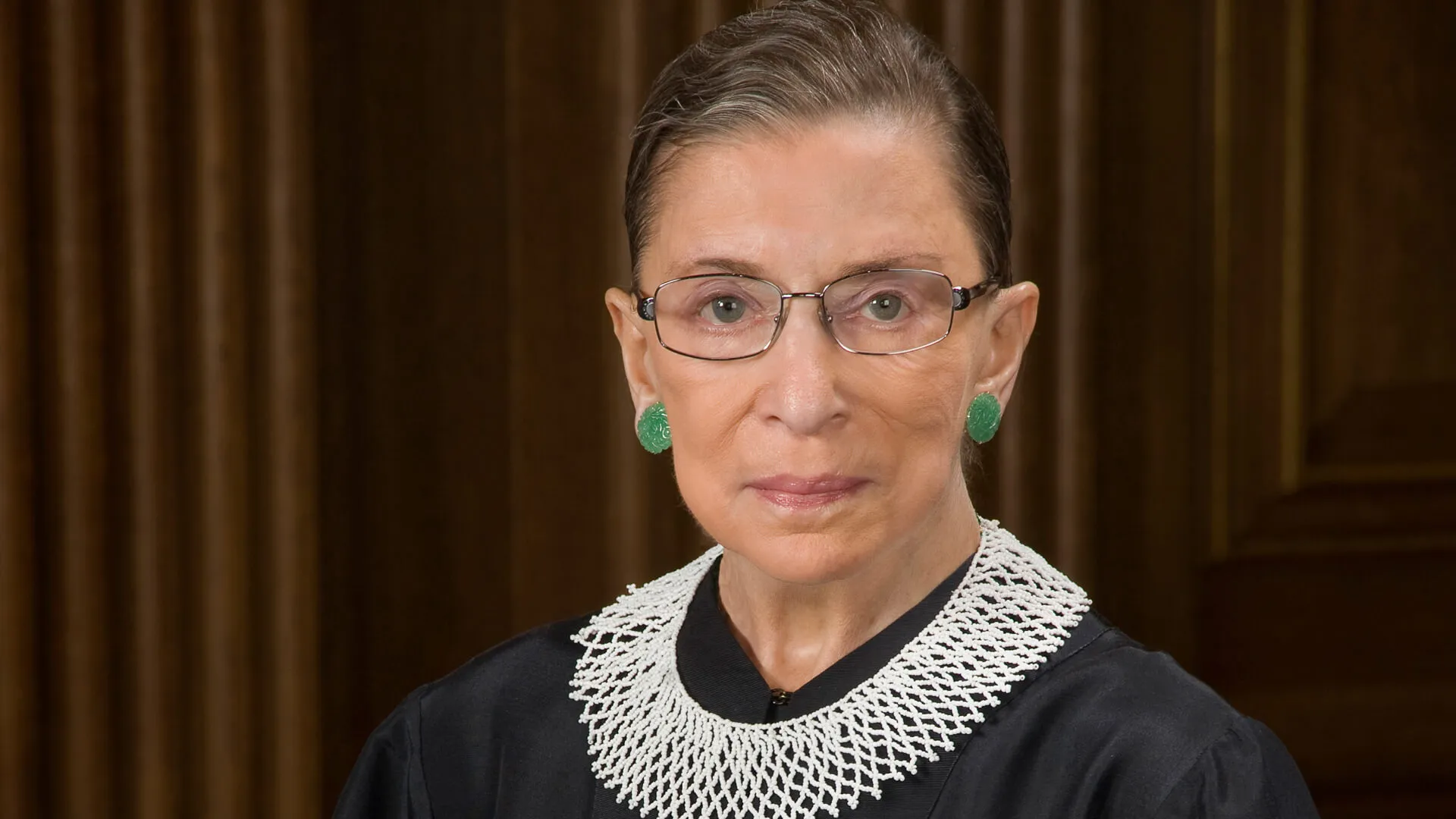 Women are still behind men when it comes to equality. On average, they earn less than men and are too often discriminated against and not taken seriously in the workplace. As far as society has come toward achieving gender equality, there's still a long way to go.
We can get a lot of inspiration out of our present-day peers and icons, but it's also helpful to look back on some of history's most beloved career women who busted through glass ceilings and fought their way past the naysayers to become their own bosses and icons for future women and girls.
Here's a look at some of the most pioneering working women over the past 11 decades.
Last updated: March 9, 2021
1. Madam C.J. Walker
At the time when Madam C.J. Walker invented a line of African American hair products, she had everything going against her. She was female, she was Black and her parents had been enslaved. But Walker was able to exploit a weakness in the world of commerce: She invented hair products specialized for Black women. Her smarts, dedication and entrepreneurial spirit empowered her to become the first American woman (and African American woman) to become a millionaire all on her own.
Interesting Fact: Walker was tremendously charitable. In 1913, she donated the greatest sum of money by an African American to build a YMCA in Indianapolis in 1913. She also gave generously to the NAACP and other organizations striving for the rights and equality of African Americans.
2. Coco Chanel 
The famed fashion staple "the little black dress" would not exist were it not for Coco Chanel. The French fashion mogul whose designs sent the 1920s into an elegant spin started as a perfumer before getting into the business of sleek suits and dresses that highlighted sophistication, pearl accessories and professionalism. Her accomplishments are particularly outstanding given that she had a rough start to life after being placed in an orphanage following the death of her mother.
Interesting Fact: In the 1930s, the Great Depression forced Chanel to close her previously successful shops. 
Make Your Money Work Better for You
3. Myrna Loy
Starting out in film with bit parts in feature movies, Myrna Loy could have stayed in the background of Hollywood, but instead, she persevered to become one of the first actors to seamlessly transition from the era of silent cinema to sound. But she didn't stop there. During World War II, she collaborated with the American Red Cross and then became a representative to the United Nations Educational, Scientific and Cultural Organization. But that wasn't enough for her — Loy was also an advisor and officer with the National Committee Against Discrimination in Housing, among other organizations fighting for equality. All the while she maintained her acting career and snagged a Life Achievement Oscar decades later.
Interesting Fact: Loy was set up by studios for a successful career but with a terrible caveat: She was tokenized as the "dream wife." Instead, she became a dream worker. 
4. Rosie the Riveter
The most compelling fact about Rosie the Riveter is that she's mostly a fictitious person — with the identity of the woman who inspired her still uncertain. But who said our heroes had to be totally real? As the face of a campaign engineered to recruit women for defense roles during World War II, Rosie helped close the gender gap in the U.S. aircraft industry, motivating more than 300,000 women to work in the U.S. aircraft sector, accounting for 65% of the industry's labor force.
Interesting Fact: Though we're not sure who the muse of Rosie the Riveter is, it's most likely  Naomi Parker Fraley, a worker at the Naval Air Station in Alameda, California, who wore the soon-to-be-iconic polka dot bandana. 
5. Lucille Ball
If you're in comedy (no matter your gender) and don't idolize Lucille Ball, you probably should not be in comedy. Launching her career as an actress, Ball was a B-movie star in the 1940s and didn't rise to iconic prominence until the 1950s, when "I Love Lucy" hit the air. It's now a sitcom mainstay, but at the time, the show was groundbreaking, particularly because it featured a Cuban-American co-lead, Desi Arnaz. Also noteworthy is the fact that Ball was "over the hill" for the time, making her "I Love Lucy" debut at the age of 40, and the fact that she was the first woman to head a major production studio, DesiLu.
Interesting Fact: Ball was among the first women to showcase a then jumbo taboo for TV: her pregnancy. 
Make Your Money Work Better for You
6. Mary Jackson
If you've seen "Hidden Figures," you've gotten a glimpse into the genius mind and actions of Mary Jackson, who was NASA's first Black woman engineer. In her illustrious engineering career, spanning nearly 20 years (from the '50s through the '70s), Jackson co-authored numerous research reports around the boundary layer of air that exists around airplanes. It's such mathematically and scientific high-level stuff that most people can't even begin to grasp the engineering juggernaut that was Mary Jackson. In addition to being a history-making pioneer in her field, Jackson was also a dedicated door opener for other women. When taking the role of Langley's Federal Women's Program Manager, she ushered in a new era for NASA by enlisting more brilliant women in the male-dominated industry.
Interesting Fact: In 2020, NASA named its Washington D.C. headquarters after Jackson.
7. Aretha Franklin
Hopefully, you don't need an introduction to Aretha Franklin, the Queen of Soul who dominated the '60s and '70s music scene with her virtuosic talents. Franklin, mostly self-taught, developed an interest in singing and piano playing at an early age, stealing the show at the Baptist church where her father served as a preacher by the time she was just 14 years old — the same year she became a mother for the first time. At 16 she had her second child. But in an age where you were seldom both a mother and a career woman, Franklin shattered standards. She performed at the funeral of Martin Luther King Jr. and won eight Grammys in a row, the final for her 1974 smash "Ain't Nothing Like the Real Thing." She cultivated a net worth of $80 million.
Interesting Fact: She has a brief but powerful cameo in the 1980 flick "The Blues Brothers." 
Make Your Money Work Better for You
8. Oprah Winfrey 
Talk show pioneer Oprah Winfrey overcame a lot to achieve her stance as a billionaire lifestyle guru, media mogul and philanthropist. Surviving sexual assault as a child, Winfrey left her rural Mississippi home to embark on a career in radio, starting out with the show "People Are Talking." A gifted orator and interviewer, Winfrey's show was a hit and served as a launchpad for her seminal TV program, "The Oprah Winfrey Show," in 1986. Over 30 years later, Winfrey is now practically a goddess in the business world. She has a net worth of $3.5 billion.
Interesting Fact: Oprah absolutely deplores chewing gum and has a phobia of balloons. 
9. Ruth Bader Ginsburg
The death of Ruth Bader Ginsburg (RBG) in 2020 brought women around the world to their knees. Few people have been as persevering, smart and relentless as RBG, who was appointed to the U.S. Supreme Court in 1993. Ginsburg didn't just break through the glass ceiling — she built a ladder for other women to break through, too. Holding fast to her beliefs that the law was gender-blind and that equal rights among all are non-negotiable, Ginsburg won a number of cases before the Supreme Court that paved the way for women's equality in the workplace and beyond. In 1999, she won the American Bar Association's Thurgood Marshall Award for her work in civil rights and gender equality.
Interesting Fact: She was born with the first name "Joan." Ruth was her middle name.
10. Michelle Obama
The first African American first lady maintains a few job titles: She's a lawyer, a writer and an advocate for education, including international adolescent girls' education. Obama famously said in a commencement speech at the City College of New York, "Never view your challenges as obstacles." With Barack, Michelle Obama boasts a net worth of $70 million.
Interesting Fact: Her 2018 memoir, "Becoming," sold more than 10 million copies within five months after it debuted. 
More From GOBankingRates