Trump and 9 Other Republicans Who Gave Money to Biden and Harris

6 min Read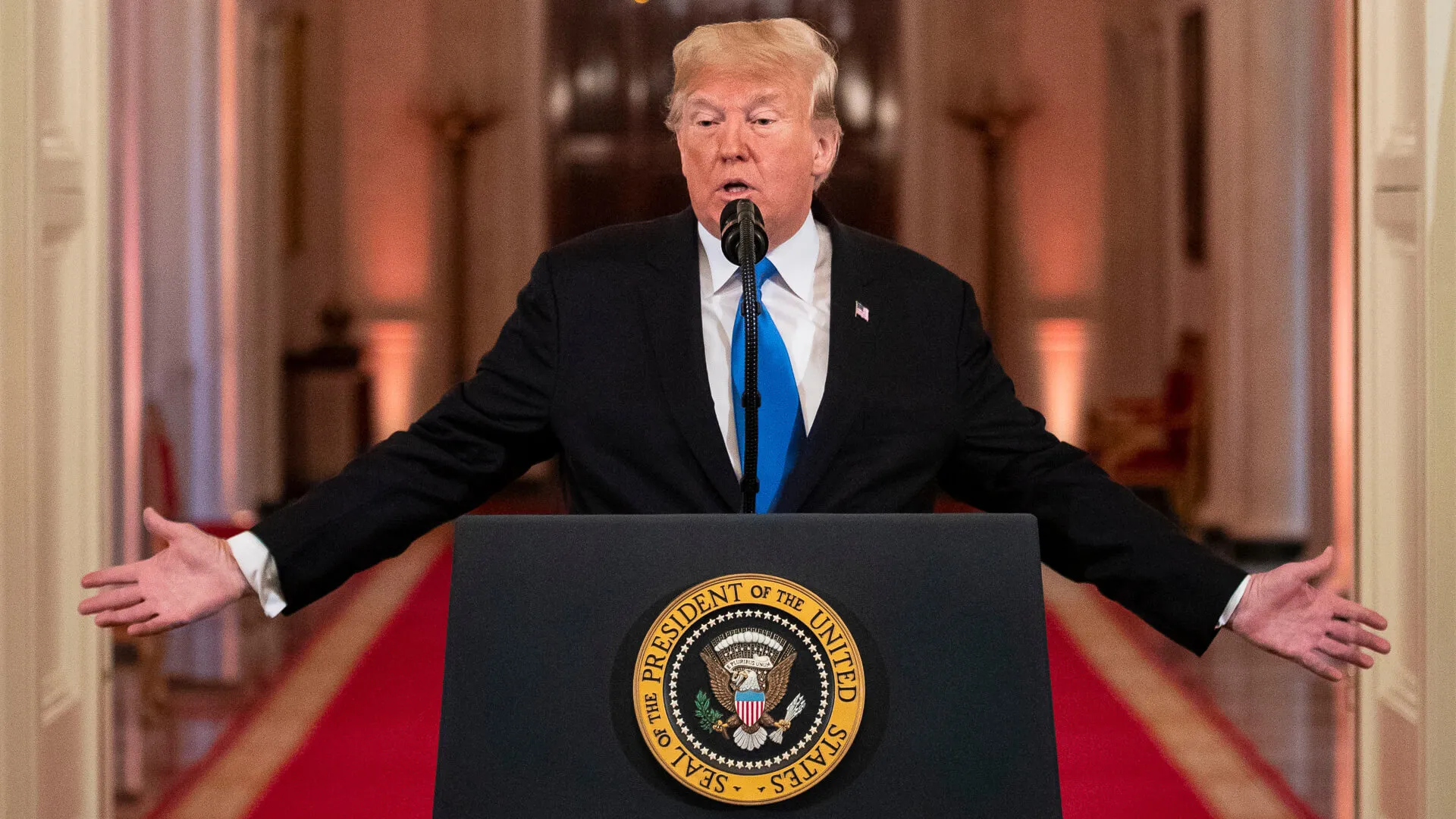 Former President Donald Trump is not a fan of the Biden/Harris administration; he's called President Joe Biden a "wacko" and Vice President Kamala Harris a "monster" as well as a "super liberal wack job." One would think that his disgust with these Democrats runs long and deep. But looks — and tweets — can be deceiving. Trump has actually supported Harris in the past, and the proof is his bank account (well, sort of). Political contribution data on the California Secretary of State website shows Trump gave $5,000 to Harris during her first campaign for attorney general in 2011 — and another $1,000 in 2013 amid her reelection. Ivanka Trump was also in on the Kamala love when in 2014, she made a contribution to Harris' reelection campaign.
See: 4 Reasons People Should Not Be Happy With Trump's Impact on Taxes
Trump giving Harris' campaign money may be the most astonishing present-day example of a Republican supporting a Democrat, but it's hardly the only one. According to research data reviewed by GOBankingRates, there are more than a few prominent Republicans who have helped finance Biden's and/or Harris' bids for office in the past — or even in the 2020 presidential election. See who has been donating to these two.
Last updated: Feb. 3, 2021
Make Your Money Work Better for You
Steven Mnuchin
Steven Mnuchin is the 77th United States secretary of the treasury as part of the Cabinet of Donald Trump. In 2016, he gave Harris' senatorial campaign $2,000.  She was the only Democrat who ran on the national level to receive money from Mnuchin that cycle, Roll Call reported.
In the News: Republicans Meet With Biden To Try To Lower Stimulus Checks to $1,000
John Negroponte
John Negroponte, a Republican career diplomat and the first director of National Intelligence — appointed by former President George W. Bush in 2005 — sent $788 Biden's way. According to donation figures shared on OpenSecrets, Negroponte provided the funding in February 2020. He gave to other Democratic candidates this year, too, including Gretchen Driskell and Roger Dean Huffstetler.
Check Out: 10 Rich Politicians Who Caught COVID-19
Meg Whitman
Former Mitt Romney campaign member and Republican candidate for the governor of California in the 2010 election, Meg Whitman is looking pretty blue, in the political sense. The ex-CEO of eBay and current CEO of Quibi, Whitman has given a total of $147,600 to Biden and the DNC. That's a lot of money, certainly — but somehow less so when one remembers that she touts a net worth of $5.3 billion.
Ray LaHood
Former Illinois Congressman Ray LaHood confirmed in August 2020 that he was endorsing Biden, saying that he admired his leadership after working with him during President Barack Obama's first term. LaHood served as U.S. secretary of transportation at that time. He handed over $1,250 to Biden.
Make Your Money Work Better for You
Susan Molinari
Former New York Congresswoman Susan Molinari is practically New York GOP royalty, succeeding her father — Guy Molinari — in the U.S. House of Representatives. But the Republican lobbyist has made a hard left in her political journey, declaring her support for Biden at the 2020 Democratic National Convention. She also pledged her support financially, donating $2,800 to Biden.
Mickey Edwards
Mickey Edwards was a member of Congress for 16 years, serving on the House Budget and Appropriations Committees and as a chairman of the House Republican Policy Committee. In a September 2020 opinion piece for Roll Call, Edwards, along with former Rep. Charles Djou, spoke out against Trump, criticizing his "childish name-calling, crude behavior and immature narcissism." Edwards gave the Fair Fight, a democratic PAC, $1,000.
Gordon Humphrey
In an August op-ed for New Hampshire Union Leader, former Sen. Gordon Humphrey declared, "I was a lifelong Republican until Donald Trump came along…" He went on to condemn Trump for  "spewing meanness and nastiness everywhere, dividing us one from another, insulting women — even dishonoring my friend John McCain's wartime heroism." Humphrey put his money where his mouth was and gave Biden $3,600.
Alan Steelman
Businessman Alan Steelman was a Republican congressman from Texas in the early to mid-1970s, but his loyalties appear to have veered since then. In 2019, he donated $1,000 to Biden. And back in 2016, he tossed Hillary Clinton $250 — so it looks like his 2019 blue streak is part of a greater pattern.
Republicans Who Endorsed Biden
Here's an additional look at a list of Republicans who endorsed Biden. At the time of reporting, GOBankingRates did not have any data verifying that they were financially backing the Democratic ticket — but an endorsement by these GOP bigwigs might have paid off at the polls more than any dollar donation could.
Cindy McCain
John Kasich
Colin Powell
Miles Taylor
Christine Whitman
Carly Fiorina
Francis Rooney
Charlie Dent
Chuck Hagel
Michael Hayden
William Webster
Jeff Flake
John Warner
Steve Bartlett
William Clinger, Jr.
Tom Coleman
Charles Djou
Wayne Gilchrest
Jim Greenwood
Bob Inglis
Jim Kolbe
Steve Kuykendall
Jim Leach
Connie Morella
Mike Parker
Jack Quinn
Claudine Schneider
Christopher Shays
Peter Smith
Jim Walsh
Bill Whitehurst
Dick Zimmer
Mark Salter
Rick Snyder
William F. Weld
More From GOBankingRates
Photos are for representational purposes only.
Methodology: GOBankingRates reviewed The New York Times article, "All the Republicans Who Won't Support Trump" and cross-referenced the list of high-profile Republicans named with OpenSecret's donor lookup database to learn how many have given money to Democratic nominee Joe Biden and/or vice presidential nominee Kamala Harris. For each Republican who has donated to Biden and/or Harris, GOBankingRates found their (1) former position/Republican affiliation; (2) who they donated to; and (3) how much was donated. GOBankingRates also used Politico's "Awkward: How Trump's past donations could haunt 2020 Dems" as a source for donation information. All data was collected on and up to date as of Oct. 6, 2020.
About the Author