8 Richest Kids in the World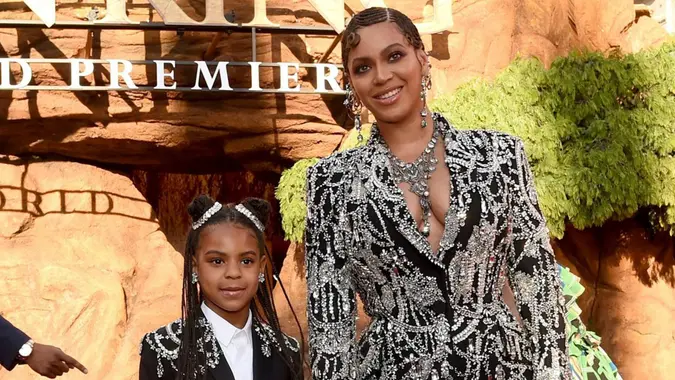 Chris Pizzello/Invision/AP / Shutterstock.com
When you hear the term "rich kid," you might think of someone born with a silver spoon in their mouth — an heir to a fortune. While that may be true in many cases, some of the richest kids in the world are also busy making their own piles of wealth. Entrepreneurship, celebrity appearances, modeling, YouTube channels, sponsored posts and retail deals are all ways young people can rake in millions.
Here are the top eight richest kids in the world and where their wealth comes from. 
Princess Charlotte of Cambridge: $5 Billion
Princess Charlotte is the middle child of Prince William and Princess Kate. While it's been reported by Marie Claire that the 8-year-old is expected to get a job rather than being a full-time working royal, it's not because she is lacking in net worth. Instead, her parents are eager to help Charlotte and her elder brother, Prince George, avoid the "heir and spare" complex that Prince William and Prince Harry had to deal with.
As of now, Princess Charlotte does not have a job, and she also has not received her inheritance, so her net worth is determined by her value to the U.K. economy in terms of her ability to drive billions in sales, according to Reader's Digest of Australia.
Prince George Alexander Louis: $3.6 Billion
Nine-year-old Prince George is the eldest child of William and Kate, third in line to the British throne. Just like his sister, Charlotte, his net worth is determined by his value to his country's economy and his ability to drive billions in sales.
Blue Ivy Carter: $720 Million
Blue Ivy Carter, age 11, is the eldest daughter of singer Beyoncé and rapper Jay-Z. Besides her trust assets and investments and her inheritance, which make up the bulk of her net worth, Blue Ivy has production and songwriting credits to her name, which equal royalties. She wrote a song, "Brown Skin Girl," for a 2019 soundtrack album to Disney's live "The Lion King: The Gift." Plus, she narrated the audiobook version of "Hair Love."
Make Your Money Work Better for You
Stormi Webster: $410 Million
Five-year-old Stormi Webster is the eldest child of makeup magnate Kylie Jenner and rapper Travis Scott. Like Blue Ivy, Stormi has trust assets and investments that make up the bulk of her net worth. However, Stormi's mom, Kylie, has teased that Stormi is close to launching her own brand, which means that the little girl's net worth will likely grow by leaps and bounds.
North West: $375 Million
North West, age 9, is the eldest child of Kim Kardashian and Kanye West. The bulk of North's net worth is made up of trust assets and investments; however, the youngster is also busy building her own brand, which means her net worth will likely grow exponentially. North's mother, Kim, has trademarked North's name in various areas, including entertainment, toys, advertising and cosmetics. Additionally, North has film credits to her name — the latest being a voice actress for the 2023 film "Paw Patrol: The Mighty Movie."
Vlad and Niki: $286.75 Million
Child YouTubers Vladislav and Nikita Vashtekov are ages 10 and 7, respectively. Their parents are Sergey and Victoria Vashketov, who run over 20 YouTube channels. Their sons' YouTube channel is known as Vlad and Niki and has 97.5 million subscribers. The boys' net worth is estimated at over $286 million, but it could be higher. Not only do they have one of the most successful YouTube channels, but they also have brand and licensing deals for toys and games.
Ryan Kaji: $100 Million
Eleven-year-old Ryan Kaji began his path to YouTube stardom with his channel Ryan ToysReview. Now his channel is called Ryan's World and has 34.8 million subscribers. Ryan's estimated net worth is $100 million — partly from YouTube earnings and partly from the product licensing of over 5,000 Ryan's World items, including toys and action figures. The family also markets over 100 self-produced items and has an original series deal with Hulu and a TV show on Nickelodeon.
Make Your Money Work Better for You
More From GOBankingRates