Shark Tank Star Still Wonders if $66 Million Deal Was 'Fluke,' Says 'Imposter Syndrome' Might Be Key to Success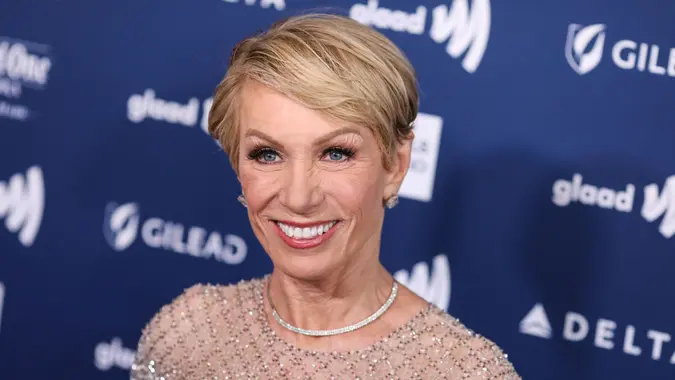 Image Press Agency/NurPhoto/Shutterstock / Image Press Agency/NurPhoto/Shutterstock
Imposter syndrome, that nagging feeling of self-doubt and incompetence, is a trait Barbara Corcoran looks for when she wants to work with startups. Corcoran, an entrepreneur and investor on ABC's "Shark Tank," says she wants to work with people who have ideas and insecurities because they're more likely to succeed than someone who thinks they know it all.
"The more successful someone is, the more self-doubt they have, because that's what drives them," Corcoran, 74, said at Fiverr's Bridge the Gap webinar in March per CNBC Make It. "I've never met a secure person who was a stellar star."
Corcoran herself experiences feelings of imposter syndrome, noted CNBC Make It. After selling The Corcoran Firm for $66 million in 2001, she still wonders if the deal was "a fluke, a lucky break," she said.
Corcoran argues that this trait is a strength, not a weakness. On "Shark Tank," she looks for competitors who are mostly insecure because they have ambition and work twice as hard. She's not the only "Shark Tank" investor who feels this way.
Make Your Money Work Better for You
"All the Sharks have imposter syndrome," billionaire entrepreneur and investor Mark Cuban said at SXSW last year, as reported by CNBC Make It.
According to professors Morela Hernandez and Christina Lacerenza, after studying high-achieving professional women in the 1970s, psychologists Pauline Rose Clance and Suzanne Imes came up with the term imposter syndrome to describe these feelings of self-doubt. Clance and Imes described it as "an internal experience of intellectual phoniness."
Take Our Poll: How Much Salary Would Buy You Happiness?
Research suggests 25% to 30% of high achievers may suffer from imposter syndrome, according to Psychology Today, and around 70% of adults may experience it at least once during their lifetime.
More From GOBankingRates
Make Your Money Work Better for You