65 Splurges of the Filthy Rich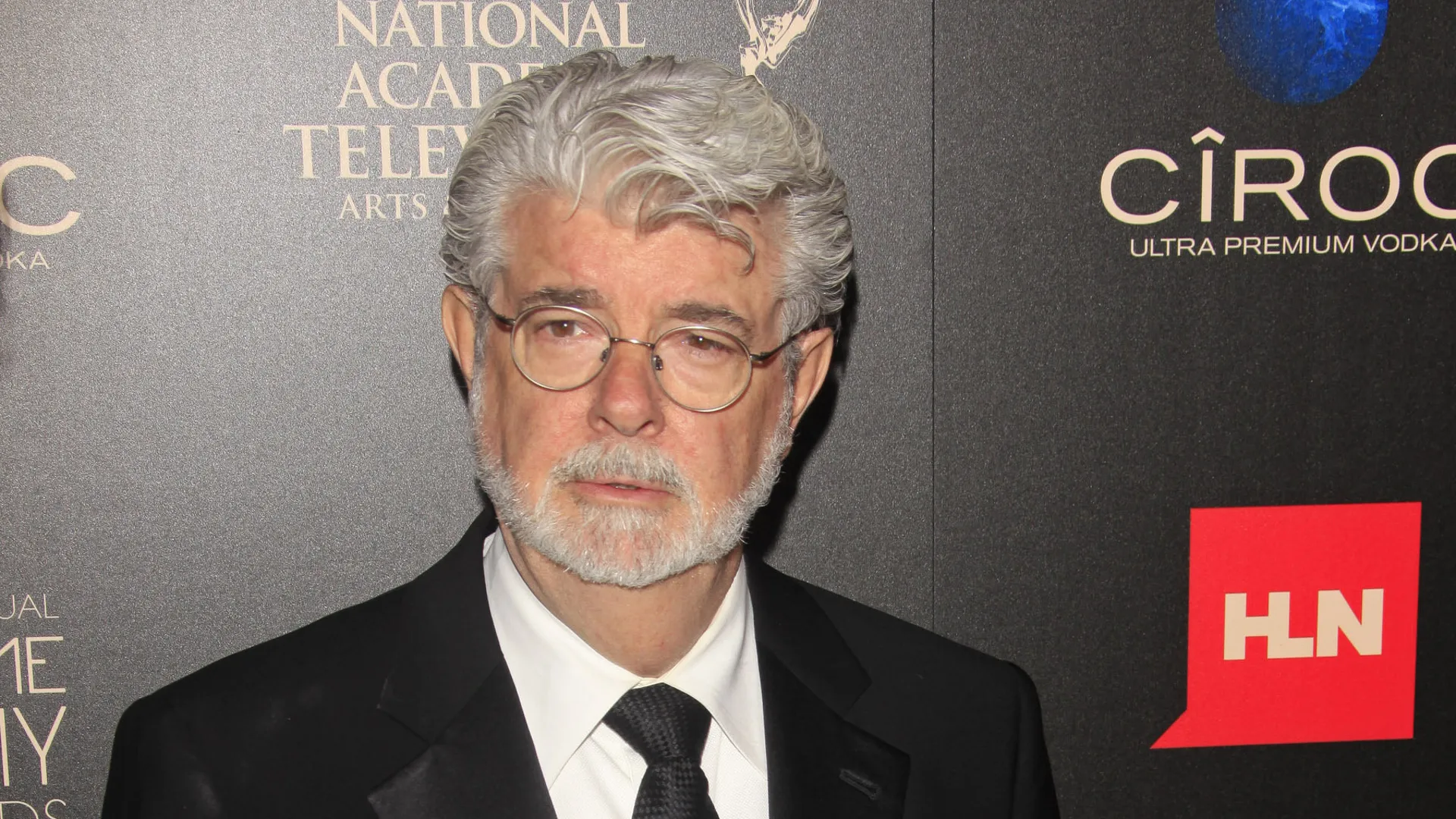 Everyone has fantasized about living the celebrity life. From expensive vacations to lavish homes and vehicles, you can probably think of numerous ways to spend your hypothetical riches. However, some celebrity purchases are a little less traditional.

See: 
From dental decorations to doggie mansions, you have to see what it costs to live like the extremely wealthy.
Gwyneth Paltrow: $350 T-Shirt
Gwyneth Paltrow's lifestyle website Goop often features products the star can't live without. In an article showcasing her favorite T-shirts, the actress highlighted a $350 jersey top that "has the spirit of a T-shirt, but it's fancy enough to wear to a dinner party." The shirt's final sale was set at $105 prior to it being sold-out on Goop, so the price was slightly less outrageous but still more than the average person might spend on a T-shirt.
Chrissy Teigen: $370 Stretch Mark Serum
When Chrissy Teigen was pregnant with her first child, she went to great lengths to prevent stretch marks on her belly, which included frequent applications of a special serum that costs $370 an ounce. "La Mer The Concentrate saved my life. I'm constantly 25 minutes late to everything because my lotion regimen is that long. I put it everywhere," Teigen told Allure.
Make Your Money Work Better for You
Oprah: $399.99 Hair Dryer
Oprah's philanthropy efforts get a ton of attention, but it's her annual "favorite things" list that people wait for all year, many of which aren't cheap. So it's no surprise she favors a $399.99 hair dryer. "This Dyson hair dryer — with its speedy airflow, heat control for minimal damage, quiet motor and three magnetic attachments — gets the job done super fast and is worth every penny," she said on her website.
Kim Kardashian: $595 Slide Sandals
The hot summer months usually call for flip-flops, unless you're a super-rich celebrity. With Kim Kardashian's net worth, there's no way she buys bargain sandals. In July 2016, Kardashian was seen strolling about Los Angeles in a pair of $595 Givenchy mink fur and rubber slides, featuring dyed mink from Finland and a rubber sole for comfort.
Shaquille O'Neal: $1,000 a Week on Apps
Basketball superstar Shaquille O'Neal might just have an app for everything. "I honestly spend about $1,000 on apps a week — real money," Shaq told The Wall Street Journal. Still, that's pennies to the former Los Angeles Lakers great, who's worth a whole lot more now thanks to his successful business ventures off the court.
Jennifer Lopez: $1,235 Overalls
Jennifer Lopez might still be "Jenny from the block," but her shopping habits have likely changed since she was living in the South Bronx. The singer-slash-actress was spotted in September 2019 wearing white overalls that looked simple but came with a hefty price tag. The overalls, designed by Brunello Cucinelli, cost $1,235, Wonderwall reported.
Make Your Money Work Better for You
Bono: $1,500 Plane Ticket for His Hat
U2 frontman Bono might be famous for his charity work, but that doesn't stop him from making his own lavish splurges. He once paid to have his hat flown first class from London to Italy for $1,500, according to The Insider. The hat reportedly ended up being moved from its first-class seat into the cockpit next to the captain so it wouldn't get crushed.
Bono — and his hat — can afford the expensive international trip as U2 continues to make a fortune.
Gigi Hadid: $2,000 Manicure
Supermodel Gigi Hadid stunned fans when she stepped out on the 2016 Met Gala red carpet with chrome fingernails to match her futuristic gown. KISS Nails, the creator of Hadid's custom talons, told Teen Vogue the manicure featured hidden crystals and cost $2,000. Three crystals were placed underneath each nail "for an element of surprise," said manicurist Mar y Soul. That's nearly as surprising as the price tag.
Kate Middleton: $2,350 Stroller
You can expect that any royal baby is going to roll in style. When Prince George was born in 2013, he was seen cruising the streets in a $2,350 Silver Cross Balmoral Pram. The stroller features a reclining hood, matching protective apron, leather harness and chrome shopping basket, according to Us Weekly.
Ben Affleck: $2,500 Bathroom Rug
When you have money to spare, you might end up getting tricked out of a whole lot of it. Star Crush, a celebrity blog, reported that "Argo" director Ben Affleck was swindled into purchasing a $2,500 rug during a trip to Turkey because the salesman told him, "Your wife will love you for it."
Make Your Money Work Better for You
Chris Brown: $2,500 Toy Car
Chris Brown bought his daughter three miniature luxury cars for her birthday, TMZ reported. Brown, an avid car enthusiast, ordered specific models that matched his own sports cars: a Range Rover and two Lamborghinis. Each car cost a reported $2,500 and came with leather and suede interiors, custom rims and working headlights, but the site reported Brown "got the hook up" and paid less.
John Legend: $2,500 Cheese Wheel
Singer-songwriter John Legend surprised wife Chrissy Teigen with an early 2015 Christmas present — a gigantic wheel of cheese. Teigen shared a picture of her "lifetime dream" on Instagram, saying the whole thing made her "emotional." She didn't reveal the price of the gift, but HuffPost estimated the cost at about $2,500.
Kelly Rowland: $5,200 Baby Bathtub
Beyoncé's former Destiny's Child bandmate and BFF Kelly Rowland purchased a $5,200 baby bathtub for her in anticipation of Blue Ivy's birth. The Washington Post reported that the bathtub is studded with Swarovski crystals.
Charlie Sheen: $6,500 Baseball Tickets
What's a celeb to do when they just want a chance to catch a fly ball from one of their favorite players? They rent out an entire section of the baseball stadium, of course. Sports Illustrated reported that the former "Two and a Half Men" star was so determined to catch a home run that he purchased 2,615 seats behind the left-field fence at Anaheim Stadium so he and three friends could catch a Cecil Fielder homer. The $6,500 investment didn't pay off though — Sheen and his buddies went home with nothing.
Make Your Money Work Better for You
Mila Kunis: $7,000 Diamond Facial
Celebs need to stay camera-ready at all times, so keeping their skin luminous can come at a high cost. Daily Mail reported that Mila Kunis paid $7,000 for an HD Diamond and Ruby Peel, which uses crushed rubies and diamonds to exfoliate the skin. Kunis' esthetician, Scott-Vincent Borba, said, "I always [do this] on her skin, neck, decollete, arms and the back of her hands — anything that will be possibly showing with her dress."
Madonna: $10,000 Monthly on Holy Water
Even though Madonna has a staggering net worth of $850 million, spending $10,000 still seems a touch excessive. In 2008, Today ran a story that the "Material Girl" singer and her family of five only drink specially blessed Kabbalah water, which costs about $5 a bottle.
Courteney Cox: $12,000 Bicycle
She's one of the world's most famous friends, and it looks like she's one of the best, too. When Courteney Cox found out her pal and former co-star Jennifer Aniston wanted to start bike riding, she went out and purchased her a $12,000 bicycle, a source told The Sydney Morning Herald. The Chanel bike features eight speeds, weighs 36 pounds and comes with a quilted leather saddlebag and seat with the Chanel logo.
Justin Bieber: $15,000 Rose-Gold Grill
Pop icon Justin Bieber is not afraid of spending money. In 2017, the widely popular singer paid a staggering $15,000 for a custom-made rose-gold grill decorated with pink sapphires, according to The Cut. Popular in hip-hop culture, the grill was designed by Los Angeles-based jeweler Gold Tooth God.
Make Your Money Work Better for You
Daniel Radcliffe: $17,000 Mattress
Many people say that a quality mattress is worth the investment. When it comes to how much you actually should spend for a good night's sleep, however, opinions vary. For "Harry Potter" actor Daniel Radcliffe, the answer is $17,000. That's how much the former child actor spent on a custom-made Savoir mattress to ensure he rests easy, according to People.
Leonardo DiCaprio: $18,000 Chanel Bag
Leonardo DiCaprio has a big heart to match his big bank account. The Oscar winner and philanthropist dropped over $18,000 on a Chanel bag during The Heart Fund gala in Cannes, reported People magazine. Rumor has it the bag was a gift for his mother — the star purchased a different Chanel bag for her at the same event the year before.
Manny Pacquiao: $20,000 Shopping Spree
Manny Pacquiao has used his big boxing paychecks to splurge on himself and his friends. The athlete treated 50 of his friends to a shopping spree at Nordstrom, letting his pals buy whatever they want, TMZ reported. Pacquiao — who spent $20,000 on the shopping spree — treated himself too, buying a pair of Ferragamo shoes.
Ivanka Trump: $22,000 Travel Wardrobe
Buying new clothes for a vacation isn't out of the ordinary, but Ivanka Trump took her spending to another level when she made an official state visit to the U.K. with her father, former President Donald Trump, in the summer of 2019. Her wardrobe for the three-day visit cost $22,000, AOL reported. Ivanka's most expensive look included a Carolina Herrera trench gown worth $10,990.
Make Your Money Work Better for You
Katie Holmes: $24,000 Playhouse
Looks like Suri Cruise was at the forefront of the tiny house movement. In 2012, the Daily Mail reported Katie Holmes bought then-6-year-old Cruise a $24,000 playhouse for Christmas. The Grand Victorian Playhouse, created by Sweet Retreat Kids, was complete with running water and electricity.
Paris Hilton: $25,000 Designer Dogs
In 2015, socialite and TV personality Paris Hilton forked over $25,000 for two teacup Yorkie puppies, according to Cosmopolitan magazine. One was reportedly a gift for her mom, and the other was a companion for her existing dog.
Blake Lively: $25,000 Stove
During a tour of her new home in Bedford, New York, Blake Lively showed off her custom blue La Cornue range, which can cost in the neighborhood of $25,000 or more. An avid cook, Lively had long dreamed of owning one of the custom ovens. "I learned about La Cornue when I was going to school in the south of France … I thought: One day I'm going to have that!" she told Elle Decor.
Victoria Beckham: $33,000 iPhone
Victoria Beckham, aka Posh Spice, spent over $33,000 on a Stuart Hughes-designed iPhone, made with 150 grams of 24-karat gold, according to Us Weekly. Rumors circulated that the luxury accessory was a "push present" from David Beckham after the birth of their daughter, Harper, but Beckham's rep told the magazine, "She's had the phone for ages. Nothing new."
Tinie Tempah: $37,500 Fly Nikes
How much would you spend to look like your favorite movie character? If you're Tinie Tempah, the answer is $37,500, according to TMZ. That's how much the British rap star paid out for a pair of "Back to the Future II" limited-edition Nike shoes in 2011.
Although it might sound outrageous to spend that much on shoes, TMZ reported that the money benefited the Michael J. Fox Foundation for Parkinson's Research.
Make Your Money Work Better for You
Drake: $50,000 on Adult Entertainment
Rapper Drake made headlines when he "made it rain" at a strip club in North Carolina, throwing $50,000 worth of bills on stage at Cameo Nightclub. Photos published by TMZ showed the 33-year-old Canadian star throwing bills in the air until the floor of the club was covered. Allegedly, rapper Bleu DaVinci chipped in an additional $25,000 for a total of $75,000 in bills.
Rachel Hunter: $50,000 Minimansion for Her Dogs
Many people adore their pets, but not everyone can afford to give them their own mansions. Supermodel Rachel Hunter had a Le Petit Maison dog-sized mansion made for her pups.
The house, which was a replica of her own domicile, included carved front doors and window flower baskets, according to Forbes. Le Petit Maison custom dog houses are reported to cost as much as $50,000.
Katy Perry: $50,000 Date Night
Katy Perry's extravagant spending was for a good cause in this case. The singer paid $50,000 for a date with her now-fiance Orlando Bloom at a charity auction benefiting those affected by the Woolsey wildfire. A woman had bid $20,000 for the opportunity, but Perry topped that offer to score a date with her man, E! News reported.
Beyoncé: $80,000 Barbie
When the daughter of one of the highest-paid singers in the world turns 1, a little birthday cake and a few balloons won't cut it. Beyoncé and Jay-Z are one of the richest celebrity couples around, and they reportedly spent $200,000 on Blue Ivy's first birthday, according to HuffPost. This included $30,000 on costumes, jewelry and toys for the guests, $95,000 on pink and white roses, a $2,400 cake and, yes, $80,000 on a custom-made, diamond-encrusted Barbie doll for a very lucky little girl.
Make Your Money Work Better for You
Lewis Hamilton: $100,000 Guitar
Racecar driver Lewis Hamilton bought a custom gold-leaf Fender Stratocaster guitar owned by Prince for a whopping $100,000, the Los Angeles Times reported. Prince used the guitar on his "Welcome 2 America Live" tour in 2010 and 2011.
Kendall Jenner: $100,000 Vintage Car
In a 2016 "73 Questions" video interview with Vogue, Kendall Jenner, who became a multimillionaire by age 21, revealed that her biggest splurge was a vintage car. Jenner owns several vintage cars and calls her collection "a weird addiction."
She didn't specify which car was her biggest splurge, but E! Online reported she owns a 1961 Corvette Convertible worth $100,000.
Chad Johnson: A $100,000 Semitruck
Former NFL star Chad Johnson once bought a custom truck for $100,000. The "super truck," which was actually a semi, got an estimated 6 to 9 miles per gallon, according to the Daily Mail.
Jessica Simpson: $100,000 Motorboat
Singer-turned-million-dollar fashion designer and entrepreneur, Jessica Simpson might have won over her then-boyfriend and former Dallas Cowboys Tony Romo when she shelled out $100,000 to purchase a motorboat for him, according to Zimbio.
Simpson, who is currently worth $200 million, is now married to former NFL player Eric Johnson. The couple has three children.
Alfonso Soriano: $100,000 One-of-a-Kind Wheels
Seven-time All-Star baseball player Alfonso Soriano purchased a blue Hummer H2 and spent more than $100,000 getting it customized, according to sports blog Busted Coverage. It had his name engraved on the hood — since removed — and included a wall of high-end speakers and was painted the same shade of blue inside and out. In 2012, fans of the athlete and vehicle alike had the chance to buy the vehicle on eBay for $36,000, according to the website.
Make Your Money Work Better for You
Miley Cyrus: $133,500 Car for Her Dogs
Miley Cyrus loves her dogs — a lot. So much so, she purchased a $133,500 Range Rover Sport just for her furry friends to ride in. "They're free to jump around, leave their hairs [all] over it, scratch it and have their blankets in there," a source told The Daily Star. "Miley even joked that if she dies the Range Rover will go to them."
Mike Tyson: $140,000 Bengal Tigers
Mike Tyson is one celebrity with a reputation for spending money, or at least he was before he declared bankruptcy in 2003. Among the more notable of his high-end purchases: two white Bengal tigers costing $140,000 total, according to The Washington Post. He also spent $125,000 per year for an on-call animal trainer.
Lil Wayne: $150,000 Diamond Dental Work
Lil Wayne made a dramatic fashion statement in 2009 — dental fashion, that is. In an interview with Jimmy Kimmel, the rapper said he spent $150,000 to encase his teeth in gold and diamonds. He also confirmed to the talk show host that they were indeed a permanent fixture and not removable.
David Beckham: $158,000 Monthly Summer Rental
Malibu is a haven for the rich and famous when the summer season heats up. In 2011, David Beckham and his family rented a Malibu estate for just over $158,000 a month. The seven-bedroom retreat sits on a "generous 180 feet of bluff overlooking Malibu's widest premiere dry sand beach," according to Zillow. Tenants can take in unobstructed views of the Pacific Ocean, and gray whales frequently come close to the shore as they migrate along that part of the coast.
Make Your Money Work Better for You
Tom Cruise: $200,000 Sonogram Machine
Tom Cruise was so ecstatic about the impending birth of his daughter, Suri, that he purchased his very own sonogram machine. In a 2005 interview with Barbara Walters, he revealed he had purchased the machine to monitor the pregnancy.
Ashton Kutcher: $200,000 Tickets to Space
Forget flying first class or even in a private jet — flying by spacecraft is the new luxury mode of air travel. Ashton Kutcher originally coughed up $200,000 for a flight into space via Virgin Galactic's SpaceShipTwo. The tickets are now selling for $250,000 a piece, according to CNN. These flights are still in the testing phase, but once Kutcher completes a "space tourism" trip, he can officially add "astronaut" to his resume.
Jay-Z: $250,000 Bubbly
Jay-Z — rapper, mogul and husband to Beyoncé — famously spent $250,000 on champagne in 2011, according to People. He reportedly purchased several bottles of Armand de Brignac champagne, aka Ace of Spades — which Forbes said retails for $300 per bottle. The rapper also tipped the staff of Miami's Fontainebleau Hotel $50,000, according to People.
Jay-Z purchased the Armand de Brignac champagne brand for an undisclosed sum in 2014, according to CNBC. However, Forbes reported that he owned an interest in the company several years prior.
Nicolas Cage: $270,000 Dinosaur Skull
Nicolas Cage is infamous for his rather bizarre taste in collectibles. The Oscar-winning actor won a Tyrannosaurus bataar skull at a 2007 auction. He outbid Leonardo DiCaprio, paying $276,000 for the 67-million-year-old artifact, which the star later returned when it was revealed the skull was actually stolen property.
Make Your Money Work Better for You
Lady Gaga: $340,000 Michael Jackson Memorabilia
Lady Gaga revealed on her Twitter account that she purchased 55 pieces of Michael Jackson memorabilia and reportedly spent hundreds of thousands of dollars to acquire them. Some of her purchases included Jackson's "Bad" tour jacket, which sold for $240,000, and one of his crystal-encrusted white gloves, which sold for more than $100,000.
Elton John: $391,000 Flowers
In 2000, Elton John revealed that he had spent more than $391,000 on flowers in less than two years, according to BBC News. When asked about his outrageous celebrity splurge, John answered, "I have no one to leave the money to. I'm a single man. I like spending my money." Now that the singer is a husband and father of two, perhaps he's changed his tune.
Kylie Jenner: $432,000 Diamond-Studded Handbag
A good portion of Kylie Jenner's billion-dollar fortune sits in her closet. The young mogul shared a tour of her handbag closet on YouTube, which includes an entire shelf of Hermes Birkin bags. Birkins start at around $9,000, but special editions can be priced much higher — including Jenner's Himalayan crocodile Birkin bag, priced at $432,000 — likely the most expensive Birkin ever offered for sale, according to Vogue. The bag features Nilo crocodile skin and 18-karat white gold hardware studded with white diamonds.
Mariah Carey: $600,000 Baby Grand Piano
In 1999, Mariah Carey spent more than $600,000 on a white baby grand piano that once belonged to Hollywood starlet Marilyn Monroe. The piano, which now rests safely in Carey's possession, first belonged to Monroe's mother. Carey has been very candid about how she identifies with Marilyn Monroe — she even named her daughter after the iconic star.
Make Your Money Work Better for You
Kanye West: $750,000 Gold-Plated Toilets
It's probably not shocking to learn that Kanye West makes outrageous purchases, home decor not excluded. Inspired by a trip to Versailles, West had four Louis XIV-style gold-plated toilets installed in his Bel Air Mediterranean estate for a staggering $750,000, Forbes reported.
Angelina Jolie: $900,000 a Year on Nannies
Any parent can tell you that having kids is expensive. However, when you're a celebrity, the cost of raising a child skyrockets — especially if you have six of them. Forbes reported that Angelina Jolie and Brad Pitt spent close to $10 million per year when they were married on their six children, including $900,000 per year on nannies for each child. Other outrageous child care expenses included $1 million on private tutors, $96,000 on clothing and $7,000 on birthday parties.
Brad Pitt: $960,000 Painting
In 2009, Brad Pitt spent nearly $1 million on a painting by German artist Neo Rauch. The actor saw the piece, which depicts "a swirling view of a driver behind a red, Formula One-style racecar, with workers nearby carrying candy-colored hoses," at the Art Basel art fair in Switzerland, reported The Wall Street Journal.
Rihanna: $1 Million a Year on Hairstyling
Keeping Rihanna's trendsetting tresses tamed and photo-ready is a full-time job. That's why the star pays her stylist, Ursula Stephen, a reported $23,000 a week. A source told the Daily Mail, "[Rihanna] makes several appearances a week and the cost soon stacks up." It's a minor expense for the singer, who is currently worth $1.7 billion, according to Forbes.
Travis Scott: $1.4 Million Push Present
Kylie Jenner clearly has expensive taste, so rapper Travis Scott had to step it up when buying her a push present after she gave birth to their daughter, Stormi. Scott decided on a black Ferrari La Ferrari with red interiors and butterfly doors, which Jenner happily showed off on Instagram. The price for this model starts at $1.4 million, according to Car and Driver.
Tamara Ecclestone: $1.5 Million Crystal Bathtub
Maybe not the most recognized famous face, but the daughter of Formula One chief executive Bernie Ecclestone no doubt lives like one. Ecclestone spent more than $1 million to get her hands on a custom crystal bathtub. The crystal itself cost an estimated $800,000 according to Insider.
LeBron James: $1.5 Million Health & Fitness Regimen
LeBron James is arguably one of the greatest athletes of all time, and he spends the time — and money — to keep it that way. According to CBS Cleveland, the NBA star spends about $1.5 million per year to maintain his physique. That includes having a full, professional-grade gym in his house, personal trainers on call, private chefs and masseuses.
Celine Dion: $2 Million Humidifier
Part of Celine Dion's three-year deal to perform exclusively at Caesars Palace in Las Vegas included the installation of a $2 million humidifier on stage. The misting sprayer hung above her head while she performed to protect her vocal cords in the dry desert climate, according to Business Insider.
Johnny Depp: $3 Million Scattering Famous Ashes
In a countersuit against the star, Johnny Depp's former managers said the actor spent $3 million to blast the ashes of author Hunter S. Thompson out of a bespoke cannon. They also alleged that the actor spends $2 million or more per month on his "ultra-extravagant" lifestyle, which includes $30,000 per month on wine from around the world and $300,000 per month on a full-time staff of 40 people.
Diddy: $3 Million Birthday Party
Diddy spared no expense on his 40th birthday bash back in 2009, spending a reported $3 million on the affair, Page Six reported. The party featured enough champagne for all 500 of his guests, a $30,000 orchid display and silver confetti. And although dollar figures haven't been reported for his 50th birthday celebration in December 2019, it likely cost him a pretty penny as well. He had 600 guests helping him to celebrate his milestone year.
Justin Timberlake and Jessica Biel: $6.5 Million Wedding
Justin Timberlake and Jessica Biel tied the knot in 2012 in an elaborate ceremony overseas. The Southern Italy destination wedding cost an estimated $6.5 million.
Floyd Mayweather: $10 Million Engagement Ring
Not everything lasts forever, including Floyd Mayweather's engagement to Shantel Jackson. TheRichest reported that the retired boxer proposed to his former fiancee with a $10 million engagement ring, but the relationship ended in a public separation.
Kim Basinger: $20 Million Town
Kim Basinger is famous for her roles in "L.A. Confidential," "8 Mile" and other films, but fans might also remember that she bought a town in 1989. Along with a group of investors, Basinger purchased the town of Braselton, Georgia, for $20 million, according to The New York Times. However, Basinger sold the town in 1993 after filing for bankruptcy protection.
Gisele Bundchen: $20 Million Eco-Friendly Mansion
Famous supermodel Gisele Bundchen and her husband, football star Tom Brady, spent $20 million building a six-bedroom, nearly 14,000-square-foot eco-friendly home in Los Angeles. It took three years to build the megamansion, which boasts a moat, castle-like custom play area, six-car garage and wine cellar. In 2014, the couple sold the property to rapper and business mogul Dr. Dre, according to the Los Angeles Times.
Tony Robbins: $59 Million Private Jet
Curious about how Tony Robbins spends his money? When asked on a Farnoosh.tv podcast about what he splurges on, the self-made millionaire was quick to reply: "Private jets. Private flight. Extraordinary. There's nothing that changes quality of life when you travel as much as I do, as that."
In an interview with Business Jet Traveler, Robbins revealed that he recently made the leap from chartered flights to full ownership of his own vessel, a Bombardier ultra-long-range, large-cabin Global Express XRS, which costs around $59 million.
George Lucas: $100 Million Ranch
George Lucas, the movie mogul behind the "Star Wars" saga, owns a 4,700-acre California property affectionately named "Skywalker Ranch." The purchase price was $100 million. Lucas hired his own personal fire brigade to protect the property, which includes a staff of full-time firefighters, fire trucks and volunteers, Business Insider reported.
Lucas hasn't spent his entire fortune on himself, though. In 1991, he founded the George Lucas Educational Foundation, which emphasizes the integration of technology in K-12 education.
Donald Trump: $100 Million Private Jet
Former President Donald Trump has never been shy about his luxurious lifestyle, including his $100 million private jet. Trump bought his Boeing 747 jet from Microsoft co-founder Paul Allen. He then renovated the aircraft to include 24-karat gold seat belts, gold-plated faucets and Rolls-Royce engines, according to Business Insider.
More From GOBankingRates
Taylor Bell and Gabrielle Olya contributed to the reporting for this article.