10 Top Luxury Rentals in Florida

5 min Read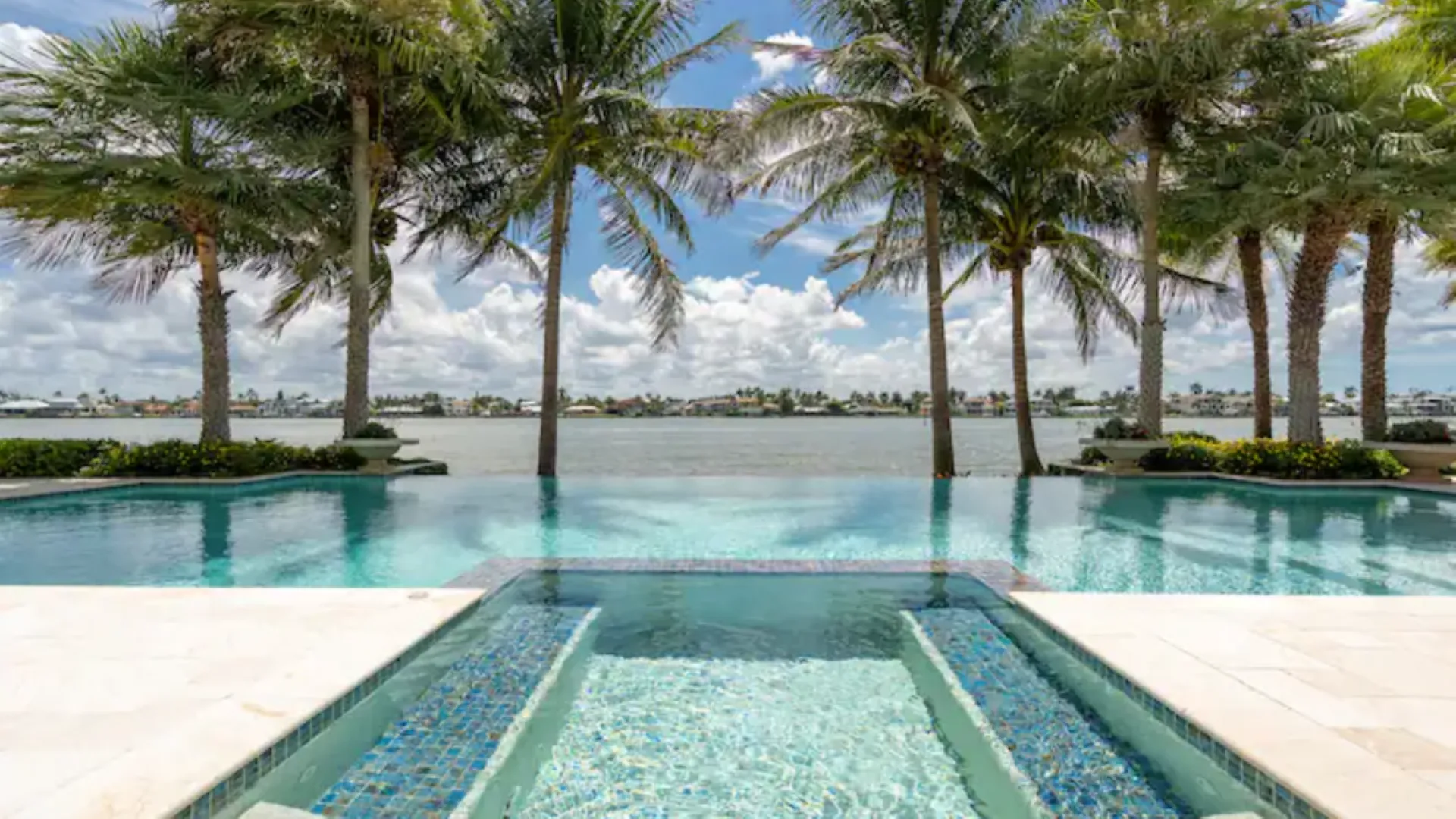 From big cities to tropical beaches to quaint hideaways, Florida is a something-for-everybody state, which is why it has been known as America's premier vacation destination for generations. No matter your style, Florida is an especially enticing place to plan a trip if you have money to burn. 
The following is a look at the most exclusive and expensive rentals in the Sunshine State. They start at less than $5,000 per night and go up into the five figures; but, if you can swing it, there's no question that you'll get your money's worth in one of these posh mansions, estates and villas.
If you're looking to vacation in style, Florida is just the place to do it. Consider these ultra-luxury rentals that you can book right now for the vacation of a lifetime in a state known for sun, sand, culture, cuisine and endless good times. 
Luxury Villa in Miami Shores
Nightly rate: $4,500
Villa Maroc can sleep 12 guests in the sprawling property's six bedrooms and 6.5 bathrooms. Situated 20 minutes from South Beach, the sleek, modern villa features glass walls, built-in bookshelves, two dishwashers, a wine cooler and a Sonos sound system. Outside, you'll find a swimming pool that's heated in the winters, an alfresco dining area and a garden within the gated property, whose palm fronds give it the feel of an oasis.
Mediterranean-Style Estate on Naples Bay
Nightly rate: $6,500
Although it's perched on the calm waters of Naples Bay, this luxury estate could easily be mistaken for a royal mansion on the Mediterranean. The huge property includes 300 feet of frontage bumping up against the bay, complete with a boat slip, and is adjacent to both a golf course and a beach.
Each of the four bedroom suites can be locked for complete privacy from the main home. Including the guest house, the estate sleeps eight. Amenities include a hot tub, infinity pool, a screened-in outdoor dining area, 11 televisions, a media room and a bar.
Make Your Money Work Better for You
Luxury Estate on Captiva Island
Nightly rate: $7,500
Thirty people can sleep comfortably in this sprawling 10,000-square-foot estate, which is situated on four acres of land. There's a heated pool, private beach access, a lit tennis court and a half basketball court. Full-time management and concierge staff coordinate your stay and serve your needs throughout your visit. 
There are 11 bedrooms and 10 bathrooms, as well as a guest house, and a golf cart is included for visitors to shuttle around the property.
Modern Villa in Coral Gables
Nightly rate: $7,500
A library, movie room and rooftop deck are all part of the package with this five-bedroom, six-bathroom newly constructed modern contemporary mansion. Dramatically cavernous, the home features 22-foot ceilings, an 11-foot custom impact glass pivot door and a custom-designed Italian kitchen. The outside of the property includes a 45-foot pool, lush landscaping and a garden. Walls of glass allow the indoor and outdoor custom lighting to blend together for an exotic and luxurious vibe.
Spanish Colonial Villa on Palm Island
Nightly rate: $10,000 
Villazzo Villa Contenta can sleep 13 guests across its seven bedrooms — the Spanish colonial waterfront villa boasts seven baths as well. Among its most luxurious features are a walk-in pool, a swim-in grotto, a waterfall, a Jacuzzi, grand piano and panoramic views across Biscayne Bay. There's a dining terrace with a barbecue, a private dock and a private hospitality manager who oversees a uniformed staff. Guests also may enjoy a gym, a pool room, a movie theater, a bar and a regulation-size volleyball court.
Hemp Mansion in Brandon
Nightly rate: $10,000
Billed as "the world's first hemp mansion," this one-of-a-kind property includes five acres of premium organic hemp. The four-bedroom, six-bathroom Tuscan-inspired mansion sleeps eight guests. Among the many amenities you'll enjoy during your stay at Villa De Hemp are two infinity pools, a spa and a 12-person movie theater.
Mansion in Lighthouse Point
Nightly rate: $10,000
This modern mansion, which sleeps eight guests in four bedrooms with four bathrooms, features an outdoor kitchen and heated pool. If natural water is more your speed, just beyond the pool lies the turquoise waters of Hillsboro Inlet. 
Guests can enjoy a covered terrace, a waterfall kitchen island and a cavernous great room. The best feature of all, however, is the rich history of the surrounding town of Lighthouse Point.
Make Your Money Work Better for You
Waterfront Mansion in Miami
Nightly rate: $10,300
The designers of this estate on the water spared no expense — every detail of the property is finished with premium materials, including Hermes blankets on every bed. Guests will enjoy an enormous collection of world-class wines, a home theater, an infinity pool with a built-in hot tub and an oversized kitchen with exclusive appliances. In total, it can accommodate 16 guests with nine bedrooms and nine bathrooms.
Hidden Valley Ranch House in Jacksonville
Nightly rate: $11,065
In the far northeastern corner of the state is Jacksonville, home of the Hidden Valley Ranch House. The mansion offers luxury furniture and appliances, a sweet tea solarium, a fully screened 80-degree pool and pet-friendly pool house, and enormous windows designed to flood the interior with natural light. Its three bedrooms and two baths can accommodate nine guests.
Luxury Miami Villa
Nightly rate: $12,000
Villa Limon is a six-bedroom, 5.5-bathroom modern-contemporary mansion in the heart of Miami. It has a pool, a home gym and direct access to South Beach. There are two formal dining areas inside and an alfresco dining area outside. The palatial villa can comfortably sleep 14 guests and is located just minutes from the city's downtown, Design District and Wynwood.
More From GOBankingRates
About the Author