Ultimate Status Symbols Only the Rich Can Afford
Private islands are a major status symbol. One South Pacific island costs $9.5M.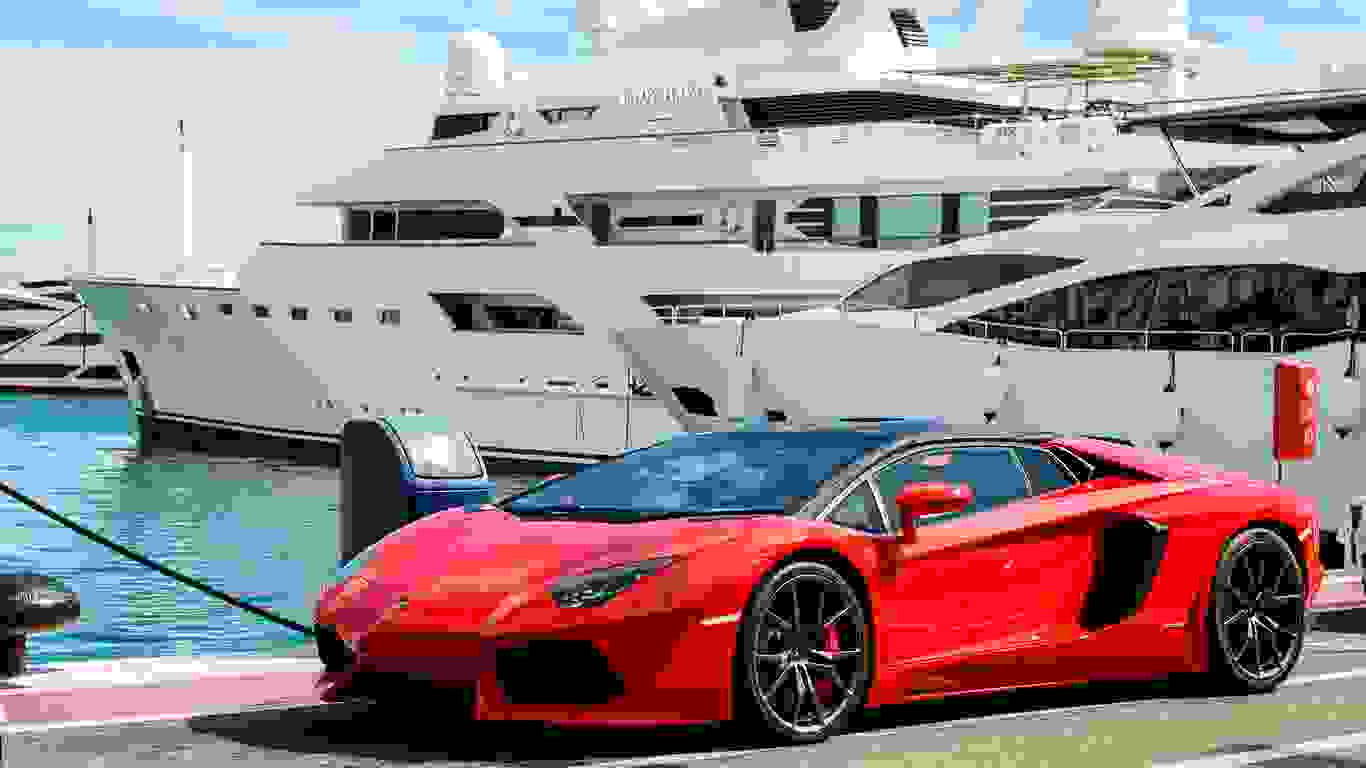 When it's time to show off their wealth, the super rich aren't afraid to shell out extra dollars for luxury goods and collectibles that are sure to turn heads. From exotic cars to designer handbags, there are a few symbols of wealth that can elicit envy or even respect among certain social circles. If you want to flaunt your status, consider acquiring at least one of these ultimate status symbols of the rich.
Make Your Money Work Better for You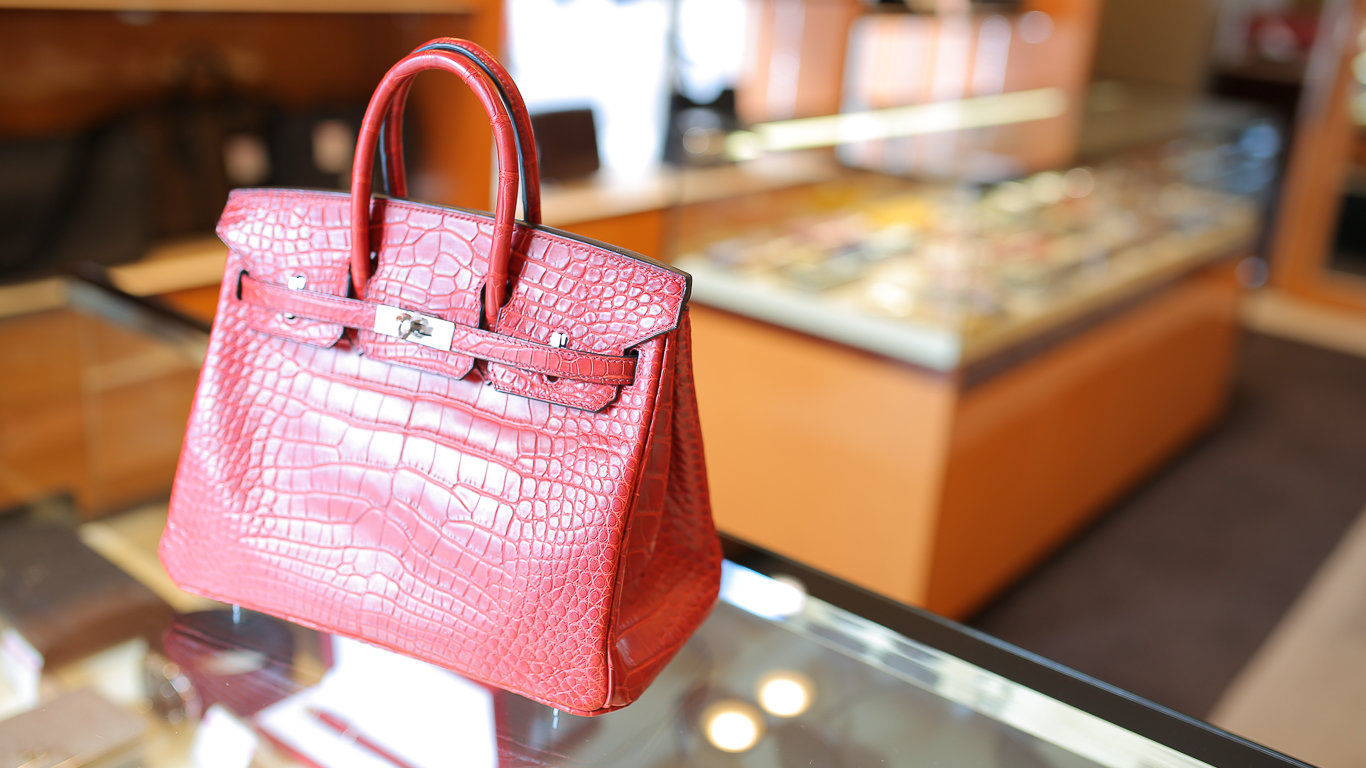 Birkin Bag
The Birkin bag, the ultimate in luxury handbags, is a designer tote made by Hermes that buyers sign up on a years-long waitlist to buy. These crocodile skin bags are a rare creation. Brand-new ones are sold only in boutiques — you have to call Hermes Paris to work with a sales associate who will locate one for you.
Plan on shelling out anywhere from $12,000 to $200,000 and up for a gently used bag outside of the boutiques. A white crocodile skin Birkin bag encrusted with diamonds sold for $300,168 at a Christie's auction in Hong Kong in 2016.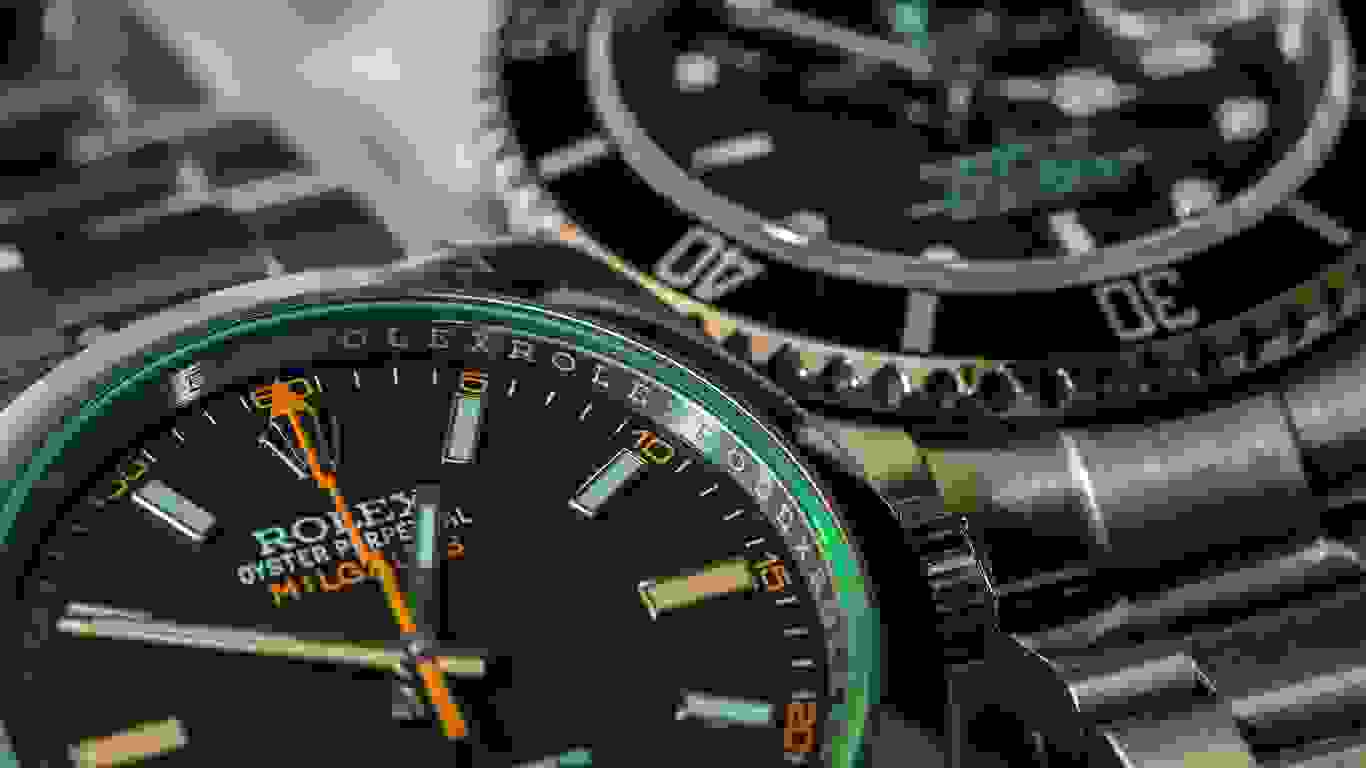 Rolex Watch
The Rolex is one of the most-recognized watches in the world. Its high price can be attributed to the cost of materials and skill required to make mechanical quartz timepieces.
It's available in dozens of different styles and configurations, but the classic watch face hasn't changed much over the decades. If you decide you want to flash your cash with a new watch, a 14-karat yellow-gold-and-leather Rolex retails for $2,493, or the Green Rolex Submariner Anniversary 16610V retails for $7,195.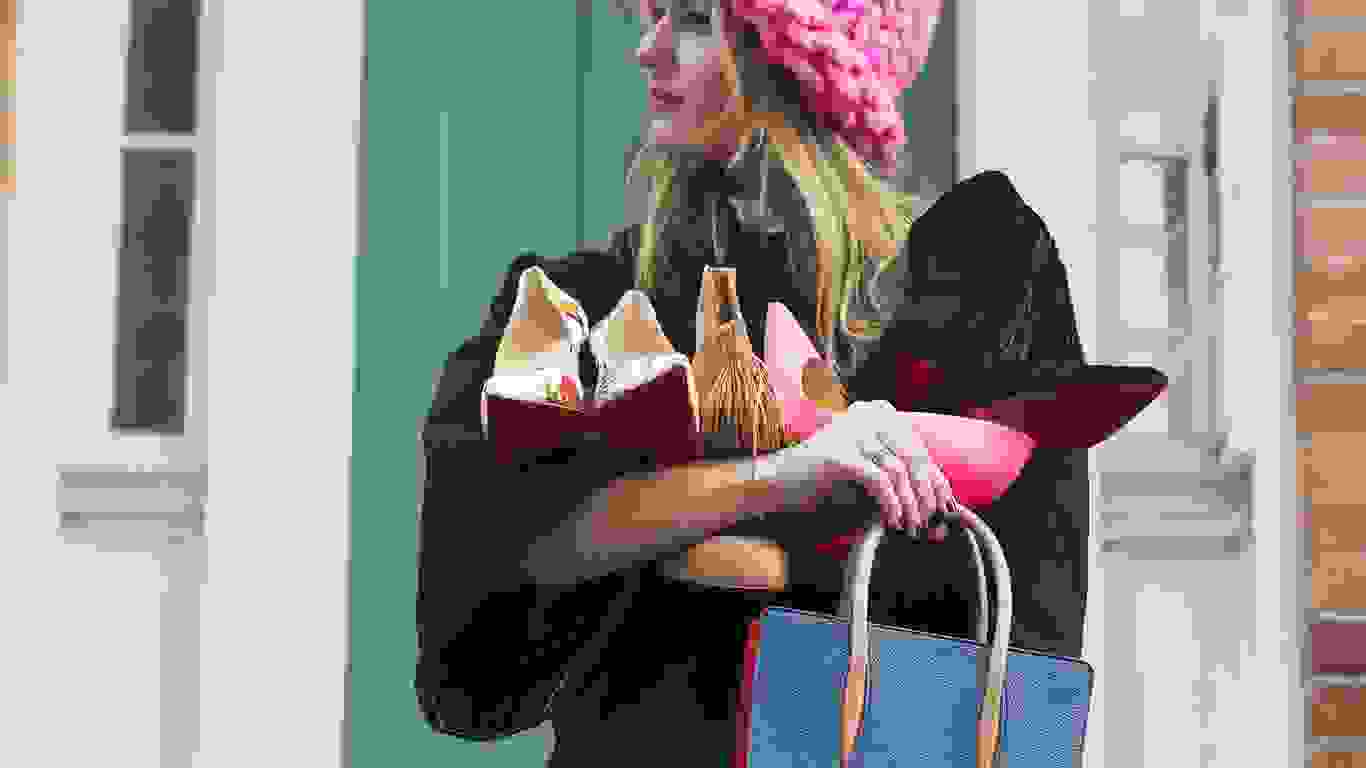 Christian Louboutin Shoes
If you're rich and don't care about saving money on shoes, you might have a pair of these in your closet. The signature red soles of Christian Louboutin shoes are hard to miss and are still a coveted buy among luxury fashion buyers. These were the shoes that brought stilettos back into the fashion circuit during the 1990s and 2000s with heel heights reaching 4.5 inches or more.
Louboutins have been named the Most Prestigious Women's Shoes by the Luxury Institute, and are available at Christian Louboutin boutiques around the world. A pair of glamorous Follies Strass mesh shoes embellished with gold Swarovski crystals costs $1,195, and the Corsankle with a wide ankle cuff costs $1,045.
Make Your Money Work Better for You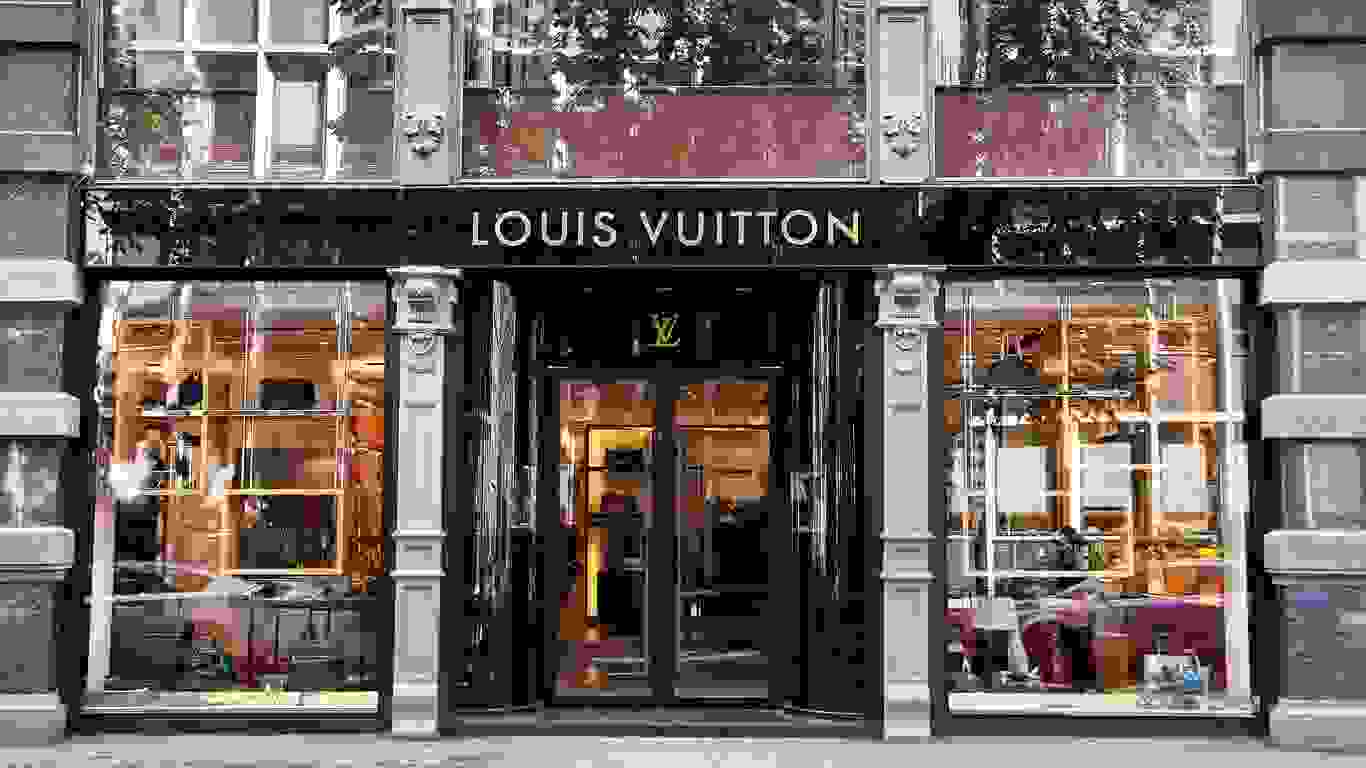 Louis Vuitton Goods
From Louis Vuitton and Fendi handbags to Marc Jacobs accessories and Benefit Cosmetics, the LVMH Moet Hennessy-Louis Vuitton SA companies cater to the tastes of the rich with a variety of luxury goods.
LVMH companies are No. 1 on the list of Top 100 luxury brands in the world, accounting for more than $21 billion in luxury good sales in 2013, according to Deloitte's Global Power of Luxury Goods 2015 report. The Louis Vuitton Montaigne MM handbag, in a rich Creme color, will run you $3,250 from LV.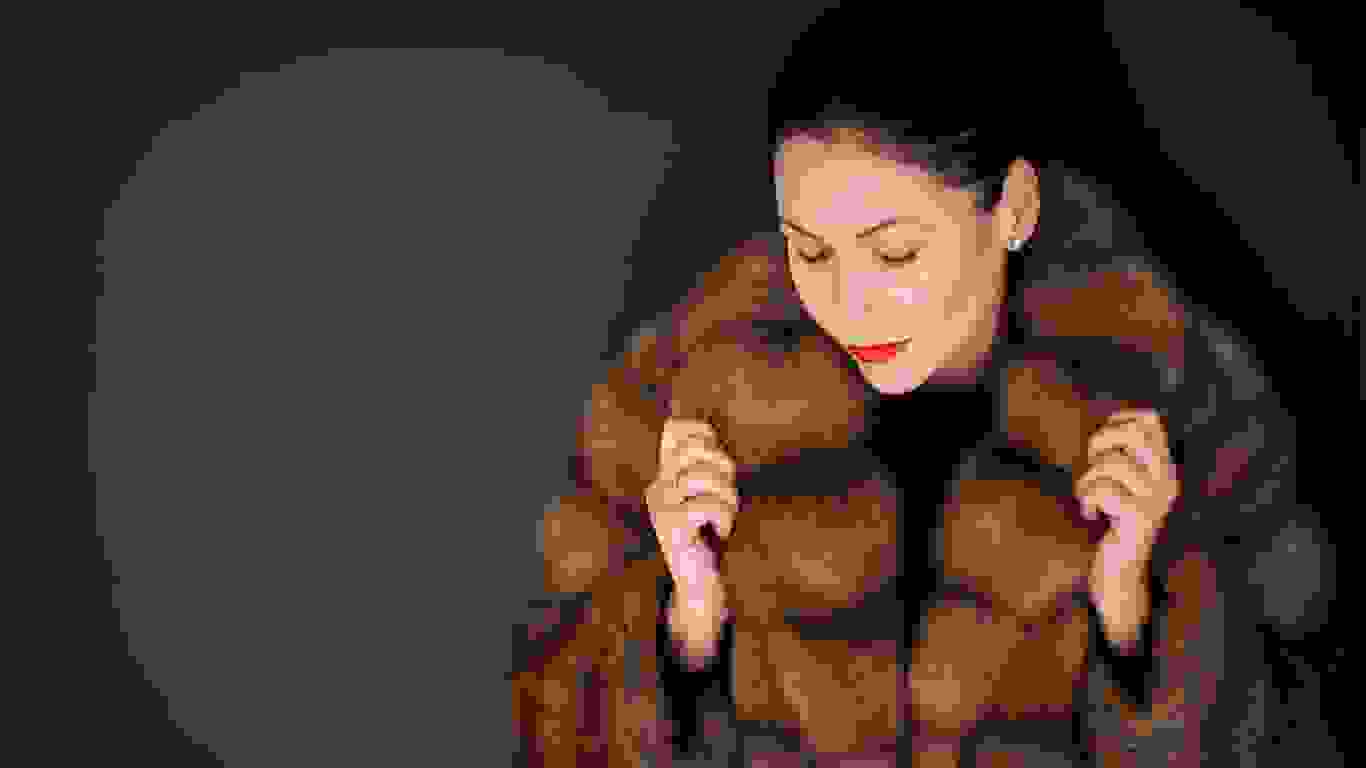 Sable Fur Coat
When it's time to get dressed for the occasion, the coat you wear over your designer ensemble shouldn't be an afterthought. Although mink fur is lustrous and soft for coats and jackets, sable fur has a denser, silkier texture.
The best sable comes from the Barguzin Valley in Russia. Since Russia has control of the sale of breeding stock for this fur, it's a highly coveted material. A Gorski sable fur coat with a natural fox collar costs $95,000.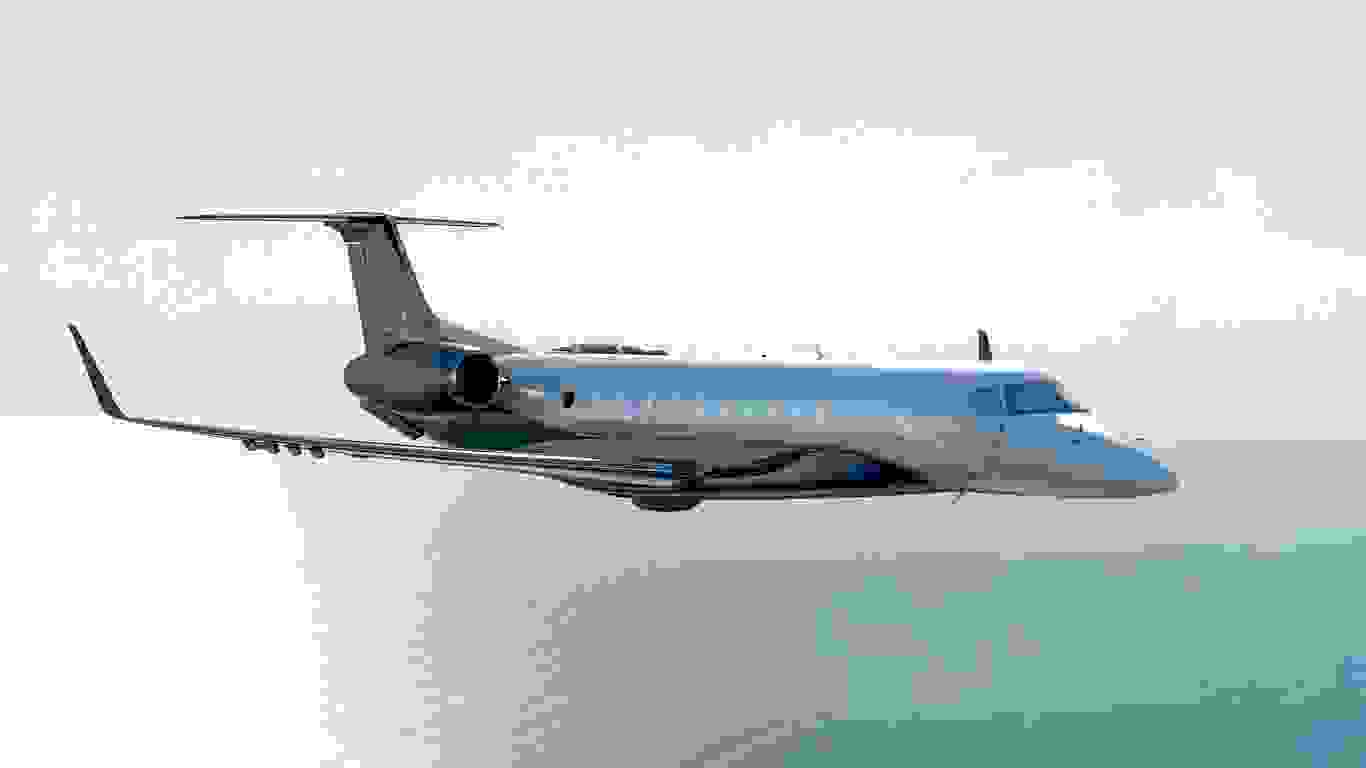 Private Jet
It's much easier to travel the world in your own private jet from a designated runway and landing strip than worry about delays and stress at the local airport. Owning a private jet can also be the ultimate statement of wealth.
When it's time to shop around for a private jet for sale, you'll need to reach out to a broker that sells new aircraft. A 2007 Hawker 850XP recently listed for $3.95 million, and a 2010 Embraer Legacy 650 was recently priced at $18 million.
See Inside: The Most Luxurious Private Jets and What They Cost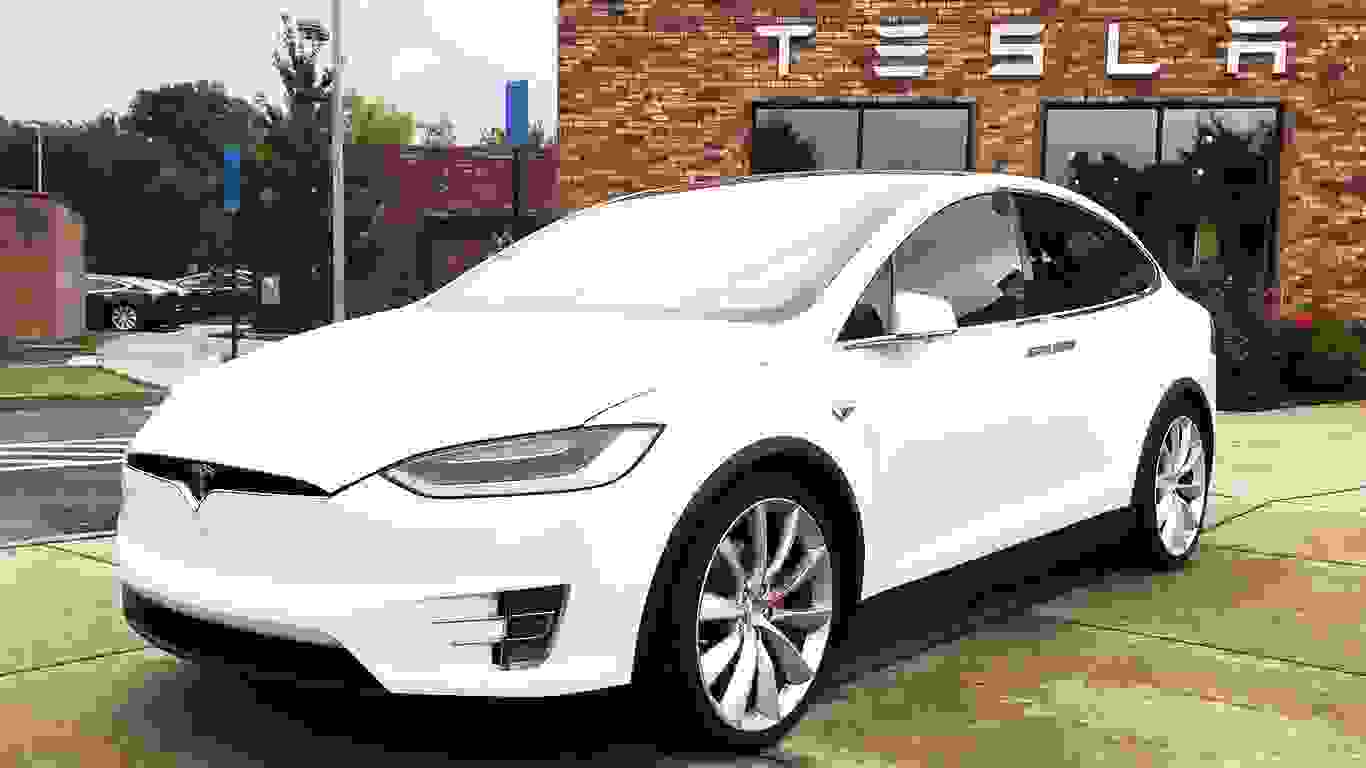 Tesla Supercar
Wealthy car enthusiasts with a commitment to being green have several options from high-end automakers — including Tesla. Supercars like the Lamborghini Aventador are the stylish, futuristic-looking head-turners that command prices starting at $402,995.
The Tesla Model X is one of the latest supercars on the market, an earth-friendly vehicle that boasts speeds of zero to 60 mph in 3.3 seconds. Falcon Wing doors and autopilot driving features make this a futuristic ride. The Tesla Model X retails for $75,200.
Make Your Money Work Better for You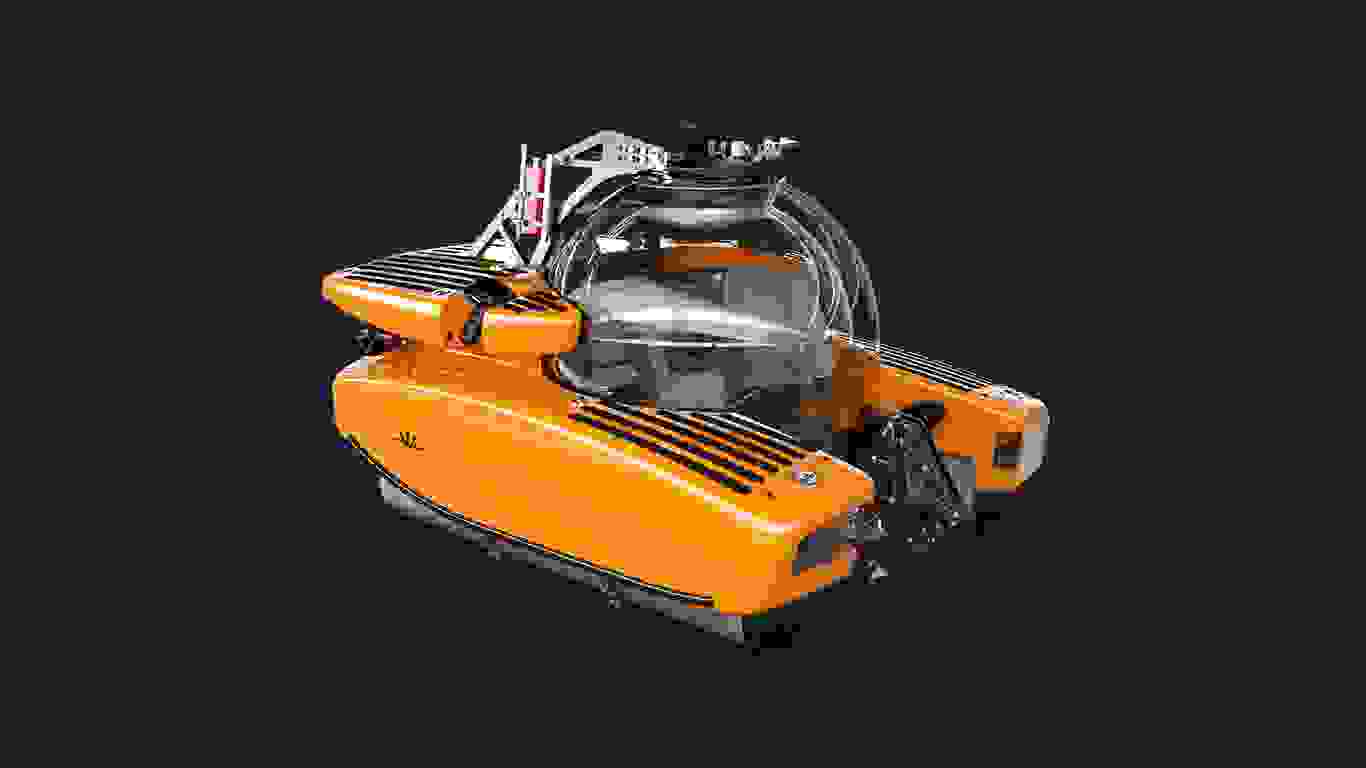 Submarine
If traveling by car, plane or boat starts to get boring, the rich have another option: going underwater. People who prefer to travel underwater can buy their own personal submarine for the ultimate ocean experience.
Submersibles can accommodate a pilot and two passengers and are designed with luxury features like air conditioning and humidity control. These submarines operate on battery power and some can provide reliable performance for up to 12 hours. The Triton 3300/3 three-passenger submersible costs just under $3 million.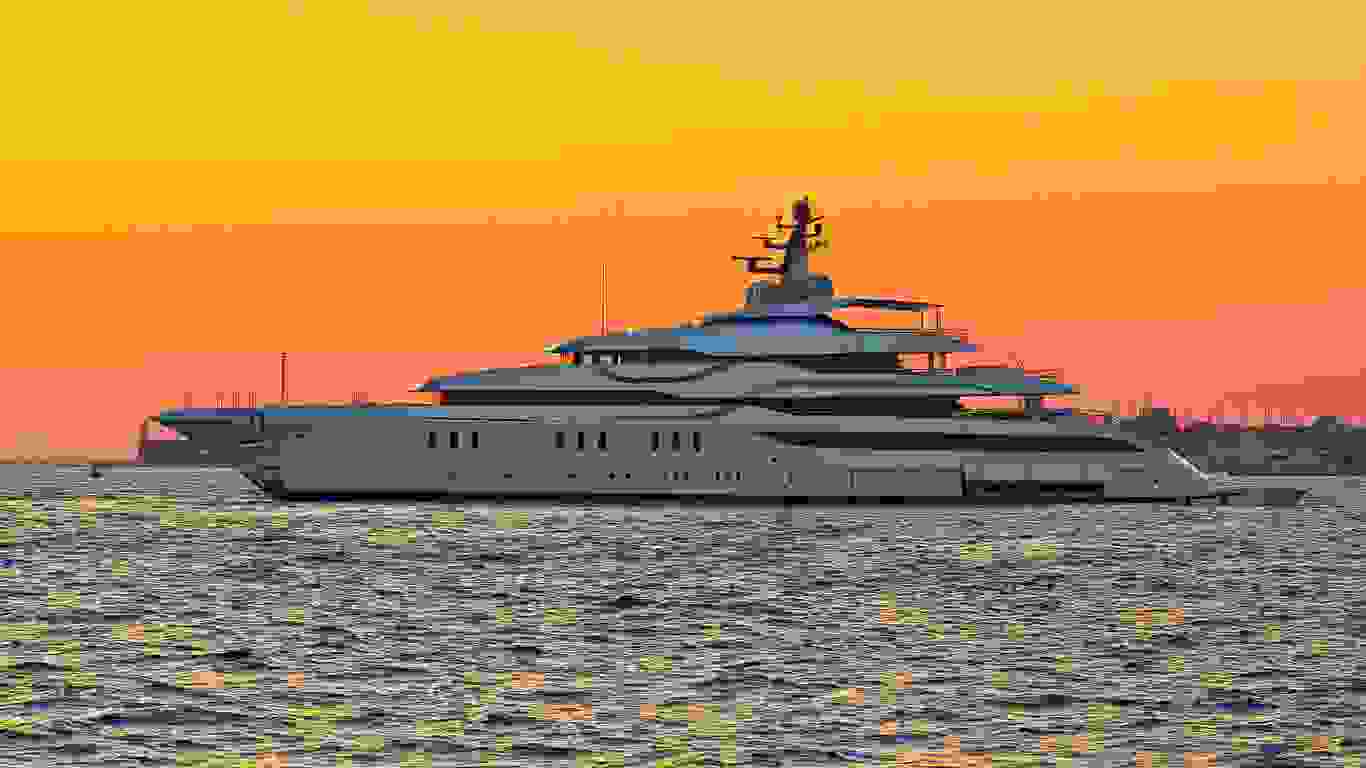 Superyacht
Extravagant dinners on the water, luxury cruises and midnight parties are a few things to look forward to on your very own superyacht. Owning a boat can be the ultimate status symbol, but you'll really turn some heads with a multi-level yacht with hotel-like amenities.
Many superyachts are furnished with high-end stereo and multimedia systems, Jacuzzis, hot and cold showers, refrigerators, mini-kitchens and bathing platforms. The Dr. No No Luxury Motor Yacht by CRN costs more than $14.7 million.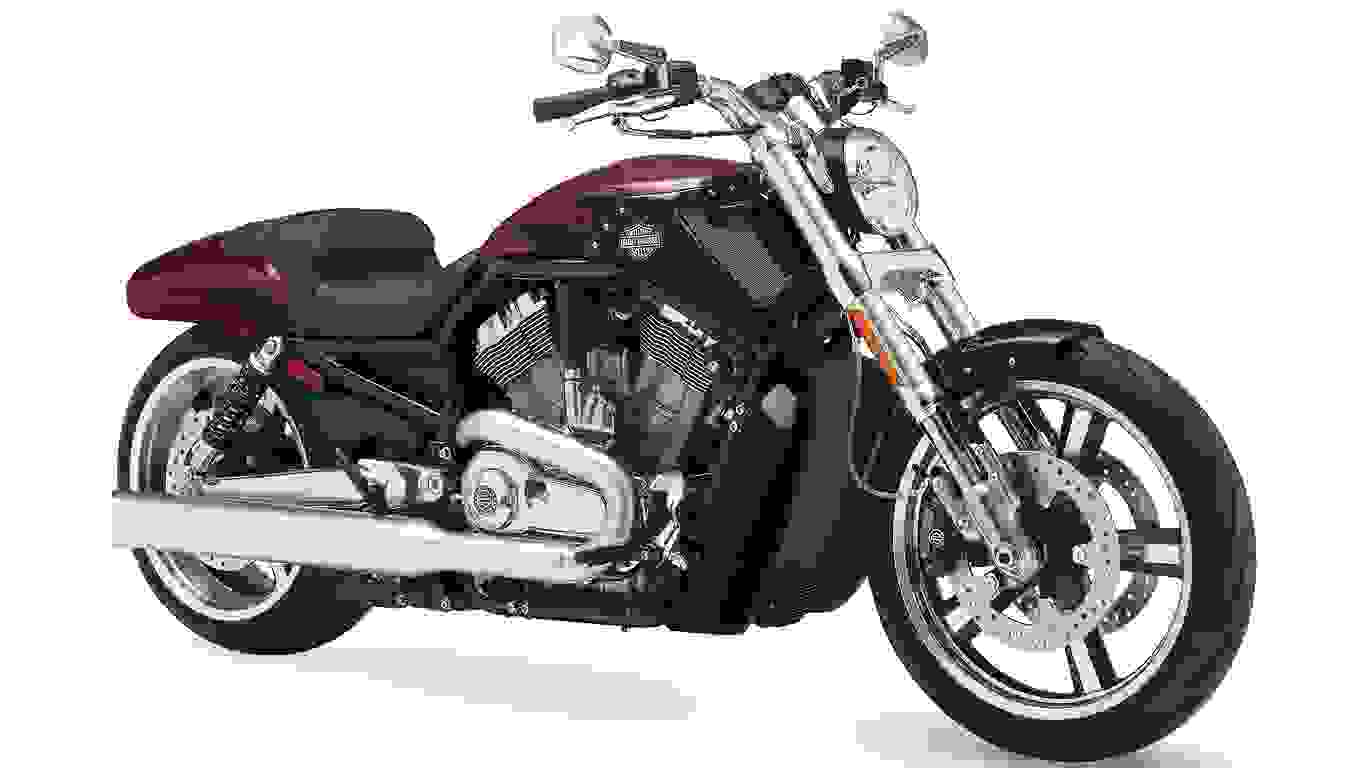 Luxury Motorcycle
Motorcycle enthusiasts won't be without a bike. But not just any motorbike will do when it comes to showing off your wealth. Hop on the Harley-Davidson V-Rod Muscle, with its sleek design and modern look, to show off your love for luxury wheels. It retails for $15,849.
Or you can really go to town with the NCR Leggera 1200 Titanium Special made with carbon fiber for a lightweight ride. The bike features a rear-mounted camera instead of a rearview mirror so you can see images on an LCD screen in front — and costs $145,000.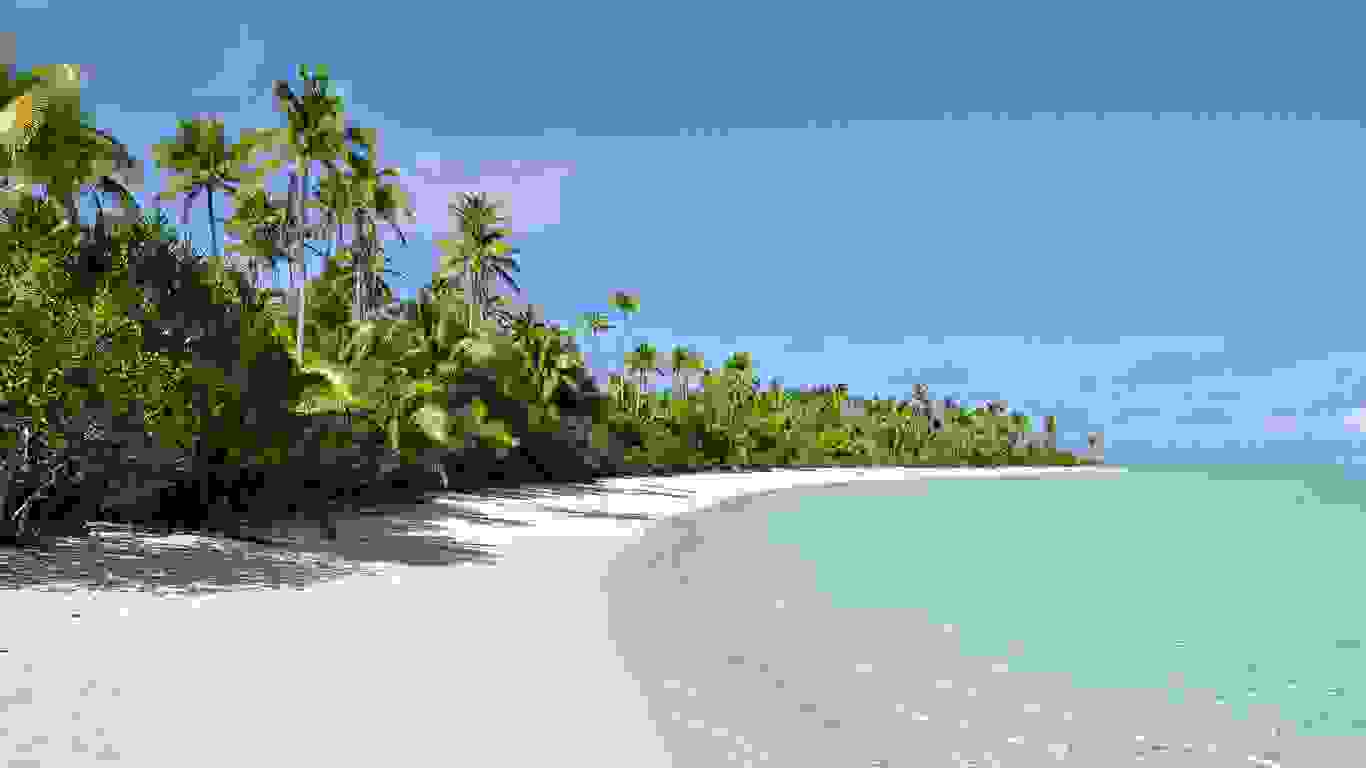 Private Island in French Polynesia
You don't need to worry about where to plan an exotic getaway when you own a piece of the the world's most beautiful destinations. Jetting off to your own private island is a reality for the super wealthy, with coveted destinations in French Polynesia, Greece, the Bahamas and Mexico.
Your luxurious retreat on a private island in the South Pacific would cost you about $9.5 million. And you'll probably use your private jet or superyacht to get to and from the island.
Make Your Money Work Better for You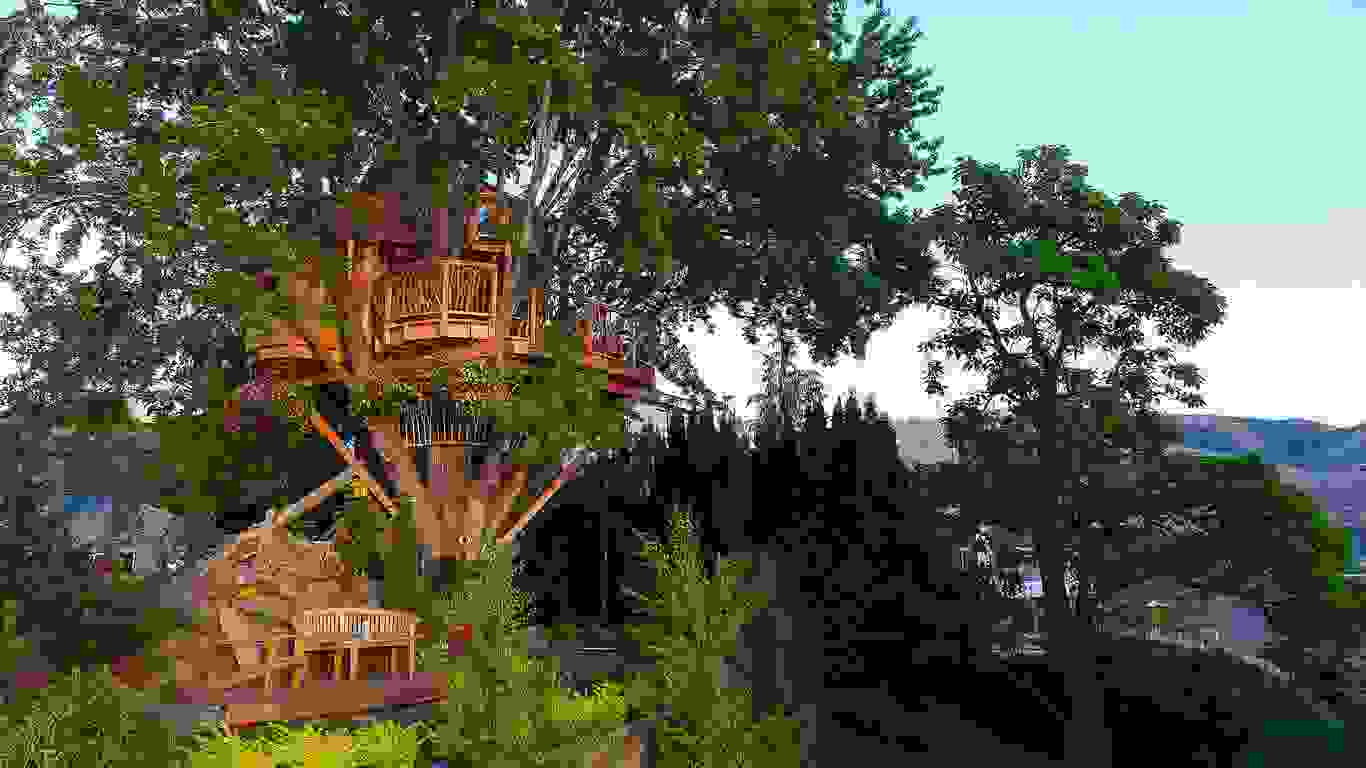 Luxury Treehouse
When money is no object, the wealthy are free to splurge on toys and experiences that remind them of their childhood — or to treat their children to some of the magic of their youth.
If you've always dreamed of living in a treehouse or just want a luxury treehouse for your backyard, you'll need to work with a custom builder to help you design the treehouse of your dreams using quality materials. Nelson Treehouse and Supply quotes the base cost of a treehouse to be $275,000 plus a custom design fee of $15,000.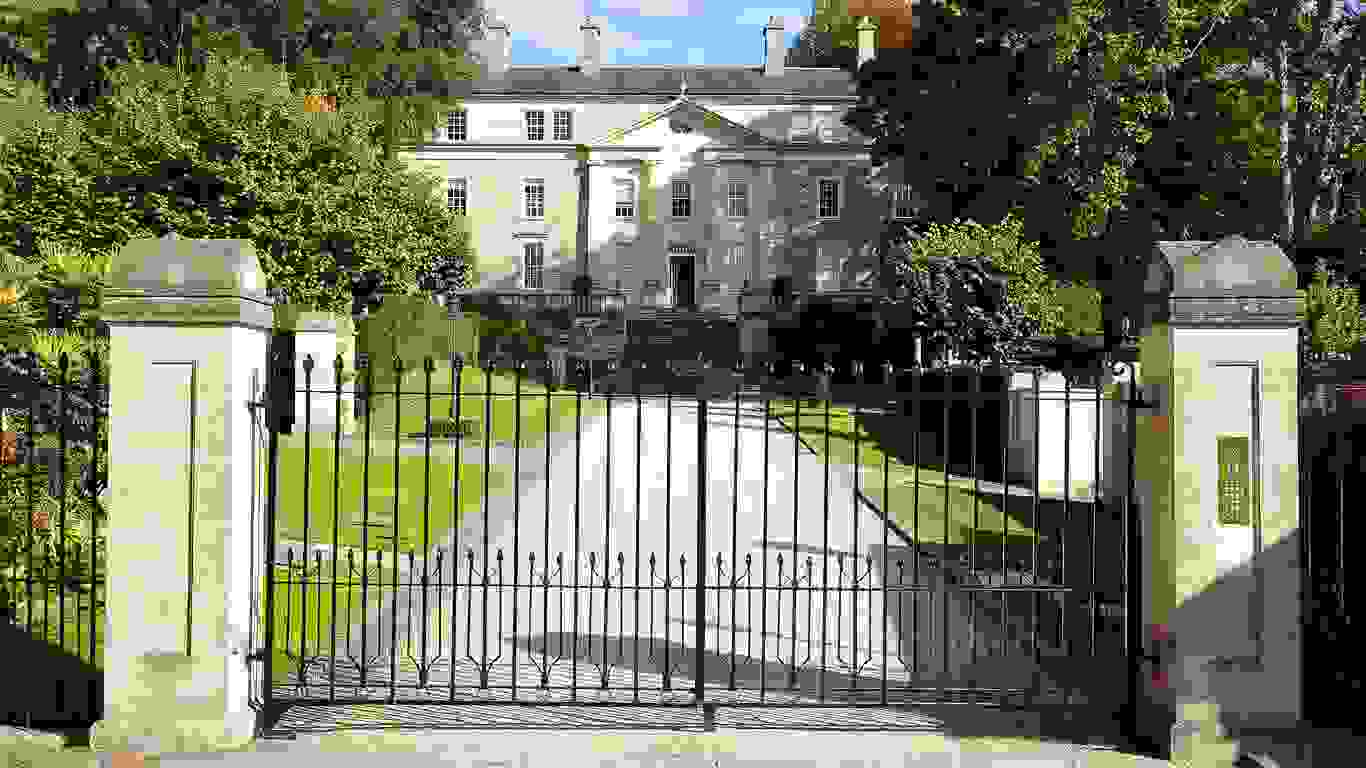 Private Estate
Making some wise real estate investments is one of the secrets to growing wealth, so it's worth considering investing in your own private estate. However, some wealthy homeowners prefer to keep their main dwelling out of the public eye, living in hidden communities that you can't find on Google Maps.
Whether you prefer more privacy or not, buying an estate property as your primary home is one of the ultimate displays of wealth and can also be a sound real estate investment. The Irvington Estate in New York State is located right near the Hudson River and costs just under $9 million.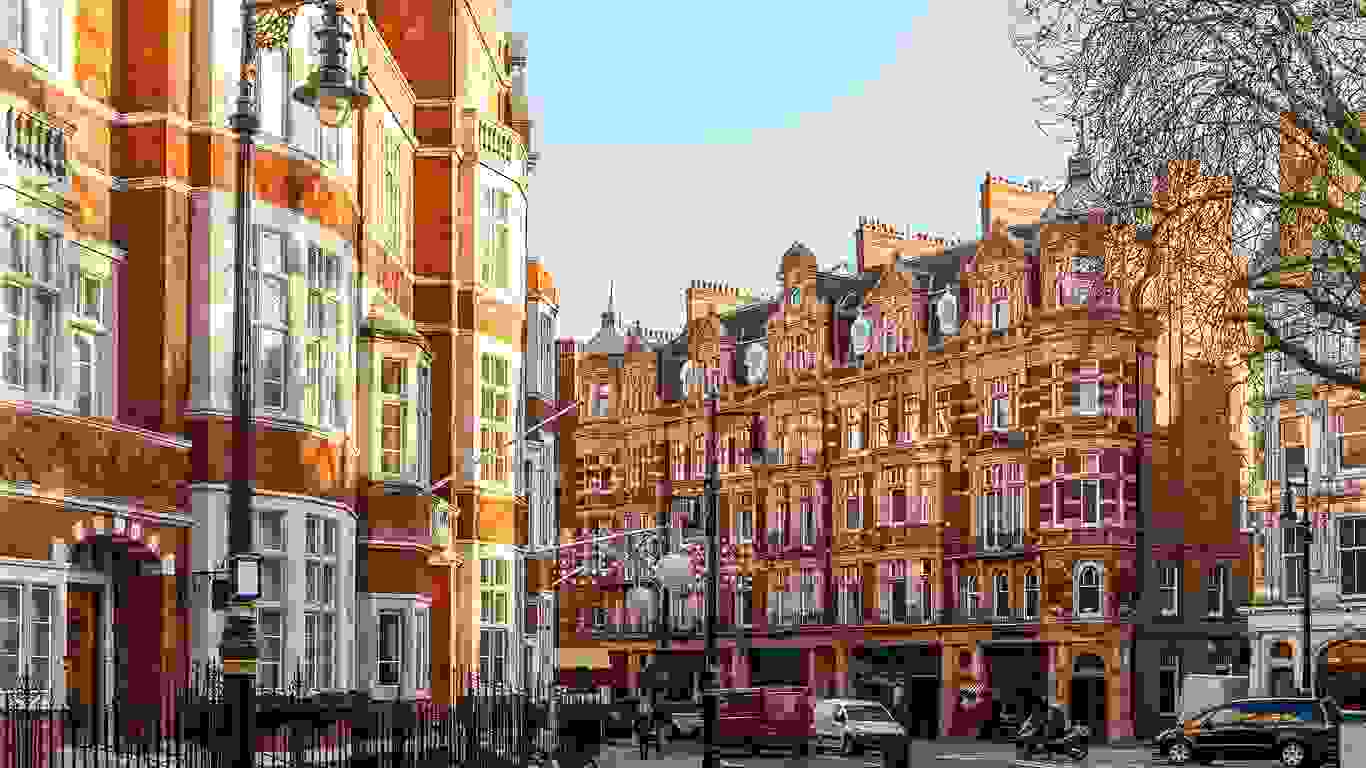 Luxury Apartment in London
Ah, London. Many affluent travelers put this city at the top of their itineraries — whether they're looking to get away from it all for a weekend or enjoy a longer holiday vacation.
Having your own luxury flat to stay in during your trips to London means you'll have easy access to Trafalgar Square, Buckingham Palace and other city sites. You can purchase the 12-bedroom flat inside the Admiralty Arch for just over $160 million.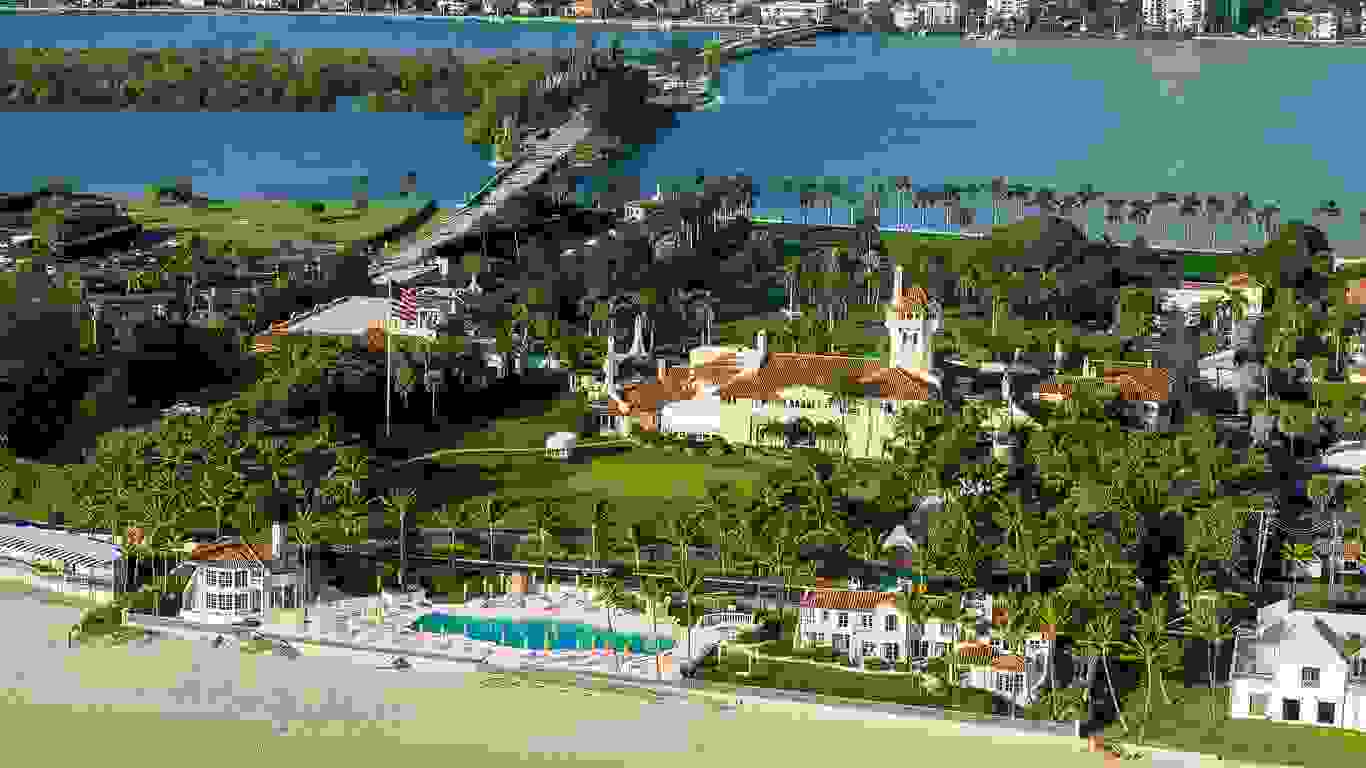 Luxury Beach House in Florida
Home is where the Florida sunshine is, with Palm Beach being a prime destination for millionaires and billionaires looking for a beautiful property to call their own. Many estate properties are located on or near the beach and are designed with private beach access and lakefront boating privileges.
The II Palmetto in Palm Beach is a 5.46-acre ocean-to-lake estate that was built in 1930. It's currently listed for $137 million.
Up Next: 21 Ways the Rich Waste Their Money
Some photos included in this article are for illustration purposes only and might not represent the exact item mentioned.
About the Author