5 Ways Gen Z Can Invest Like Billionaire Charlie Munger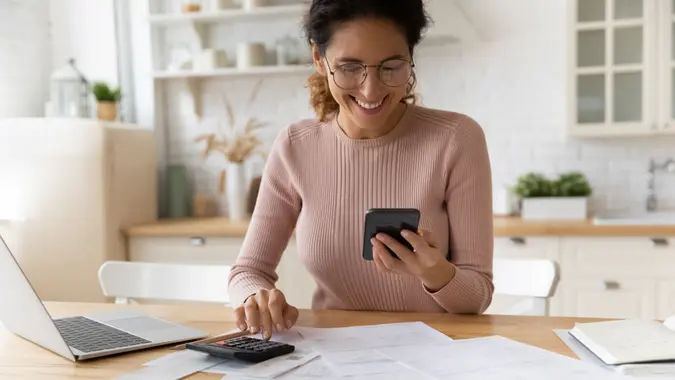 fizkes / Getty Images/iStockphoto
For many, Charlie Munger is a man who needs no introduction. The 99-year-old billionaire who, for part of his career, served as Warren Buffett's right-hand man at Berkshire Hathaway, is a fierce, irreverent intellectual who is as renowned for his canniness as an original thinker as he is for his investment savvy. And he has a thing or five he can teach Gen Z about how to invest to potentially make a fortune anywhere close to his — which clocks in at $2.3 billion. 
The Future of Finances: Gen Z & How They Relate to Money
Explore: With a Recession Looming, Make These 3 Retirement Moves To Stay On Track
Maintain Focus 
Munger once said that he succeeded because he had a "very long attention span," according to FS, referencing David Clark's "The Tao of Charlie Munger: A Compilation of Quotes from Berkshire Hathaway's Vice Chairman on Life, Business, and the Pursuit of Wealth." With their addiction to social media and smartphone apps, this is not a trait that Gen Z is known for, but it's something they can certainly practice at improving. A long attention span is key to prosperous investing because so often it's like a very long game of chess. You need to always be thinking one step ahead. 
Make Your Money Work Better for You
Do Your Homework 
So many people think you can just plug in a formula and voila, your investments are selected and your fortune is in the making. This isn't how billionaires make their riches via investing. 
"There isn't a single formula," Munger once said. "You need to know a lot about business and human nature and the numbers… It is unreasonable to expect that there is a magic system that will do it for you."
Don't wing it. Take your investment strategy seriously and do your homework on everything your money touches. 
Have Patience With Your Diversified Portfolio  
Munger has long clung to the wisdom of keeping a diversified portfolio. But he admitted at Daily Journal Corporation's annual meeting in February that his decades-old go-to advice to "own a diversified portfolio of common stocks" is no longer a foolproof tactic. 
"I don't think the future is going to give the guy graduating from college this year nearly that easy [of] an investment opportunity," Munger said, CNBC reported.
This doesn't mean that a diversified portfolio won't pay off; it just means that it could take much longer than it did in the past. Patience is key. 
Make Your Money Work Better for You
Real Estate
In 1980, the median price for a house in California was $80,055. Adjusted for inflation, that would be around $275,600 today. Clearly that price has not held. The median house price in California was $751,330 in January, according to the California Association of Realtors. If there's one area to invest in that can outpace inflation like nothing else, it's real estate.
Take Our Poll: Do You Think Bankruptcy Is an Acceptable Way To Escape Student Loan Debt?
Discover: How Much Money Gen Z Makes in Every State
Get Personalized Finance Advice From a Qualified Expert  
Investing isn't plain and simple, and Munger seems to know this better than anybody else. He suggests getting one-on-one investment advice to help make decisions in today's thorny investment climate. "Welcome to adult life!" he added. 
More From GOBankingRates
Make Your Money Work Better for You