10 Ways the Richest Billionaires Stay Rich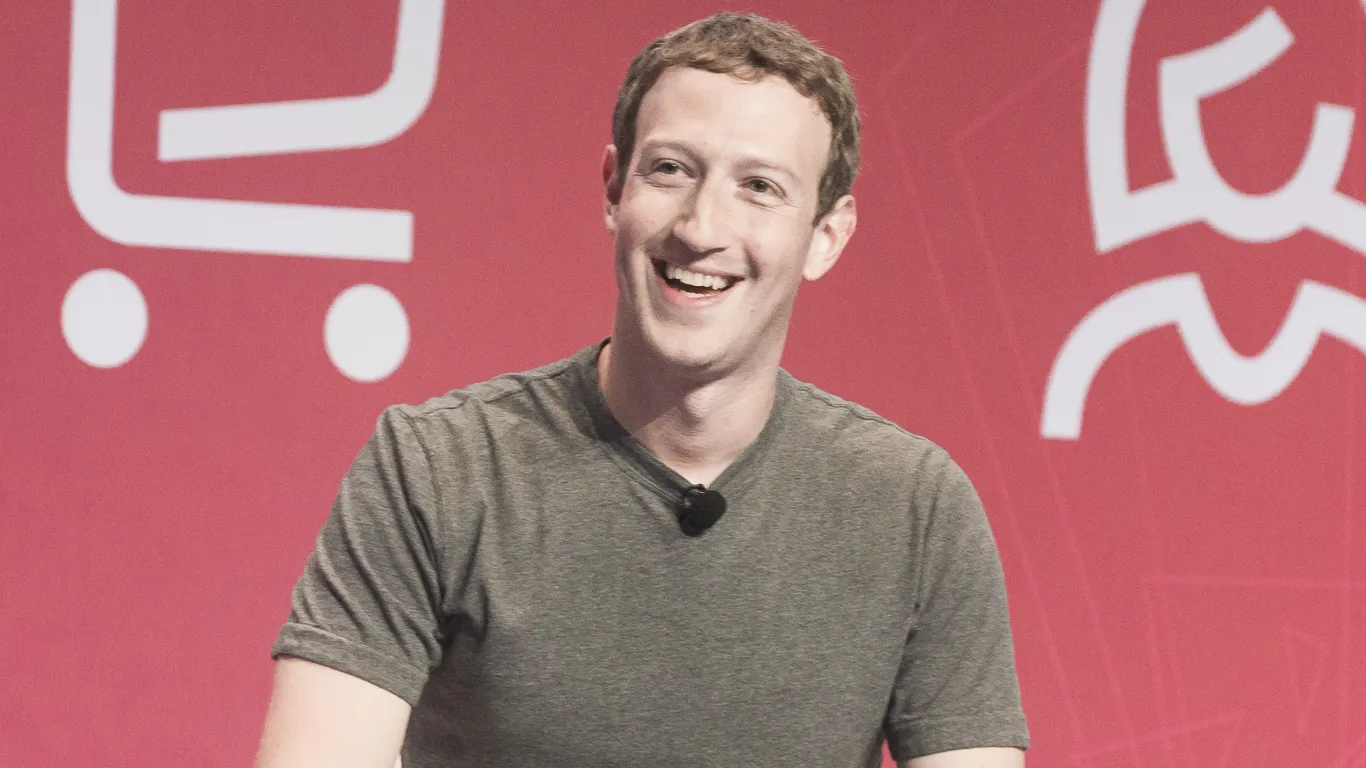 The richest people in the world climbed to the top of the fiscal food chain with smart investments and dreams of making a meaningful impact on the world. They also had a good deal of business savvy.
See these inspiring tips from billionaires like Bill Gates and Warren Buffett to find out how to get rich — and stay rich.
Bill Gates: Focus on Development
Net Worth: $86.8 billion
Microsoft founder Bill Gates built a reputation for being not only one of the richest men in the world, but also one of the smartest and most serious thinkers alive today. It should come as no surprise that Gates became one of the richest people in the world by focusing more on development and innovation than the business side of things.
In 2014, Gates told Rolling Stone, "You know, development sometimes is viewed as a project in which you give people things and nothing much happens, which is perfectly valid, but if you just focus on that, then you'd also have to say that venture capital is pretty stupid, too. Its hit rate is pathetic. But occasionally, you get successes, you fund a Google or something…."
Make Your Money Work Better for You
Warren Buffett: Think Long Term
Net Worth: $74.8 billion
Self-made billionaire Warren Buffett believes in using long-term investment strategies. In fact, he accumulated most of his impressive wealth after turning 50 and continues to make smart investments today, pulling off what Forbes called his "biggest-ever deal" in August 2015.
According to Time, Buffett once said, "Successful investing takes time, discipline and patience. No matter how great the talent or effort, some things just take time: you can't produce a baby in one month by getting nine women pregnant."
Jeff Bezos: Be a Missionary to Stay Motivated
Net Worth: $77 billion
Amazon.com founder and CEO Jeff Bezos is a billionaire businessman whose many accomplishments include successfully launching a rocket into sub-orbit with his aerospace company, Blue Origin. In a 2010 interview with Fortune, Bezos revealed that he thinks of business as a mission.
"I strongly believe that missionaries make better products," he said. "They care more. For a missionary, it's not just about the business. There has to be a business, and the business has to make sense, but that's not why you do it. You do it because you have something meaningful that motivates you."
Mark Zuckerberg: Think Like a Hacker
Net Worth: $59 billion
Nineteen-year-old Mark Zuckerberg was a student at Harvard when he founded Facebook back in 2004. Since then, he's become one of the world's richest and most successful people.
Zuckerberg attributes his success to a willingness to take risks and a desire to create something that can change the world. Additionally, he believes in following a business strategy known as "The Hacker Way."
In a 2012 letter to potential Facebook investors, he wrote, "The Hacker Way is an approach to building that involves continuous improvement and iteration. Hackers believe that something can always be better, and that nothing is ever complete."
Make Your Money Work Better for You
Larry Ellison: Be Aggressive With Acquisitions
Net Worth: $54.5 billion
Larry Ellison started his career building databases for the CIA before founding his own database software company, Oracle, in 1977. Over the years, Ellison has gone from being someone who despised growth acquisitions to someone who uses them to his advantage.
Ellison's open-minded acquisition style — which helped Oracle acquire successful companies like PeopleSoft, Eloqua and Siebel — enabled him to turn the organization into a giant worth $168.9 billion. Moreover, Ellison stresses the importance of having cash on hand for the next big acquisition.
According to Business Insider, in a discussion with Wall Street analysts, he said, "We use our money for a variety of things. We buy back stock, we pay dividends. We haven't made any large acquisitions for a while. You know? We're kind of saving our nickels and dimes. We might do something interesting, one of these days."
Michael Bloomberg: Never Stop Learning
Net Worth: $47.3 billion
For former New York City Mayor Michael Bloomberg, the path to billion-dollar success began with a job at Salomon Brothers, where he worked his way up to a partnership role in 1972. After leaving Salomon, he founded his own company, which would eventually become Bloomberg L.P., before completing a successful mayoral run in 2002.
According to Bloomberg, the key to success is to keep learning new things every day.
During a 2013 episode of his weekly radio show, he said, "I've never met a Nobel Prize winner who didn't think they had an awful lot more to learn and wasn't studying every single day. So, when a parent says, 'How much does my kid have to learn before they can stop studying?' I don't know how to break this to you, lady or sir: there is no answer to that."
Make Your Money Work Better for You
Charles Koch: Follow a Proven Management Style
Net Worth: $42.9 billion
One of the two famously rich and politically influential Koch brothers, Charles Koch inherited his father's company, Koch Industries, and helped turn it into one of the largest companies in the U.S. Some of Koch Industries' products include jet fuel, fertilizer, toilet paper and Dixie Cups.
Koch attributes his financial success to the company's use of Market-Based Management® — a term which he has gone so far as to trademark. According to the Charles Koch Institute, "Market-Based Management (MBM®) enables organizations to succeed in the long term by applying the principles that allow free societies to prosper. Just as upholding values such as free speech, property rights and progress are important to a healthy, growing society, they are also pivotal in fostering a healthy, growing organization."
Koch recently published a book called, "Good Profit: How Creating Value for Others Built One of the World's Most Successful Companies," to elaborate on his management style.
Bernard Arnault: Stay Ahead of the Competition
Net Worth: $45.7 billion
Bernard Arnault oversees the luxury goods powerhouse LVMH, which is an umbrella company that includes Bulgari, Louis Vuitton, Sephora and Dom Perignon, among other businesses. In 1984, he spent $15 million to buy a business that included Christian Dior, and today Arnault's wealth is tied to his Dior stock, which gives him a controlling interest in LVMH.
Arnault attributes his continued financial prowess to a desire to best the competition both nationally and abroad. As part of his mission to bring haute couture to the developing world, Arnault recently staked a claim in Asia.
In an interview with Forbes, he said, "I am quite competitive. I want to stay ahead and increase our advance."
Make Your Money Work Better for You
Larry Page: Focus on Consumer Tech
Net Worth: $40.7 billion
Larry Page and Sergey Brin co-founded Google in 1998, after Page created an algorithm called PageRank. The pair used it to power the very first version of Google, then known as BackRub. Today, Page serves as CEO of Alphabet, Google's new publicly traded parent company, so he has plenty of advice for getting rich and staying that way.
In an interview with the Financial Times, Page discussed the potential for great success when investing in today's tech industry. "You can make an internet company with 10 people, and it can have billions of users. It doesn't take much capital, and it makes a lot of money — a really, really lot of money — so, it's natural for everyone to focus on those kinds of things."
Carlos Slim Helu: Learn From Failure
Net Worth: $60.3 billion
Mexican businessman Carlos Slim Helu got rich by amassing holdings in hundreds of companies. Slim has stakes in many Mexican companies through Grupo Carso, as well as American organizations like Saks Fifth Avenue and The New York Times.
Forbes' second-richest man for 2015, Slim dropped to No. 6 on the list in 2017. However, the billionaire will likely take his own advice and face his financial woes head-on.
In a 2010 speech at the American University of Beirut, Slim gave his audience a valuable piece of advice: "When we face our problems, they disappear. So learn from failure and let success be the silent incentive."
*Net worth information is taken from Forbes.com.