6 Ways Women Can Build Wealth and Create an Empire, According to Elena Cardone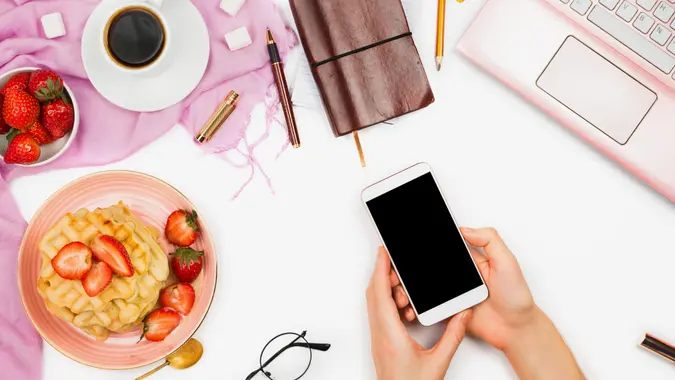 Natalia Lavrenkova / iStock.com
If you're looking to create wealth for yourself and your family, you may not know where to start. For those who want to go the entrepreneurial route, how can you get your business off the ground and turning a profit quickly? And for those who don't want to start their own businesses, how can you create additional income streams?
In this "Financially Savvy Female" column, we're chatting with Elena Cardone, entrepreneur, investor, wife of Grant Cardone and the founder of 10X Ladies, which will be hosting a two-day seminar in Miami on Aug. 4-5, about the best ways for women to build wealth and create an empire.
Identify Your Purpose and Values
For those women who want to create a business empire, defining what you value is the first step, Cardone said.
"A good place to start is identifying what your purpose is and connecting with that," she said. "Know your core values and then educate yourself on the space. You don't have to be perfect at it or know it all. Commit first and figure the rest out later."
Make Your Money Work Better for You
Start Promoting ASAP
Once you've figured out the product or service you will be providing, start getting the word out.
"People think that they have to already be there before they start to promote," Cardone said. "If you're just starting out, if you believe in your product or service, don't withhold that and think you have to have everything perfect and in line first before you start putting it out there. Put it out there, get known."
Cardone said that promotion is really what makes your brand stand out from the rest.
"That is such an important key element — promote, promote, promote," she said. "Get your product out, get attention, get known. The best-known [product] beats the best product all day long."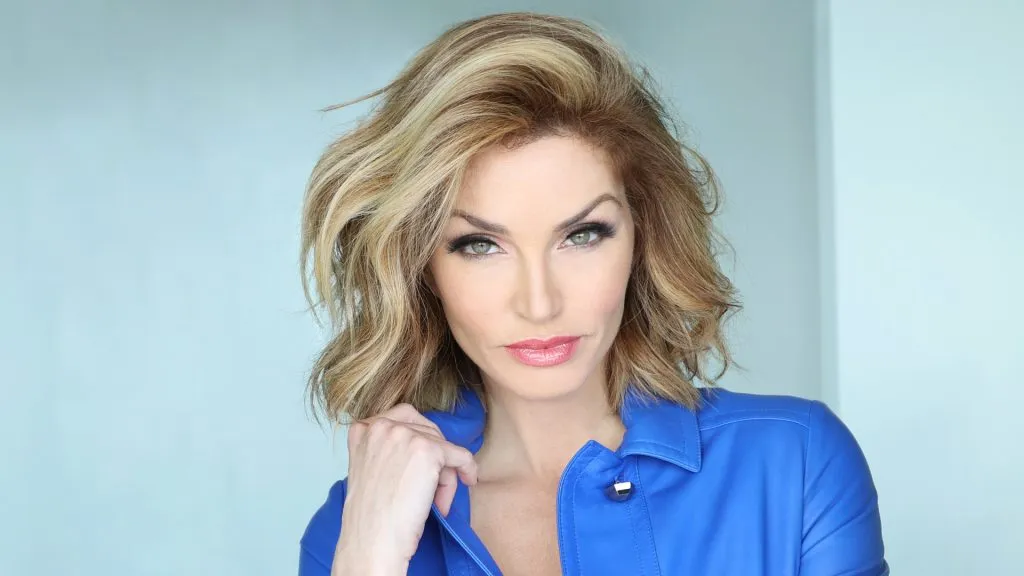 Find Collaborators
If you want to launch your business quickly, partner with people who can help you do that.
"Collaboration is such a fast track," Cardone said. "So many people think they have to invent the wheel and do it themselves. I've now built an empire with my husband, and one of our biggest mistakes was we didn't collaborate sooner. We thought too small. You can collaborate with someone and boom, be up and running and operating and functional pretty quickly."
Make Your Money Work Better for You
She notes that you do need to be strategic about who you partner with.
"That's why it's so important for you to have your core values, because then you can identify red flags: What won't you tolerate?" Cardone said.
Seek out people who align with your values and who are happy to support you.
"Get a network that supports you," Cardone said. "You don't have to be in competition with everyone."
As for how to find collaborators, Cardone recommends going to events, such as 10x Ladies, that are full of like-minded, entrepreneurial women.
"You network and you build relationships at events," she said. "Go to events where you put yourself in the room with power — with people that already have it or are willing to invest in themselves."
Invest in Income-Producing Assets
You don't have to start your own business to build an empire. You can also create an empire by investing in income-producing assets, Cardone said. She is a fan of real estate investments — and multifamily apartments in particular — and cites a rule of thumb from her husband, Grant Cardone: "Rent where you live and own what you rent."
Make Your Money Work Better for You
Cardone notes that living in a home you own often requires you to put in money, while owning a property that you rent out earns you money.
"Income-producing assets are really our key to wealth," Cardone said. "You can earn your way to rich, but you can't earn your way to wealth. The only way to earn your way to wealth is to have your money making money, whether you're sleeping, on vacation, working or sick."
Improve Your Financial Literacy
If you don't understand money, you won't be able to make the most of it.
"Don't feel intimidated around money," Cardone said. "Invest the time to learn about it so that you can really take responsibility for being able to not only take care of yourself, but your family or whoever you choose in the future. And it starts with the knowledge that you're willing to invest in yourself and really giving yourself enough information to make an informed decision about your wealth creation."
One way to improve your financial literacy is to study women who have already achieved the level of success you aspire to.
Make Your Money Work Better for You
"Listen to people that actually know how to create wealth," Cardone said. "If they have an interview or podcast, what are they saying? You'll start seeing that these people are repeating the same things over and over. And eventually, you get comfortable enough and familiar enough with the nomenclature."
Change Your Money Mindset
Cardone said that some women have limiting beliefs about money that could be holding them back from achieving wealth.
"You [have to] really understand the word 'wealth' and what it means — the derivation comes from the word 'well' plus 'healthy,' so if you are not wealthy, then you are sick," Cardone said. "If you are not well, invest in either educating yourself or invest in ways you can actually make [your wealth] grow in the future. 'Wealthy' is not a bad word."
If you have negative connotations with money or wealth, Cardone recommends examining what those beliefs are and start challenging yourself about whether or not they are true.
"Do you think you'd be a sellout, money makes you greedy or money doesn't make you happy? Write all [your beliefs] down and really look at the ones that you've held on to," Cardone said. "If you have the belief that money will make you greedy, you're only going to get so much because who wants to be greedy or not liked or a sellout?
Make Your Money Work Better for You
"Grant and I always say, 'What are you willing to give up in order to get where you want to go?' Are you willing to give up old ideas and old concepts?," Cardone continued. "So after you write down all your considerations about money, come up with another version. Be open to the possibility that you can have money, that it can come easily. Start having the conversation in your head to be open to the possibility of it and see where that takes you."
More From GOBankingRates