Why Suze Orman Says To Create an Emergency Savings Fund Right Now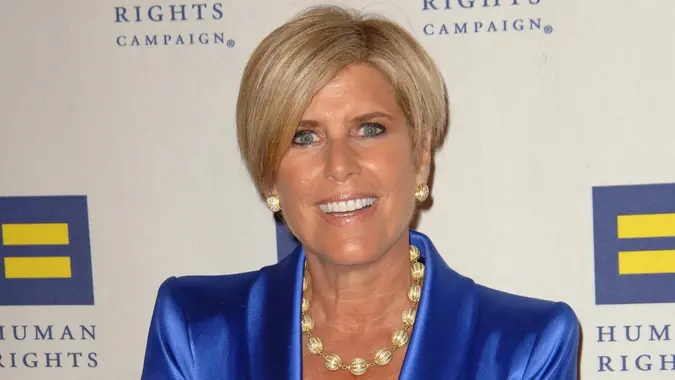 Picture Perfect/Shutterstock / Picture Perfect/Shutterstock
Personal finance guru Suze Orman has preached the importance of having an emergency fund for her entire career, but in case you haven't been listening or haven't been taking her advice seriously, now is the time to step up and create this fund. According to Orman, it's more important than ever.
"There has never been a time that as much as right here and right now in the recent past that an emergency savings account is vital, absolutely vital," Orman said in an interview with CNBC.
Orman's urgent insistence that Americans focus on building a nest egg for emergencies is prompted by her concern over a likely nearing recession that has been catalyzed and expedited by the recent collapses of Silicon Valley Bank and Signature Bank.
"Because of what is happening with banks, it is obvious that a recession is more likely coming than not," Orman said.
Amid a recession, creditors will be prone to making their lending standards stricter, making it more difficult for consumers to get new loans or lines of credit.
Make Your Money Work Better for You
"Everything is going to tighten up," Orman said. "For those people who don't have any savings at all, they now really, really need to be worried."
Typically experts recommend setting aside around six months of savings in one's emergency fund to ride out any storm and cover basic expenses. Be sure to stash this cash in an account that you can easily access should the going get tough.
Take Our Poll: Are You Concerned About the Safety of Your Money in Your Bank Accounts?
If you're worried about keeping money in a bank given the recent bank failures, rest assured that if you store your funds in a FDIC-insured institution, you're guaranteed coverage up to $250,000. 
"Individuals with money in a bank or credit union, I would not be afraid," Orman added.
More From GOBankingRates
Make Your Money Work Better for You
Make Your Money Work Better for You