Then and Now: How Mortgage Rates Have Changed Since the Housing Bubble Burst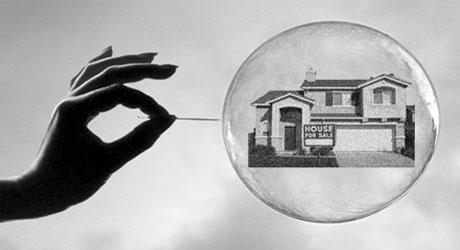 The mortgage bubble and its resultant burst is one of those recent periods that's best left in the past. It's also something you can never forget, since it hardly left any of us unaffected, leading to one of the worst financial crises in U.S. history.
During 2007 to 2008, when the housing bubble burst, it affected the mortgage industry, as more stringent, cautious lending practices have made obtaining a home loan more difficult than ever before. Contrary to belief, the housing crash caused the financial crisis, not the other way around.
In hindsight, there is some good to come out of the bubble burst. For one, it helps us to better understand how mortgage interest rates operate. It also spurs us to look at how they've changed over the years. A look at historical mortgage rates, from better fiscal times, through the financial crisis, to the present day — and why they rise and fall — can also aid us in preventing another housing bubble from happening again.
How Do Mortgage Rates Work?
Everyone knows that the best home loans have the lowest interest rates. So why are they low sometimes, and inflated other times? It boils down to a number of factors. Inflation affects mortgage rates, for one. So does the U.S. Federal Reserve.
Jenny Zhang of Quicken Loans explains how the Fed influences mortgage rates through a supply-and-demand process:
"When the Federal Reserve raises or lowers its rates, the mortgage rates fluctuate in a similar pattern. The Feds also buys Treasuries or securities to lower interest rates, as they are backed by mortgages. This is often used to increase demand, as people borrow more when interest rates are lower."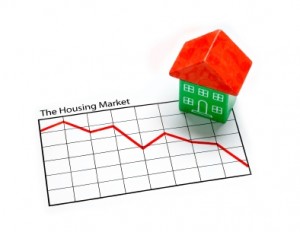 But that's partly how the housing crisis happened. Statistics from the Economist show that home prices, in the midst of a housing boom, increased by over 124 percent in the late 1990s and early 2000s. Many borrowers fell prey to predatory lending practices and offers of "easy credit" to those who wouldn't normally qualify for a loan.
This, in part, caused them to overextend their budgets and finance homes they could not afford — in a sense, fooled into thinking they could stay on budget because their interest rates were low.
Historical Mortgage Rates, Before the Bubble
That wasn't always the case in years past. In fact, mortgage interest rates from the 1970s and 1980s seem astronomically high compared to today's single-digit percentages. Freddie Mac began documenting average home loan rates in 1971, when rates for a 30-year fixed-rate mortgage hovered in the 7% range. By 1981, they reached an astoundingly high 16.63%.
Rates from decades past may seem high today, but home prices were also lower. According to data from the U.S. Census Bureau, the median home value in 1980 was just $47,200. In today's dollars, the same house would be double the value — yet still significantly lower than most median home prices in the U.S. today. High interest rates were offset by cheaper home prices during a healthier economy.
The Bubble Grows and Bursts
By 2003 and 2004, mortgage rates fell to their lowest average at 5.83%, preceding the crash. Those rates climbed a bit into the 6% range in the following few years, and when the housing bubble exploded, as well as the subprime mortgage crisis and late 2000s recession, mortgage rates didn't change too much.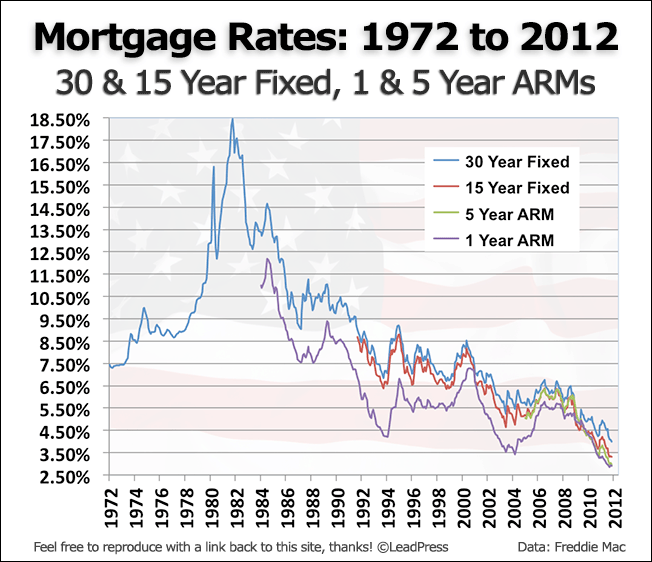 In fact, they lowered further. According to more stats from Freddie Mac, average interest rates have been dropping steadily, from 4.69% in 2010, to 4.45% in 2011, and finally, averaging 3.66% last year. But with home sales all but stalled since the recession of five years ago, lower rates didn't make much of a difference when few people took advantage of them.
Mortgage Rates Today — The New Trend
Interest rates dropped significantly before the housing bubble burst, but haven't seen much of an increase, and probably won't ever reach the 10%-plus mark from years past. Does this mean the economy is still in bad shape?
Not exactly. Much like how we'll never see gas prices dip below the $2 mark ever again (or $3, for that matter), mortgage rates today seem to be holding steady, with only slight increases an indicator that the housing market is experiencing an upswing. Low rates are the new high rates.
Mortgage rates have been rising, a good sign that effects of the post-2008 recession are healing. Last week, Nin-Hai Tseng of Forbes reported that the 30-year fixed mortgage rate reached its highest level in six months; at an average rate of 3.63%, according to Freddie Mac, it's a sign that rates could get higher — not so high that they become cost-prohibitive, but enough to stimulate the market.
"With economic prospects improving, rates could rise even higher this year. This increase could mathematically make buying a home more expensive, but it's unlikely to stall the housing recovery. To the contrary, higher rates could actually support it," she said.
U.S. home sales, according to Forbes, rose 7.3% in 2012. If mortgage rates edge higher, said Tseng, it could spark a quicker recovery.
Forbes cited Andrea Heuson, a finance professor at the University of Miami, who said that people interested in buying a home may finally pull the trigger after realizing that borrowing is still cheap, and that locking into current mortgage rates, rather than waiting to see where they fall in the near future, is the most cost-effective way of purchasing a house today. "It could bring serious purchases back to the market," Heuson said.
With that in mind, mortgage rates haven't changed much since the housing bubble burst, but the experience has changed us. It's shaped us to become more financially responsible, to be more aware in avoiding another housing crisis from happening. That spells good news for the economy, since it means that our financially savvy habits improve it in all sorts of ways, making now a good time to take out the mortgage you've been seeking.
When consumers borrow more, says Tseng, "that will typically boost the economy in all kinds of ways, from spurring jobs growth to raising consumer confidence."
Feature image courtesy Wooster University