7 Hidden Costs of Renting an Apartment

Moving expenses are just one budget consideration when renting a new apartment.
Two months' free rent, no application fees or a cash move-in bonus are a few incentives landlords often use to fill empty rental units. Although these can help reduce the cost of renting your new apartment, you should still factor in several other costs and moving expenses that might not be so readily advertised. This is especially important when you're moving into a new neighborhood or city where you won't know the average cost of utility bills or insurance costs until after you settle in.
So how much does it cost to move? To avoid any unexpected costs, look out for these surprises when renting a new apartment.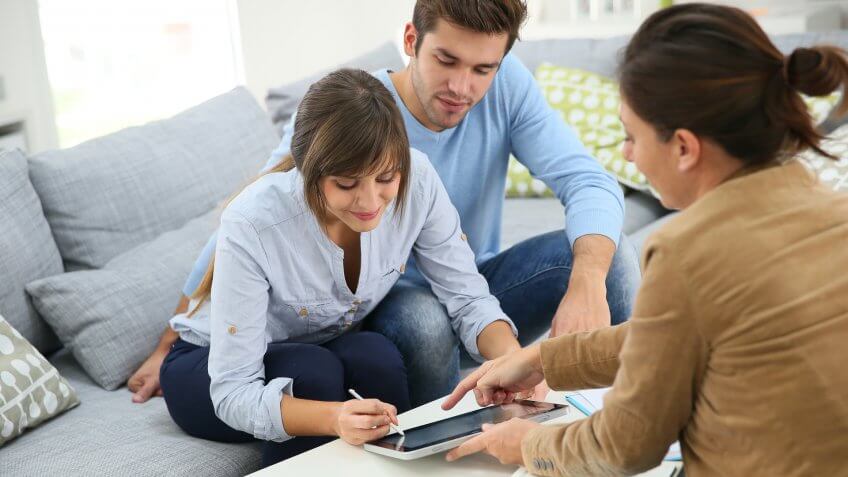 ESB Professional / Shutterstock.com
1. Renters Insurance
The average national cost of renters insurance is $15 to $20 per month for a basic policy with $15,000 of personal property coverage and $100,000 of liability coverage, according to insurance provider Effective Coverage. Some insurance companies require that you pay for a full year of coverage in advance, so you'll need to budget accordingly.
Renter's insurance rates can depend on your neighborhood. When you're moving to a new community or moving out of state, you might not know what the total insurance cost will be until you know your address.
It is possible to save on this expense, as some apartment companies and landlords don't require renter's insurance. Read the rental agreement in detail and confirm with the landlord to make sure you're aware of resident requirements. Also, be aware that if damage to your apartment or belongings does occur, you will be responsible for covering all costs.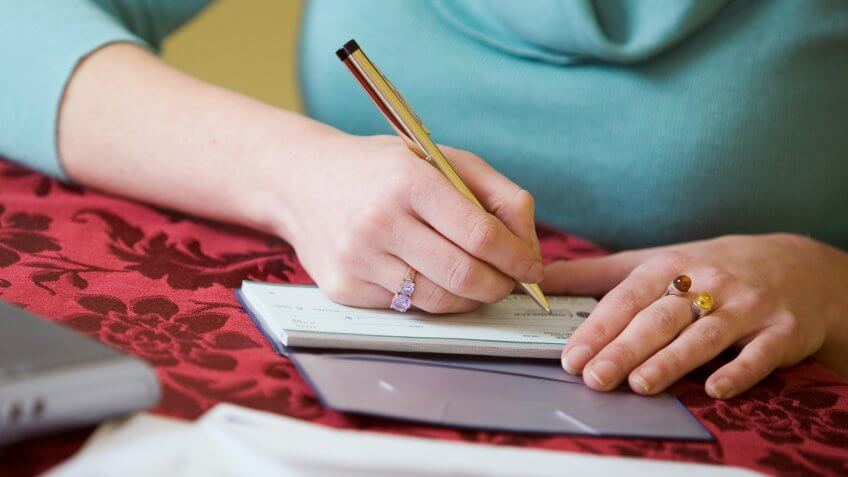 Sean Locke Photography / Shutterstock.com
2. Security Deposits
Some landlords require first and last month's rent and a security deposit to be paid before you move in, while others charge a flat fee. You need to be aware of these requirements before you sign an agreement with your apartment so you can set aside enough money in your budget. Keep in mind landlords are required to follow state statutes regarding security deposits, and some states impose a maximum.
This extra expense might be avoidable if you negotiate with your landlord before you sign your rental agreement. Even if the landlord won't budget on the security deposit, some landlords will waive other fees — like your application or credit check fees — as part of a move-in special. Credit check fees can run anywhere from $60 to $150 per person, so it doesn't hurt to ask for this discount.
Don't Miss: Proven Ways to Negotiate Cheaper Rent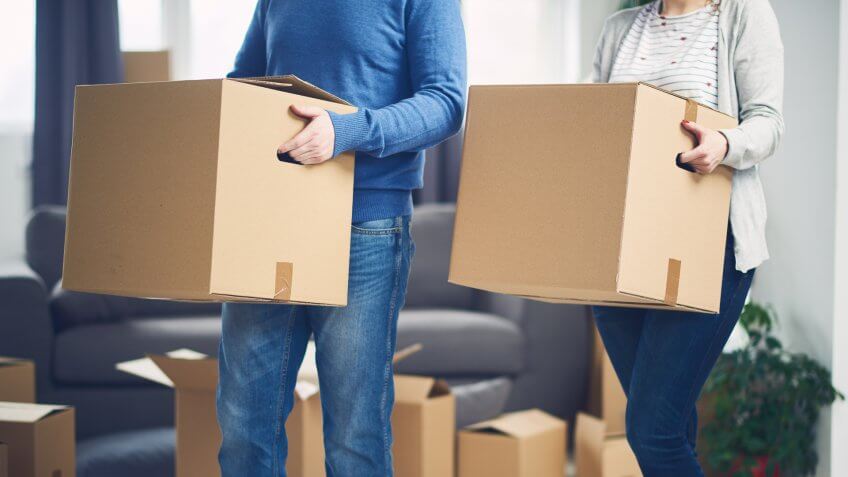 Milan Ilic Photographer / Shutterstock.com
3. Moving Costs
There's no doubt about it: Moving is expensive. According to Movers.com, the average cost of a U-Haul rental ranges from $19.95 to $39.95, but you usually also have to pay for mileage, liability insurance, rental taxes and gas.
When you consider the cost of a rental truck — and possibly a few trips back and forth to the new place — or hiring movers for a longer trip, you'll be paying a great deal of money just to complete the move.
In addition, some communities have very strict move-in procedures and will charge a fee if your move takes longer than a few hours — especially if there's an elevator. Make sure to read the leasing agreement in detail so you can schedule your move and avoid paying extra moving fees.
You might be able to avoid footing the entire bill of the cost of moving if you are relocating for work and your employer offers relocation expense benefits. Check with HR to see if you're eligible to receive such a benefit. You might also be eligible for a deduction on your tax return if your move meets certain criteria.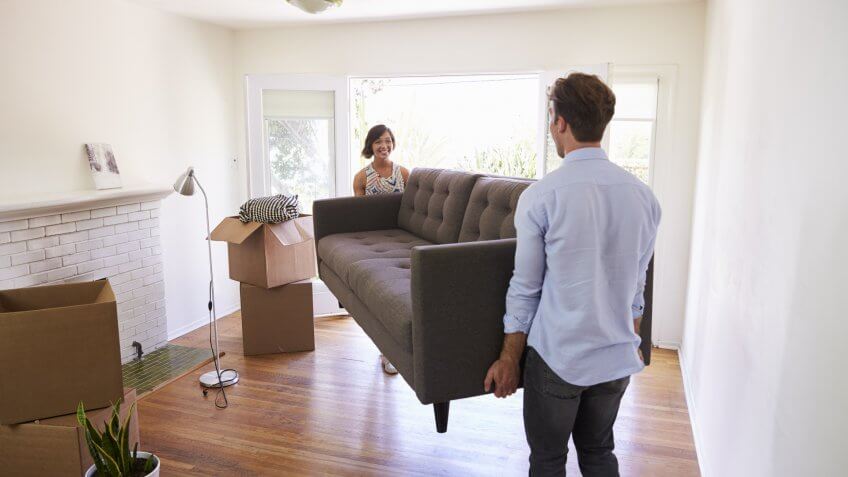 Monkey Business Images / Shutterstock.com
4. New Furniture and Maintenance Costs
Have you snagged a great deal on a two-bedroom apartment when you originally planned on a one-bedroom? The extra space can be great, but keep in mind that furnishing and cleaning any extra rooms will drive up your cost of moving.
If you plan on hiring an interior decorator or designer to do the work for you, know that the typical client pays an average of $5,592 in fees, plus the cost of furnishings. You'll also need to keep up with cleaning and maintenance of those extra rooms. If you don't have the time to keep your larger apartment clean yourself, you can hire a maid service, which comes at a national average cost of $159 for a home.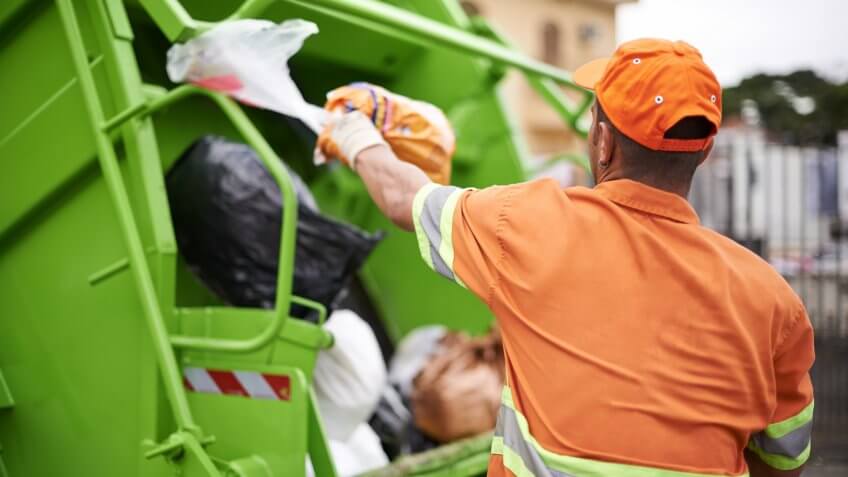 iStock.com / PeopleImages
5. Valet Trash Service
Not all apartment communities offer valet trash service, but if yours does, you can expect to pay as much as $30 a month or more on top of your monthly rent.
Valet trash services are usually provided as a service to the entire community, so it probably will not be easy to have your landlord waive the fee through negotiating. However, you might be able to work out a lower monthly rent before you sign the dotted line to offset these fees and lower your rent costs.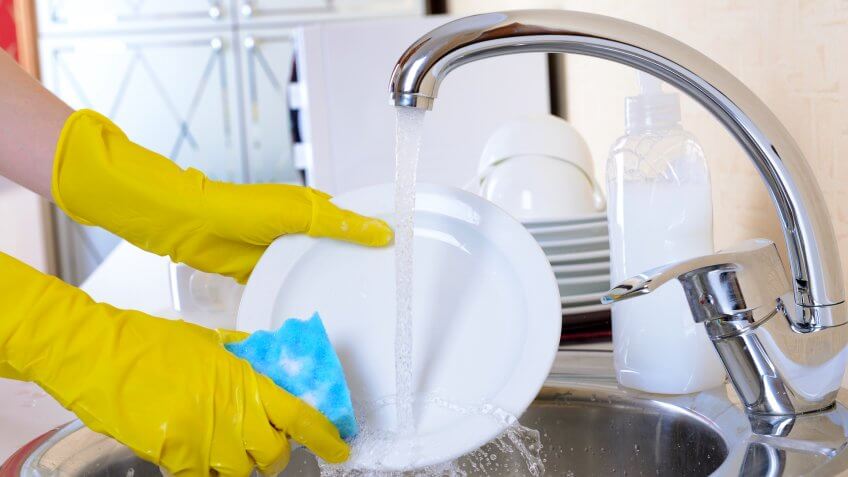 Africa Studio / Shutterstock.com
6. Water and Utilities
Some apartment communities charge residents for monthly water and sewer services based on how much the unit uses or as an average fee of all units based on history. This is especially true in the South where many renters are responsible for paying for water and garbage collection. You might receive a bill that's separate from your utility bill to cover the cost of running water.
Results of a survey by MyFirstApartment.com revealed that first-time renters paid between 11 to 21 percent of their rent amount for these costs, depending on location and type of rental. This varies by community and location, so it doesn't hurt to ask what the average is when you're shopping around.
The same goes for your energy bill. Try to find out what renters typically pay for heating and cooling services in your particular unit. Remember that units on higher floors might have higher air conditioning bills, and larger, more spacious units will have higher heating and cooling bills. Once you know much you can expect to pay, make a plan to reduce your energy use to save money.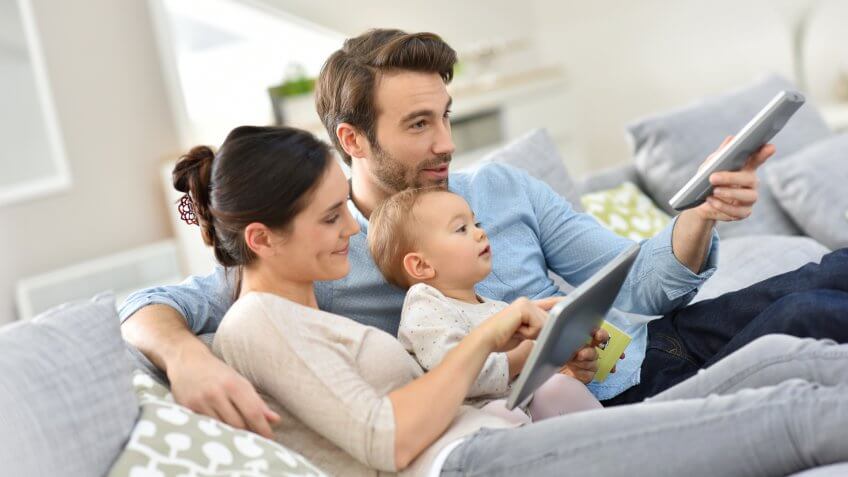 goodluz / Shutterstock.com
7. Cable or Internet Service
When you're searching for cheap apartments or apartment deals in your area, you might come across a few apartments or rental homes where the landlord is willing to include WiFi or a cable package in the rent.
Although these are attractive amenities, you might still be paying a fee for these services — they're just tacked onto your monthly rent. If you think you could get a better deal on cable service or internet access from another provider in the area, consider asking the landlord to provide a rent credit for the value of the services.
You'll be free to shop around and might even be able to take advantage of new customer discounts from a different company.
Up Next: 15 Best Money Habits to Have When Renting an Apartment