Remodeling 101: From HELOC to a Happy Home

Use your home as collateral to finance the house of your dreams.
Brought to you by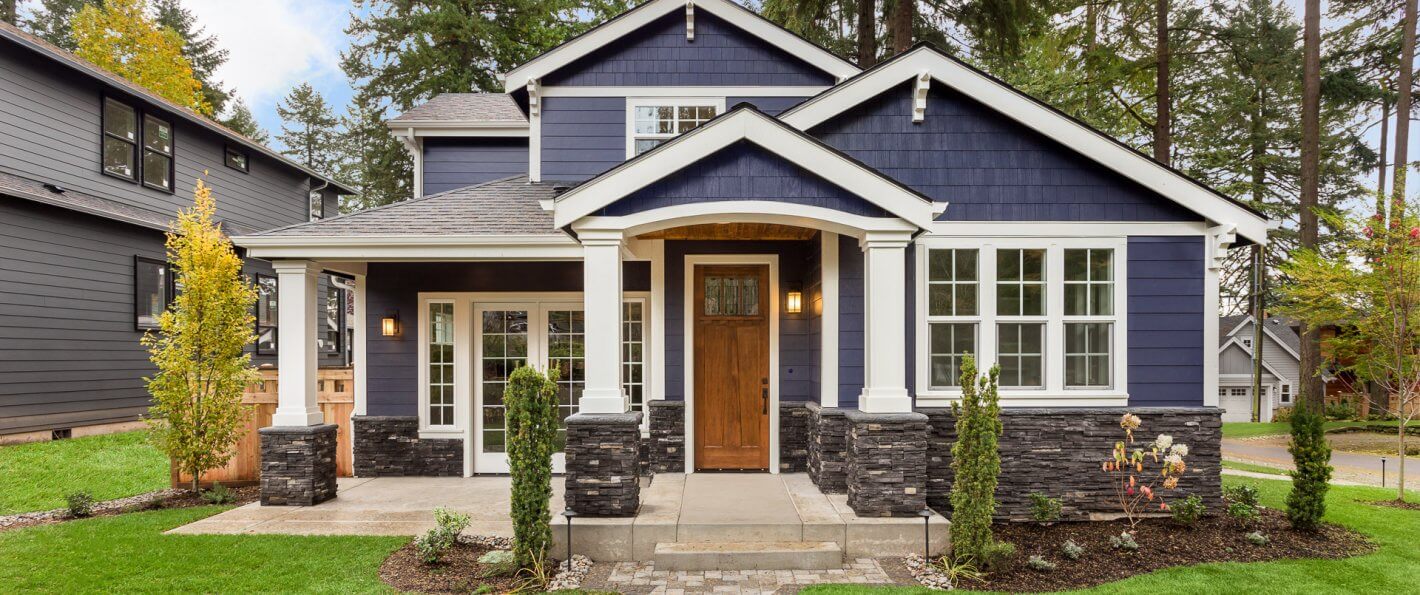 If you're itching to remodel your home, you're not alone. Everyone loves a great DIY, but not everyone knows how to pay for it. In 2017, 42 percent of homeowners plan to spend $5,000 or more on home improvements, and 23 percent plan to spend $10,000 or more. Of those homeowners, 60 percent will tap into their savings, and 29 percent will use a credit card. But if you're a homeowner with a remodeling vision, you don't have to pursue either one of those costly options.
Enter the home equity line of credit, or HELOC. Using your home itself as collateral, this secured financing usually touts lower interest rates than credit cards and acts as a revolving source of funds, so that you can borrow against your home and pay back the credit line as many times as you'd like during the draw period. That's a big boon when entering the often unpredictable world of home remodeling, but having a solid plan in place before you call your contractors is equally essential.
Think of it this way: By arming yourself with a plan and a HELOC, you can unlock your dream home. Time to get started.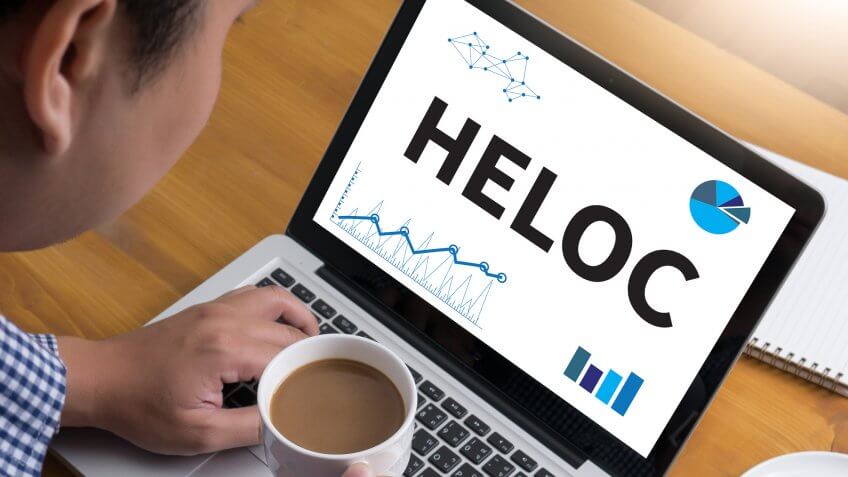 one photo / Shutterstock.com
Why HELOC?
Remodeling your home takes time and patience. Once you open up your line of credit, you decide when (and if) to use the money, withdrawing funds as needed. Your payment isn't due until there's an outstanding balance, and you only need to pay back interest each month, making it an ideal method for paying for ongoing home improvements of varying scale, from installing new shutters to building a deck.
And the perks don't stop there. According to Jon Giles, senior vice president of TD Bank's Home Equity Group, "HELOCs also provide the added benefit of interest rates that are lower than many other types of credit, as well as potential tax deductibility of the interest." In a recent survey conducted by TD Bank, 46 percent of people considered low interest rates to be the No. 1 reason to choose a HELOC.
While a home equity loan caters to one-time projects, the more flexible HELOC – which usually allows for draws for 10 years — is a more natural choice for room-by-room renovations. On top of that, having a HELOC might net you some tax benefits, as the interest on your home equity financing may be tax deductible.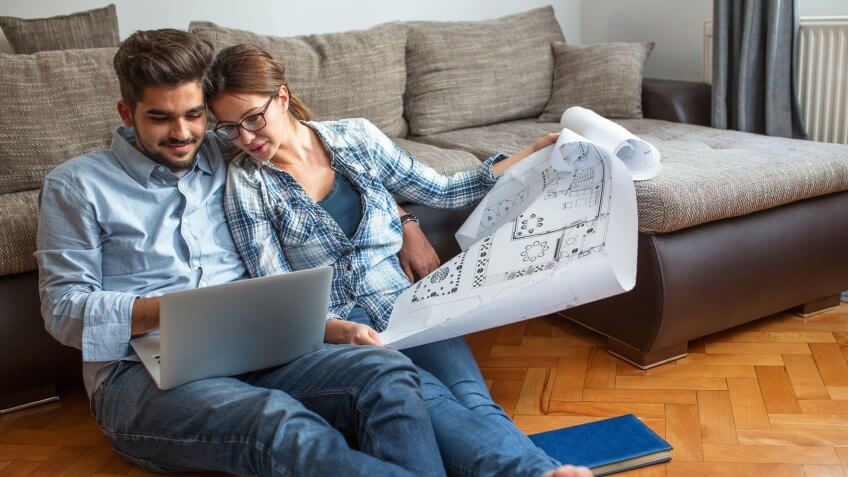 Solis Images / Shutterstock.com
Have a Plan
This is the fun part — the part where you get to envision your dream home. Before setting foot in a bank, before even making a budget, you need to know what your remodel will entail. Start big by making a hypothetical list of all of the projects you'd like done — from a bathroom remodel to a koi pond, but put special emphasis on the projects that offer a good return on investment and will increase your home's equity. Be sure to follow a unified aesthetic to not only visualize the changes, but come up with more specific estimates for material costs.
"Specific" is the key word, here; you need to know exactly what pattern you want on those new cork floors and exactly which light switch plates you want throughout the house in order to a get an accurate estimate. Use photos and visual examples of similar homes to help convey your vision to your contracting team. In general, homeowners spend about one to three months just preparing for their big remodel.
Download: Your Essential Home Remodeling Checklist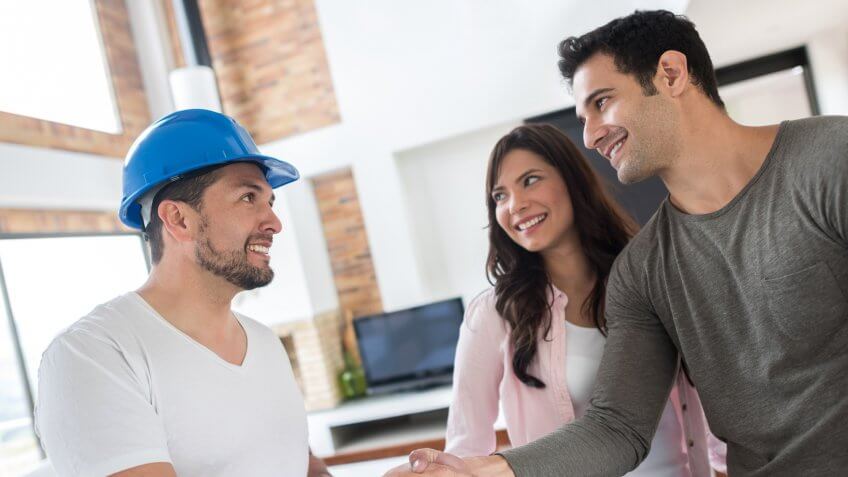 iStock.com / andresr
Find a Contractor
Once you've got your list, consult a remodeling contractor to get the ballpark costs. From there, you can pare down your projects to suit the size of the HELOC you're comfortable borrowing.
Now that your remodeling map is clear, it's time to hire a contractor for the long haul. This is where your detailed renovation plan comes in handy — if each contractor you interview has the same details to work with, you'll be able to come up with a more accurate price comparison.
Seek bids from at least three different contractors, and — since you were so specific with your plan — request an itemized bid for a more detailed cost breakdown.
"Also, homeowners should get a guaranteed maximum price (GMP) from a contractor," recommended Sidney Torres, host of CNBC's "The Deed."
Ask for referrals from friends to identify potential contractors, but before you make your pick, see each contractor's recent work, check their references and credentials and read as many online reviews as you can track down.
Watch Out: 20 Home Renovations That Will Hurt Your Home's Value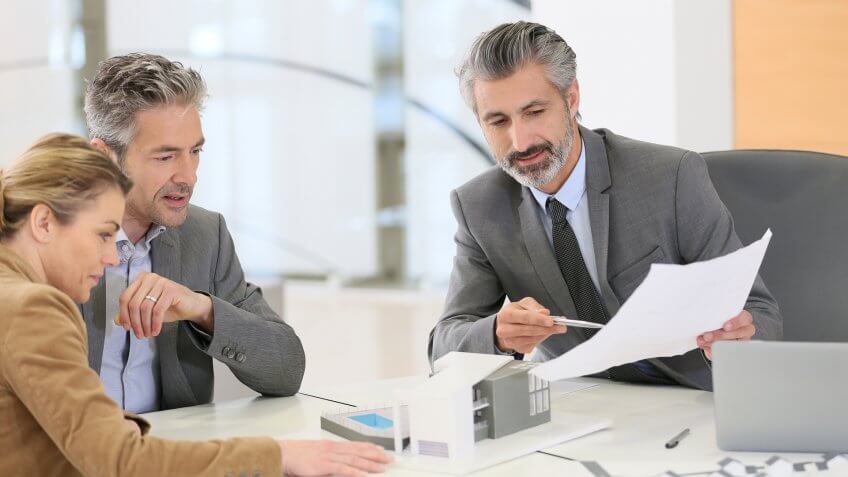 ESB Professional / Shutterstock.com
Make a Budget Map
When working with your contractor, explore low-cost alternatives to come up with the trimmest possible figure. For instance, check into laminate rather than hardwood, pare down the square footage of additions, and investigate any materials that you can buy yourself, which might be able to save you up to 20 percent, on average.
After you review the bids and make your hire, you're on way to coming up with a definitive number for your HELOC. Before you apply, add an additional 15 to 20 percent to your remodeling budget's total to account for any unexpected issues that will likely arise during the construction process. It always pays to be prepared, but that's especially true when you're dealing with your home.
Compare your total number with average home remodeling costs in your area to determine whether you're overspending. Fifty-eight percent of TD Bank survey respondents said they were looking for a loan size of less than $50,000.
In terms of your monthly payment plans, think responsibly. Although you're only required to pay interest on your HELOC each month, you can stay on a five-year payoff schedule by paying 1/60th of the principal each month, or choose a 10 year schedule by paying 1/120th monthly.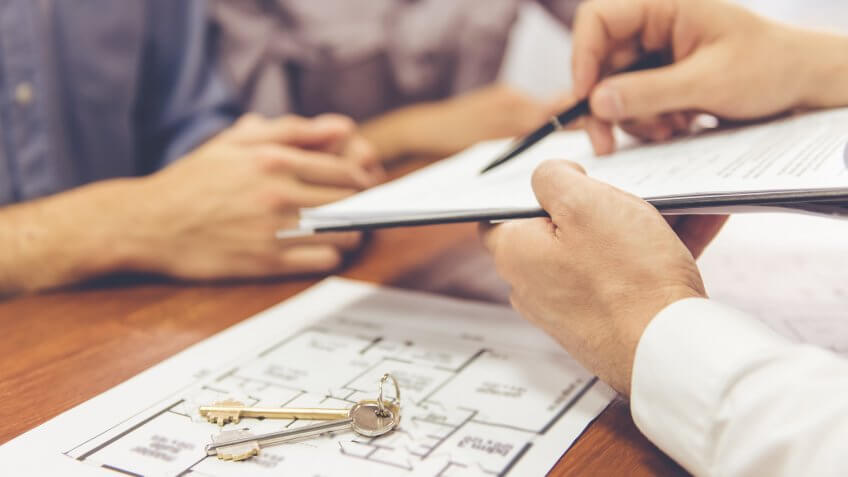 George Rudy / Shutterstock.com
Get Financed
Now it's time to shop around for your home equity line of credit, and find the best HELOC rates.
Applying for a HELOC is a lot like applying for a home equity loan. Before you head to the bank, remember to gather the essentials. Giles advised, "Banks will require a verification of income. For most borrowers, that means bringing in your past two year's W2s. If you are self-employed, or have income from multiple sources, two years of tax returns will be needed. The second thing you should anticipate is an appraisal on your home. This is often accomplished without an appraiser having to visit the property. In some circumstances, such as larger loan amounts, or more expensive homes, an appraiser may have to come to the home."
Lenders look for three things when considering HELOC applicants, said Giles: income of the borrower, their credit background and the value of their home. You may be able to apply online or over the phone and provide the documents later, but in any case, expect a credit check. Giles advised borrowers to begin planning "45 days in advance of the date they want to be able to access the money."
Find Out: How Is Interest Calculated on a HELOC?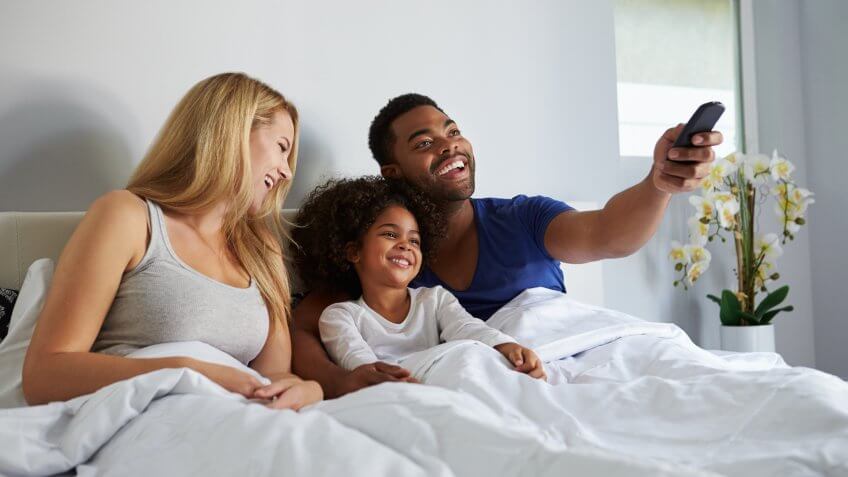 Monkey Business Images / Shutterstock.com
Reap the Rewards
As a rule of thumb, expect a full-scale remodel of a space like a kitchen, bathroom or basement to take from two to six months each, if they're transitioning from gutted to totally refinished.
Using a HELOC to fund your home renovation creates a positive cycle — by choosing projects that offer a healthy return on investment, each remodeling project adds value to your home. And on the flip side, increasing your home's equity means you're also increasing your opportunity to borrow more money against it. That's significant when you consider that 35 percent of people say the biggest reason they want to renovate is to increase their home's value, according to the TD Bank survey.
As of 2016, the home improvements that can net you the biggest ROI are fiberglass attic insulation, manufactured stone veneer siding, new garage doors, and stainless steel front doors. Returns on these projects range from 91 percent to nearly 117 percent.
But remodeling your house with a HELOC isn't all about financial gain — if you're not planning on selling any time soon, the work is all about personal satisfaction. Luckily, the National Association of Realtors has actually ranked common remodeling projects with a "Joy Score" that measures homeowner satisfaction. For the interior, homeowners most enjoyed the addition of a bathroom, a complete kitchen remodel, or the addition of a new master suite. For the outdoors, new fiber-cement siding, a new front door and new roofing made owners the happiest.
Suddenly, the "HE" in HELOC stands for "happiest on Earth" (just kidding, it still stands for "home equity" — but that's in pretty good shape now, too).
Up Next: 30 Ways to Upgrade Your Home Without Blowing Your Budget