Top Resources for First-Time Mortgage Loan Borrowers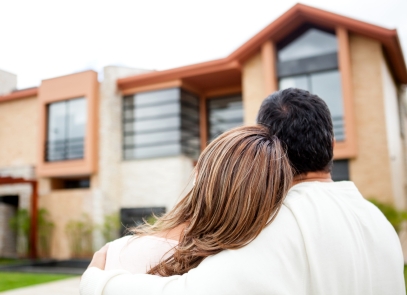 If this is your first time buying a home, you probably have a lot of questions you'd like to ask before diving into such a momentous purchase. Luckily, learning the steps of buying a home can be a much easier experience just by knowing where to find the best home-buying resources and which professionals to talk to during the process.
To help you, GoBankingRates has created a quick guide for novice house hunters which includes a few tips and tools that can assist you in getting started as a first-time home buyer.
Housing Entities Every First-Time Home Buyer Should Know
Private organizations and departments within the U.S. government were created to regulate mortgage loan and housing market standards and to protect home buyers' rights. Two specific establishments all first-time home buyers should be familiar with include:
U.S. Department of Housing and Urban Development (HUD): The HUD focuses on helping Americans develop a better quality of life through sustainable and affordable housing communities and encourage economic growth by strengthening housing markets nationwide.  Additionally, the HUD provides homeowners with helpful tips on avoiding mortgage loan scams, finding low cost rental housing, and much more.
Federal Housing Administration (FHA): As a self-funded agency, the Federal Housing Administration provides mortgage loan insurance and connects home buyers to home loan lenders and brokers with complimentary pre-approvals. Since they reduce lenders' risk, FHA loan programs often provide first-time home buyers with a lower home down payment, thereby making homeownership more affordable.
Typical Steps Taken When You Buy a Home
The HUD offers a step-by-step breakdown for first-time home buyers to take into consideration before going out and doing some serious home searching. These steps are:
Determine how big of a mortgage loan you can actually afford.
Know your rights as a mortgage borrower and home buyer.
Find a mortgage loan by shopping, comparing and negotiating.
Learn about home buying programs available.
Create your home wish list and shop for a house.
Make an offer on your desired property based on home inspection outcomes.
Shop for homeowners insurance.
Sign the paperwork.
Who to Talk to as a First-Time Home Buyer
First-time home buyers going through the steps outlined above will encounter a lot of different housing professionals and other individuals along the way who help guide the home buying process forward. Some people new home buyers may encounter are:
Loan officers. These mortgage professionals work to get you pre-approved for a loan. At most banks and credit unions the pre-approval phase is free. Loan officers often get paid on commission if you sign a mortgage loan with their institution, which is why it's important to explore other options like looking into pre-approval for an FHA-backed loan to get a better deal.
Real estate agents. Going through a real estate agent when you want to buy a home is not required, but these housing professionals can relieve a lot of the anxiety that home buying creates by doing most of the footwork of a home search. Based on your home wish list, budget and personal preferences they can find a home perfectly suited to your needs.
Neighbors. Running into the neighbors of a prospective home you're looking to buy can smooth out any concerns you may have about the immediate community. Find out if they like the area, learn if there's been recent criminal activity, and also figure out whether they'd be neighbors you feel comfortable being near for the long-term.
Homeowners associations. If the housing community you're interested in purchasing has a homeowners association, try meeting with a member of the board to find out how rigid the regulations are, the cost of association fees and what the association is responsible for (e.g. landscaping, trash clean-up, etc.).
Home inspectors. Before purchasing a home always have the home inspected. An inspection from a licensed inspector can catch any hazardous concerns within the property, and typically cost anywhere from $175 to $500, depending on market.
Current or previous homeowners. If the opportunity arises to speak to the current or previous homeowners of the residence, ask them about repairs that may have been needed, their experience living in the home, why they put the home up for sale and get an overall history of the property.
Appraisers. Home appraisals are usually included in the process of getting a mortgage loan and is required by lenders to verify that the home being financed is worth what the buyer is asking for.
Other Home-Buying Resources
Because going out to buy a home for the first time is such an overwhelming experience, first-time home buyers can take advantage of additional home-buying resources, like mortgage calculator tools to determine how much home is practical to finance through a mortgage loan lender.
The home-buying resources as well as mortgage tools like a loan calculator can help take the headache out of purchasing a new home.