5 Holiday Signs You Need a New House in Salt Lake City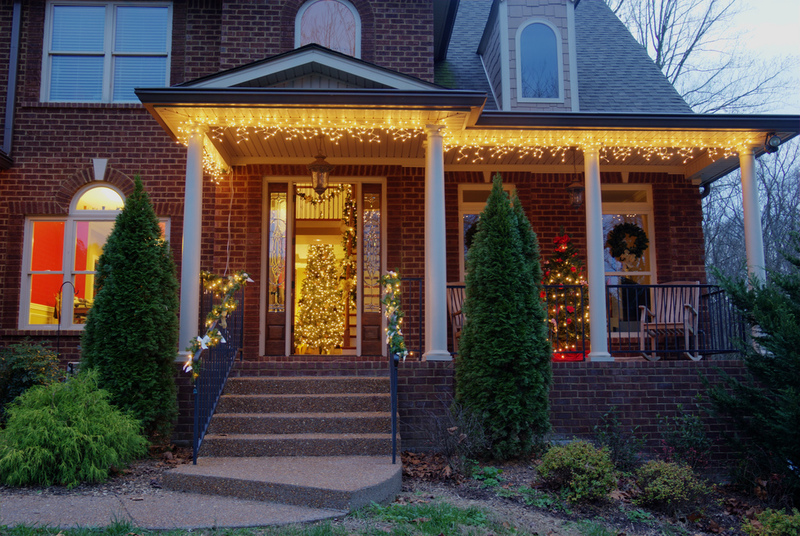 You've started having nightmares about cramming your relatives into your home for the holidays. Everyone else is asking Santa for electronics, clothing, and jewelry. You've got a new kitchen, another bathroom and more square footage on your wish list. Take a look at the list below. If even one of these symptoms applies to you, it's time to start shopping for a new home in Salt Lake City.
As you assess your needs in terms of space and functionality, you'll also need to start thinking about financing the home so that it will suit your budget as well as your family. Start considering all of your options, from how many rooms you'll need to the length of the home loan and the mortgage rate you'll want.
How You Can Tell You Need a New House After the Holidays
1. You and the turkey can't fit in the kitchen at the same time.
When you bought your home, the "cute galley kitchen" was OK. After all, it was just the two of you. Family entertained you during the holidays. Fast-forward two kids, a dog, a cat, and — at last count — a dozen hamsters and now the family comes to you. There are so many people dining at your place that you had buy a pterodactyl-sized turkey for the feast and hire an engineer to figure out how to get it into the kitchen.
2. The dining room is standing room only.
Surprise! Your in-laws have decided to come for the holidays. Never mind that your adorable dining nook is at capacity at four. You're wondering if you can have seatings: the kids at 6 p.m., your family at 7 p.m., and his family at 8 p.m. Maybe you can hire someone to help you with the cleanup, except the house is so small, they wouldn't fit in it.
3. You had to buy a minivan so that you'd have an extra bedroom.
You've invested heavily in inflatable mattresses. Everyone drew straws to see who would sleep in the living room and be woken at 3 a.m. by the kids shrieking their joy at all the goodies Santa left. And really, the floor of the minivan isn't too bad once you've laid down several memory foam toppers. It's a little chilly, but at least you have some privacy.
4. You have to install a counter outside the one bathroom in your home.
"Now serving number 29," you announce. Your teen daughter waves her ticket and drags several hundred pounds of toiletries into the one bathroom in your house. "Fifteen minutes," you hiss. She rolls her eyes. Thirty minutes later, your nephew is doing the potty dance outside the door. Poor Fido is whimpering, his tongue is stuck to the roof of his mouth because he hasn't had a drink since all the relatives arrived.
5. The Christmas tree takes up your entire living room and it's only three feet tall.
It was the smallest tree you could find, but it still takes up most of the living room. When friends come over for some holiday cheer, you have to get out the first aid kit to tend to the scratches they get while trying to edge around the tree and get to the dining room. You've gotten used to having pine needles stuck in your clothes.
Zions Bank Can Help You Get Into a New House 
Whether you're a first-time buyer or looking to remodel your current home, Zions Bank can help you find a place that will offer plenty of room for everyone at your next holiday gathering. The bank offers low, competitive rates based on several factors, including the loan term, such as a fixed 15-year loan or a fixed 30-year loan. Another great option is the 5-year adjustable-rate mortgage. From variable-rate mortgages like the FlexFive home loan to government mortgage loans, Zions Bank has options to suit every type of homeowner.
Wondering which loan is the best fit for you? Visit the Homeowner's Cafe® on Zions Bank's website for resources and articles about homeownership and check out the mortgage calculators; then schedule an appointment for a free mortgage consultation with one of the bank's loan experts. Start getting excited about hosting the holidays next year in your new home.
Zions Bank is a GOBankingRates client.
Photo credit: Tamera Clark